Lagotronics Projects creates unforgettable interactive dark rides. We have been pioneers in our field since the very beginning, providing innovative solutions in the field of interactivity. We have developed various interactive systems for realizing interactive dark rides and other interactive attractions. Our strength lies within our knowledge, innovation, customized solutions and out-of-the-box thinking. In 1999 we implemented our first interactive system in a dark ride in Six Flags. From then on, we have specialized more and more towards the leisure industry and we have been constantly developing our interactive systems. This has resulted in the fact that Lagotronics Projects delivers the best interactive systems worldwide with the highest accuracy, the lowest maintenance costs and the best guest experience. We have now contributed to the realization of more than 50 interactive dark rides and attractions.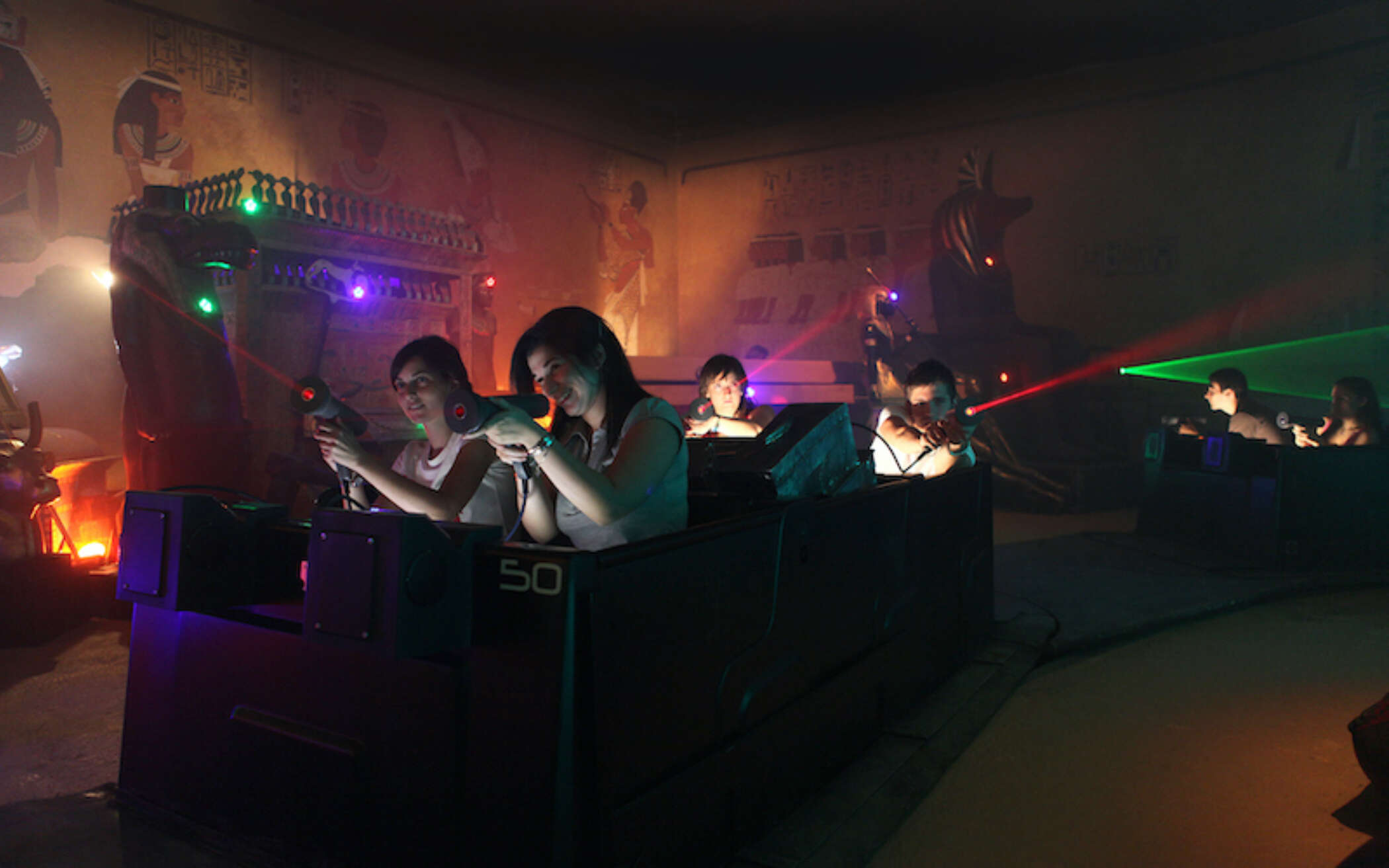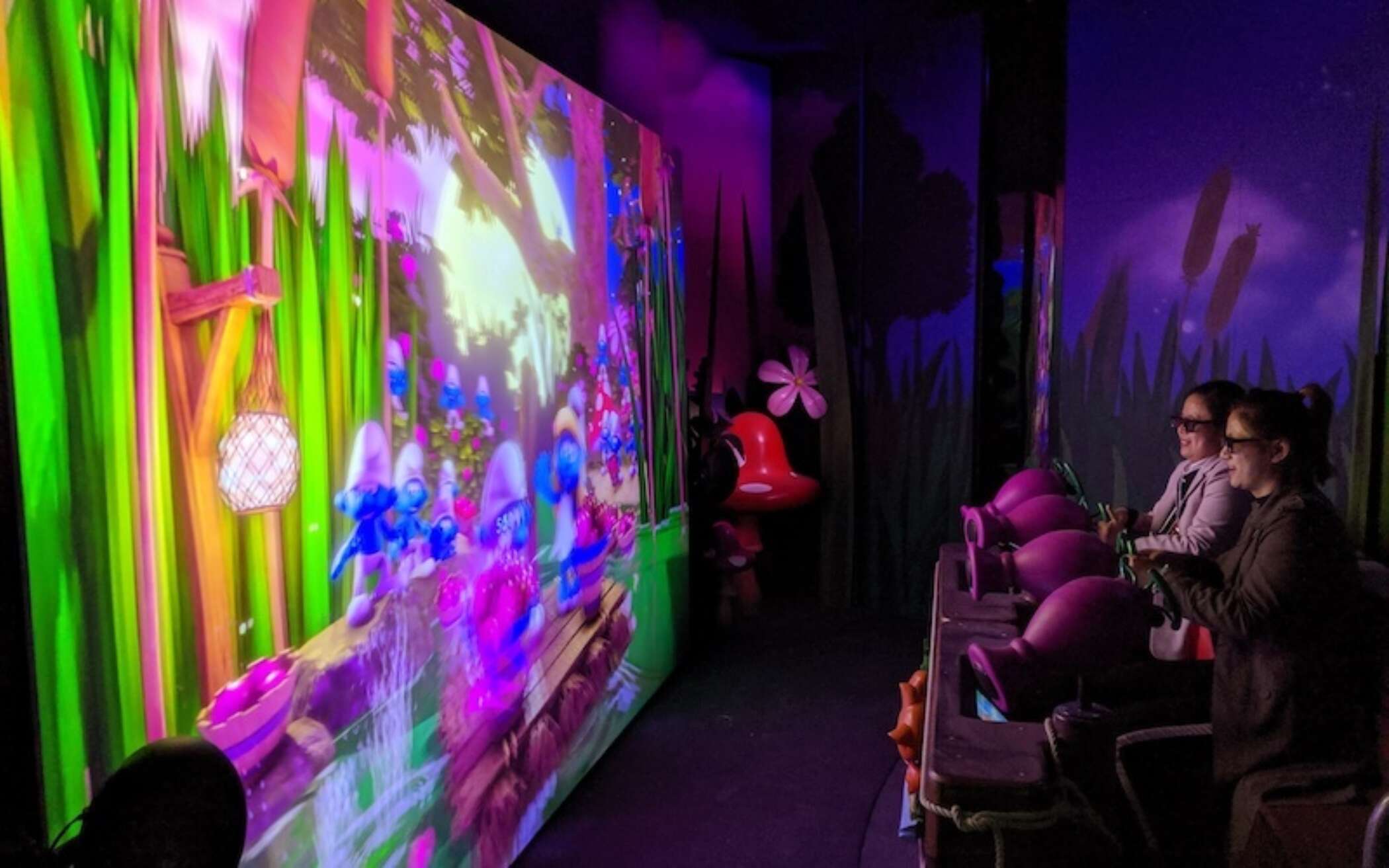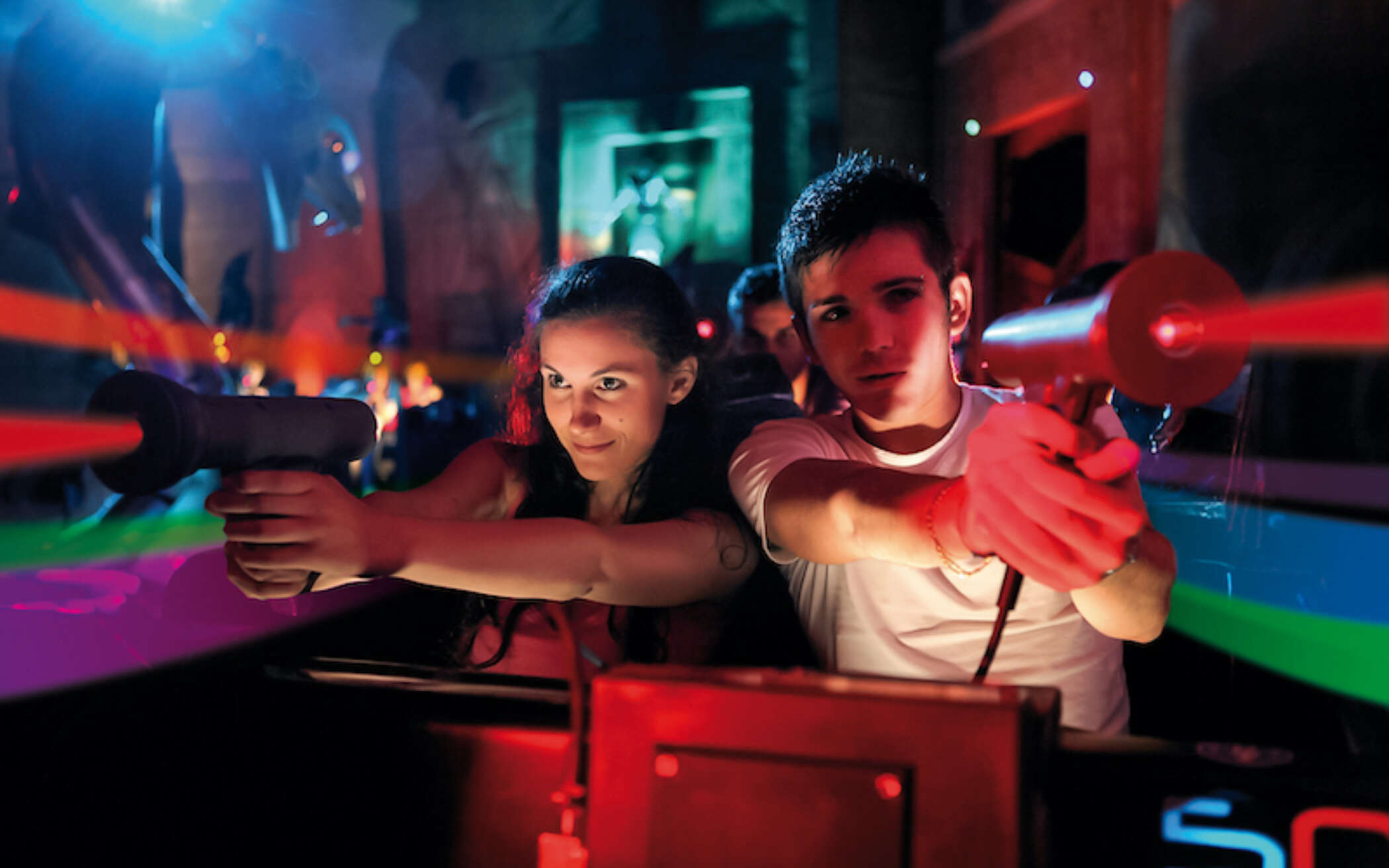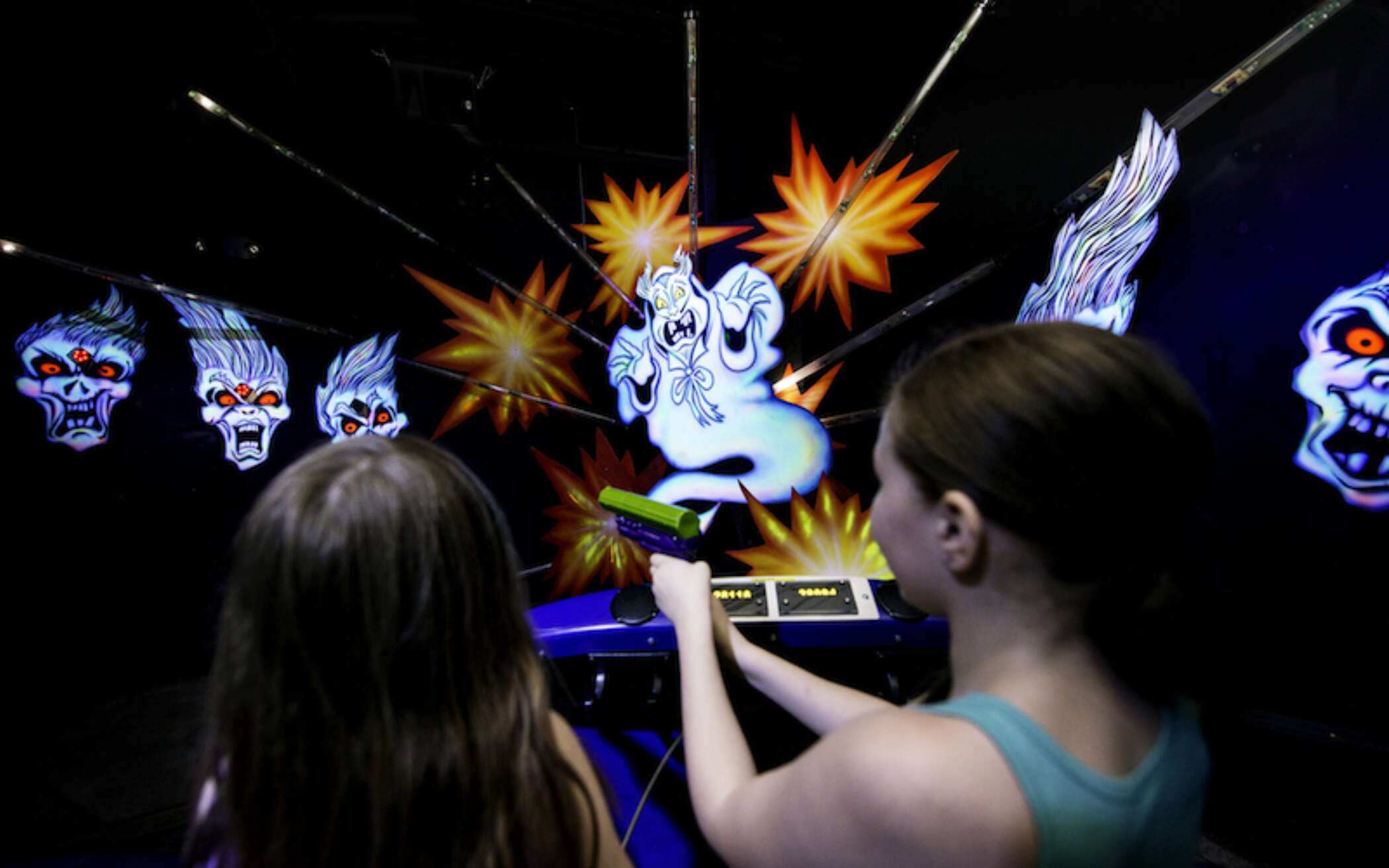 A successful interactive dark ride tells a story. Classic dark rides take the visitor on a passive journey through beautiful surroundings. But what if the visitor can make things happen during the ride?
We are specialized in developing, producing and installing interactive dark rides. If desired, we can provide the complete package including ride system, vehicles, decoration, animatronics, special effects, audio, video, lighting, games and of course our interactive system. We will consult with you in order to achieve an optimal interpretation of the ride!
Dark ride supplier
We create all kinds of interactive dark rides for amusement parks, but also for Family Entertainment Centers (FECs), shopping malls and experience centers. All interactive dark rides are custom-made. See the different types of dark rides below.
Media-based dark rides
Media-based dark rides use video projections, AR, VR and interactive video gaming. In the field of video gaming we have developed unique interactive systems for dark rides. These systems can be combined with AR and VR, so that visitors are completely immersed in the experience.
Combi dark rides
The name of this dark ride gives it away somewhat: this type of dark ride is a combination of an interactive dark ride and a media-based dark ride. In a combi dark ride, interactive video gaming scenes are alternated with interactive targets in the décor. This variety makes the dark ride even more challenging and fun.
GameChanger
The GameChanger is a unique patented interactive dark ride concept that is completely designed and developed by Lagotronics Projects. Visitors take place on a rotating platform, through which they are transported along various interactive media scenes. The platform is divided into several sections. One section for load and unload and in the other sections (media scenes) visitors can play an interactive and challenging game. Each media scene tells a part of the story. During the ride, visitors are surprised by various special effects and interactive elements both in the game and in the décor.
GameChanger-XS
The GameChanger-XS has been specially developed for smaller parks, FECs and shopping malls with limited space and budget for new attractions. The GameChanger-XS is delivered turnkey and can already be installed on an area of 36 m2. Nevertheless, a very high capacity of 225 people per hour (pph) can be realized.
Gameplay Theater
The Gameplay Theater is a combi dark ride in which visitors are transported along different media scenes and interactive décor scenes. After each scene, the vehicle turns on its own axis and visitors are treated to a completely new experience. In each scene the aim is that visitors try to hit as many targets as possible with their interactive shooter and collect points. Media scenes are alternated with décor scenes. A unique interactive dark ride experience for the whole family.
Walkthroughs
A walkthrough is a dark ride but without vehicles, visitors experience the attraction by foot. A walkthrough is often used in situations where different rooms or floors have to be connected. Walkthroughs are also ideal for creating educational experiences in museums and experience centers.
In short: Lagotronics Projects is your 'one-stop-shopping partner' for every interactive dark ride, from scratch to the delivery of the ride! Your visitors will have an unforgettable dark ride experience. And, afterwards, they will visit the ride again to improve their own score or beat their fellow players!
Also view our showcases. At this page you will get a better idea of what we do!
​
Showcases