Wedding Rescue
Wanda Mall Nanchang, China
Specifications
Type of Ride: Interactive Media dark ride
Number of vehicles: 10 trains / 30 vehicles
Interactive system: TRIG3 / Cannon Control / 3D video shooting
Media: 3D
Number of interactive scenes: 8

Interactive 3D dark ride experience
The Wanda Mall in Nanchang (China) is more than just a shopping mall: they have built an outdoor and indoor theme park! The indoor theme park is built on the ground floor of the mall.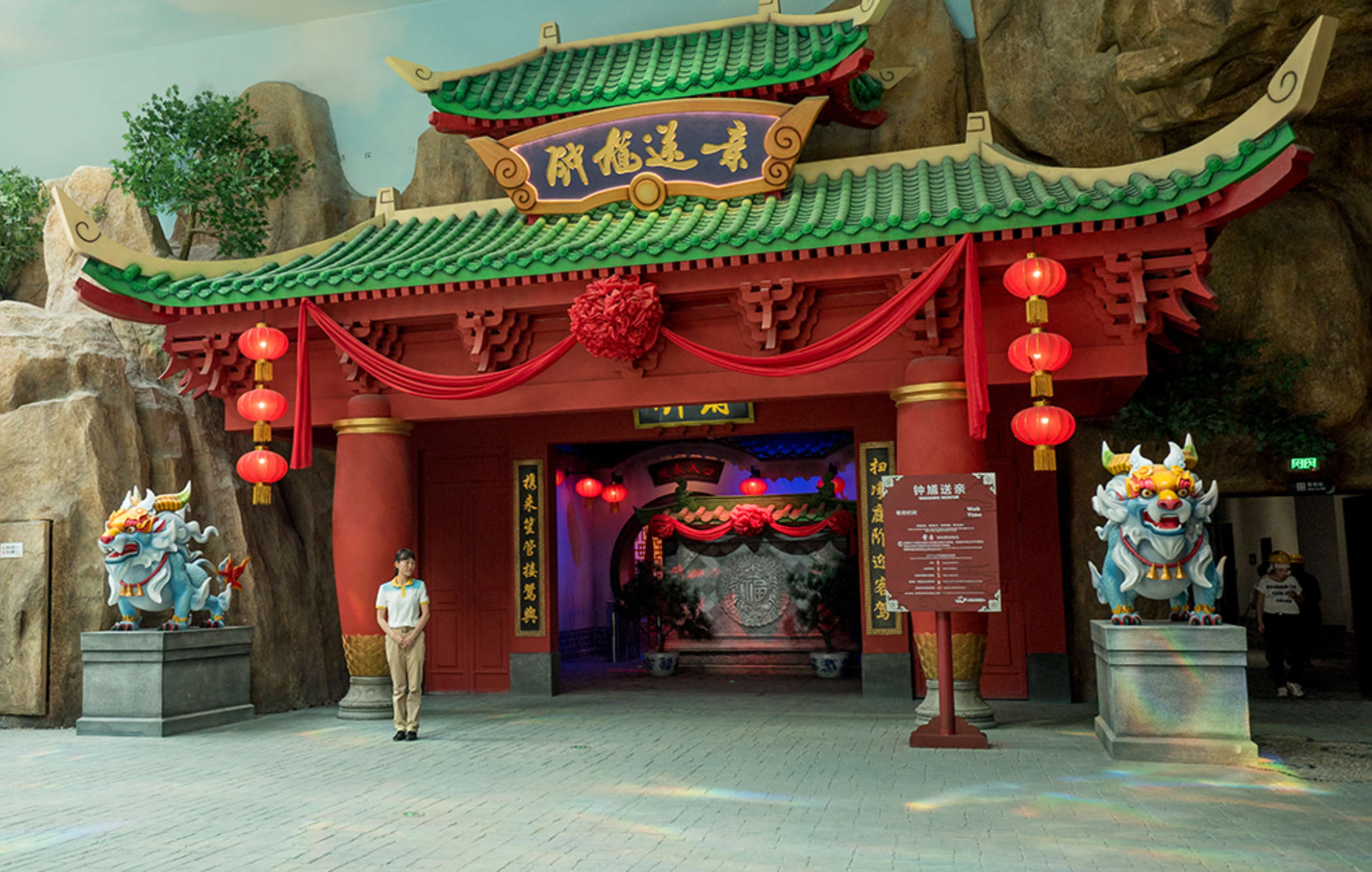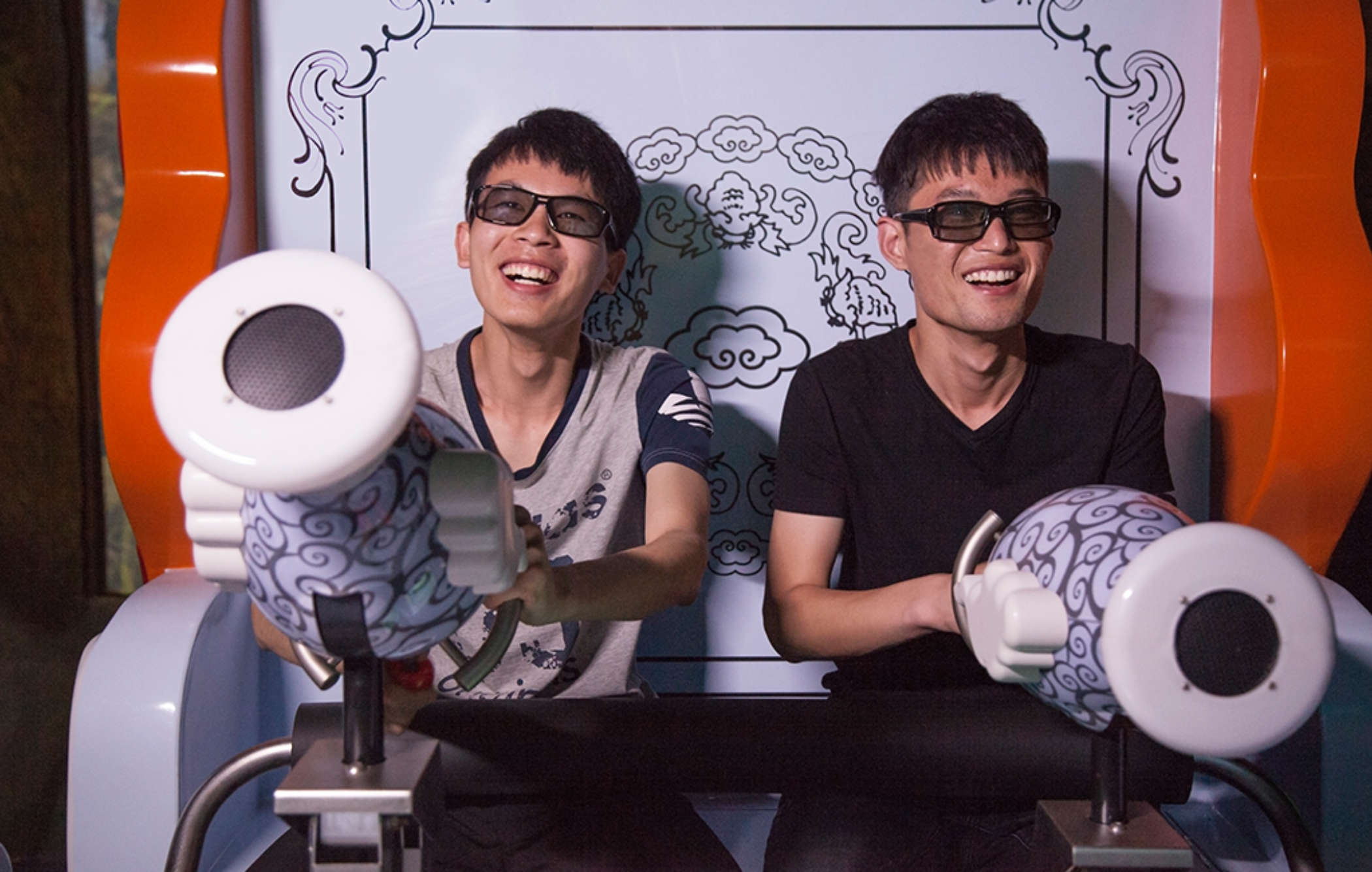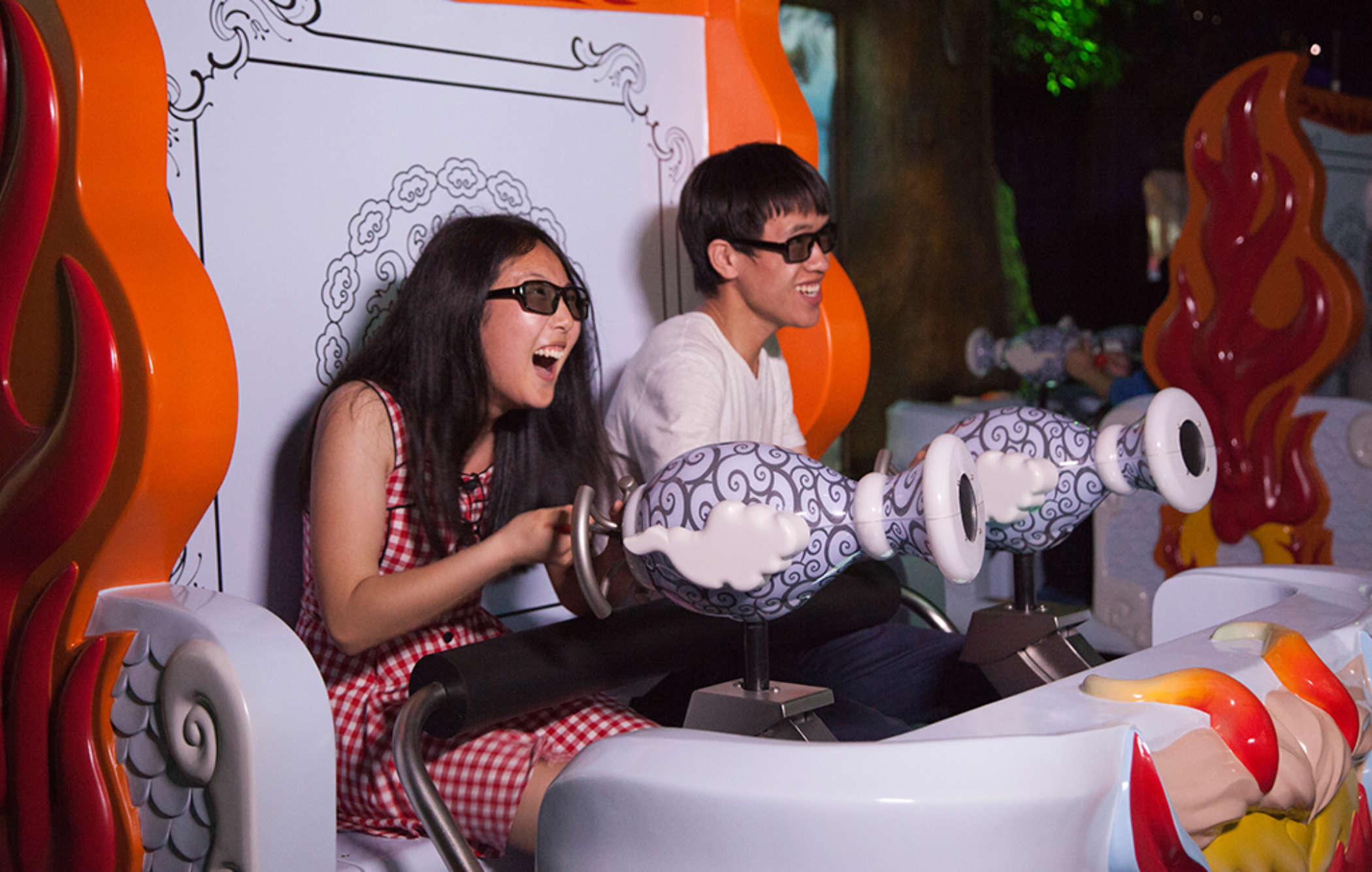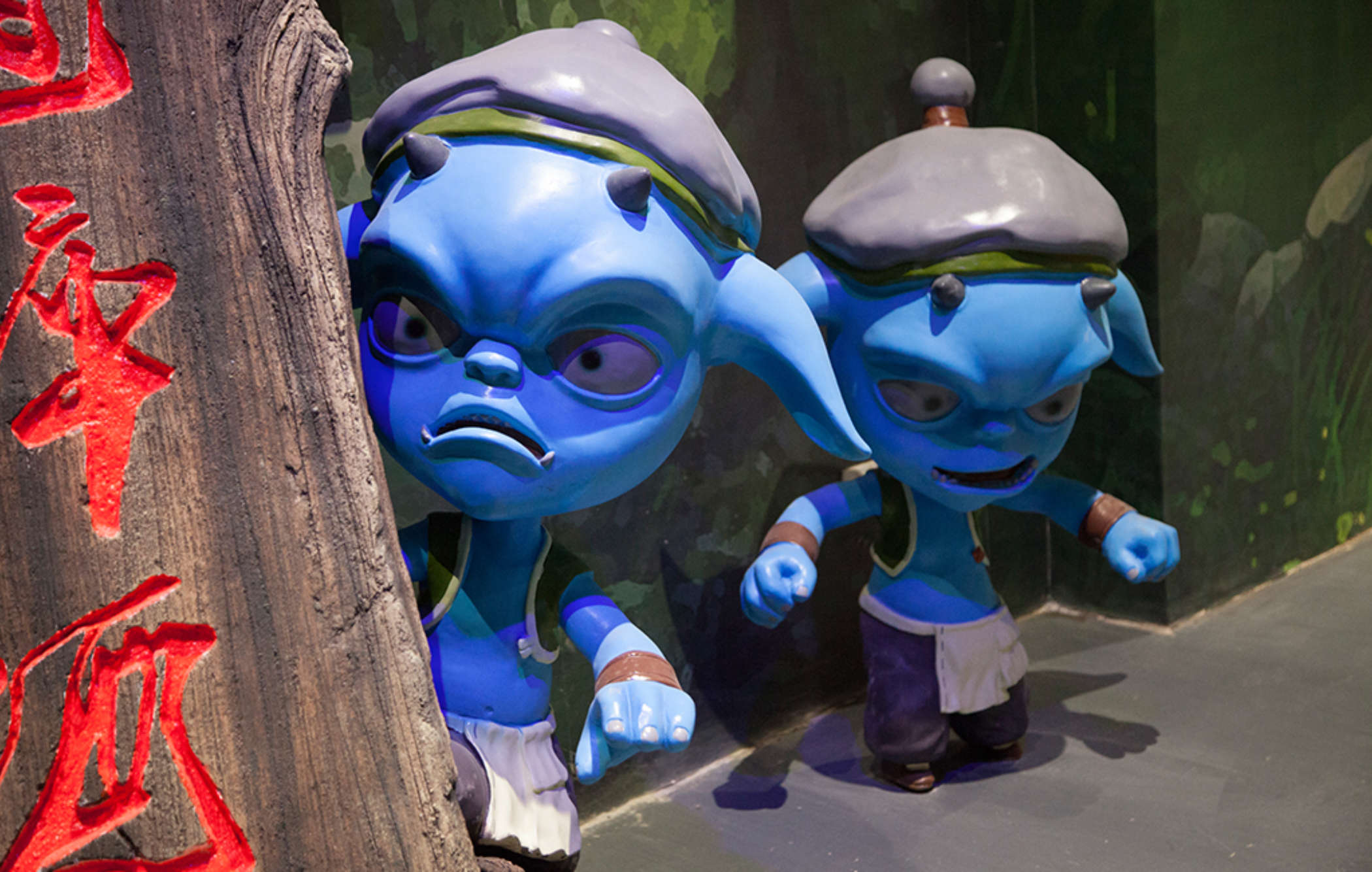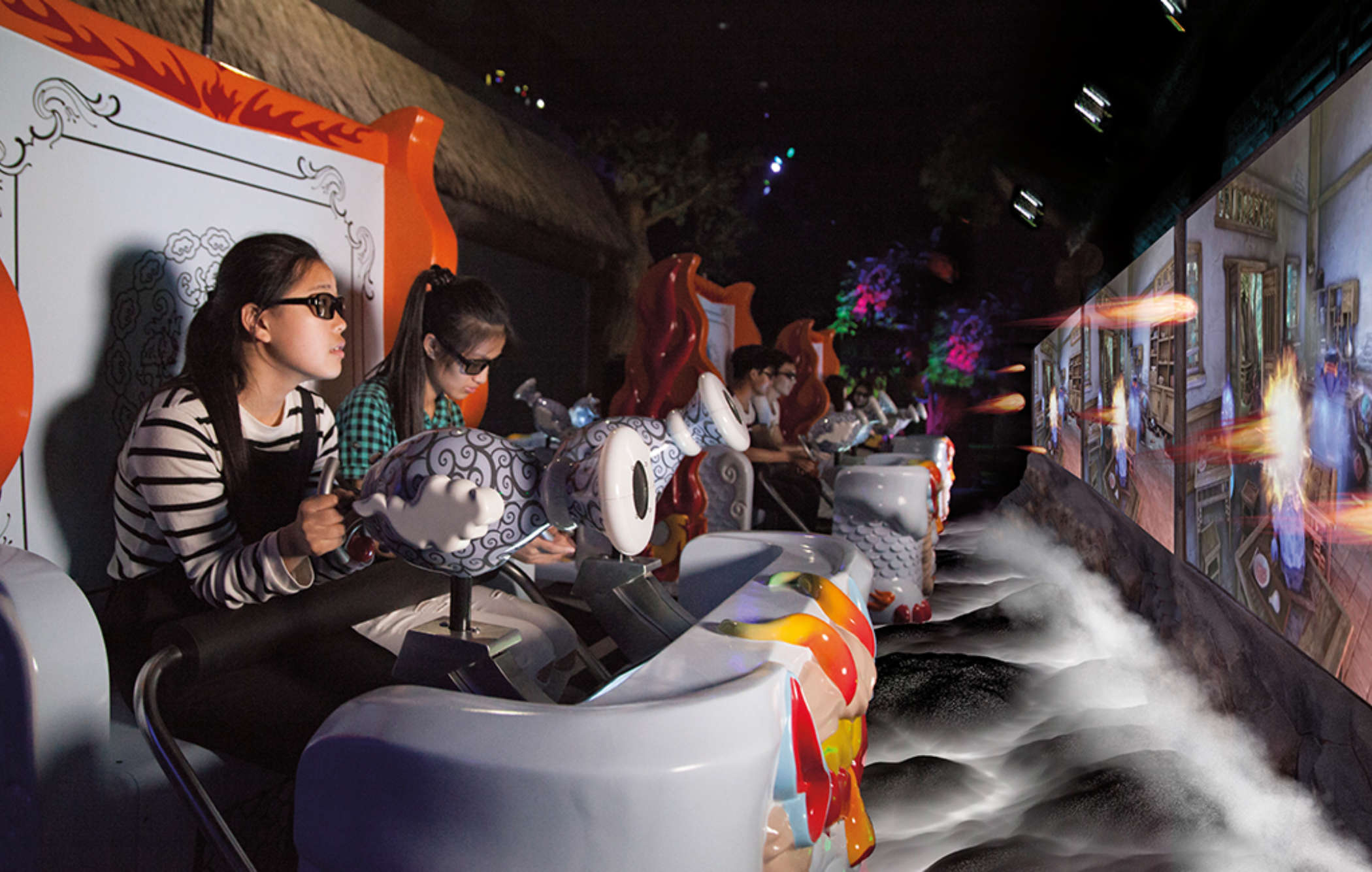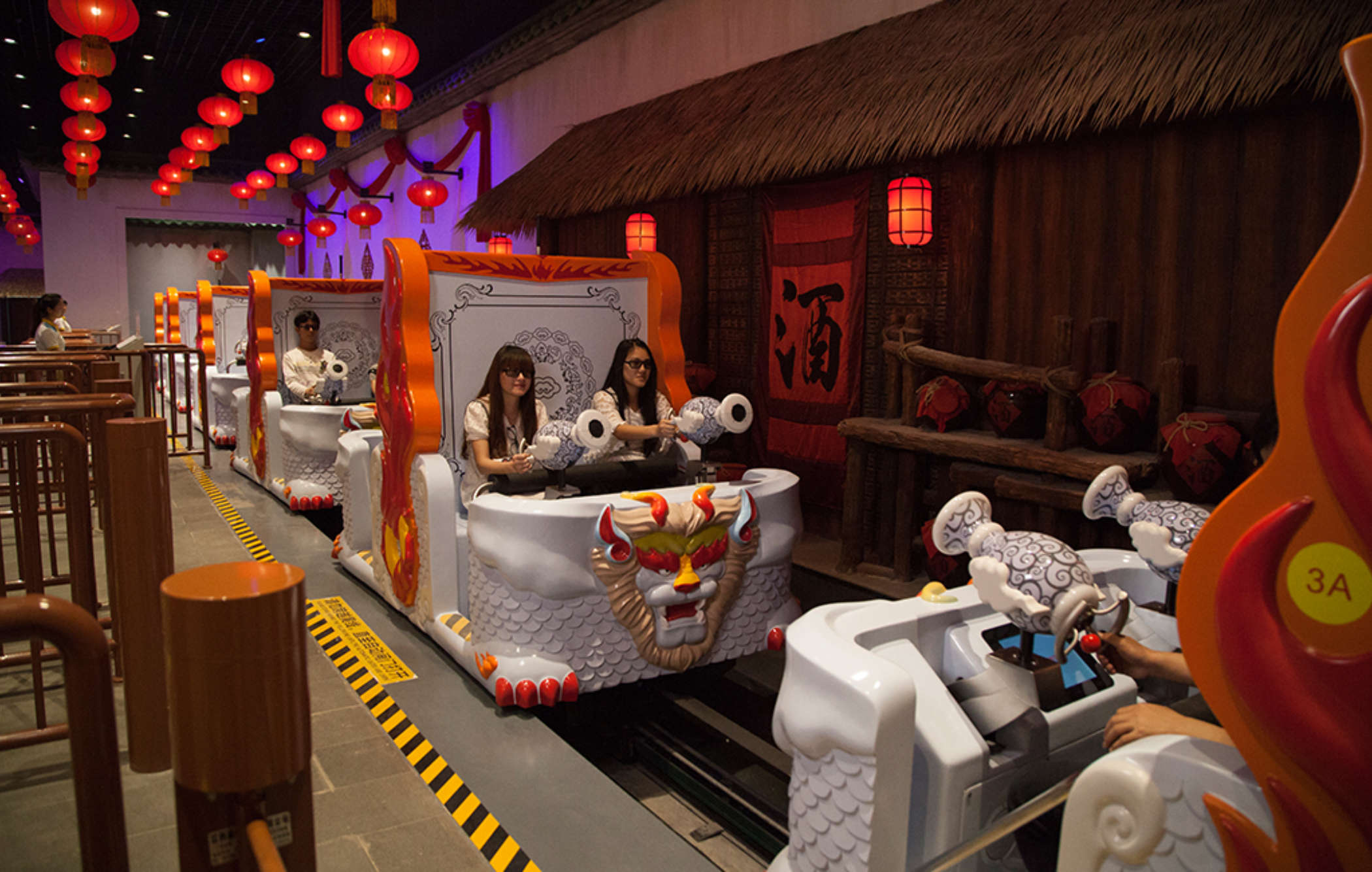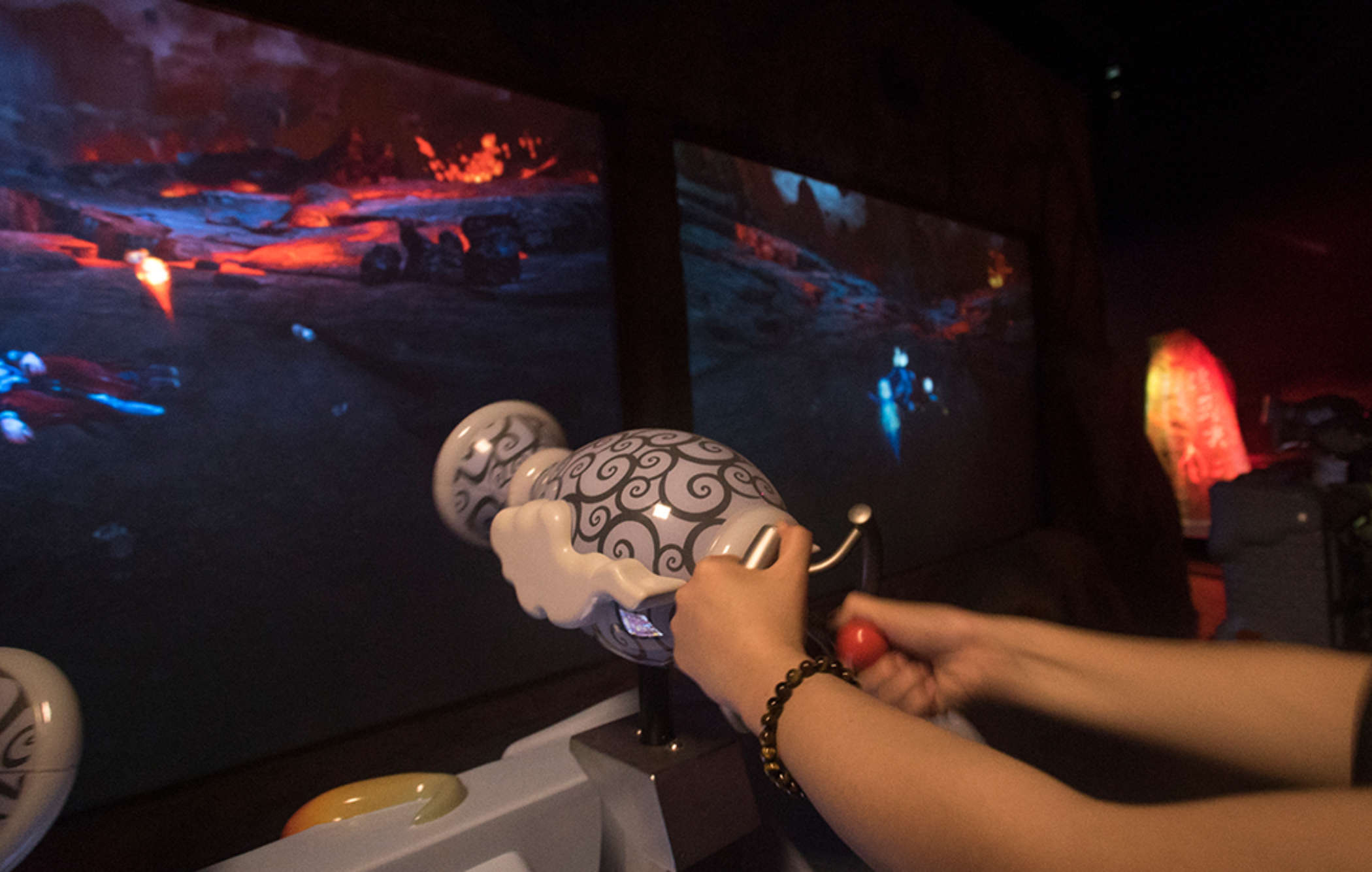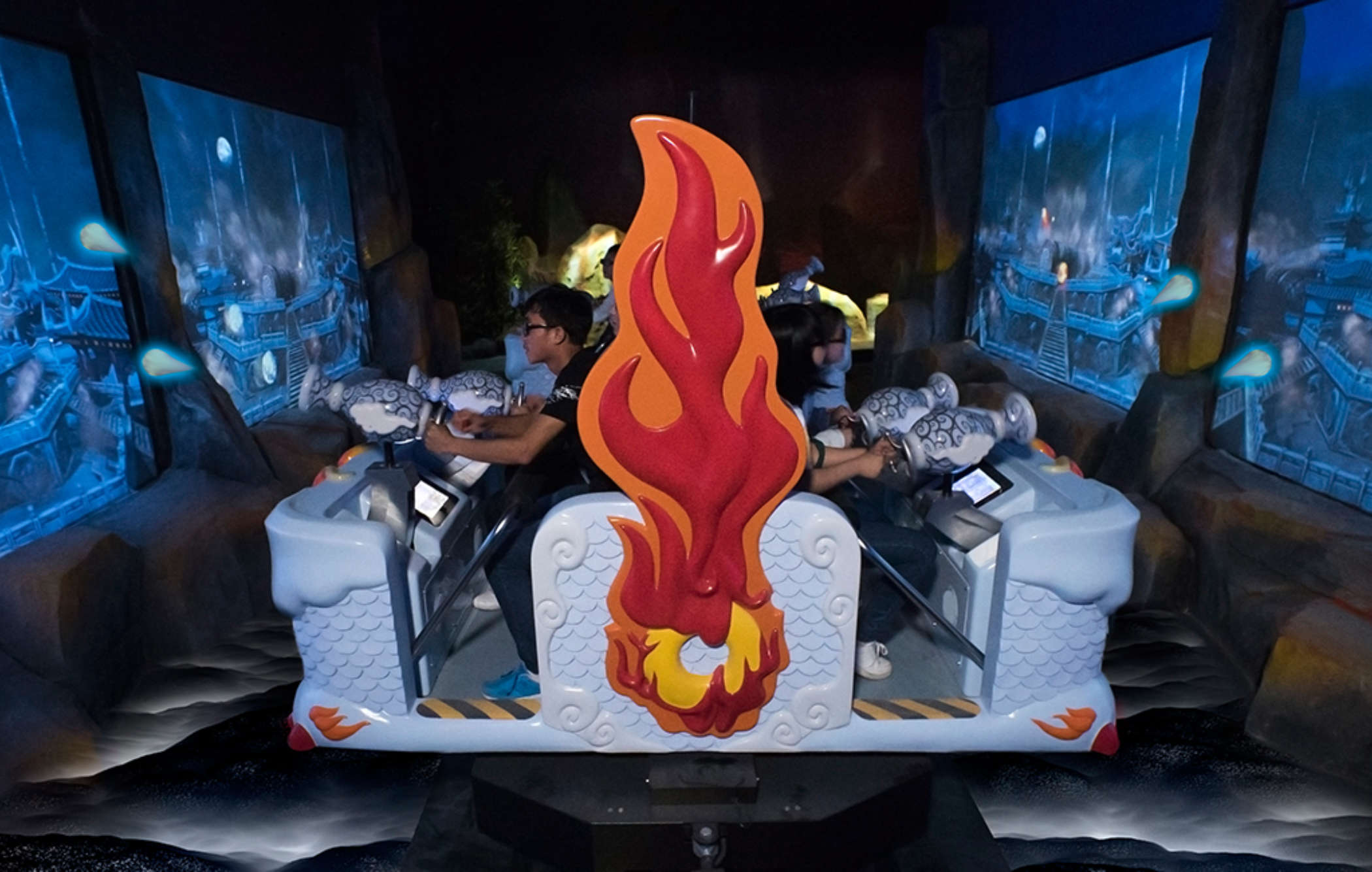 Lagotronics Projects completed an interactive 3D dark ride experience here. This was the second project Lagotronics Projects completed for Wanda. The interactive 3D dark ride at Wanda Mall Nanchang is similar to the previous 3D dark ride 'Journey to the West' in Wuhan Movie Park.
In the indoor park we've built a great 3D dark ride, called "Wedding Rescue". The ride and the game are based on a Chinese legend, where Chung Kuei (the 'Demon Queller') is marrying-off his sister! Both adults and children enjoy a great gaming experience while riding through the various game scenes. The interactive part offers an extra dimension to a traditional dark ride. The game has an unprecedented high quality. Visitors are challenged to defeat little monsters and demons during the various game scenes: in a house, a valley, flying through the sky, swimming under water and much more!
Wanda wanted to offer their guests an interactive experience with 3D projection screens and unprecedented accuracy and quality. They also requested that the ride technology have easy maintenance and be very reliable. Lagotronics Projects delivered and installed the complete interactive system: shooters, on-board electronics and monitors, server racks, and the complete show control. We also provided some amazing special effects, such as ice-cold and warm breezes, seat shakers, and the sound in the ride (both background and game sound).
The ride has 30 vehicles (10 trains of three vehicles) which each can seat four people (back-to-back). Each of the 120 players has his own cannon shooter to play the game. Every vehicle has a score monitor so players can keep track of their score during the whole ride. At the end of the adventure, visitors can compare their personal score to their fellow players on a huge score board. The "hall of fame" shows the best scores of the day, week, month, year and even the best score ever!
Meet us at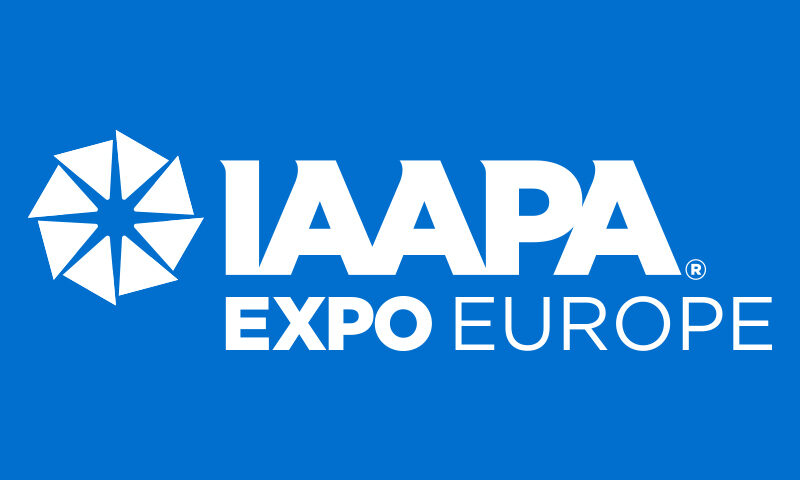 IAAPA Expo Europe, booth #1-226
September 28-30 2021
Fira Barcelona Gran Via
Barcelona, Spain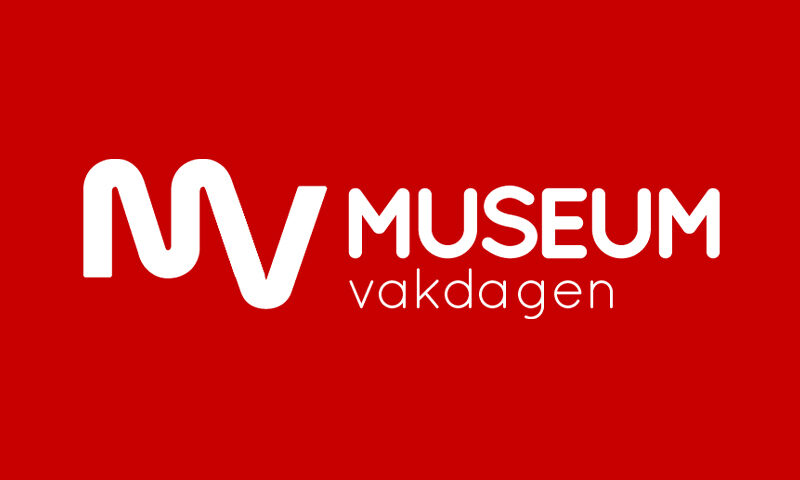 Museum Business Days, booth #6
November 03-04 2021
De Broodfabriek
Rijswijk, Netherlands