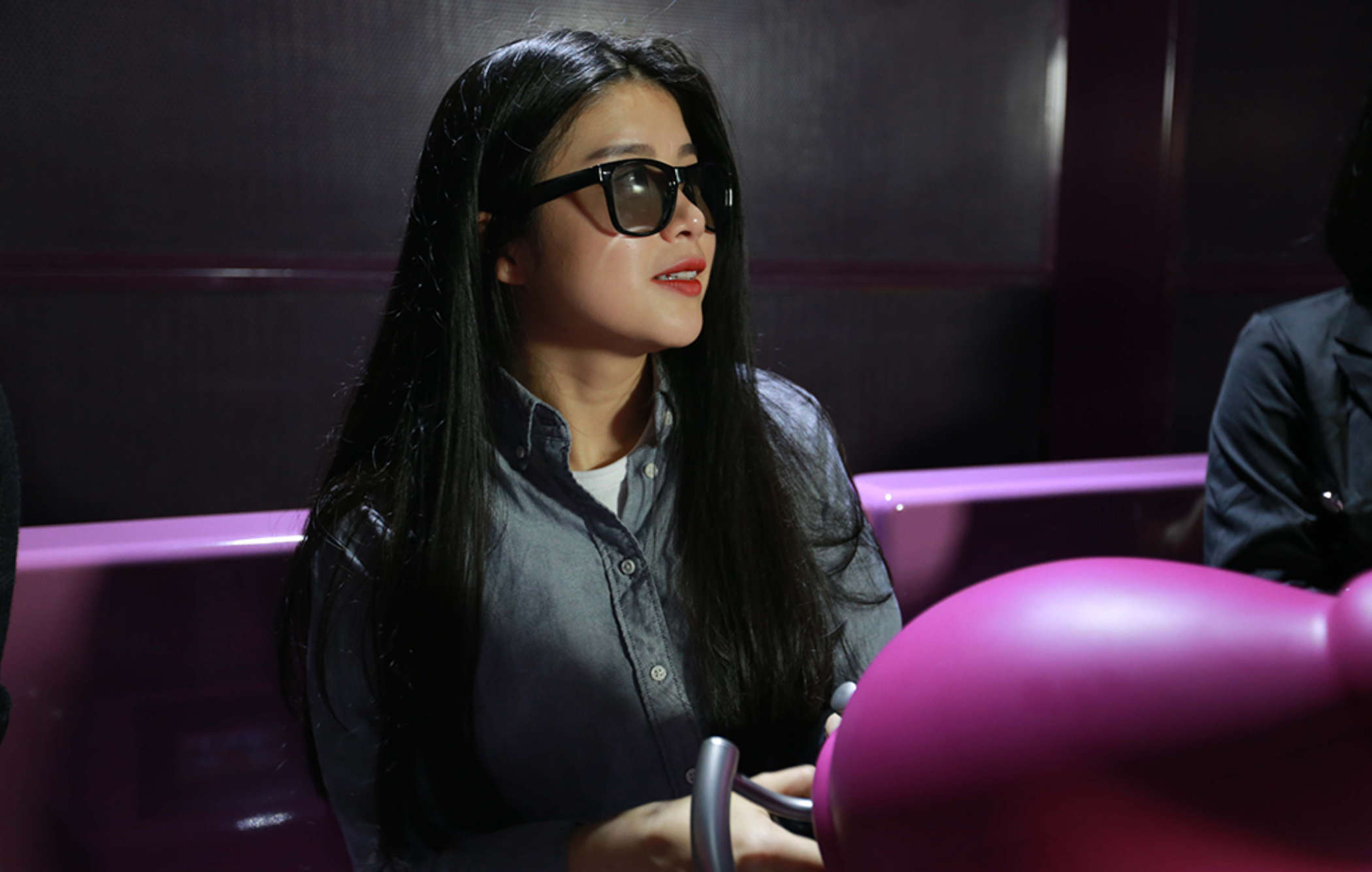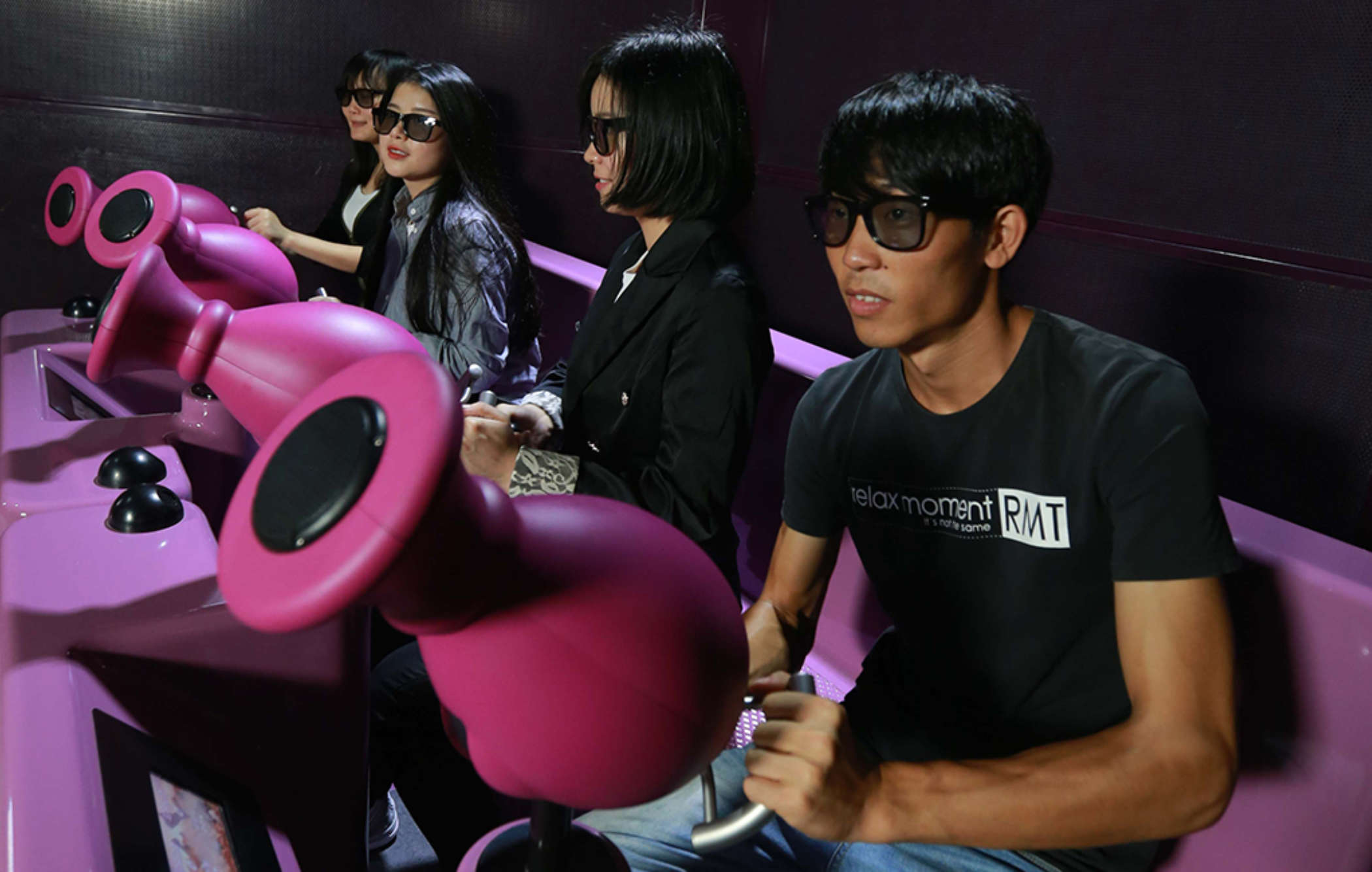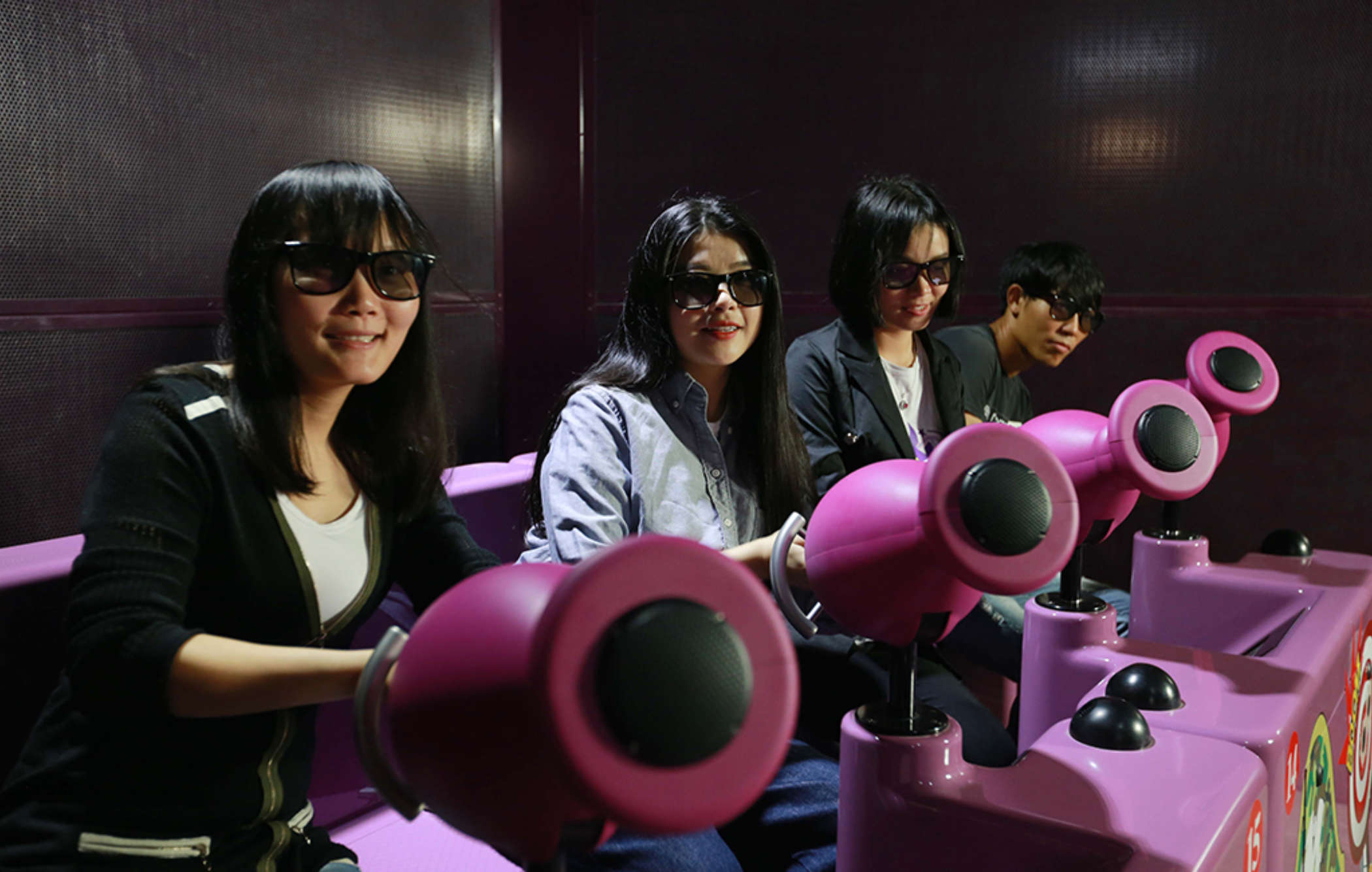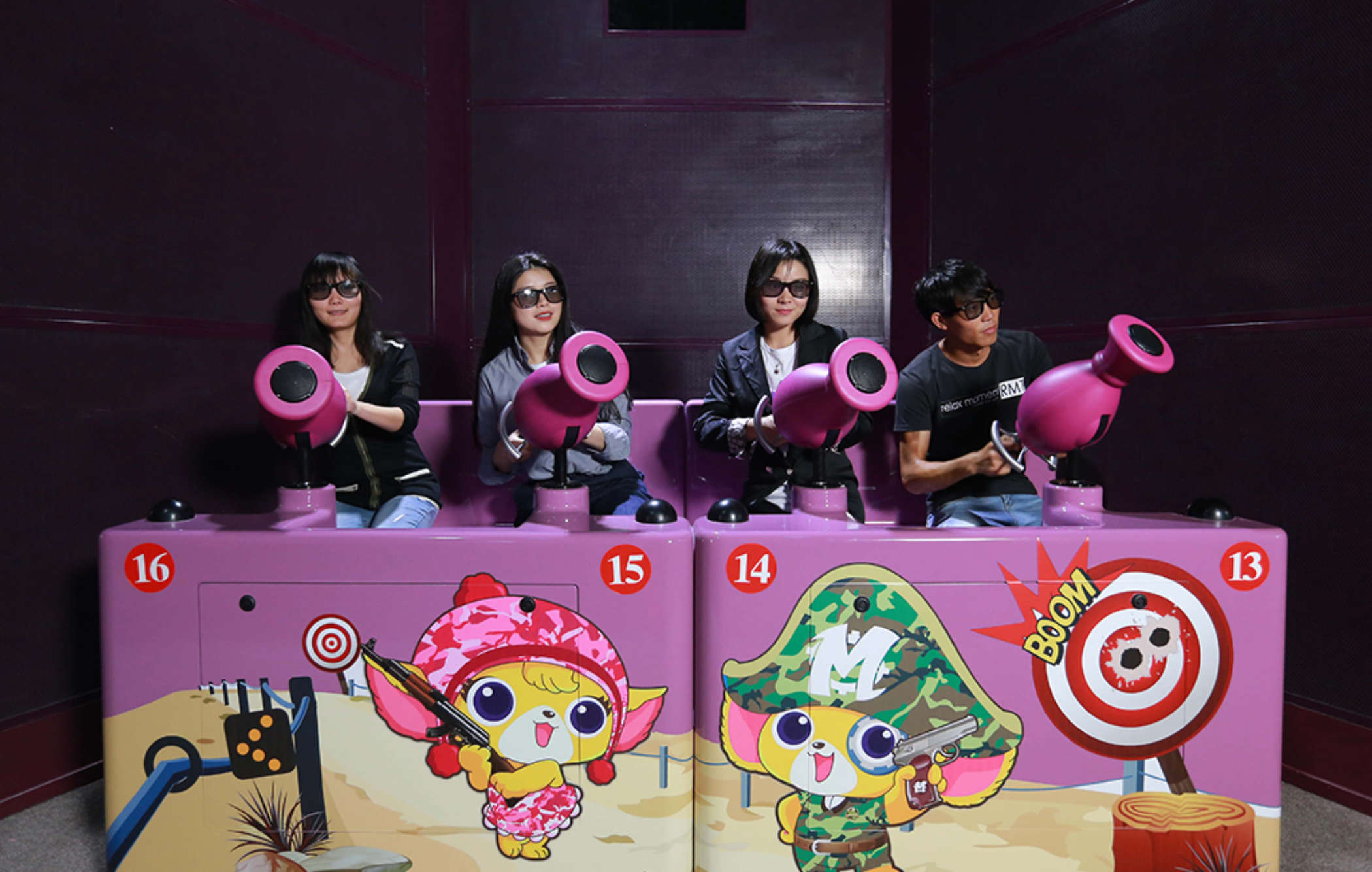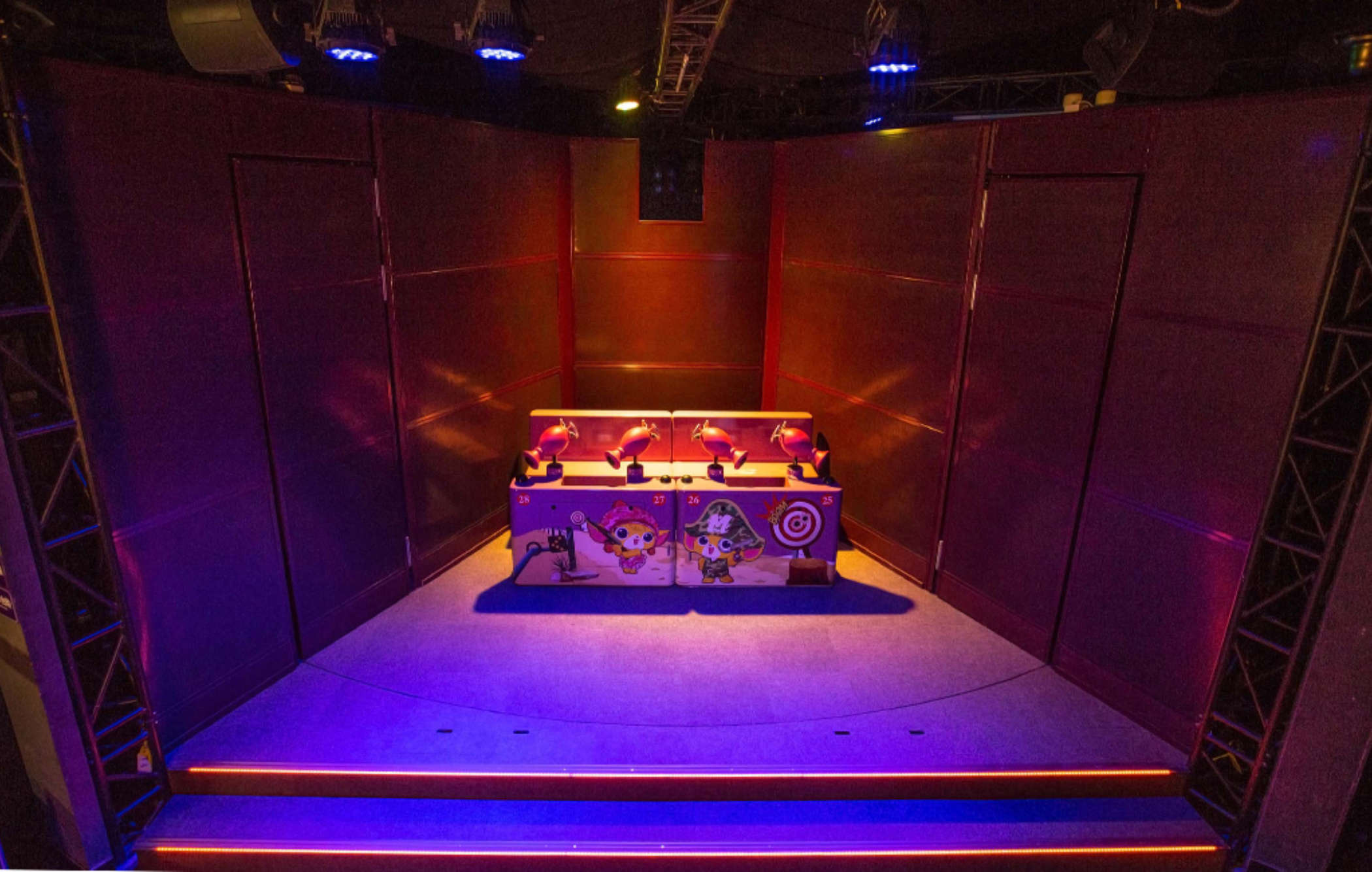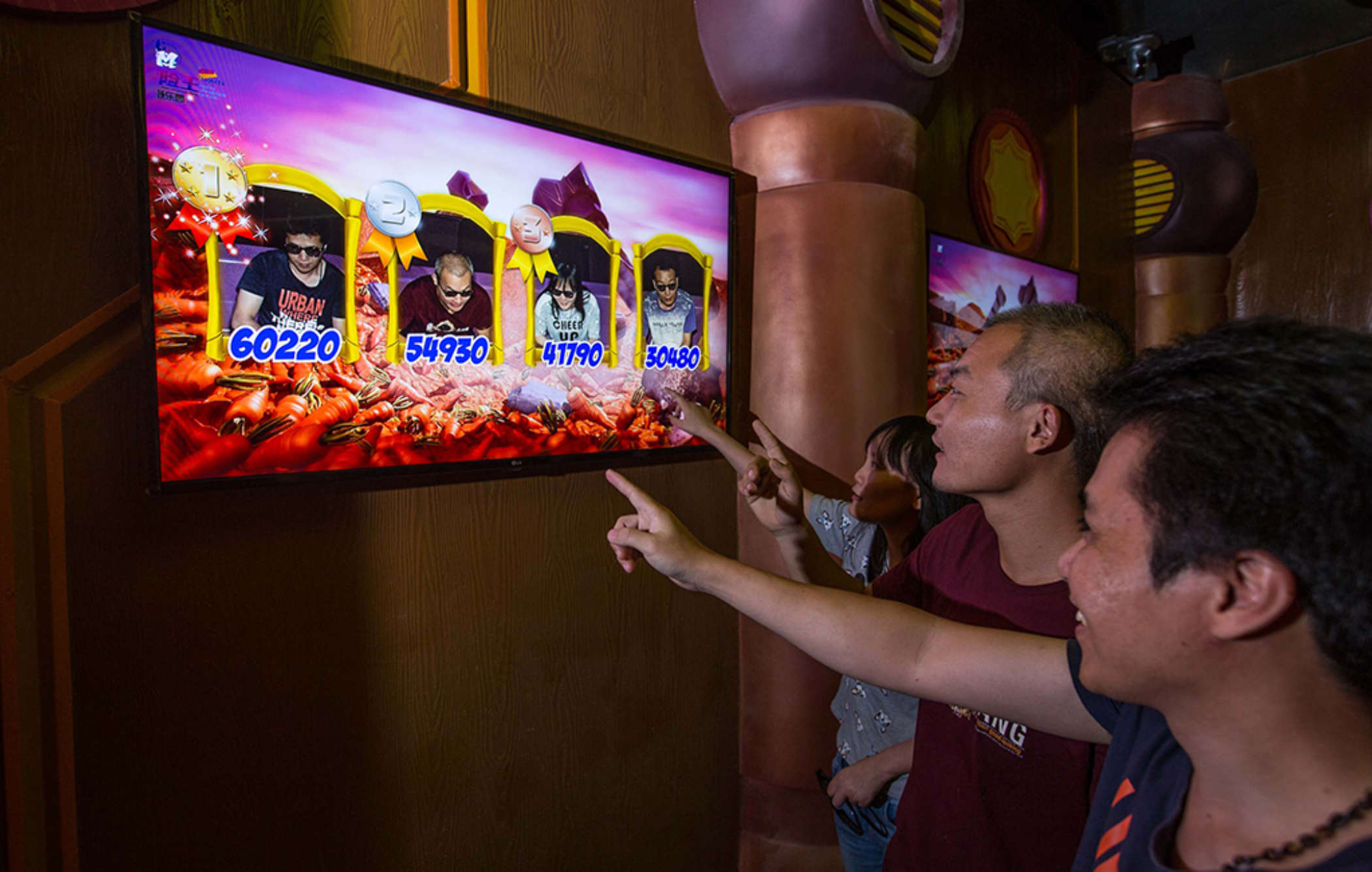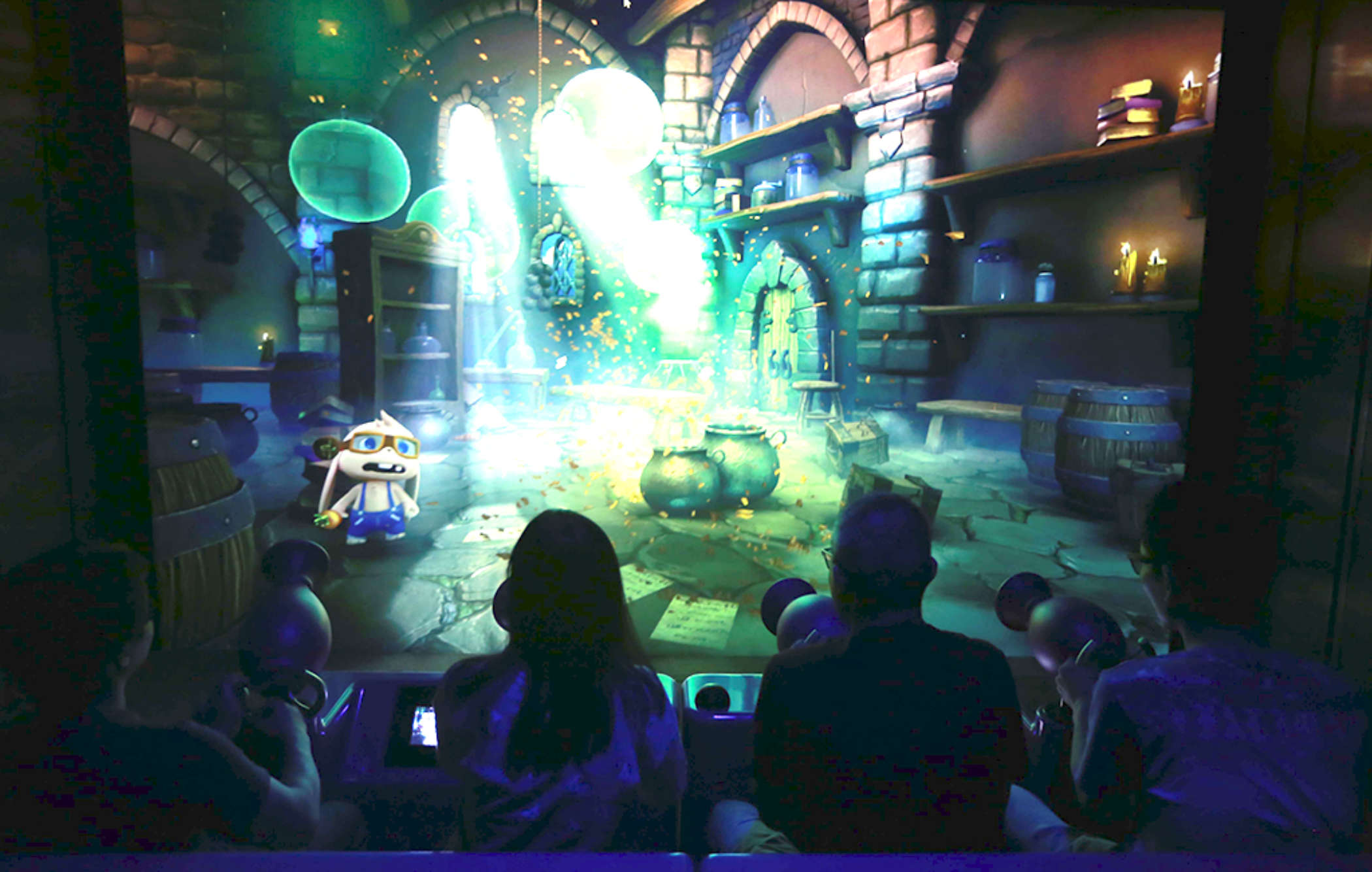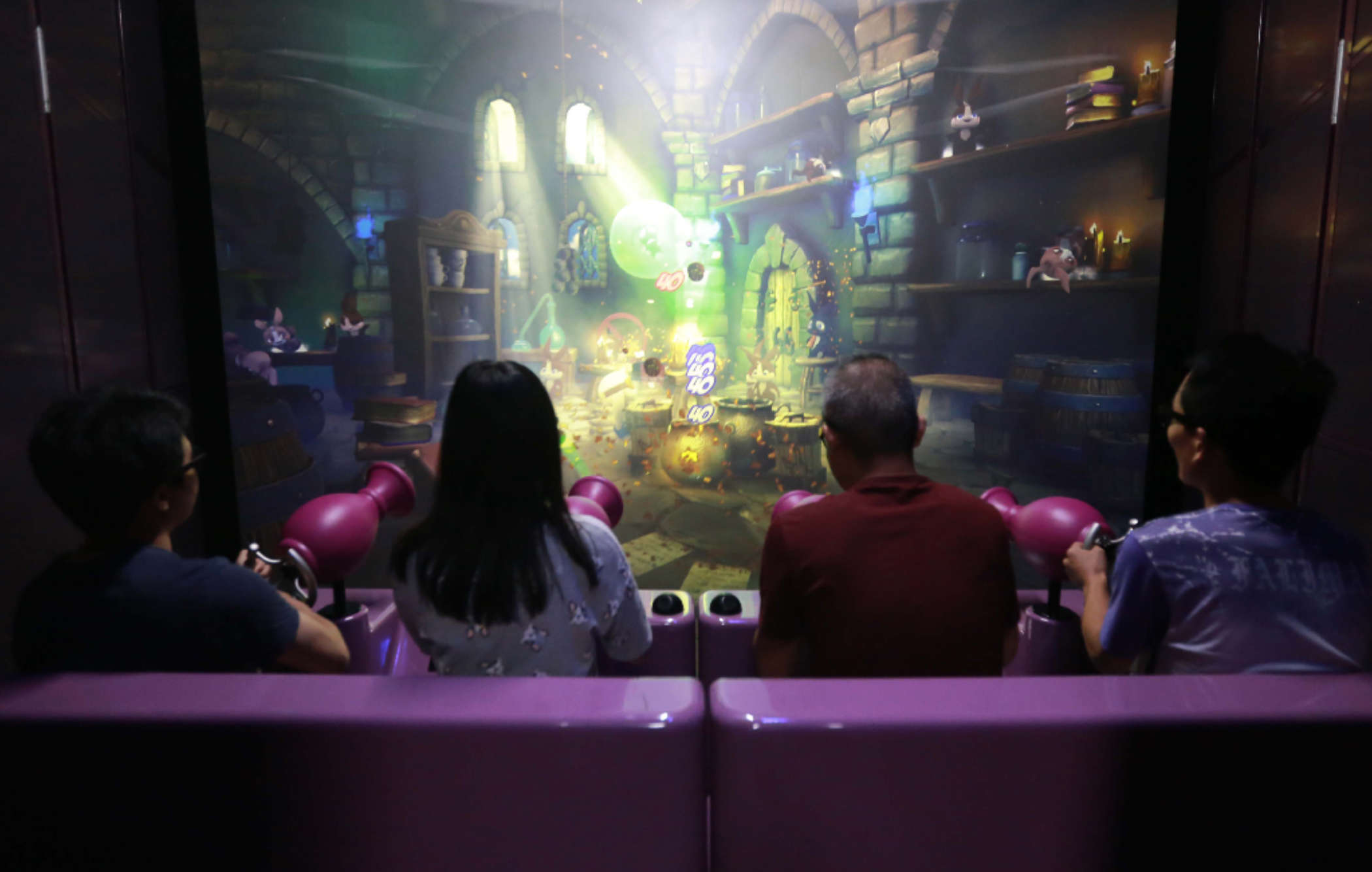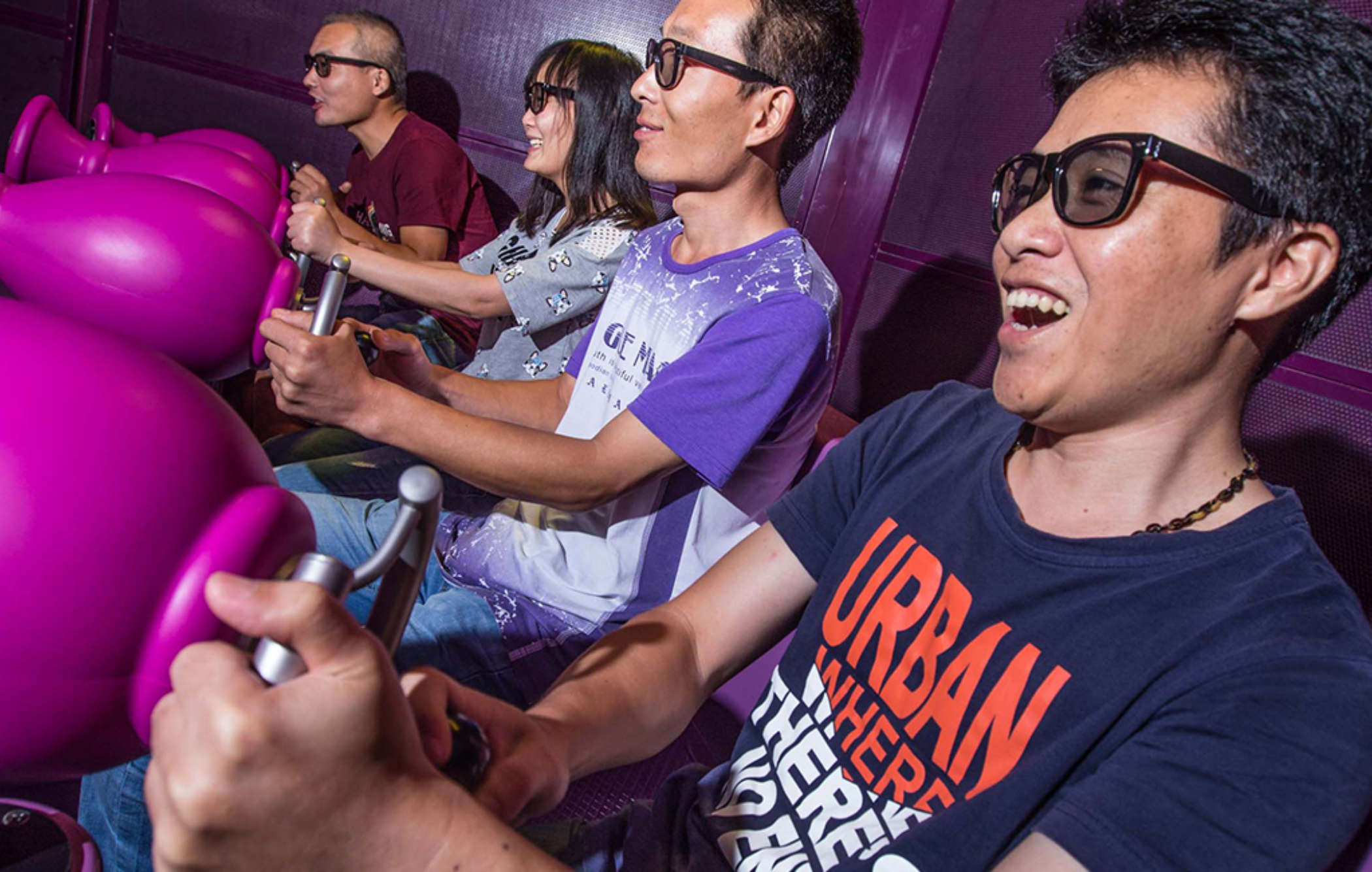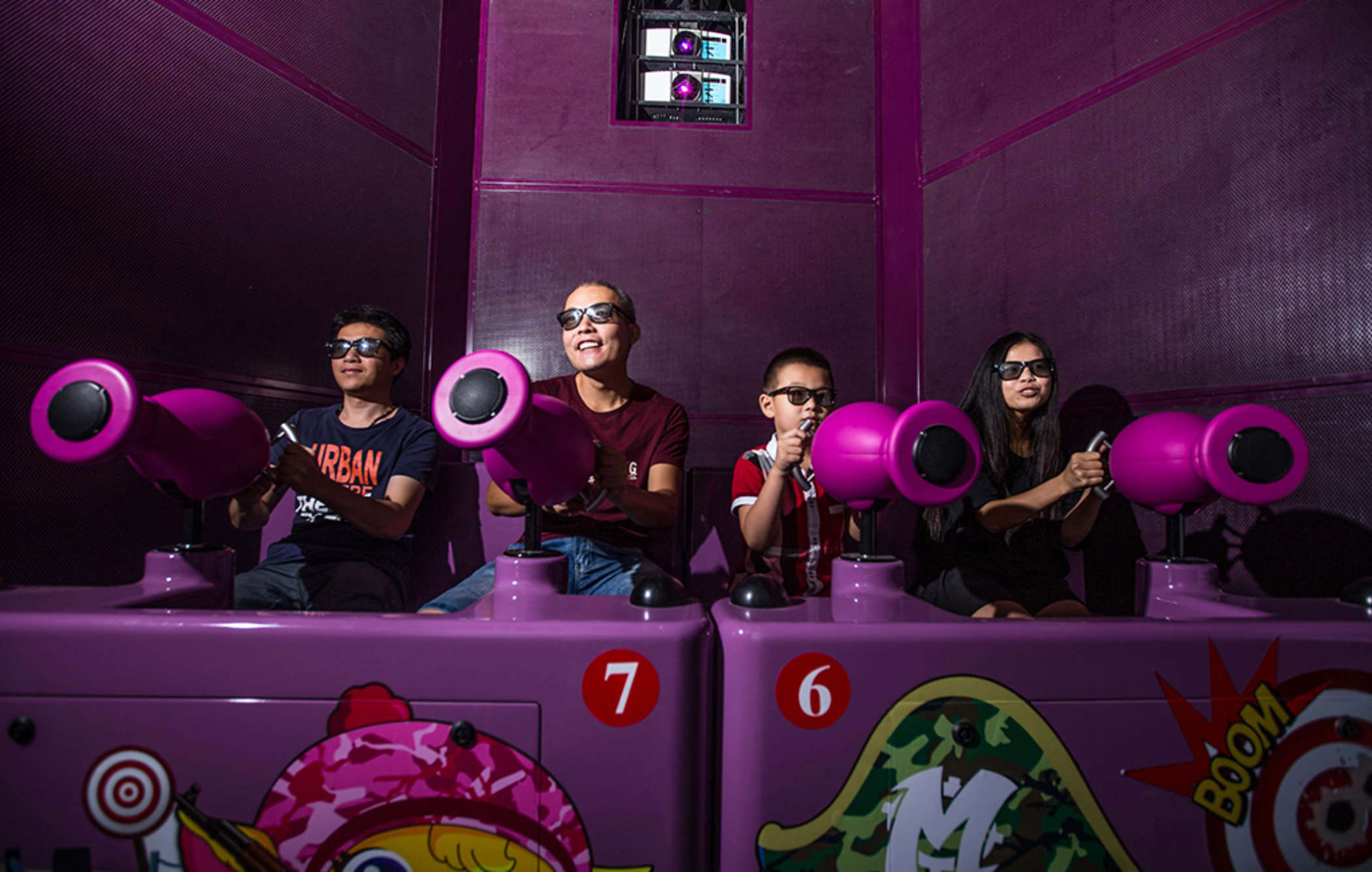 For Shimao, Lagotronics Projects has developed a great new and innovative ride concept: an ultimate rotating 3D gaming platform, called 'GameChanger'.
Shimao requested an innovative dark ride which would fit in a relatively small area. We devised and developed a rotating ride platform. The best thing is that it provides a large capacity in a small space. This is what the ride concept makes so special, and very interesting for those parks that are looking for a new interactive experience in a small area. Imagine getting into a vehicle on a revolving platform that rotates like a carousel – and after every turn, you get to play an amazing 3D game. Besides playing great 3D video games, it's also possible to aim and hit physical targets integrated in the scenery. To enhance the experience even further, the ride can be extended with special effects, score monitors, stunning scenery and beautiful animatronics.
The first GameChanger in Skyscraper City in Shishi is called 'Max Ranger' and has a 12m-diameter platform with seven groups of four-seats and six game scenes. As six groups of players are entertained inside the attraction, another group will board the platform in the loading area. The Max Ranger ride has an hourly capacity of 320 people, but configurations of up to 1,000 are possible. A larger capacity is possible by using larger seating configurations and a platform of up to 25m. Each player has his own cannon shooter and every vehicle has a score monitor installed on it.
Once boarded, visitors are going to play a great 3D game called Moon Bunny Rescue. In the six different 3D game scenes they are challenged to set Moon Bunnies free from the castle of the evil cat Icys. During the ride players will enjoy a range of special effects, including wind, sounds, and vibrations. At the end of the ride players can compare their personal score with the other guests on two score boards: one shows the leaderboard and the other the hall of fame!
The GameChanger is an innovative new kind of ride, which has endless possibilities in set ups and games! Because this ride concept is the first of its kind in the theme park business, the patent is already pending. Furthermore, the ride concept has earned the Certificate of approval by TÜV Netherlands. This means that the ride meets requirements for safety and reliability.
We are very proud of this "game changing" new ride concept, which offers fantastic possibilities in a relatively small area.