The GameChanger-XS is a turnkey attraction concept developed specifically for Family Entertainment Centers (FECs), museums and other leisure facilities that have only limited space for new attractions. The GameChanger-XS is the smallest possible version of the GameChanger and can be installed in an area measuring just 36 m2. Although this attraction is very compact, a high hourly capacity of 225 people can be achieved.
GameChanger ride concept

"A new and unique dark ride attraction for all ages"

The GameChanger is an interactive media-based dark ride, or rotating dark ride. 'Rotating dark ride' relates to the ride system. In the GameChanger the ride system is not based on vehicles with a track (or trackless rides), which is often the case with traditional dark rides and interactive dark rides, but on a rotating platform. Visitors sit on this platform, which transports them through various interactive media scenes. Every scene tells part of the storyline, through a challenging interactive game and corresponding scenery. A central score system keeps track of the scores of individual players. Once all game scenes have been played, visitors can see their scores on large monitors and can compare them with fellow players. During the ride, visitors are also surprised by different special effects and interactive elements incorporated into both the game media and scenery.

Advantages ride concept:
Suitable for very small spaces (36 m2 and above)
High capacity
Complete dark ride experience (turnkey solution)
Modular system with numerous customised options
Different configurations possible, with higher capacity
Various storylines and games available
GameChanger-XS specifications:
Ride system: rotating platform
Number of sections: 4
Number of media scenes (2D or 3D): 3
Number of players/scene: 2
Interactive shooters: 8
Capacity (THC): 225 visitors/hour
Entire attraction package
We deliver the entire attraction package: from ride system to interactive system, media development, audio, video, lighting, special effects and theming. We also manage the complete process from design to engineering, production, installation and programming. Lastly, our show control experts and programmers ensure that the entire show is perfectly coordinated and the attraction can easily be run by operators.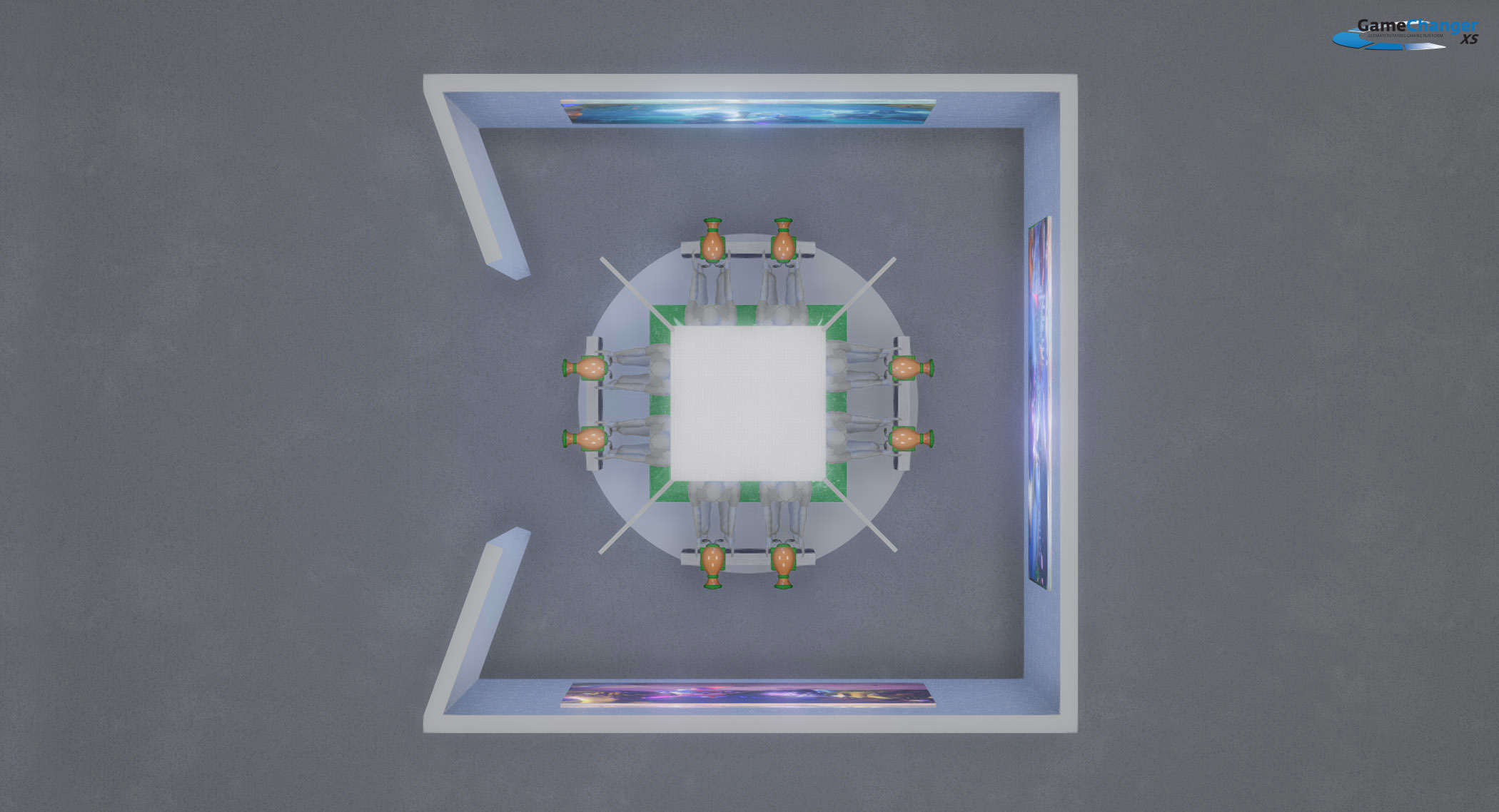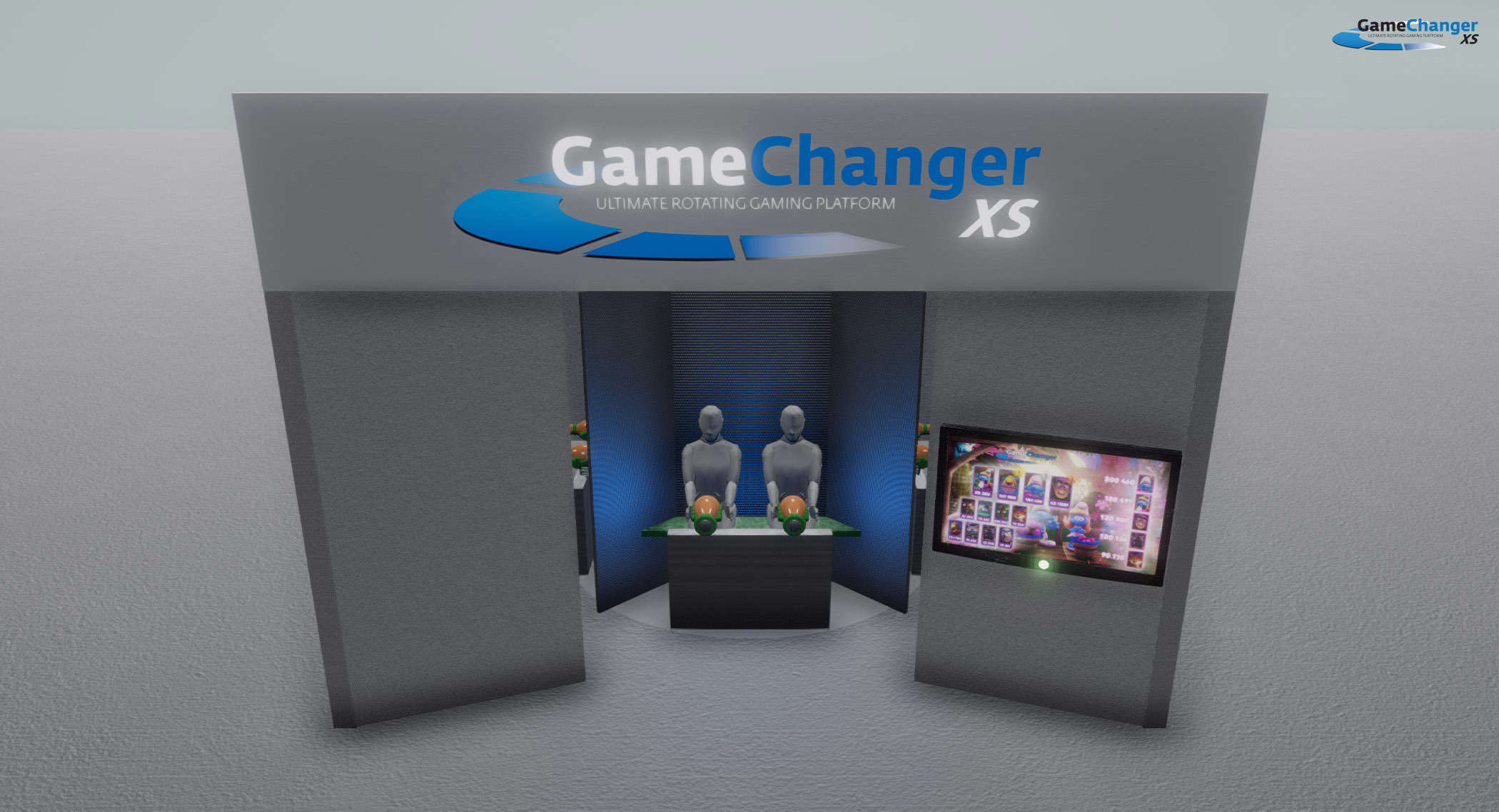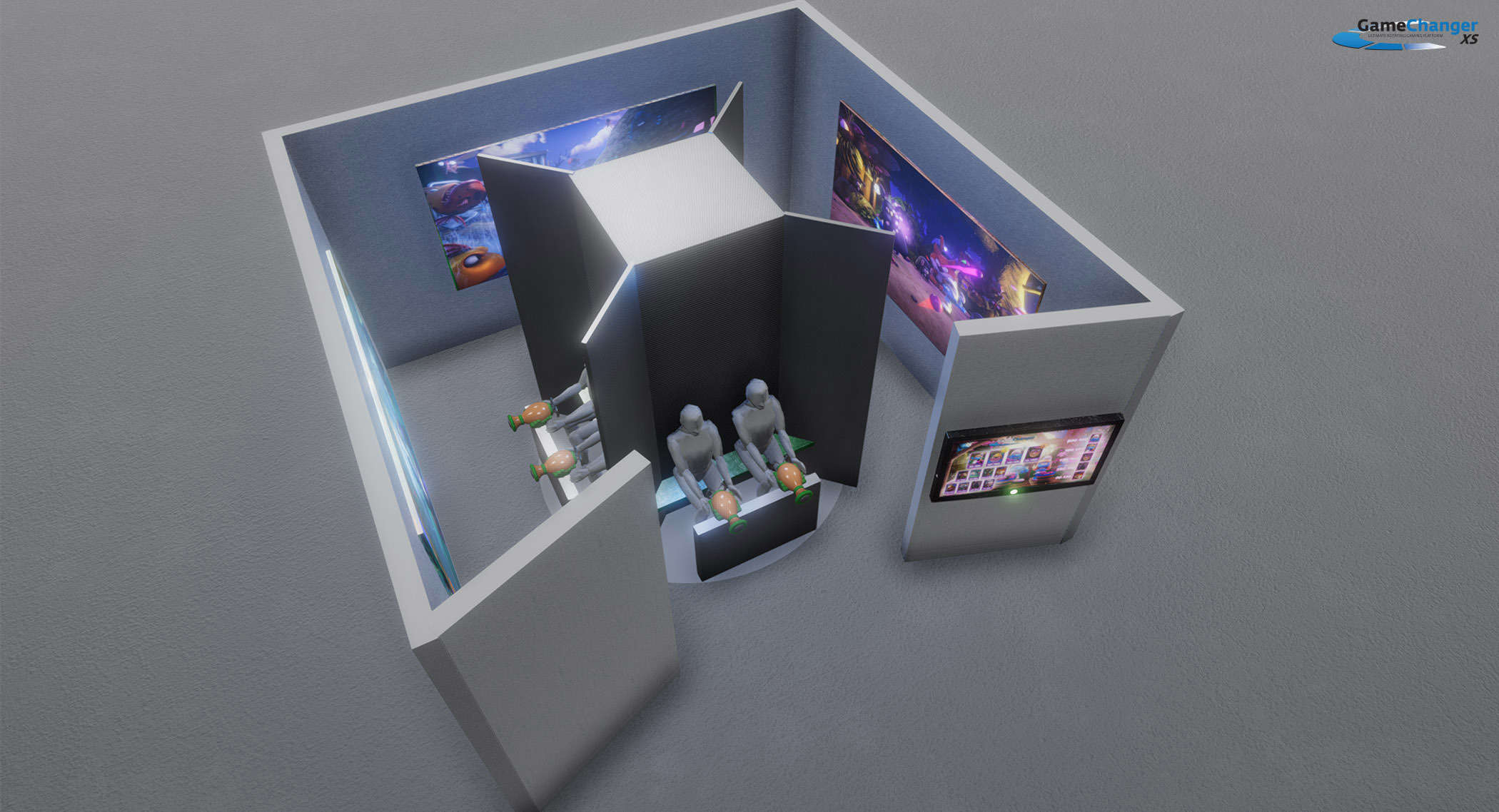 GameChanger-XS news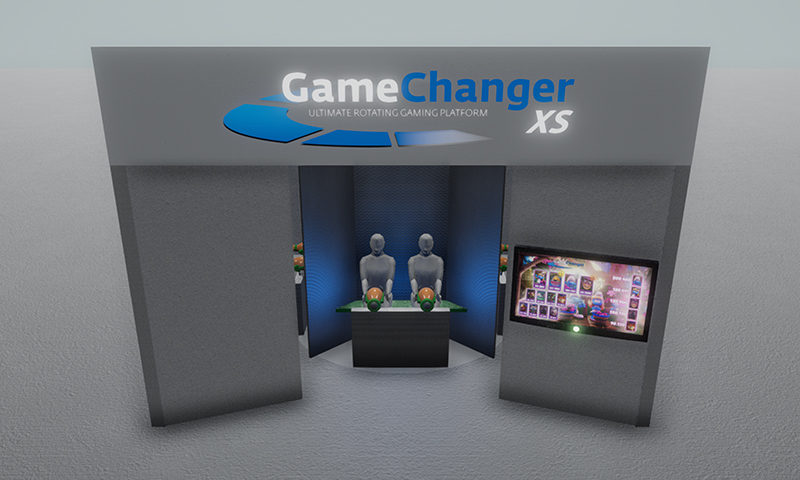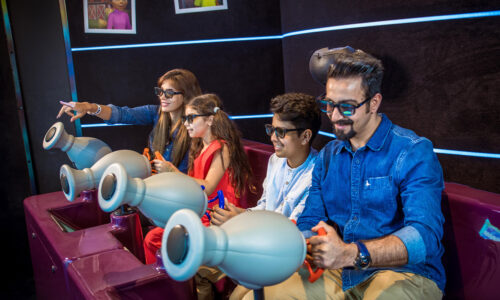 GameChanger
The GameChanger is a new, surprising and patented dark ride concept with a unique customized ride system. Visitors are seated on a rotating platform, which transports them along different interactive media scenes.
Meet us at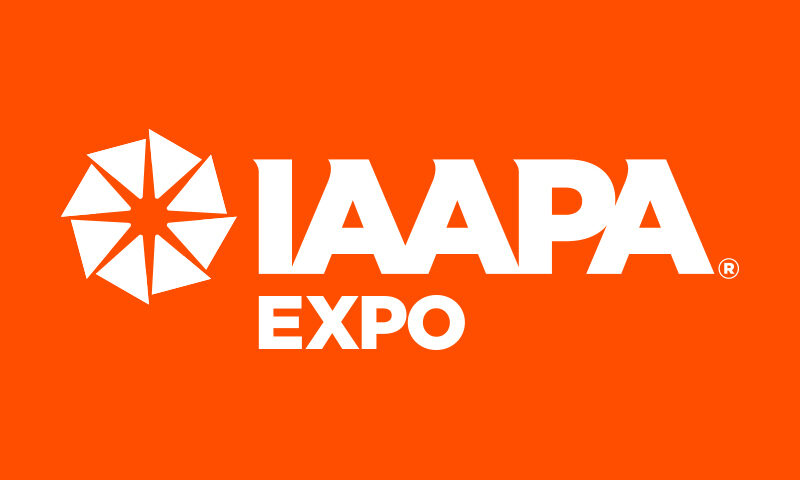 IAAPA Expo, booth #2681
November 14-17 2023
Orange County Convention Center
Orlando, FL, US