Modern audiovisual equipment at GEBA Trans
Venlo, The Netherlands
Venlo-based logistics service provider GEBA Trans, has recently experienced significant growth, resulting in expansion of the company's offices. It was decided that, as part of the expansion, not only would all new meeting rooms be equipped with the latest audiovisual technologies, but all existing meeting rooms too.
Conference configurations
All conference rooms at GEBA Trans have been equipped with the latest audiovisual technologies, such as large LED monitors, wireless presentation equipment, videoconferencing solutions and corresponding audio equipment.The conference rooms differ in size and for that reason, Lagotronics Projects recommended and implemented the most suitable audiovisual solution for each individual room. From 49" to 75" monitors and from soundbars to flush-mounted loudspeakers combined with subwoofers. Clickshare has been installed throughout for wireless communication between laptops and other presentation equipment.Videoconferencing technology has also been provided in different conference rooms, taking into account, of course, the dimensions of the relevant rooms. For example, the large rooms have a high-quality videoconferencing camera, combined with 360-degree coverage ceiling microphones. Videobars have been installed in the smaller rooms; these are all-in-one USB conferencing devices that bring premium audio and video to small conference rooms.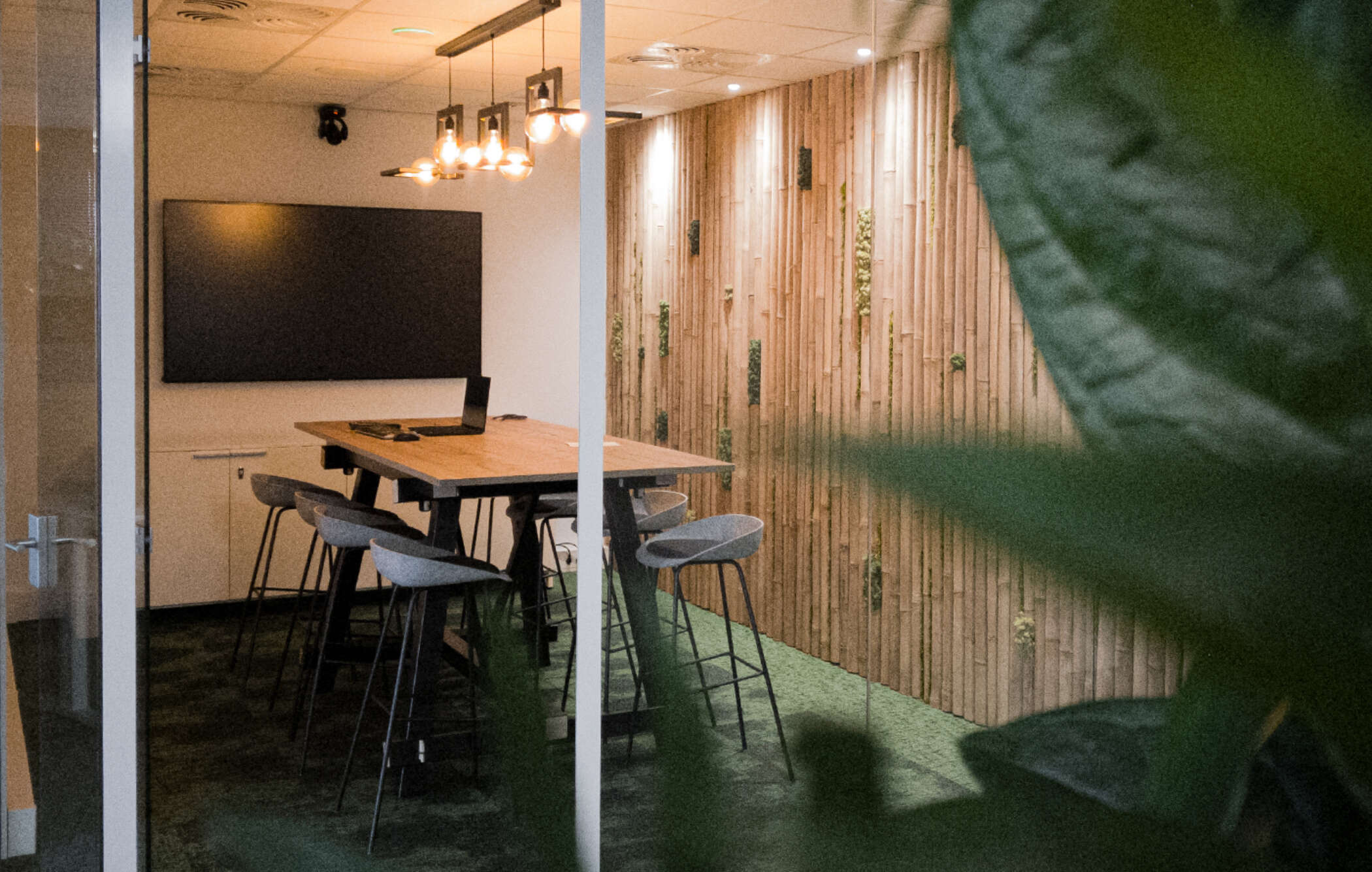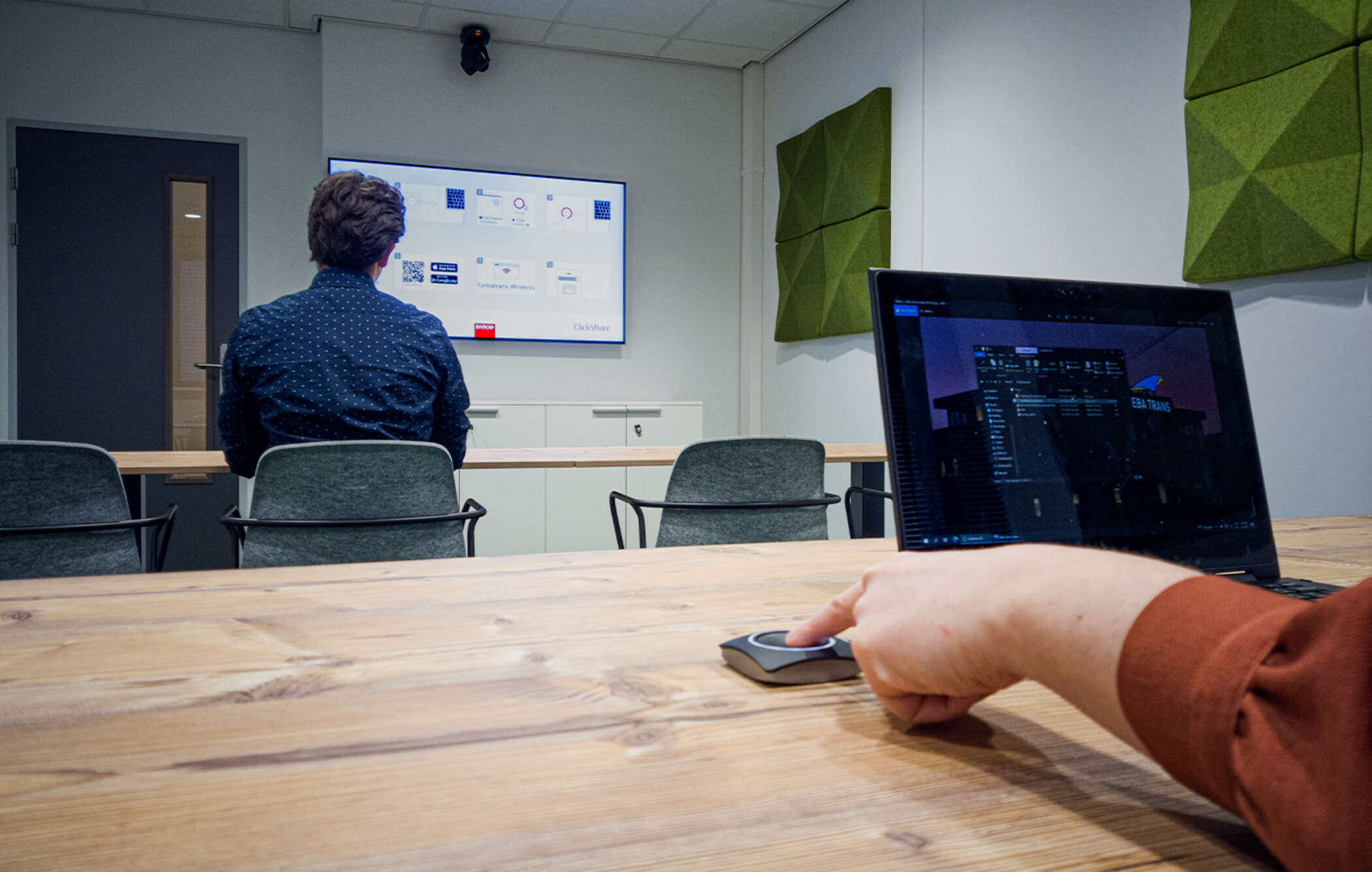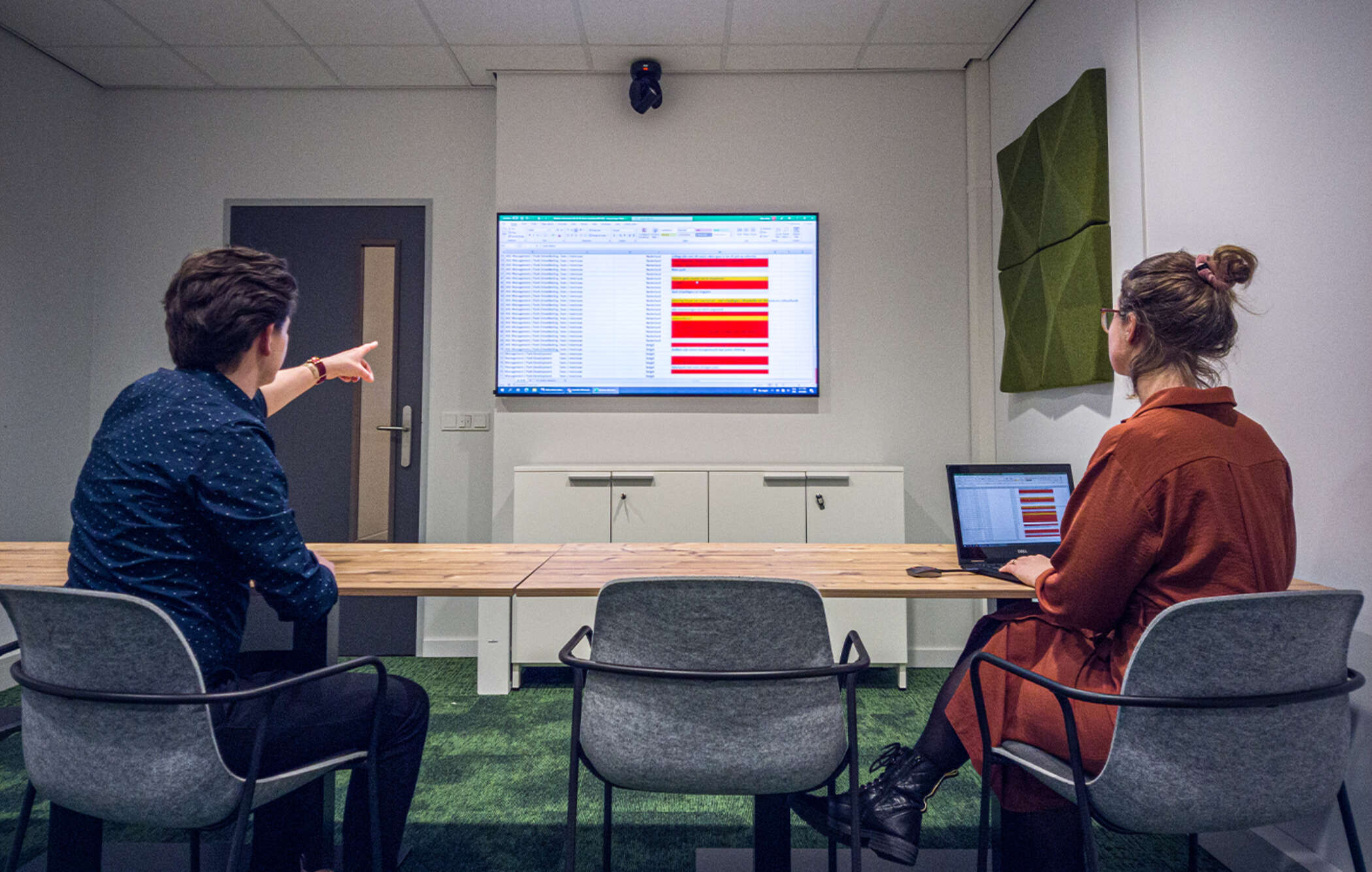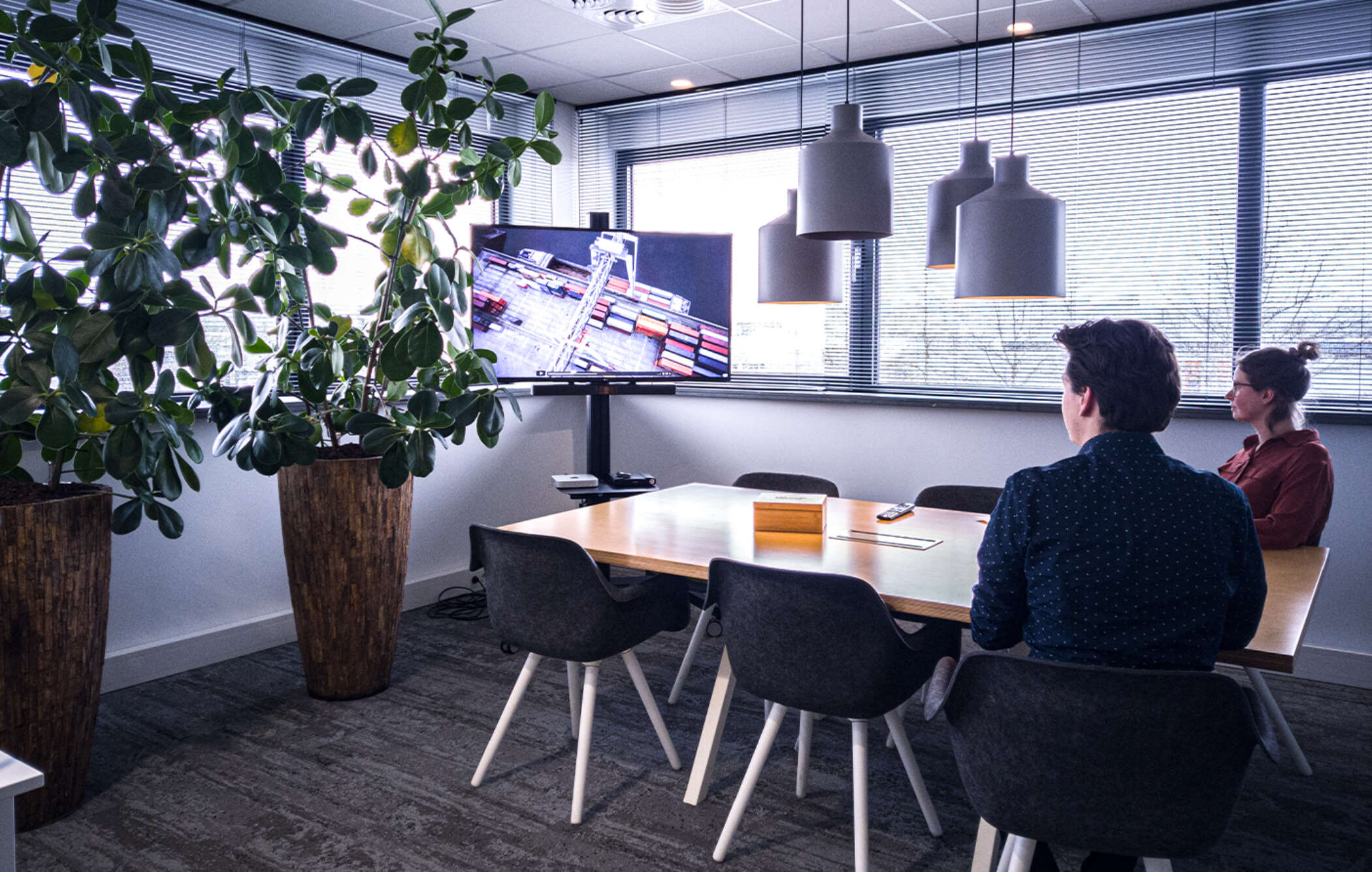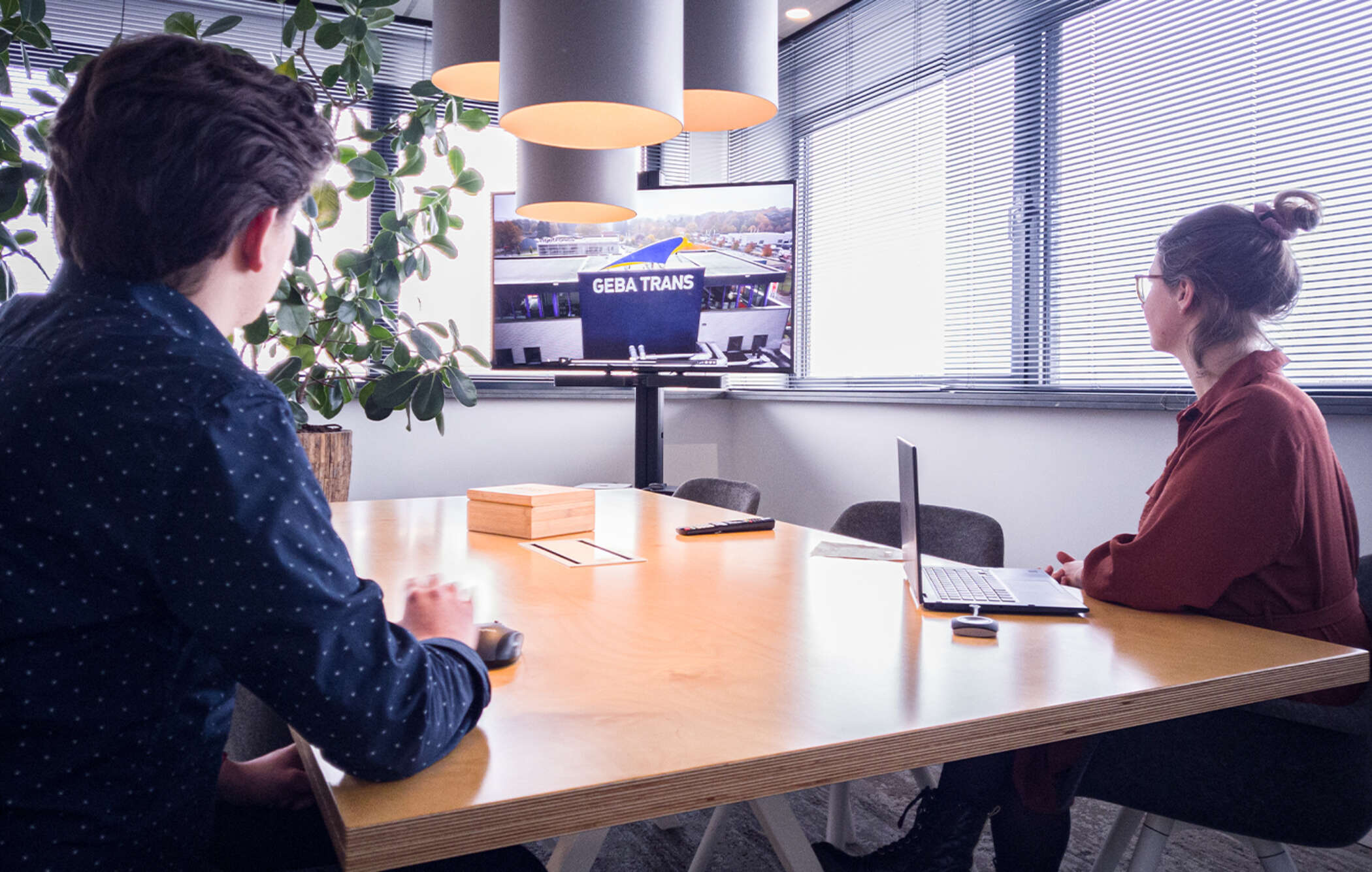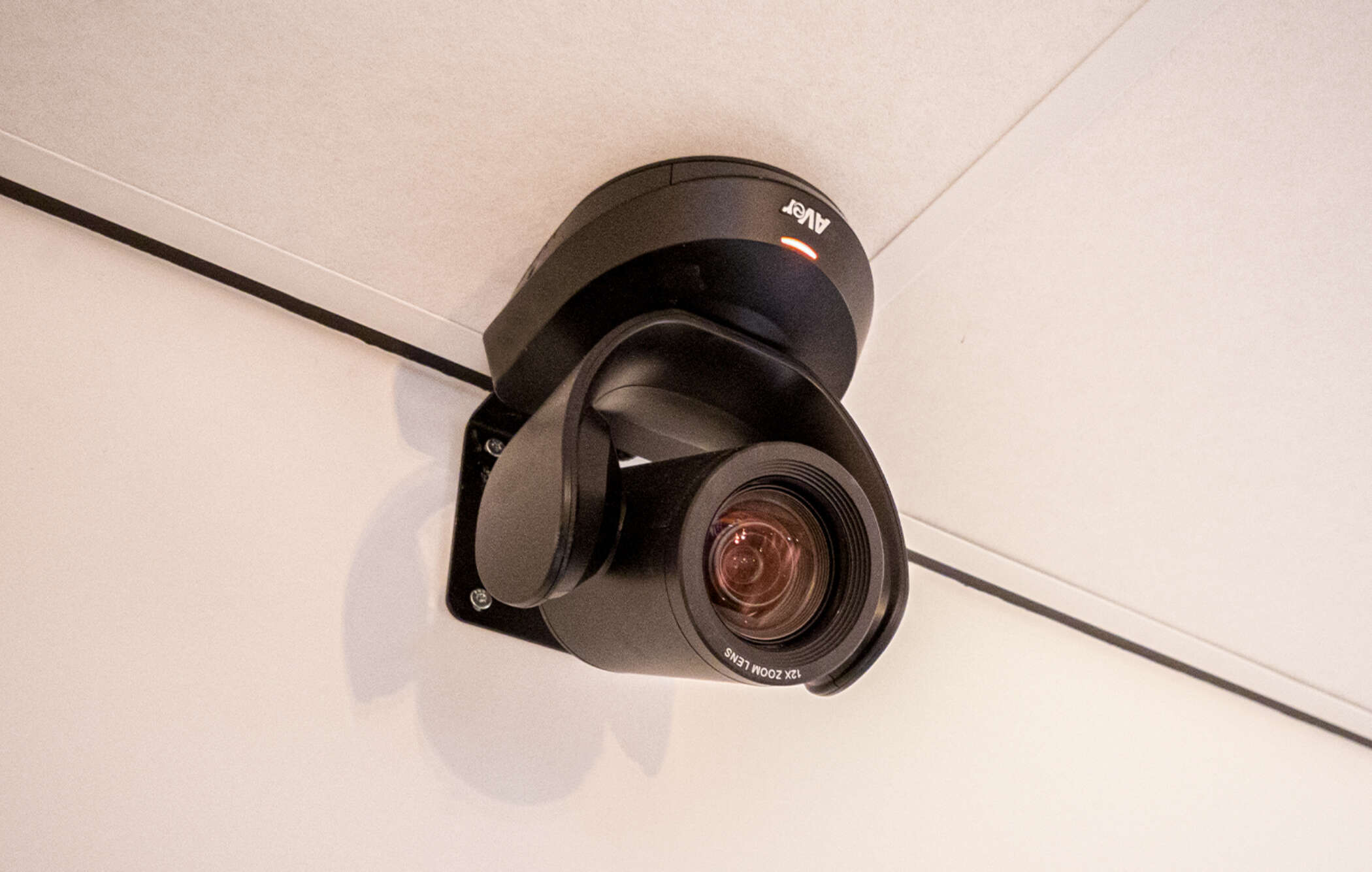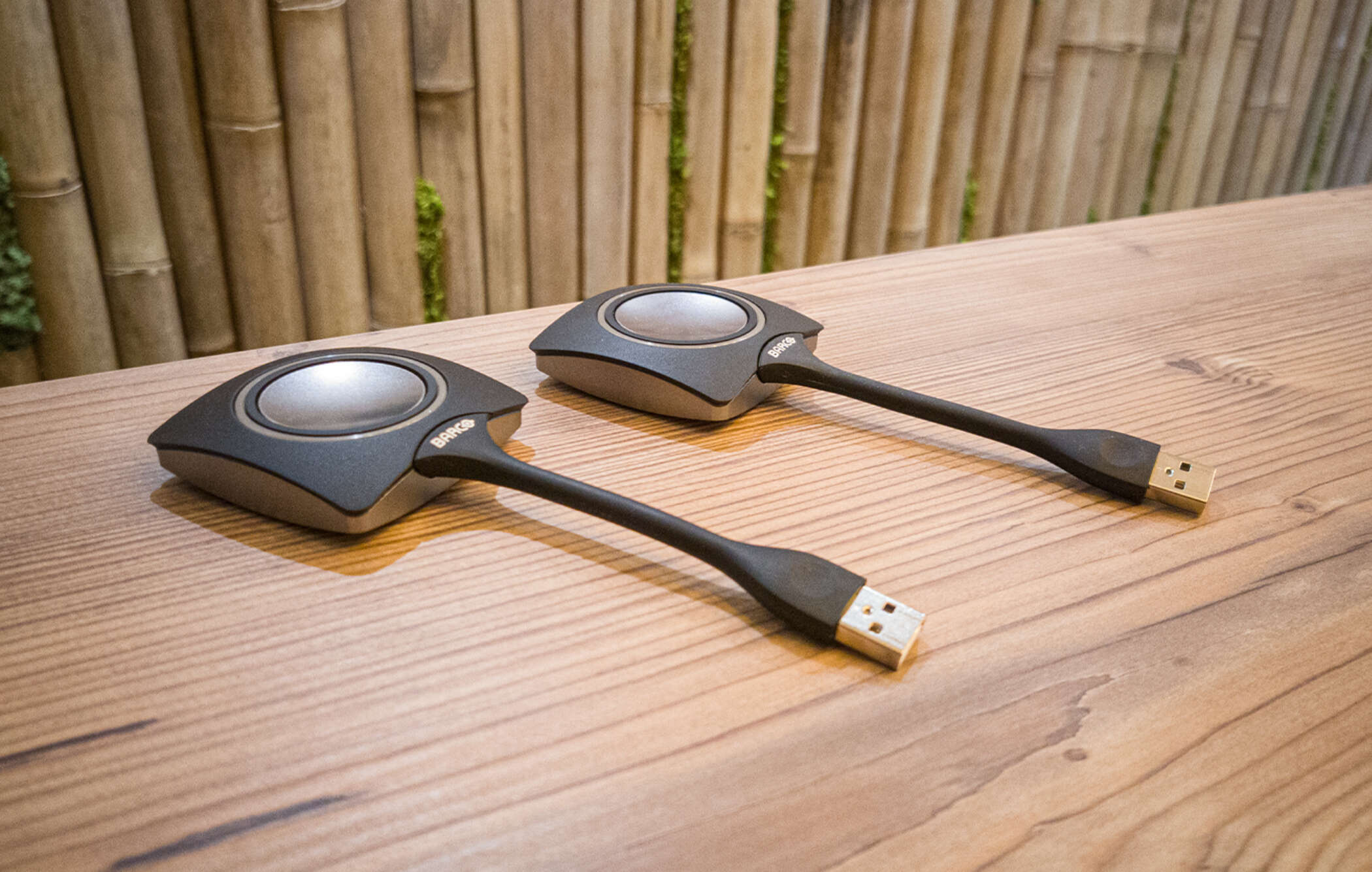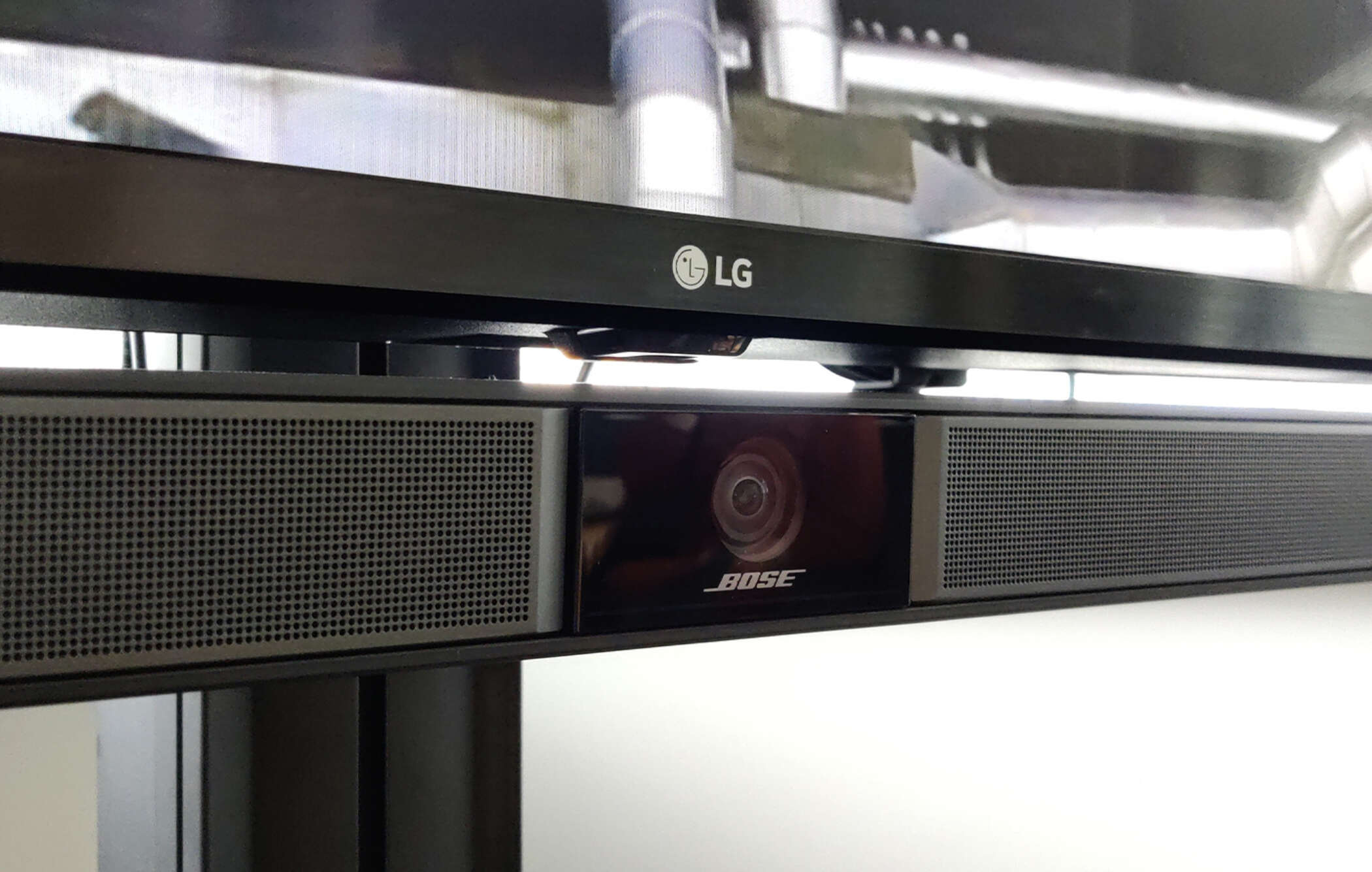 Laser projection company restaurant
In the company restaurant the opportunity has been created to give presentations to large groups by installing a laser projector and an electrically operated projection screen. The projector's high-grade resolution along with an HD projection screen, ensures perfect quality when showing presentations and videos.
A Clickshare system provides the opportunity for wireless communication using a projector, allowing presentations to run as smoothly as possible. Integrated loudspeakers and a subwoofer have been fitted for good sound reproduction.
Dashboard display
An additional nine 55" monitors have been installed on ceiling brackets throughout the building; these screens are connected to a mini-PC. This allows GEBA Trans to show its own content on the screens.
Aesthetic aspect
Thought hasn't only been given to the practical and technical aspects, but to the aesthetic elements too. For example, the ceiling brackets have been sprayed in the correct RAL color and the projector in the company restaurant has been wrapped in an appropriate RAL color. This makes everything integrate beautifully into the existing interior.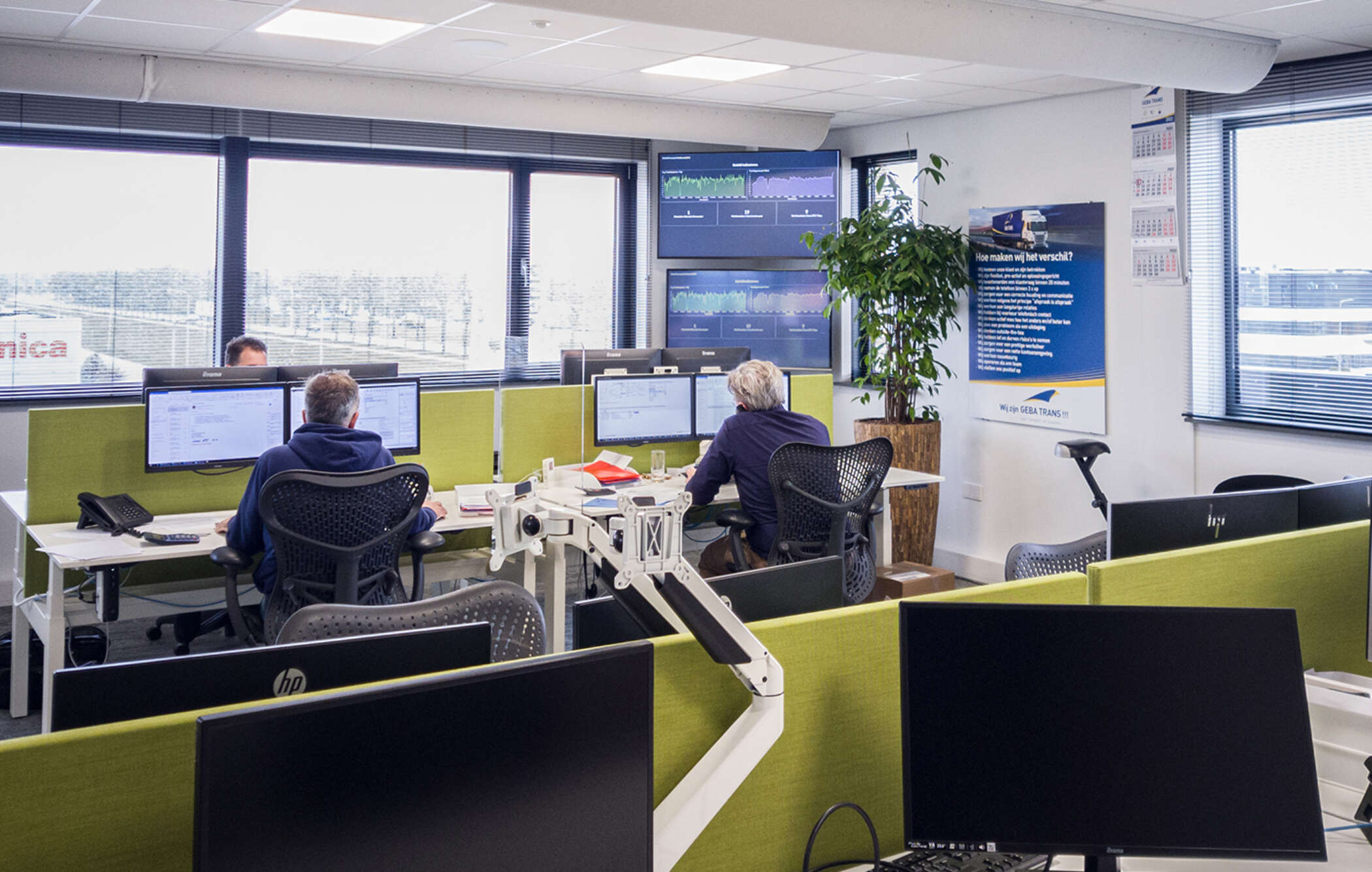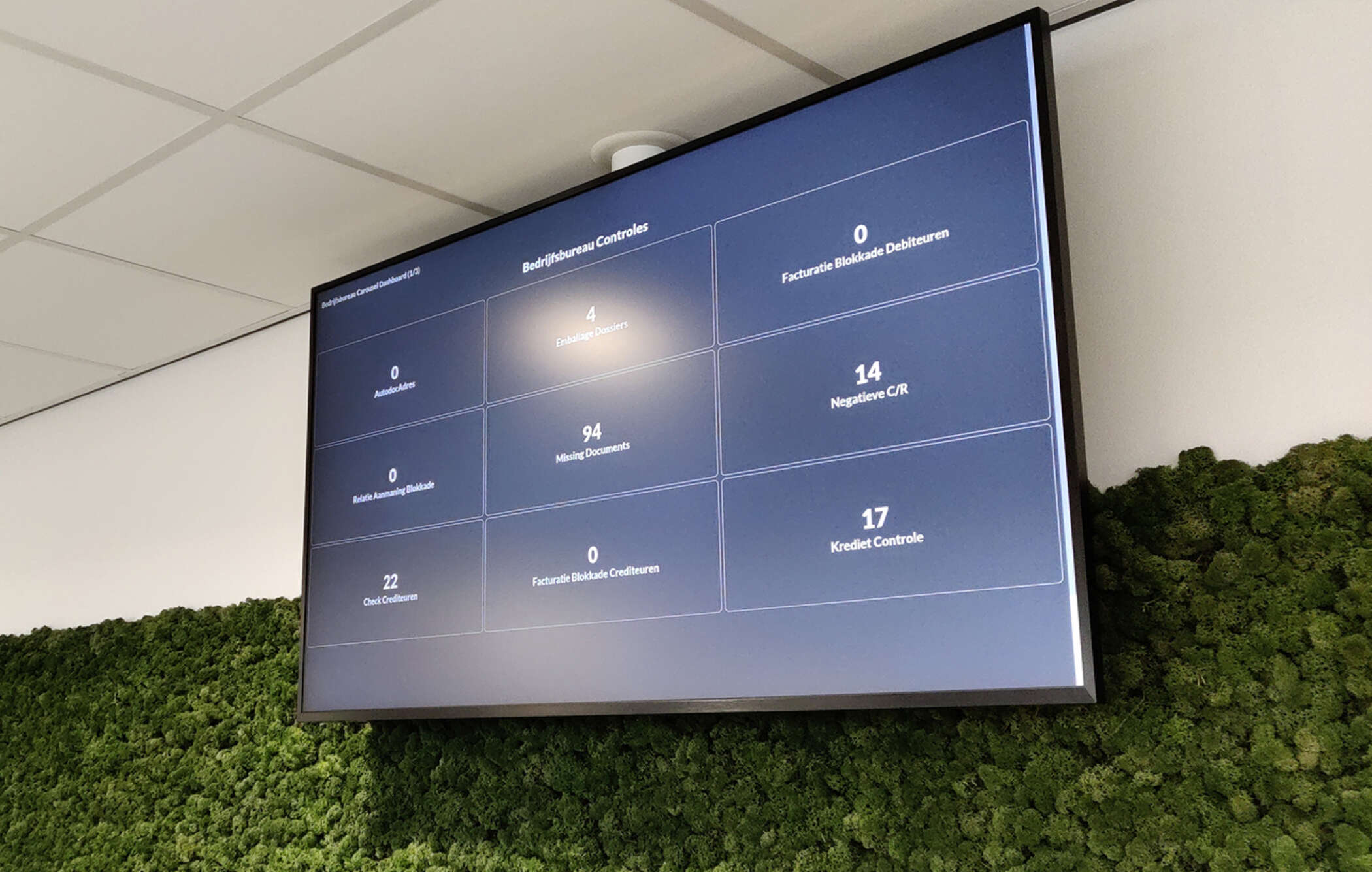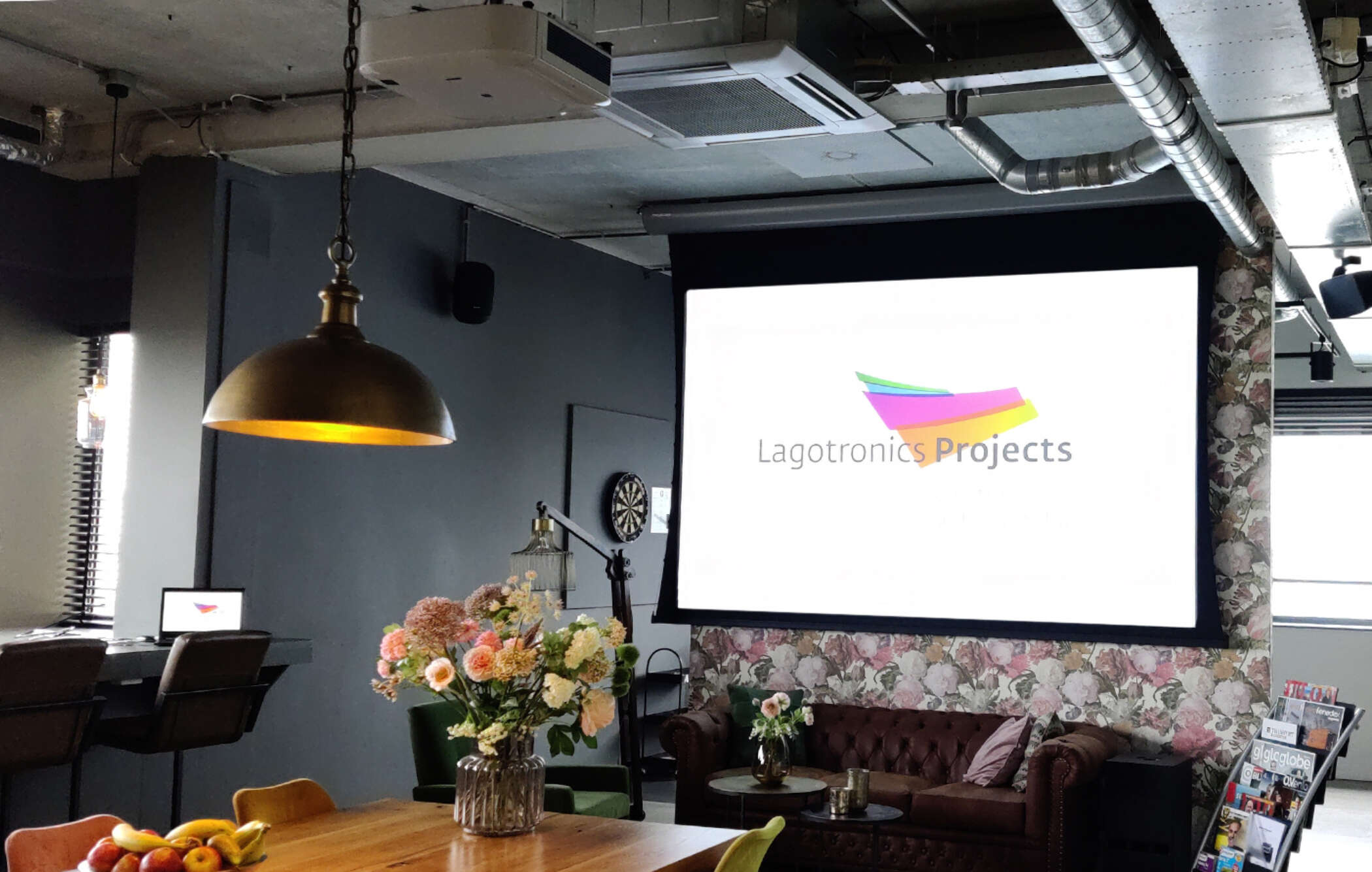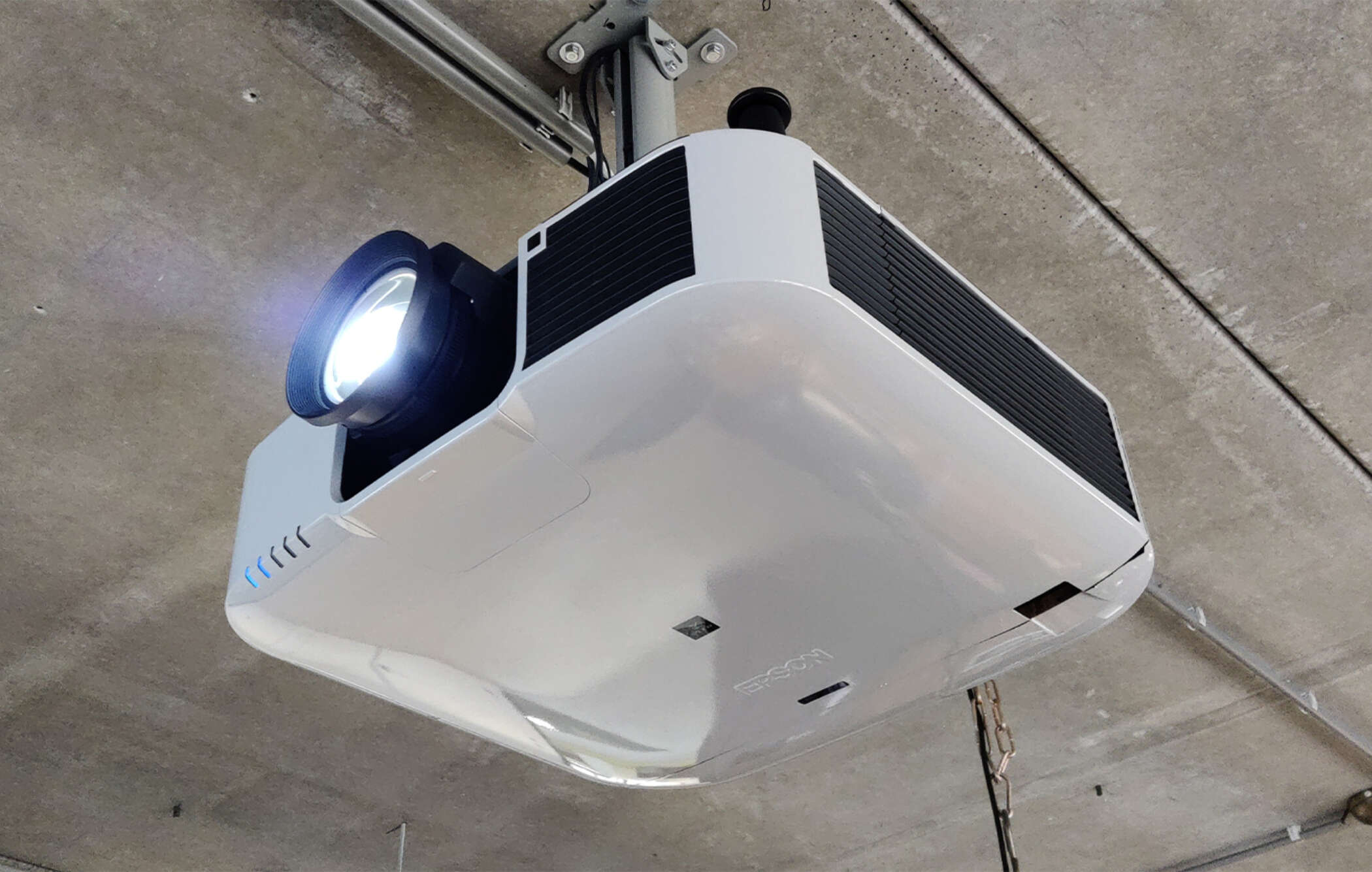 Meet us at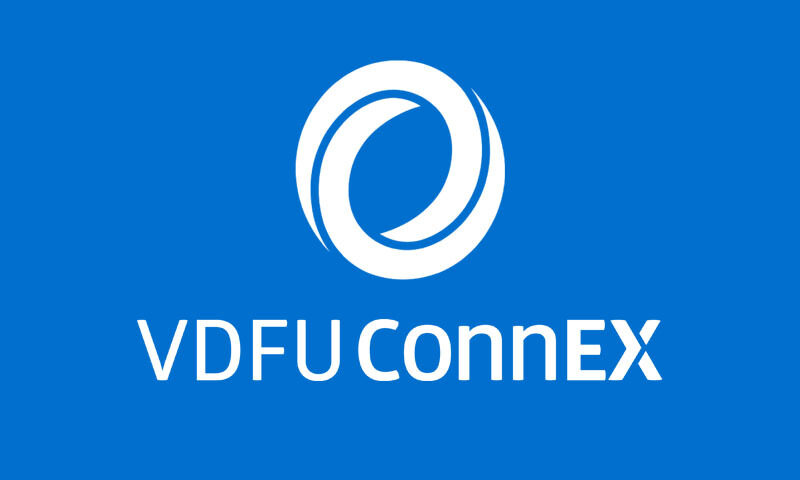 VDFU Connex, booth #41
February 20-21 2024
Mercure Hotel MOA
Berlin, Germany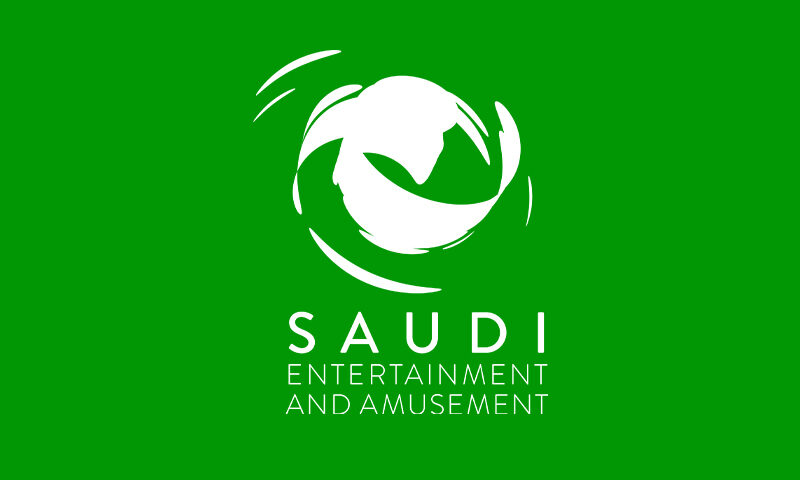 SEA Expo, booth #2C229
May 07-09 2024
Riyadh Front Exhibition & Conference Center
Riyadh, Saudi Arabia