Silke Holzner, managing director at Bayern-Park: "We are so proud of having the world premiere of this unique, rotating interactive darkride experience, in a farm-tastic themed environment! The first reactions and findings of both visitors and park operators are overwhelming…"
Farm Fair GameChanger

The ride is completely designed in a crazy farm theme, and offers huge capacity of guests in a relatively small area. Visitors step into a vehicle on a platform that rotates like a revolver. And after every turn, they get to play amazing games at the Farm Fair. Bayern Park renamed the ride to the typical Bayerische 'Stadlgaudi 4D'!
Meet the Stars of the Show
The stars of the show are the three friends Horse, Cat and Rooster. Horse is a little bit afraid and a little crazy. He always wears an altmodic dungarees jeans. Cat is a very serious hero-lady, always wearing her cowboy-hat and shawl. Rooster is a crazy sportsman, dressed in a cool farmer shirt, ready for action. When they're together, they always think of the most craziest plans!

Funny farm experience from A to Z
Even before starting the ride, visitors already get curious in the queuline. It seems like three farm friends are secretly discussing their nefarious plans to organize a big Farm Fair… However, they can't do this without the help of the other farm animals. They decide to ask visitors to wake up all the animals. Let the Farm Fair begin!
With carrot cannons installed on the vehicles, visitors play amazing 3D video games. And after every turn, there's another new crazy farm scene. At the end there's a big score monitor, so visitors can compare their final score to fellow players immediately! Trust us: they want to try again. Just to improve their scores and beat their friends!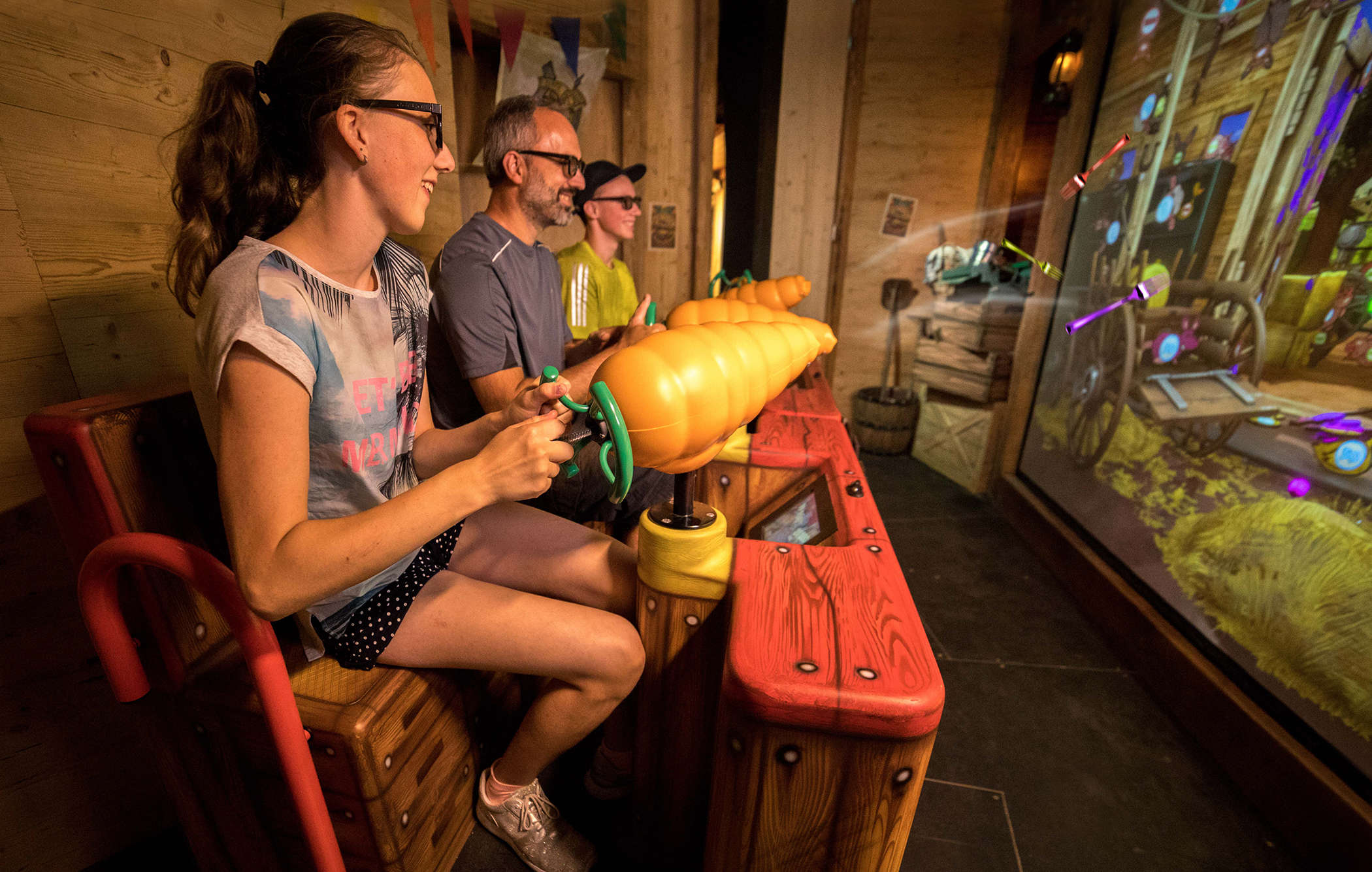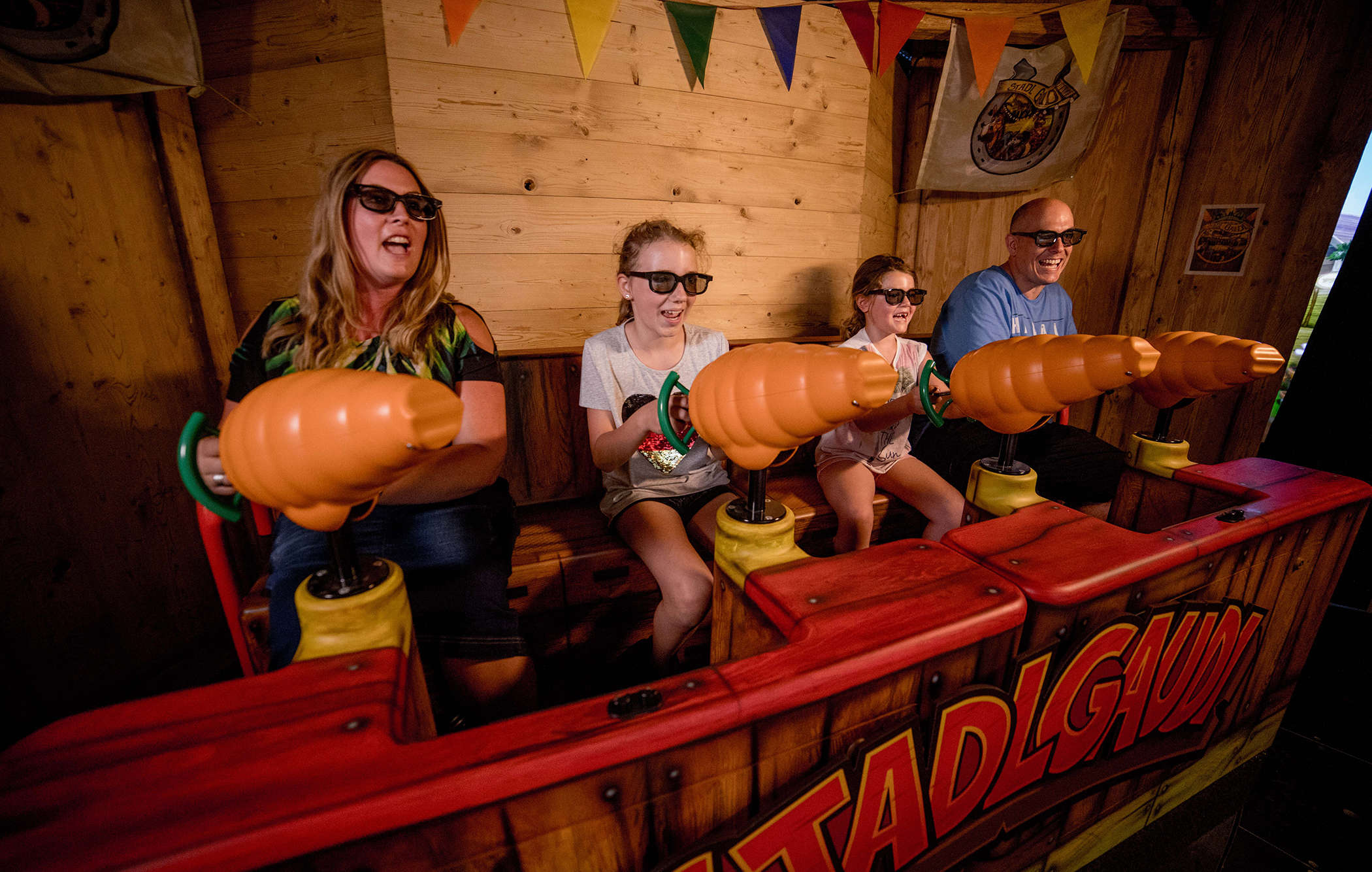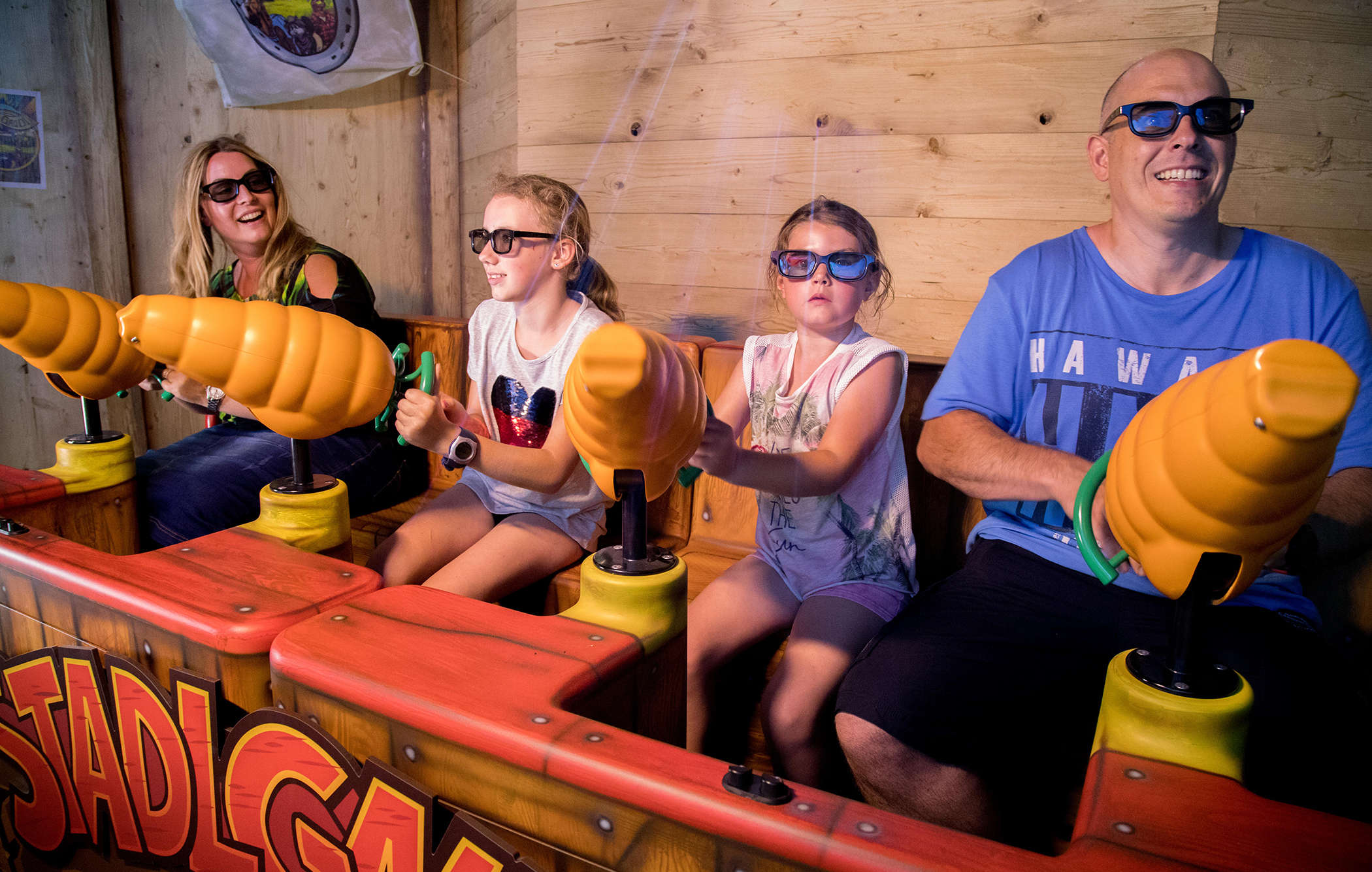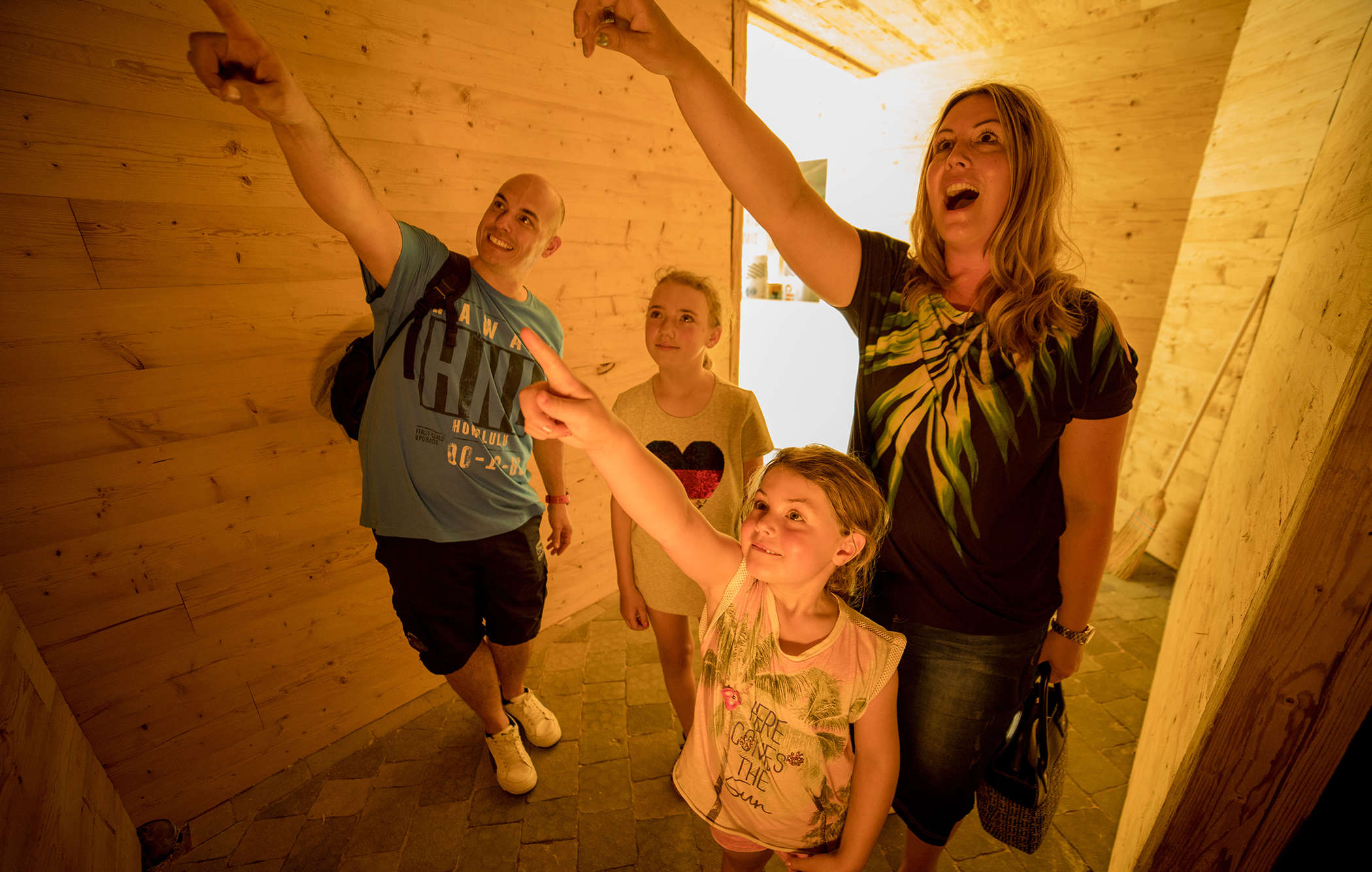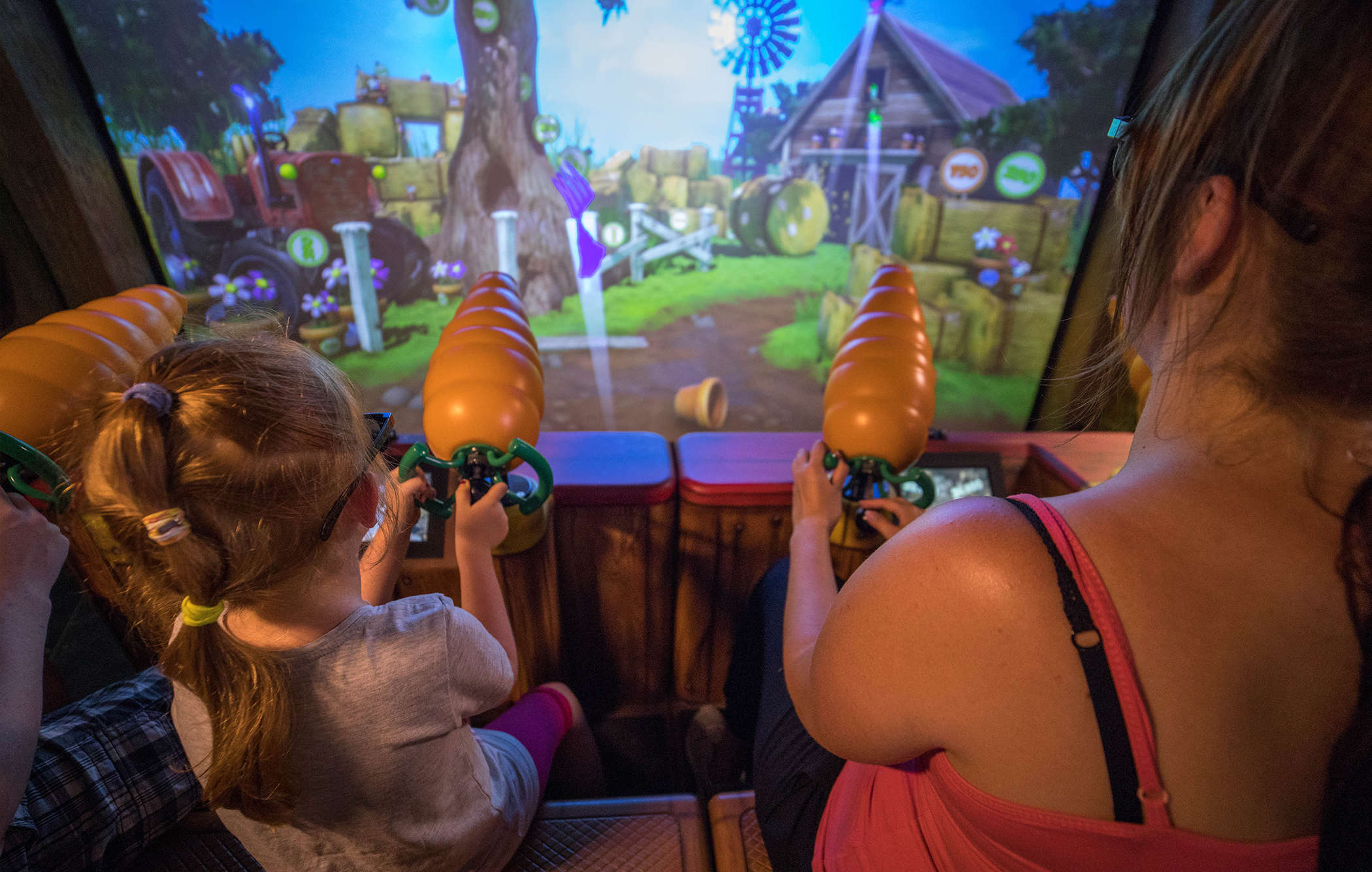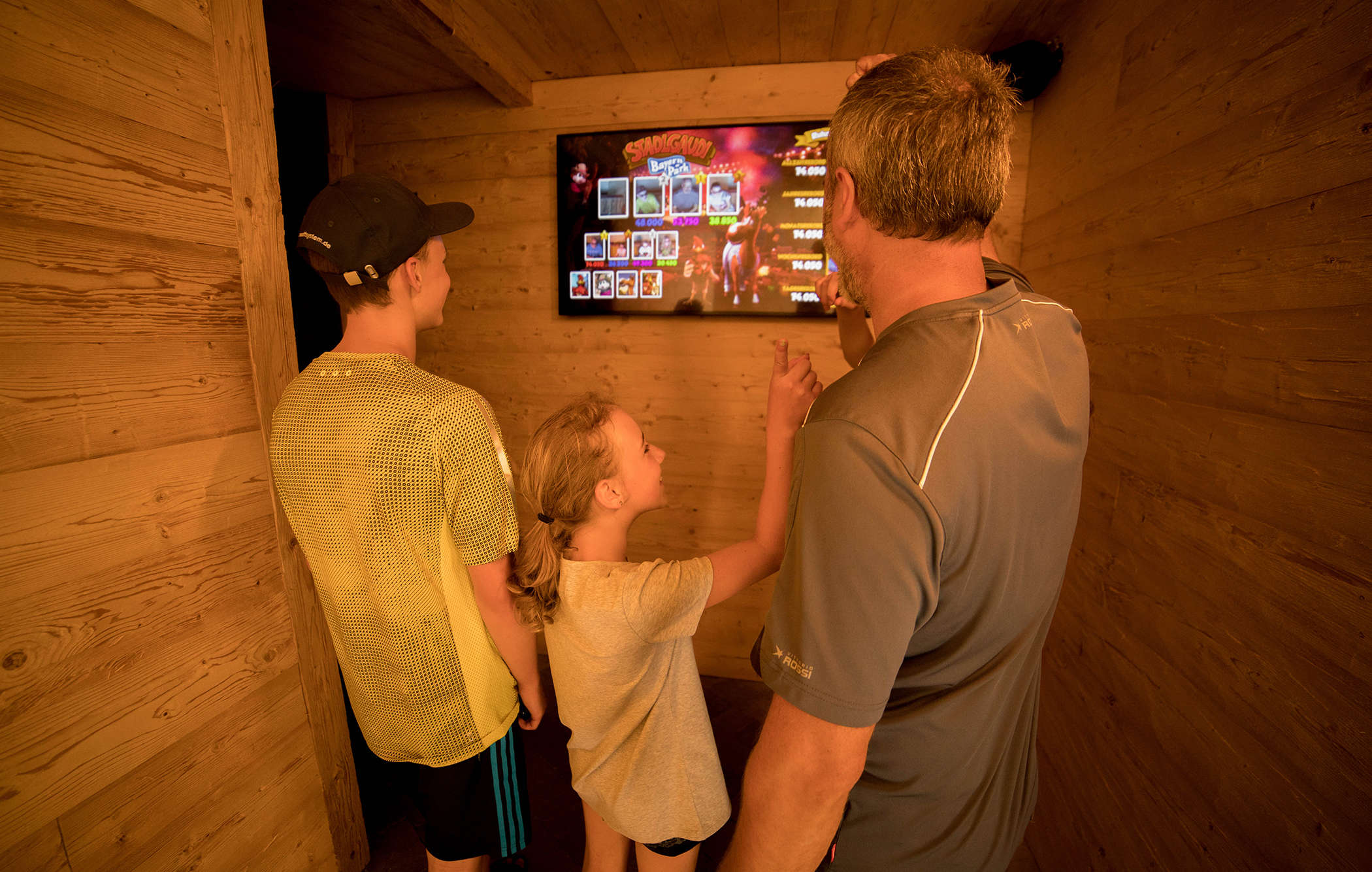 The ride package
We've delivered Stadlgaudi 4D from scratch to installation, including ride design, rotating platform with (decorated) seats, interactive technology and devices, game development, audio and video equipment, lighting, Show Control, decoration, theming, and installation.
The high-end technology only has one goal: to offer visitors and park operators a first-class experience! Reactions from other theme parks have shown that the Lago-technology has almost no downtime and all equipment is very maintenance friendly. In short: there's no better and more reliable system! The experience for visitors is truly impressive, due to the very accurate interactive shooting game, with real-time gameplay.
Farm Fair: the Game
The real-time video game is based on full HD quality graphics. Targets appearing in the game show the number of points. When a target has been hit, it will give a visible effect to the player in real time. This is the art of interactivity, that gives players the feeling of a real game in which they actually interact and change the gameplay! And in addition, they are awarded with points for every hit.
More options
The GameChanger can be extended with several options. For example by adding physical targets in stunning scenery and decoration, great animatronics, awesome special effects (like wind or water), score monitors in the seats, custom-made games and motion-based seats. In short: there are endless possibilities. It's up to you!
Mark Beumers, CEO Lagotronics Projects: "We are so proud of our very own game-changing and unique darkride! Visitors get a true, rotating darkride experience, which is fun for the whole family! Another advantage is the relatively small investment if you compare it to a traditional darkride. Both existing as interested clients say the huge capacity of guests in a relatively small area is the biggest advantage. We deliver the whole ride package from design to installation, and guarantee maintenance friendly, world class equipment and unprecedented technology."