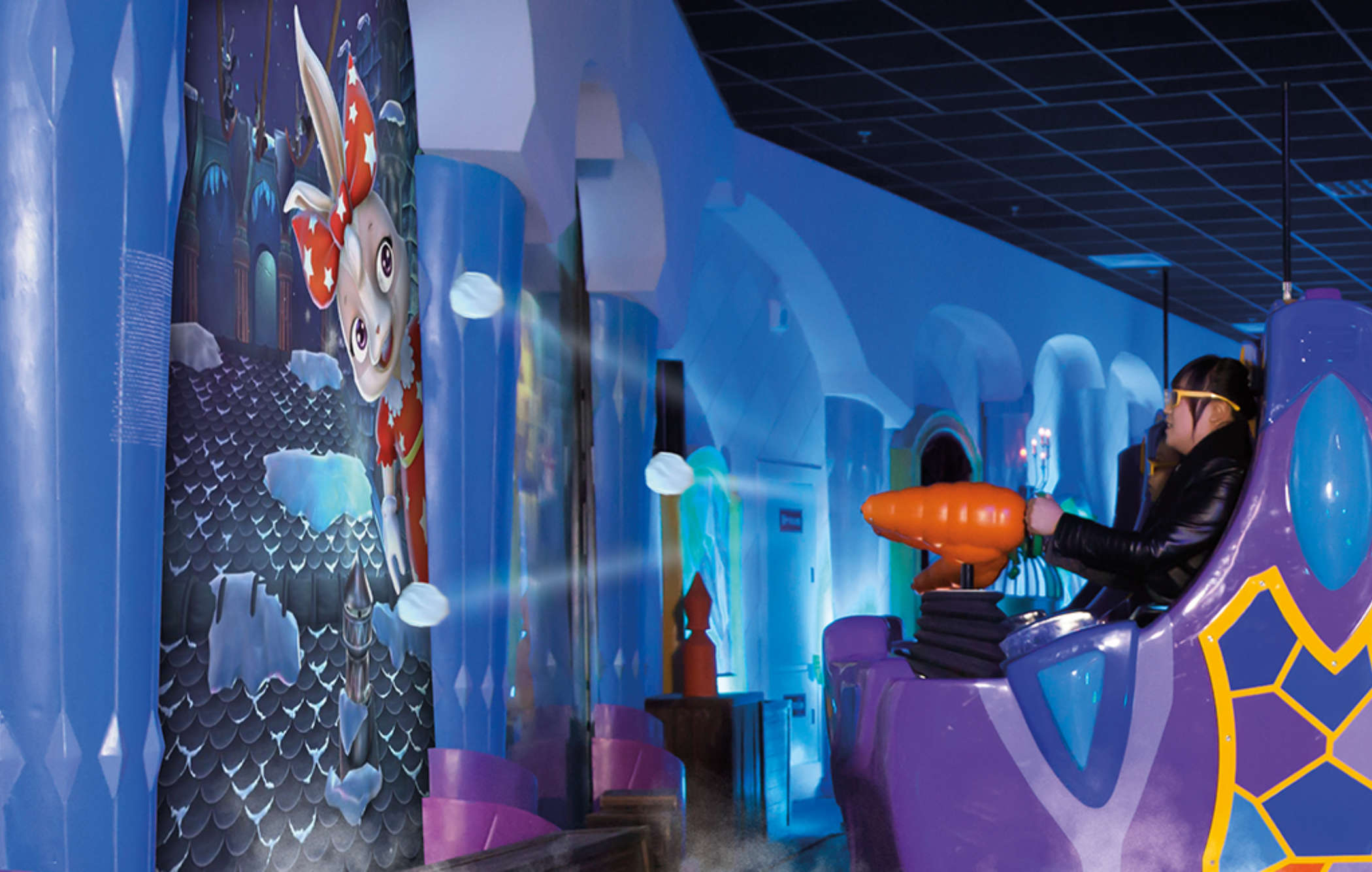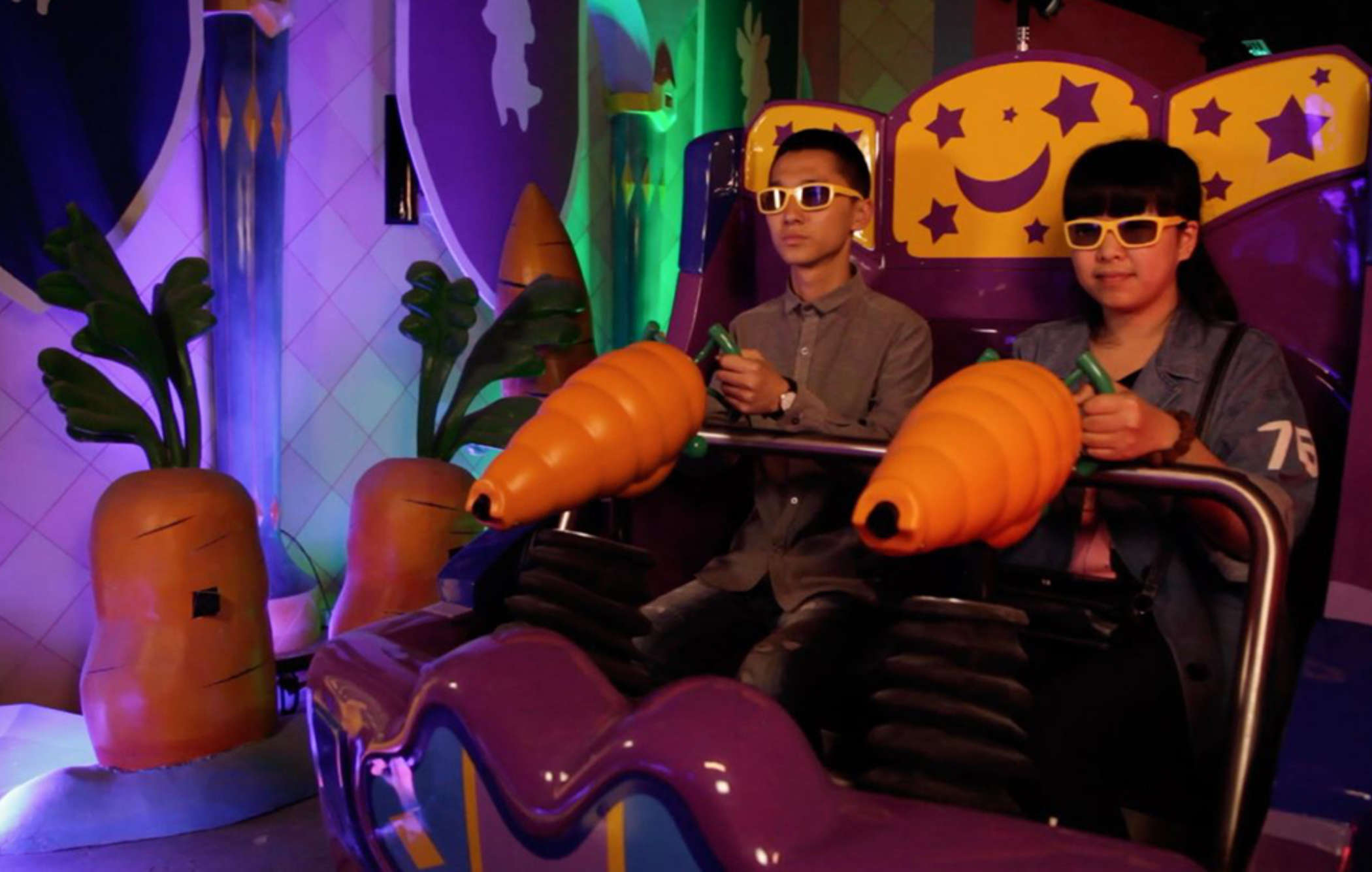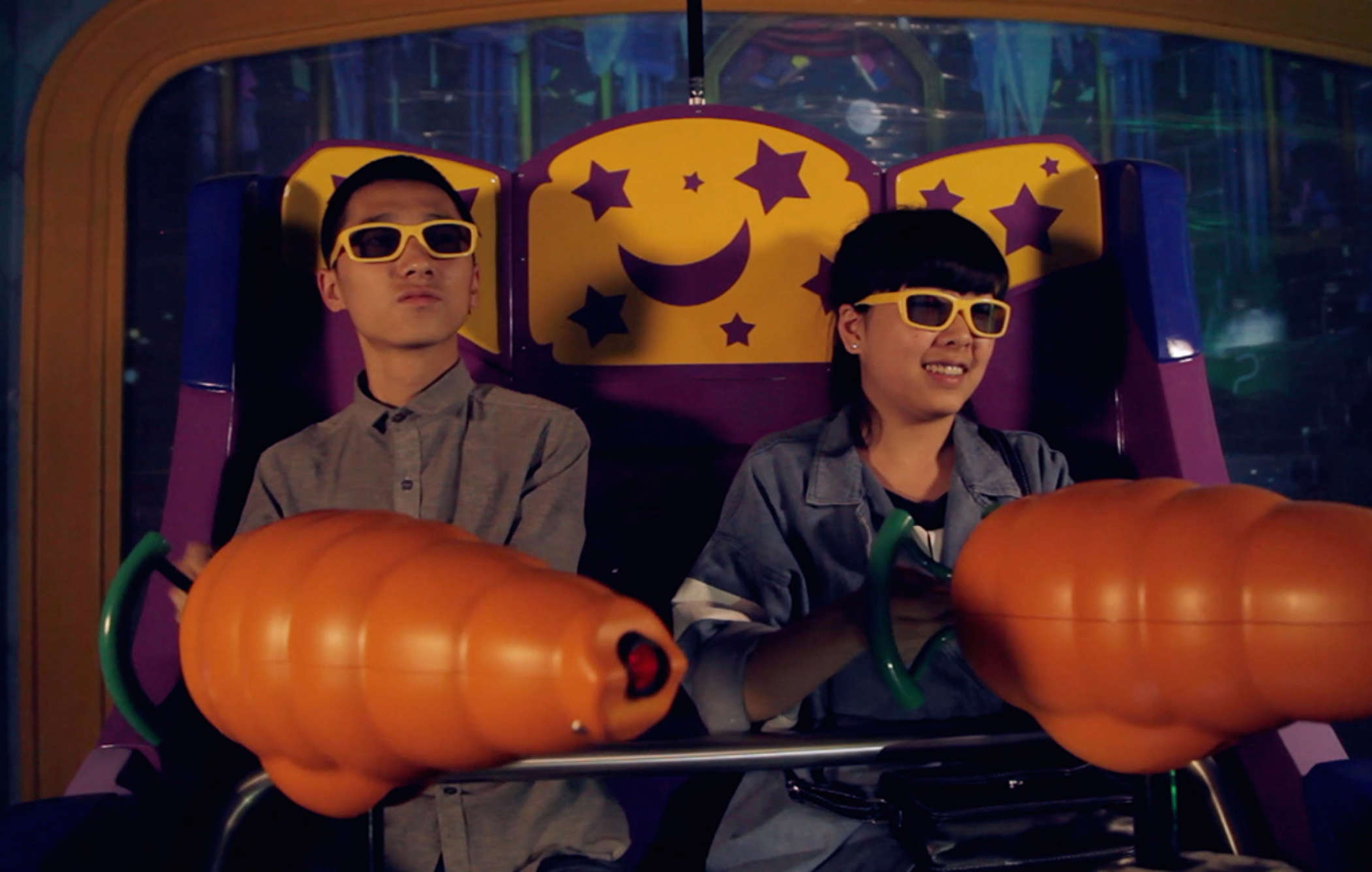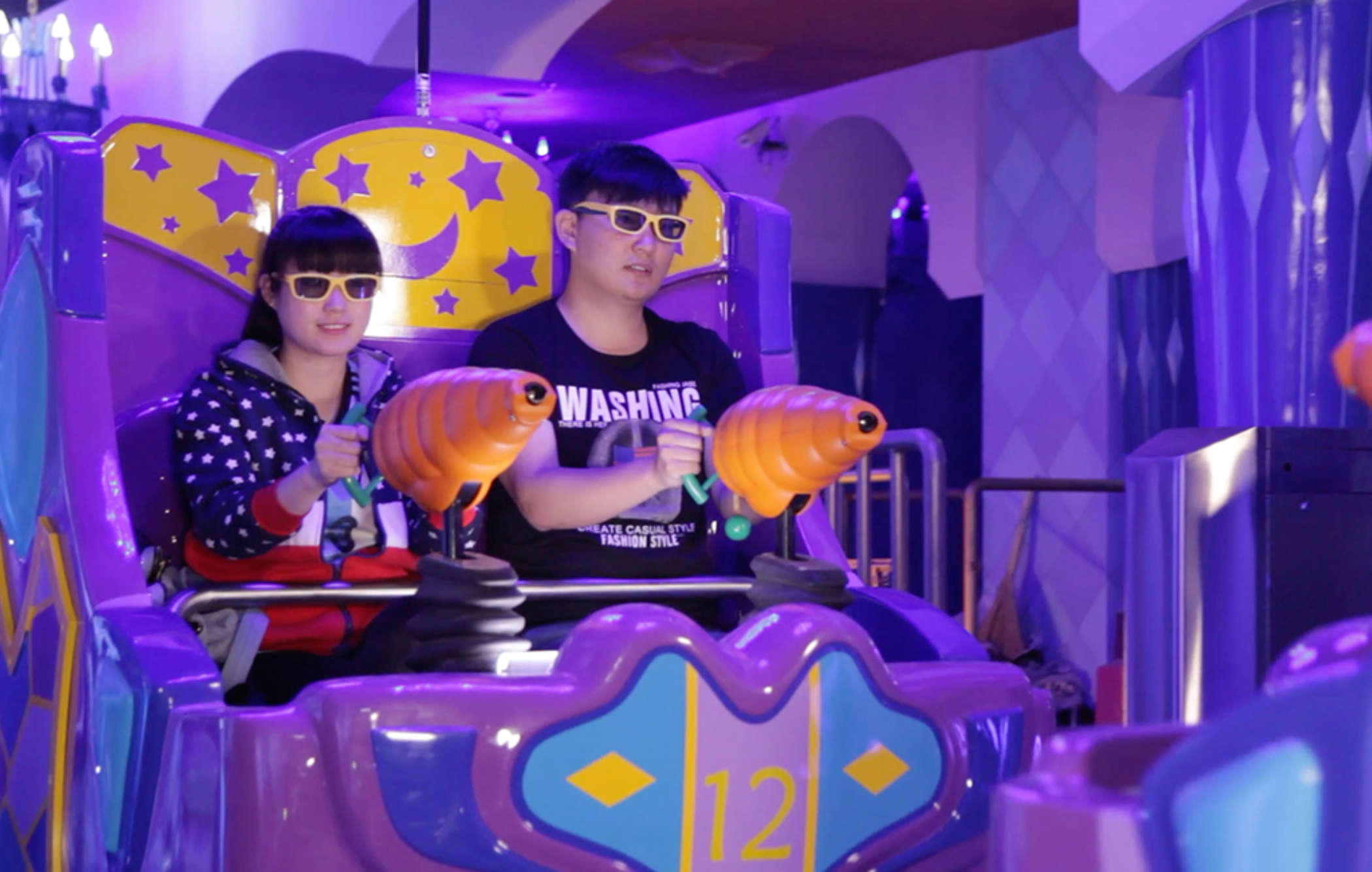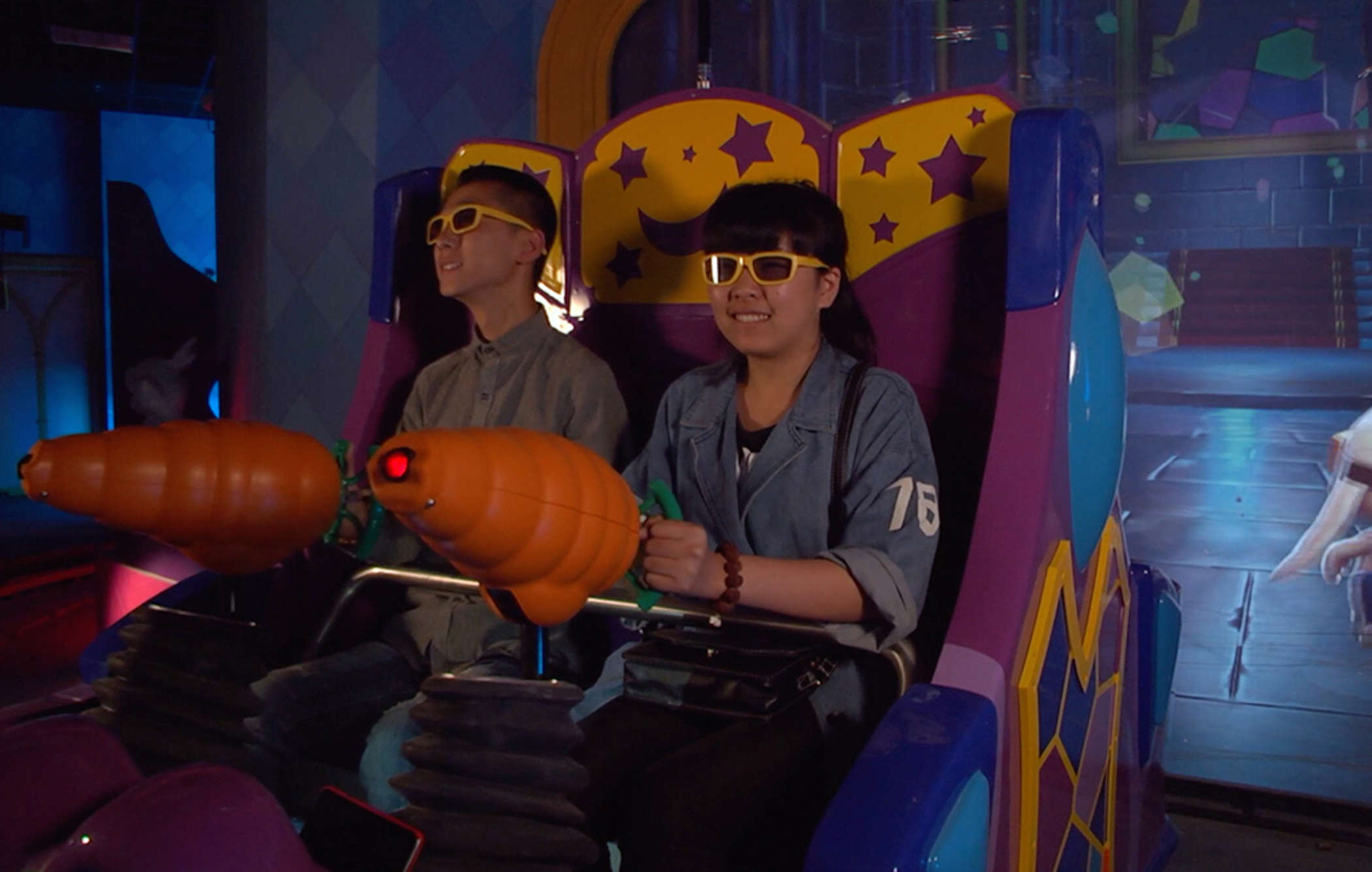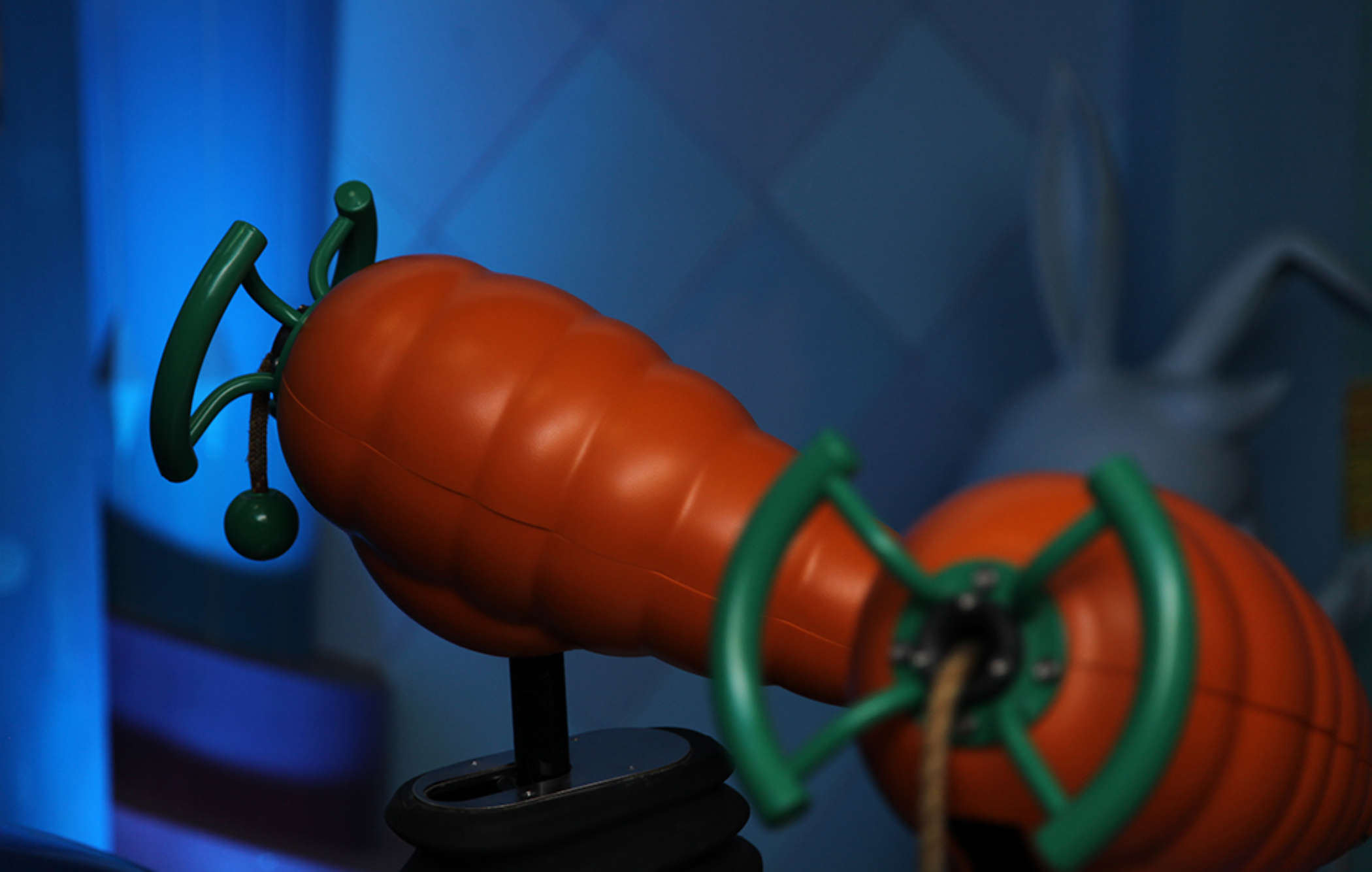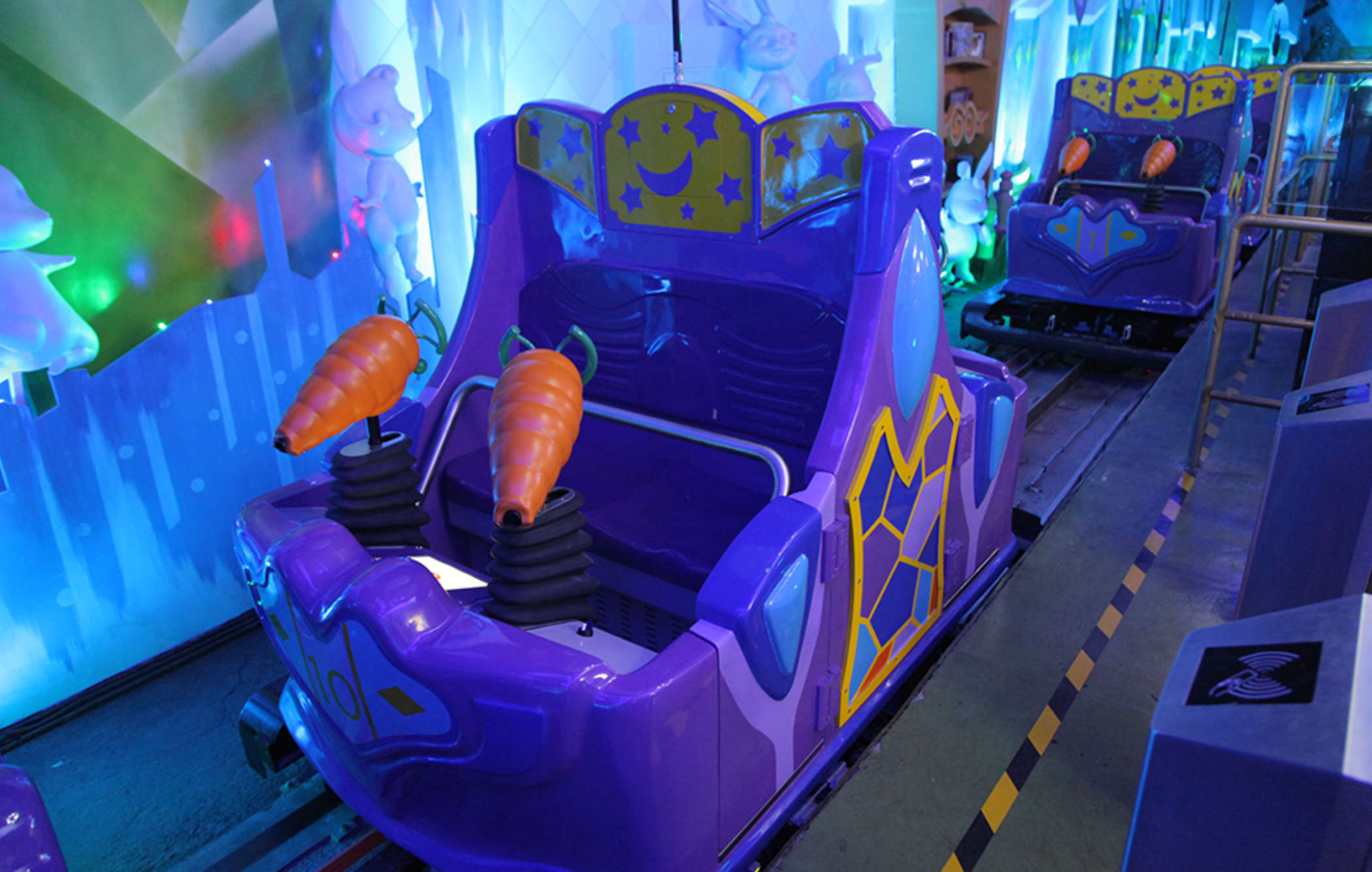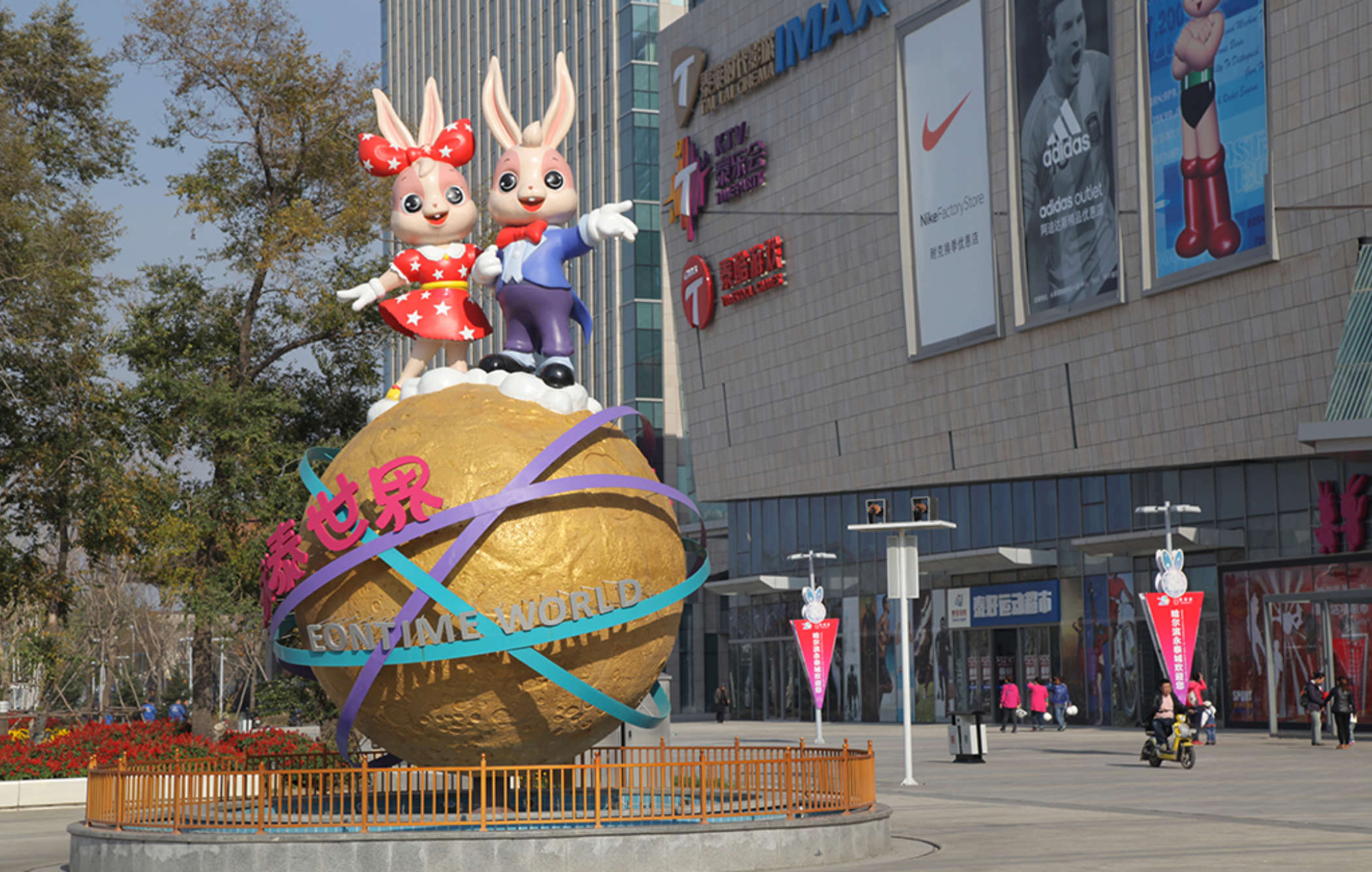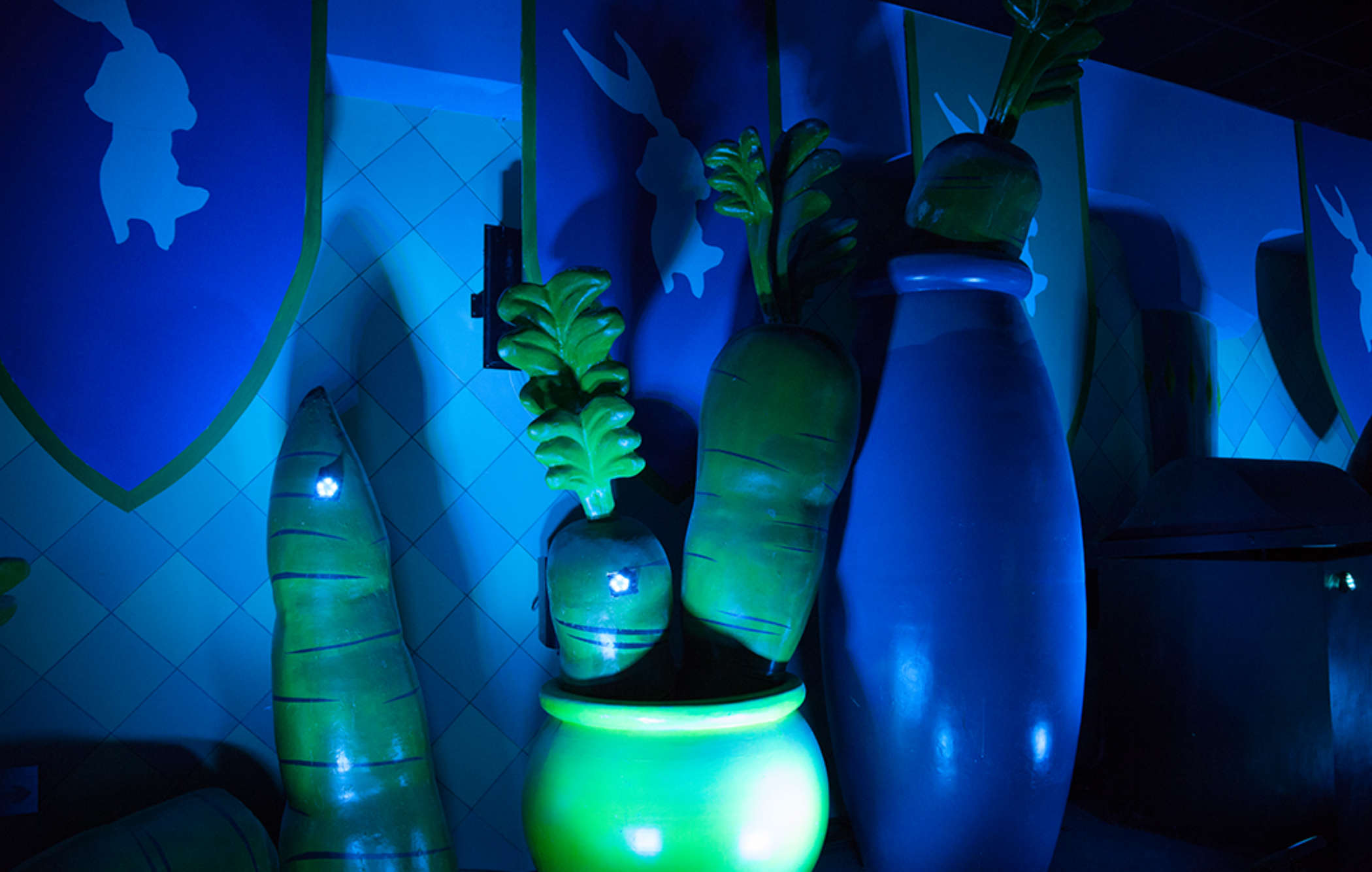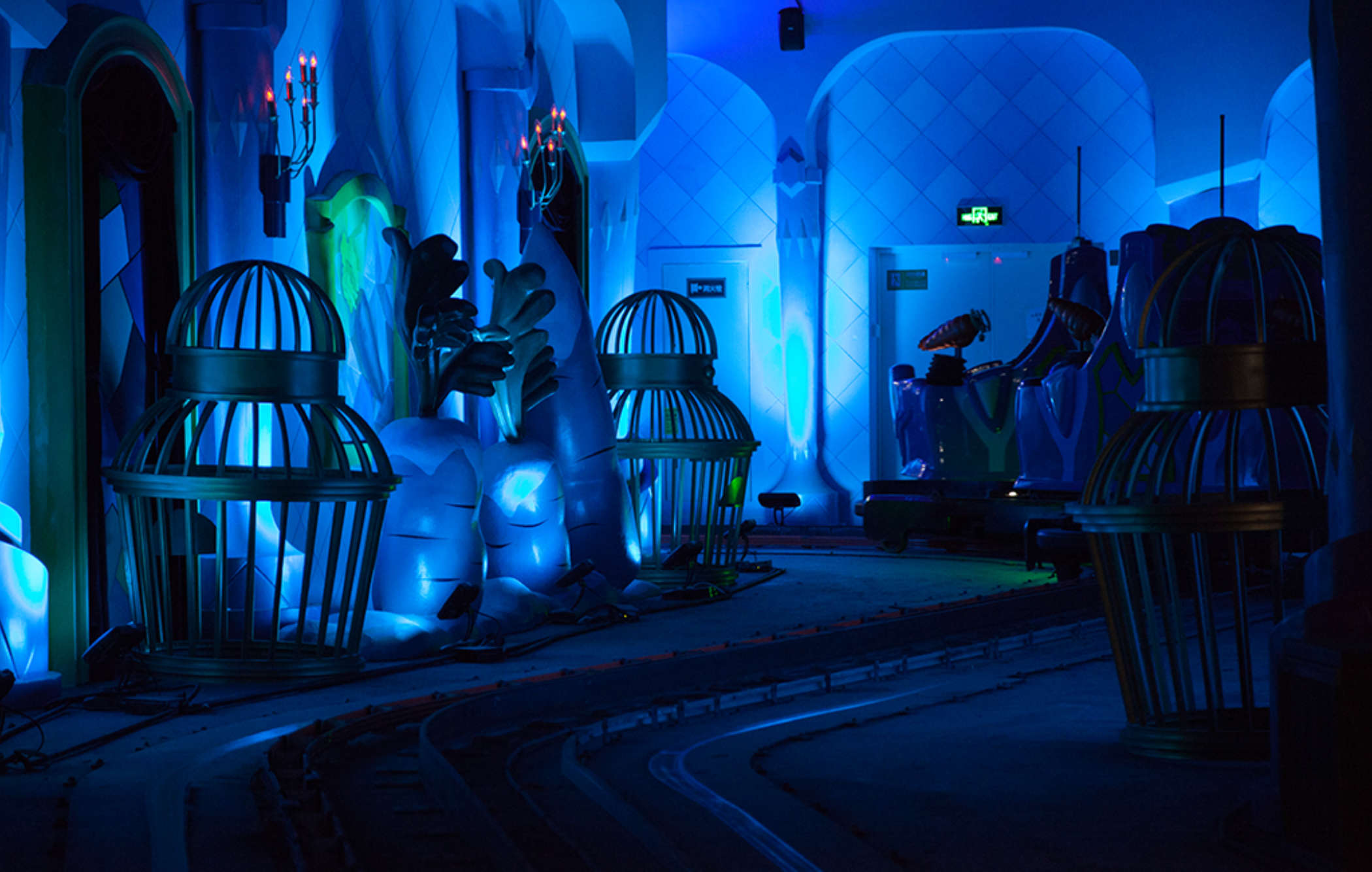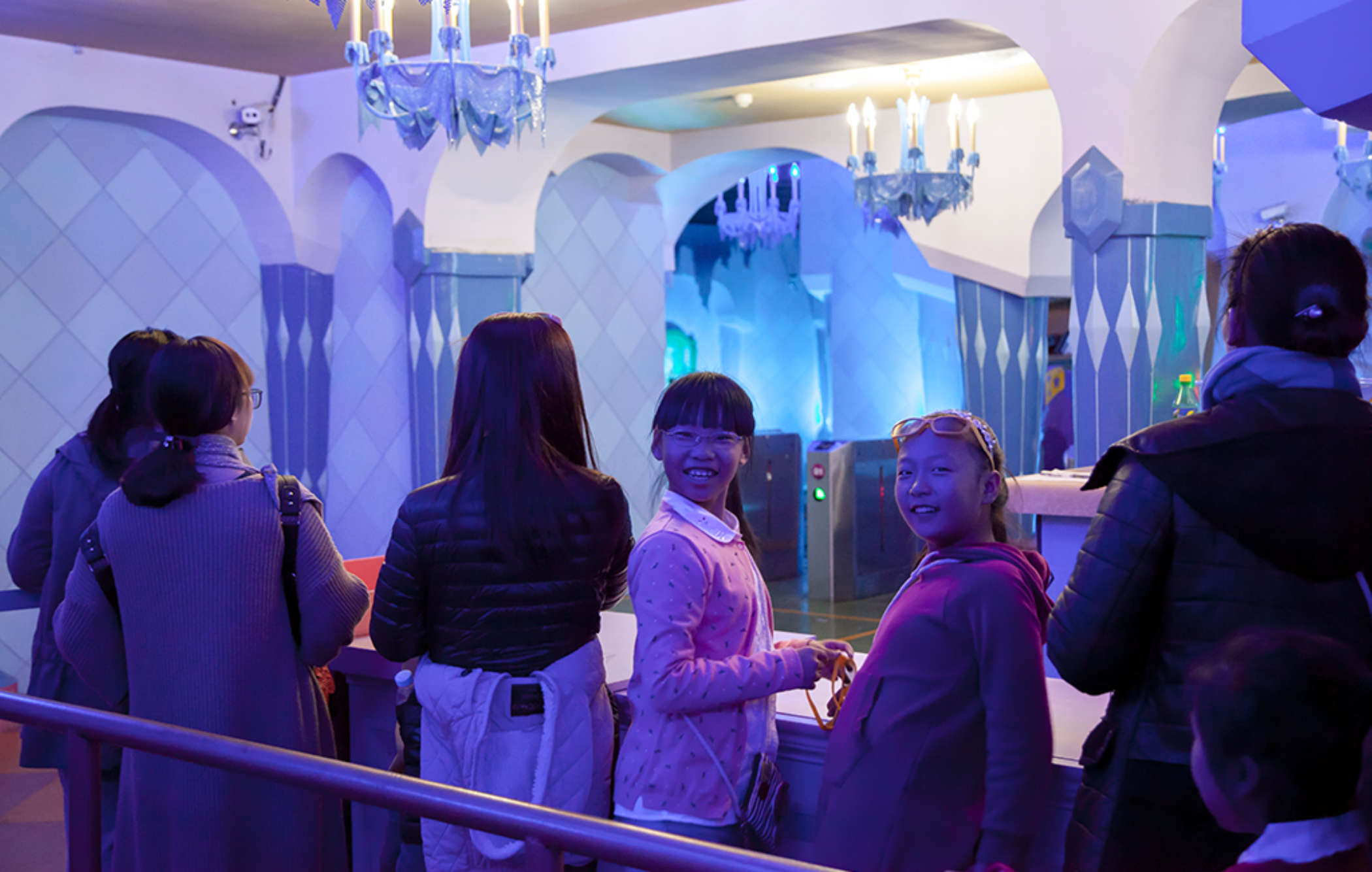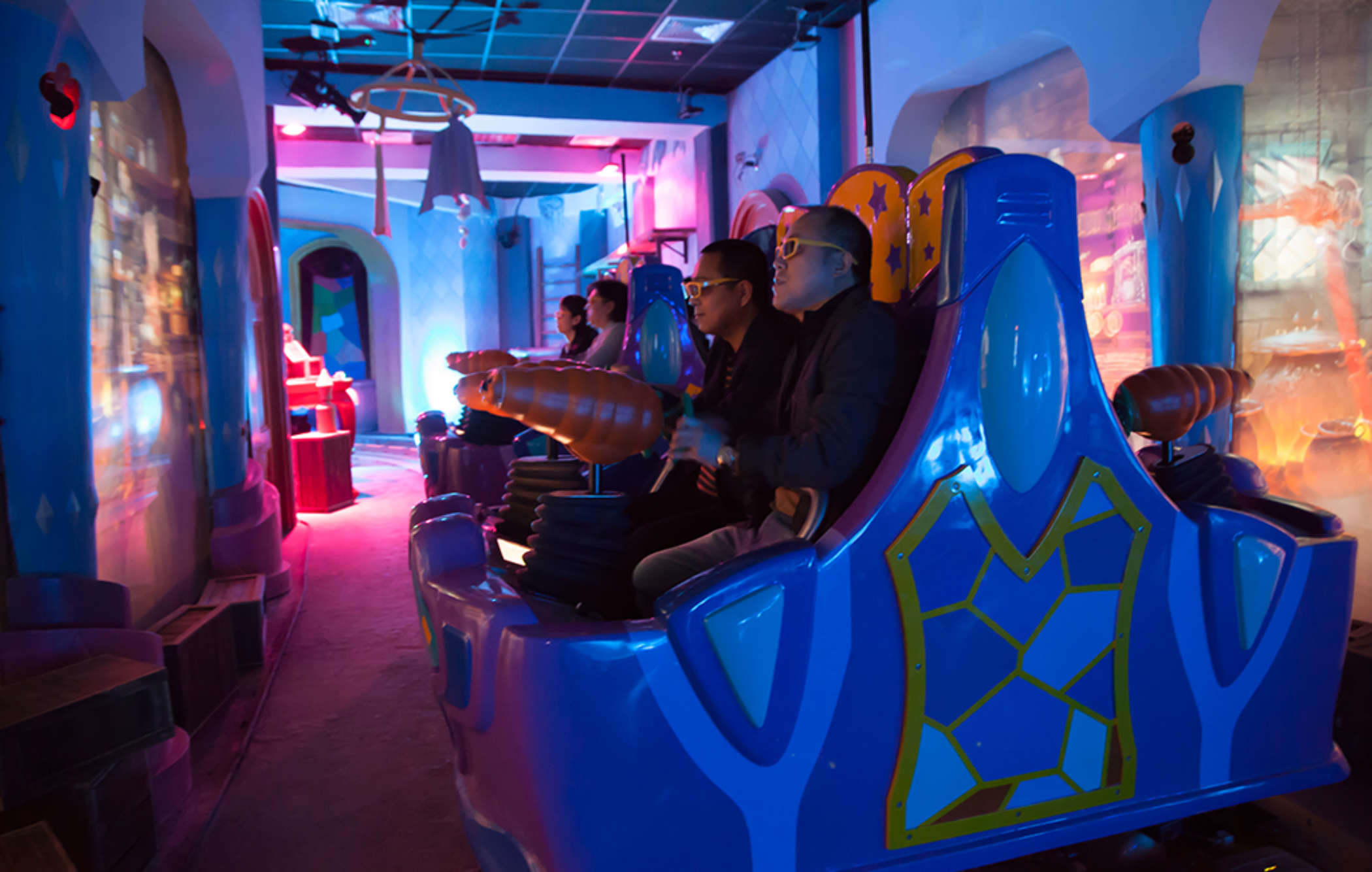 Moon Bunny Rescue - The Ride
Moon Bunny Rescue is an interactive attraction guaranteed to delight. The Moon Bunnies are trapped in the castle of the evil cat Icys – will you be able to free them all?
This ride features no less than 64 shooters installed in its eight trains. Each train has two vehicles to seat four people. A unique combination of interactive 3D video displays, animatronics, separate targets and matching décor to add depth brings the game to life and creates a truly special experience. Visitors are also treated to a range of special effects including sound, light and animatronics. During the ride, your personal score is displayed on the monitor in your vehicle. Will you beat your opponents?
All technology incorporated in this attraction is reliable and easily maintained.
Moon Bunny Rescue - The Game
The Moon Bunny Rescue game was developed in its entirety by Lagotronics Projects. 3D visual elements were created using an unprecedented number of polygons, huge texture sizes for incredible detail, and multiple layers of shades to ensure authenticity in the lighting and atmosphere and their interaction with other objects. This creates a modern, yet cartoon-style look that responds to the scene's realistic lighting and shadows.
Character and environment design began with 2D sketches and illustrations that represented the story and visual aspect as closely as possible. Our customer was closely involved during this important process. Eventually, several innovative virtual reality prototypes were made to provide a realistic representation of the ride, meticulously constructed to provide our client with exceptional results.
After the prototypes came the design of the first scene, which served as a basis for all further scenes. All visual and interactive aspects were brought together during this phase. Following the customer's approval, we produced the remaining scenes with the same focus on quality. The result is Moon Bunny Rescue, a hilarious, epic 3D game!
Play a leading role in the game with the comical Moon Bunnies, who are imprisoned in the castle of the dangerous cat, Icys. Visitors are challenged to set the Moon Bunnies free and defeat Icys. They do this by feeding the Moon Bunnies as many carrots as they can and throwing snowballs and ice crystals at Icys and the cages holding the Moon Bunnies. Will you get the highest score? Watch a sneak preview of the game here!
Quality and accuracy guarantee a unique game experience
Visitors to this ride are in for a great game and an amazing experience. Thanks to the unprecedented accuracy of the Interactive Ride Technology, the carrots, snowballs and ice crystals appear to actually fly out of the shooter. And thanks to the high-quality game content, players will feel like they are actually inside the game world, fighting to rescue the Moon Bunnies. In short: Moon Bunny Rescue is another fantastic custom project we are immensely proud of!