Emmen Ondernul
Various activities are on offer in Emmen throughout the winter, under the name Ondernul, to make the dark winter months inspirational, educational and above all enjoyable! The activities all relate to nature and the history of Emmen. The Magical City Walk, organized by Tourist Info Emmen, is just one of those activities.
The story behind the Magical City Walk is about an as yet undiscovered treasure left behind by the Ice Age 100,000 years ago. The large boulders are the best-known treasures in the Drenthe region, but the Ice Age also produced a magical tree. Using the branches of this magical tree, spells can be cast on all sorts of things in Emmen's city center! There are points in various shop windows and in the city's squares where the magic of the branches can be used. A route takes visitors past the different interactive points, to delight everyone during a pleasant stroll through the city.
Interactive Route
No fewer than 50 magical points have been created throughout the city. Lagotronics Projects was asked to develop special targets (sensors) which could be placed in shop windows or outdoors next to objects in the city. Visitors use their magic branches to activate these targets. This turns on a switch resulting in a whole variety of effects. For example, lighting, sound effects, moving scenery or even TV screens and video projections.
This enables visitors to use their magic branches to bring the various shop windows and objects to life in a fun and interactive manner. The participating businesses have done their very best to display something unique, surprising and beautiful at every interactive point.
''When faced with yet another lockdown, we wanted to do something for city centre businesses. Through this magical city walk, more attention was paid to shop windows, plus an experience was created in the city. The great thing was that the adults and children could enjoy a trip out as individuals, as this wasn't an event, didn't involve large groups of people and it took place outdoors. It wasn't only the children who eagerly searched for targets and collected letters to win prizes, their parents were equally enthusiastic. Many people followed the route several times. Businesses even asked us if the event could continue beyond its final date of 9 January, until the end of January. Thanks in part to Lagotronics Projects, their advice and commitment, we look back on a huge success. The magical city walk will definitely remain on our activities calendar in future years.'' – Bea Venema, Coordinator, Tourist Info Emmen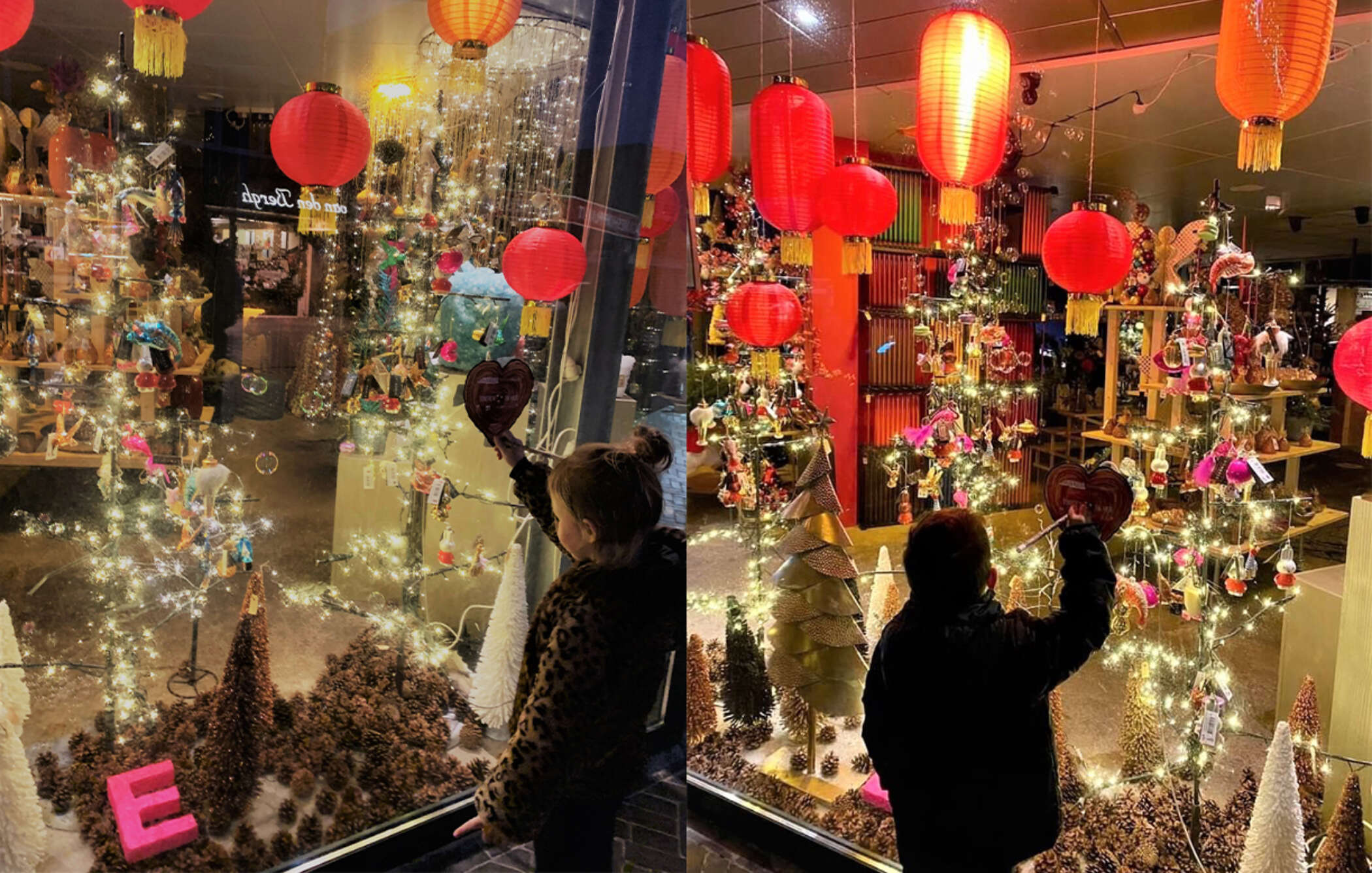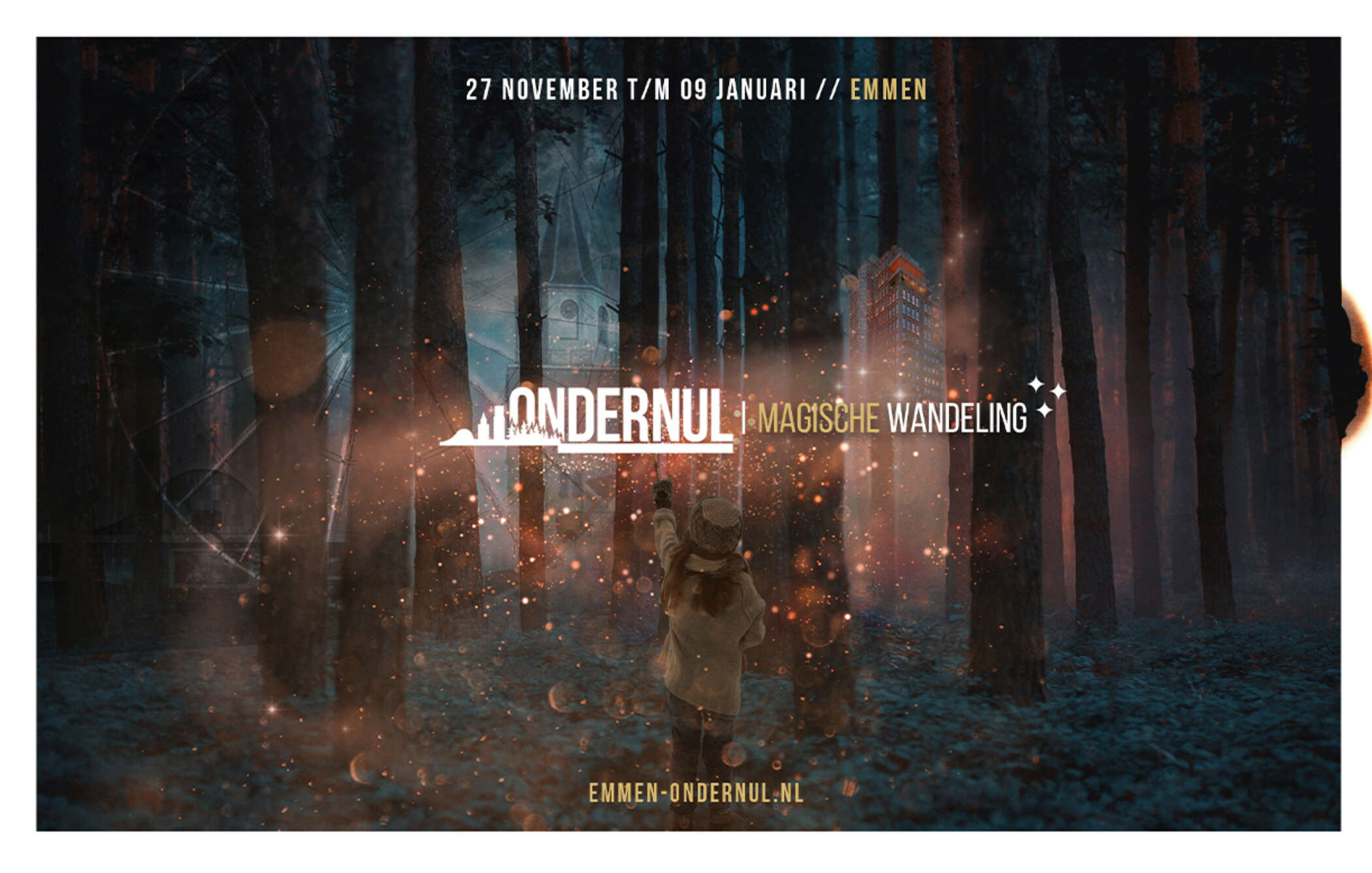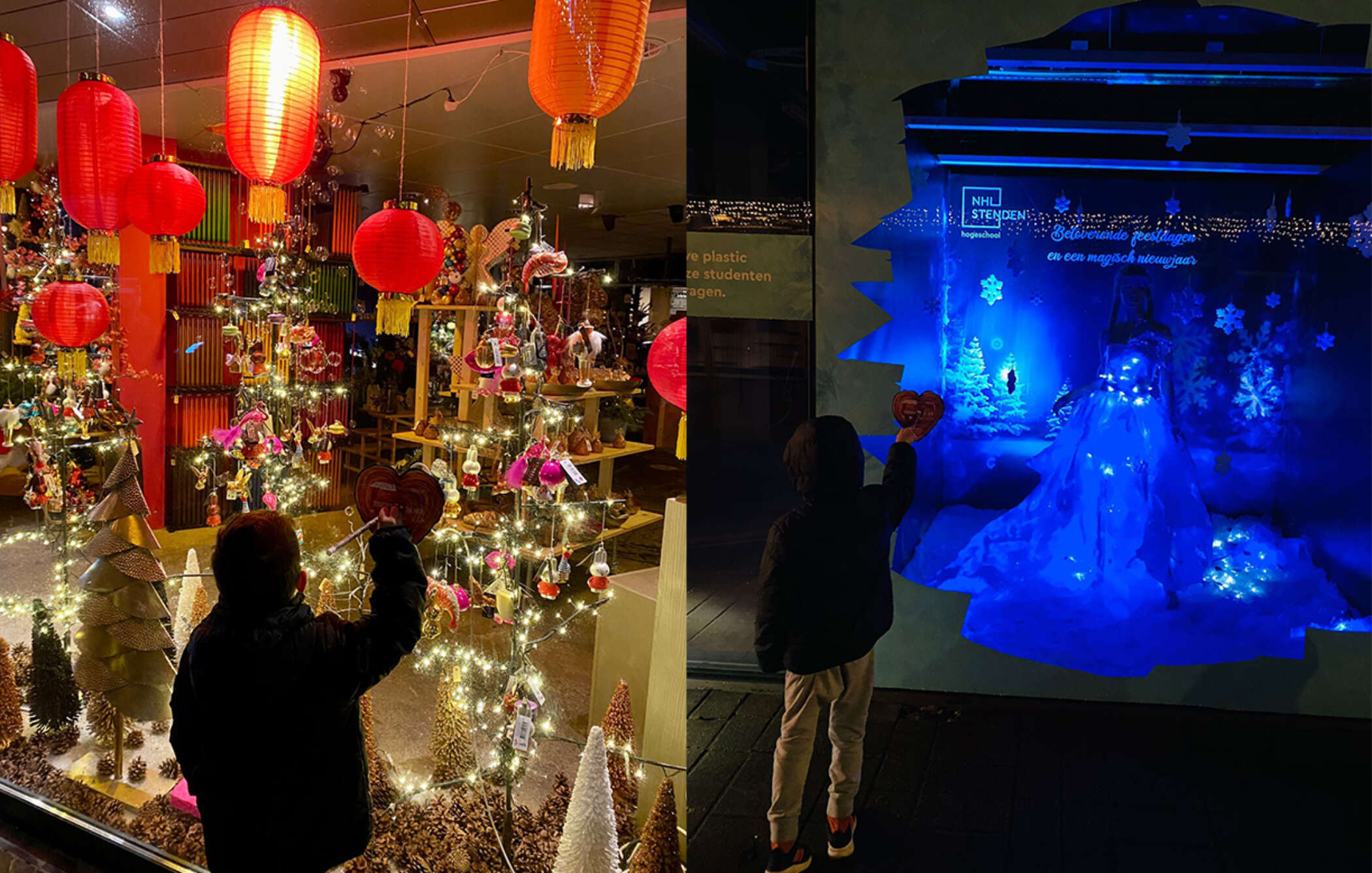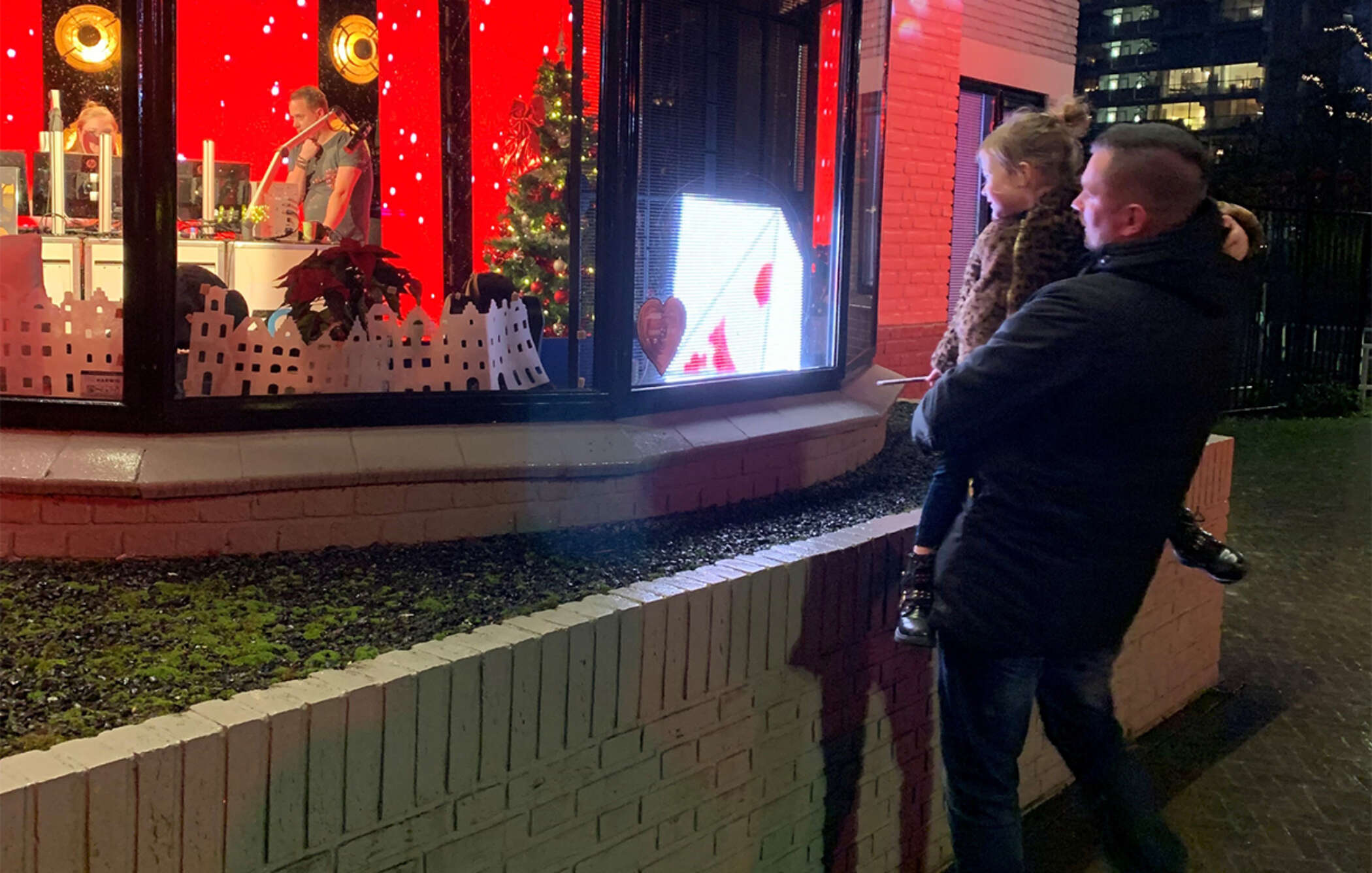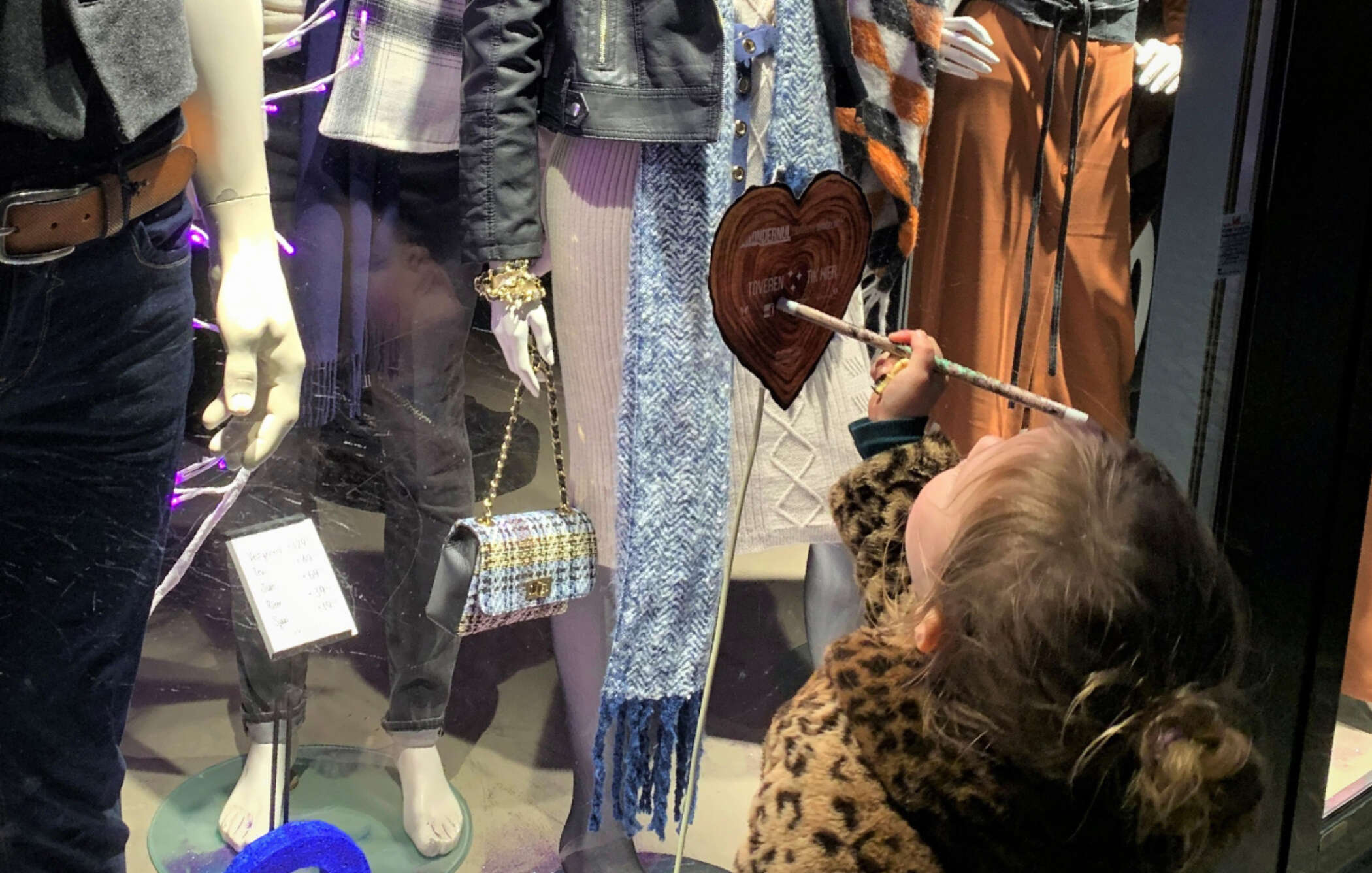 Experience in the city
Online shopping has created a more practical way to shop, but through creative, innovative thinking more visitors can be attracted to the city centers. Creating an experience is an extremely important trend in our society, and city centers and shopping centers can tap into this effectively. The Interactive Magical City Walk not only helps to profile a unique city center with great experiences on offer, but it also brings together businesses with a presence in the city. This allows businesses to become part of the experience and visitors can explore the city in a fun way based on play. Let's bring the shopping centers back to life!
An experience like this for city centers and shopping centers can be achieved in various ways. We can use different interactive systems and technologies. This concept can also be rolled out in, for example, amusement parks, experience centers, museums and zoos. Intrigued about the possibilities and solutions that we offer? Contact us at info@lagotronicsprojects.com.