Central narrowcasting and audio systems
Screens with a user-friendly narrowcasting system are located throughout the building. Using a drag-and-drop system, within minutes staff can easily publish images, texts, videos or audio fragments on the company's own TV channel. External data sources can also be used, such as social media channels (e.g. YouTube or Instagram) or news sites.
Lagotronics Projects also supplied the centrally controlled audio system. The building is divided into nine audio zones and each zone can control its own input and volume. Two internet radios have been supplied and installed as an audio source.
Meeting rooms and video conferencing
The meeting rooms in THE Control Tower have been equipped with the latest technologies. Large (touch) screens, wireless presentation tools and audio equipment. The rooms are also equipped with video conferencing solutions. Since all presentation rooms differ in size, Lagotronics Projects performed a careful assessment and provided customized solutions for each room.

A 55" screen with MeetUp (a compact video conferencing system with camera, beam-forming microphones and integrated audio) was installed in the small meeting room. An 86" touch screen and two ceiling microphones, each with four beam-forming microphones, audio DSP and video conferencing camera, were used for the large meeting room. A Barco ClickShare was installed for wireless communication between the laptop and other presentation equipment. The boardroom was also fitted with a 55'' screen with soundbar, subwoofer and ClickShare.
Room Scheduling System
In addition to the audiovisual technologies in the meeting rooms, Lagotronics Projects also installed the Crestron room scheduling system. Stylish and versatile 7'' touch screens allow staff to see whether a room has been booked and, if this is free, they can book this without having to use their phone or computer.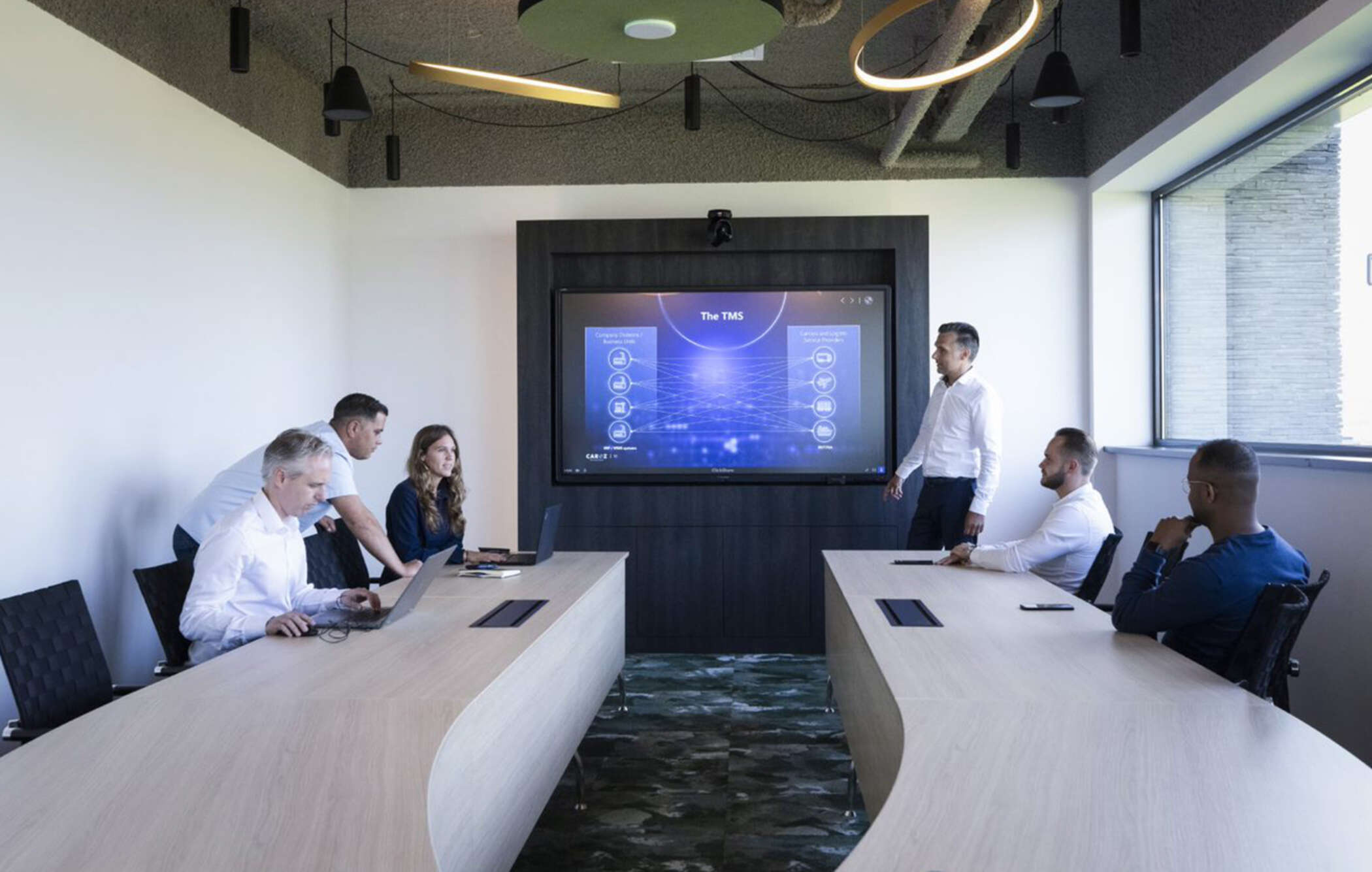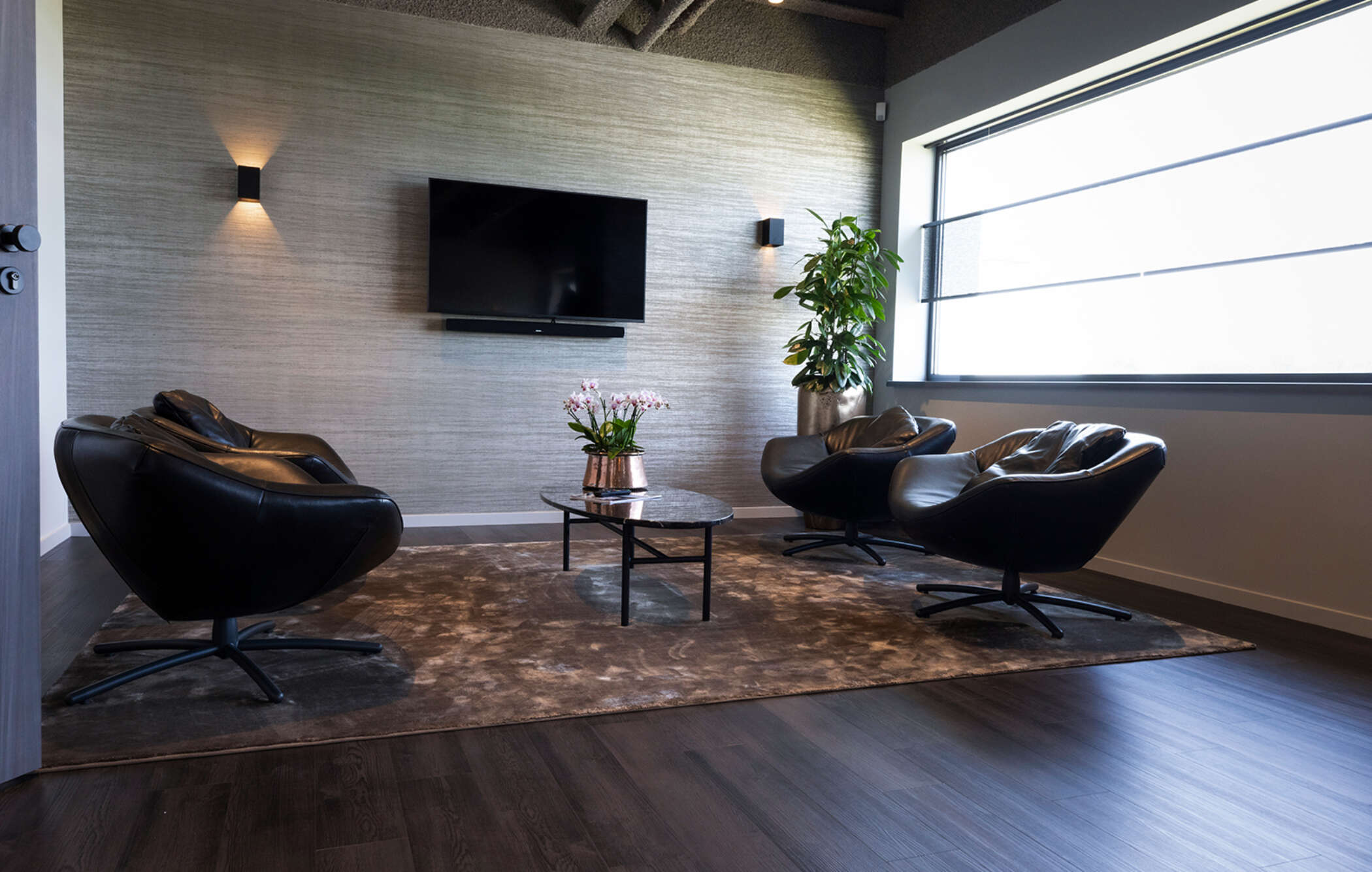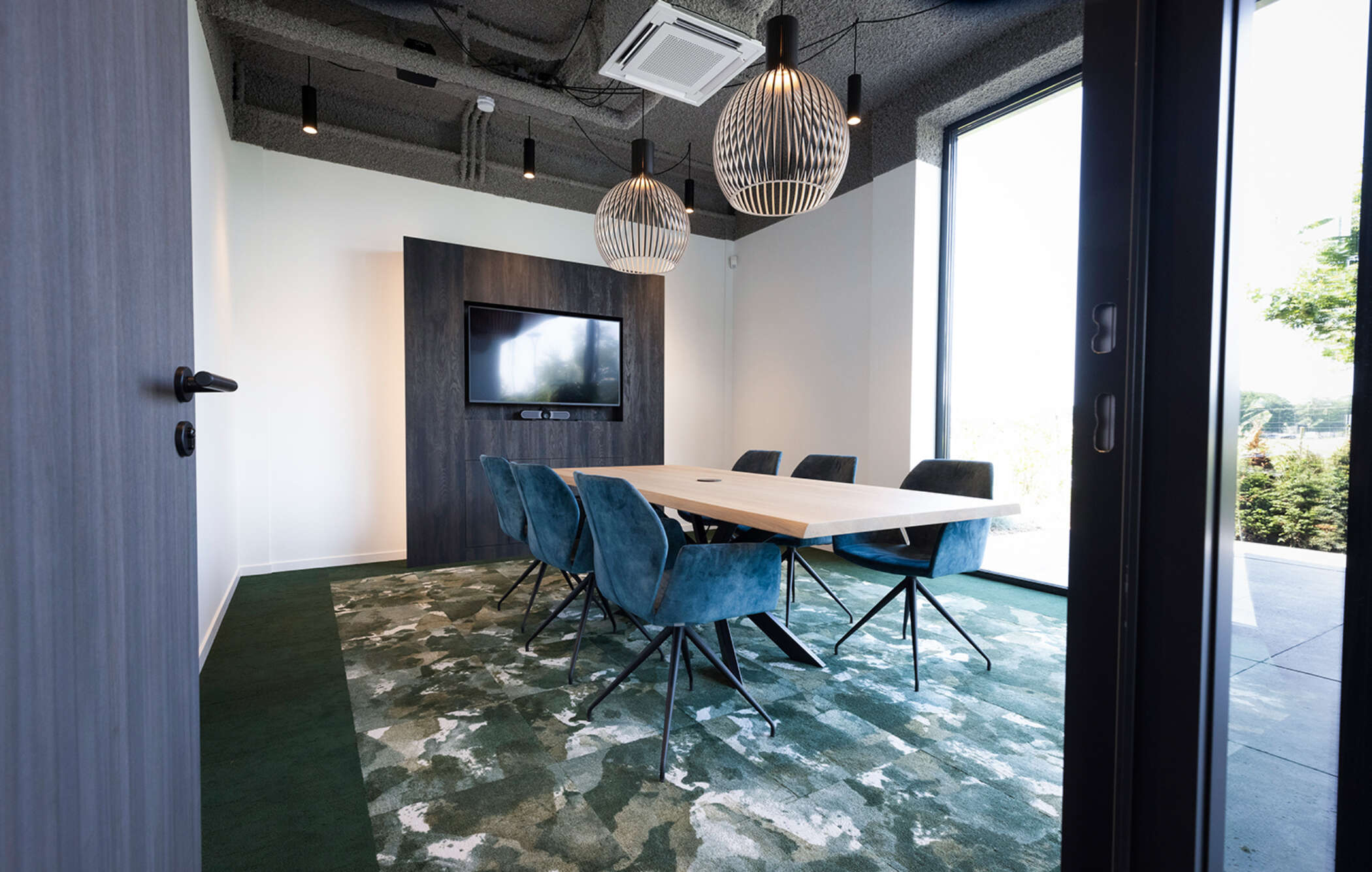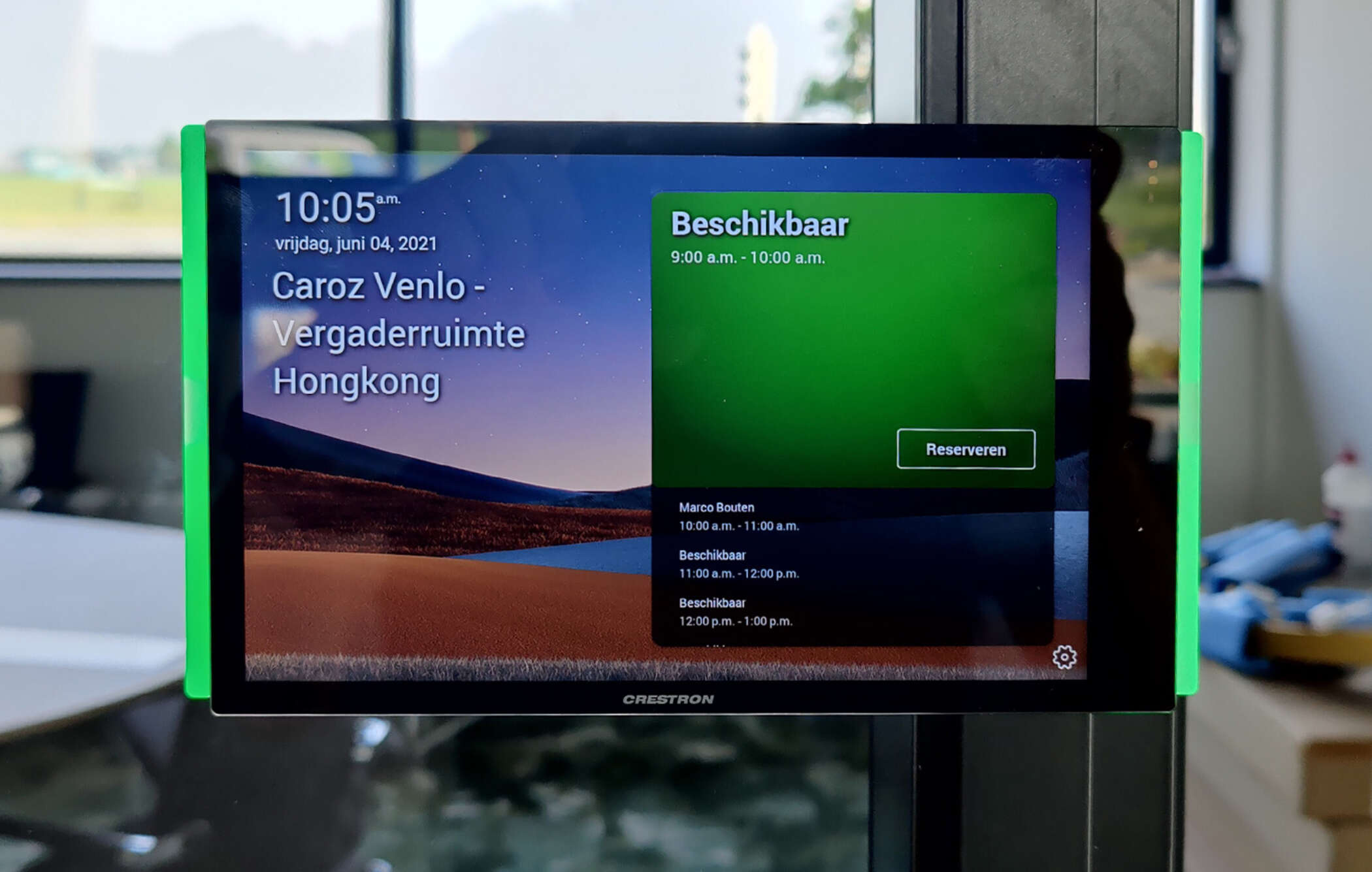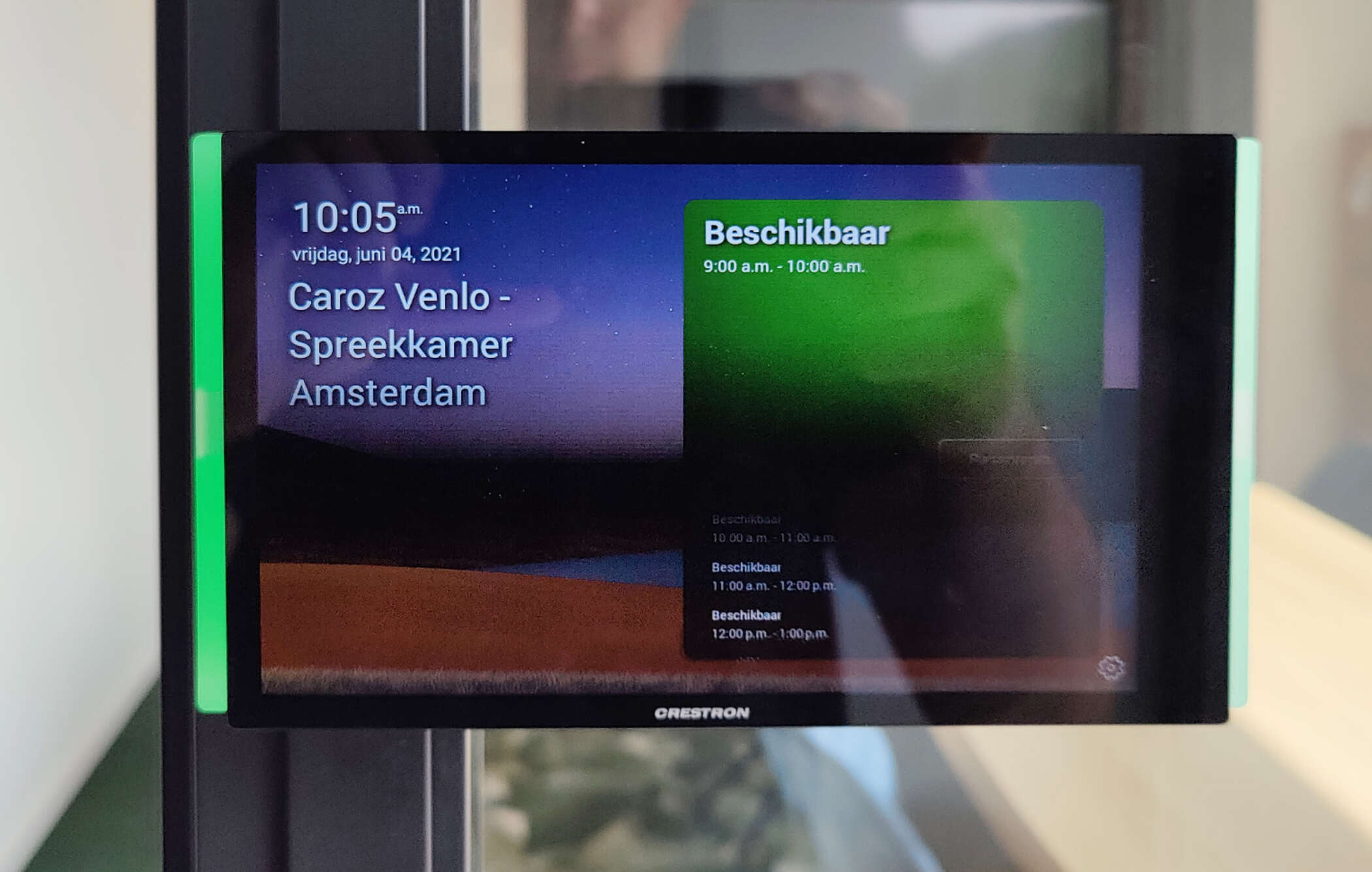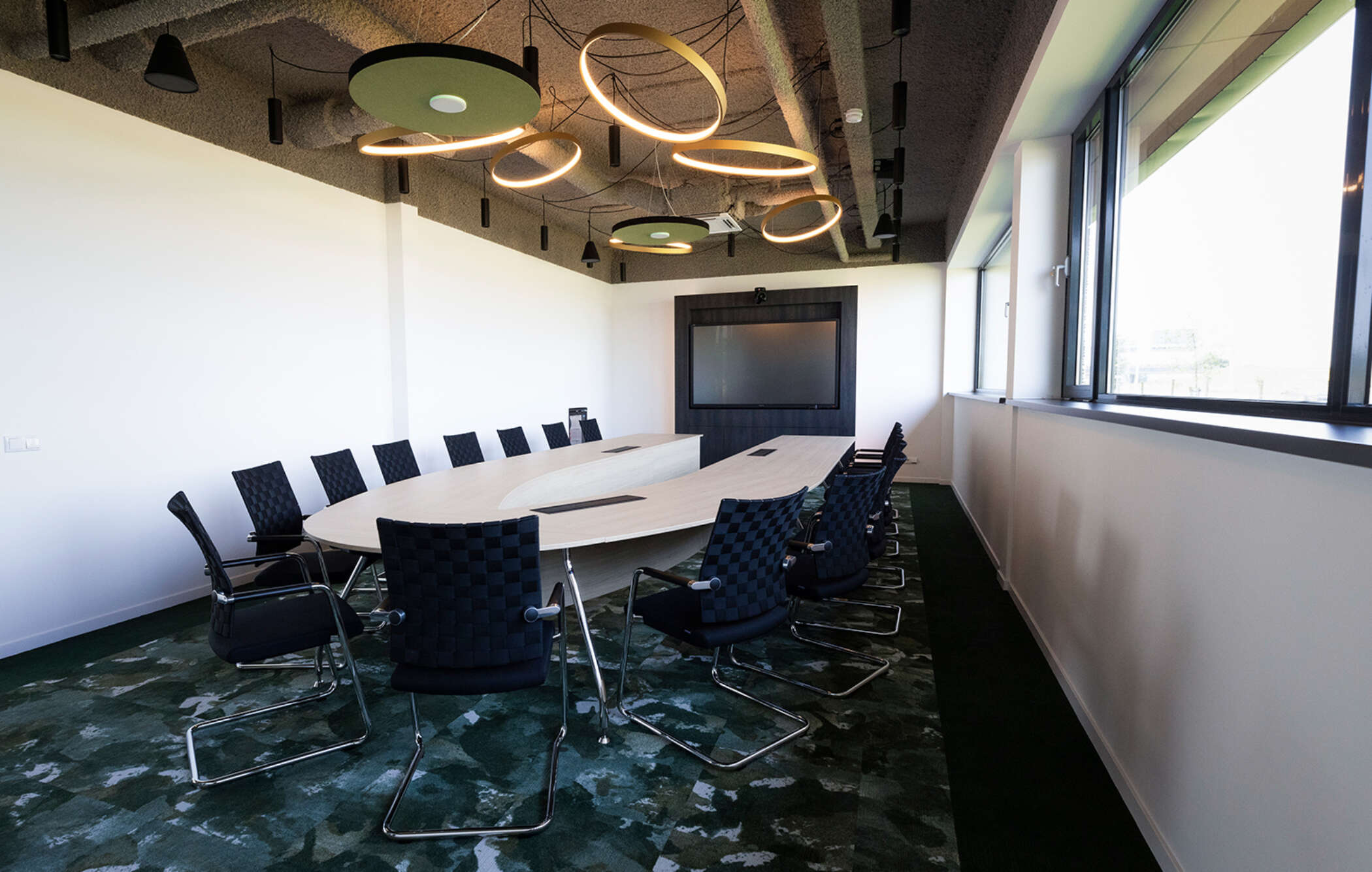 Video wall
A large video wall made up of 3 x 3 49'' screens hangs in the open-plan office. Users can decide on the content layout of this video wall. Frames can be used to determine which content should be displayed where and there is a choice of nine sources. The video wall processer is easy to set up and, using a scheduler, users can decide which pre-set screen layout to use and the layout can easily be switched with an app. The video wall switches on and off at set times, to save energy.
Projection and ambient lighting in the staff restaurant
Presentations can now be given in the staff restaurant to larger audiences by means of a projector that uses a laser projection and an electrically operated projection screen. Here, once again, there is an option for wireless communication between the projector and laptop. Thought was also given to a good audio installation with voice amplification. The room has been equipped with two disco light trusses, enabling parties to be held here.
Illuminating the building's exterior
The building's exterior has also been given the attention it deserved. Lagotronics Projects devised a lighting plan, produced renders and also executed the plan. Beautiful external lighting has been installed which makes the building stand out even more. The top of the building is illuminated with wide beams (warm white) and a blue glow has been created for the ground floor, with LED fixtures recessed in the ground. The lighting will go on and off automatically at pre-set times.