Experience poaching up close
The black rhinos' original habitat has been recreated in the new enclosure built especially for them. This allows visitors to experience Africa themselves. During their journey, they come across a suspicious hut, a light is on, inviting visitors to enter. Inside the African hut, visitors can admire horns, African music is playing and a captivating radio play can be heard behind an open door.
Visitors hear a conversation between a poacher and his client; it becomes clear that poaching is not as clear cut as often thought. Following a heated discussion, the sound of a helicopter can be heard, the Black Mamba anti-poaching unit is checking for poaching activities. The client panics and runs away, frightened of punishment. The sound of a car speeding up can be heard in the background, then a loud bang. The door of the hut then opens, allowing visitors to see what has happened...
Audiovisual equipment, lighting and show control
Lagotronics Projects provided all content and equipment for this interactive experience. To create the perfect atmosphere, four light fixtures were installed. Warm white light and daylight can be generated using the right equipment. The shadow effects, plus daylight simulation in combination with sound fragments, give the impression that the poacher and client are actually having a conversation behind the open door just a few meters away.

To produce the background music and the sound effects, eight speakers and several amplifiers were installed. This equipment enables the sound to ´move´ amongst the visitors, allowing certain scenes to take place, such as the sounds of helicopters flying in front of, behind or above the visitors.
With the right show control, the entire show is perfectly synchronized and all the effects are activated at the right time. The entire show is played in a loop.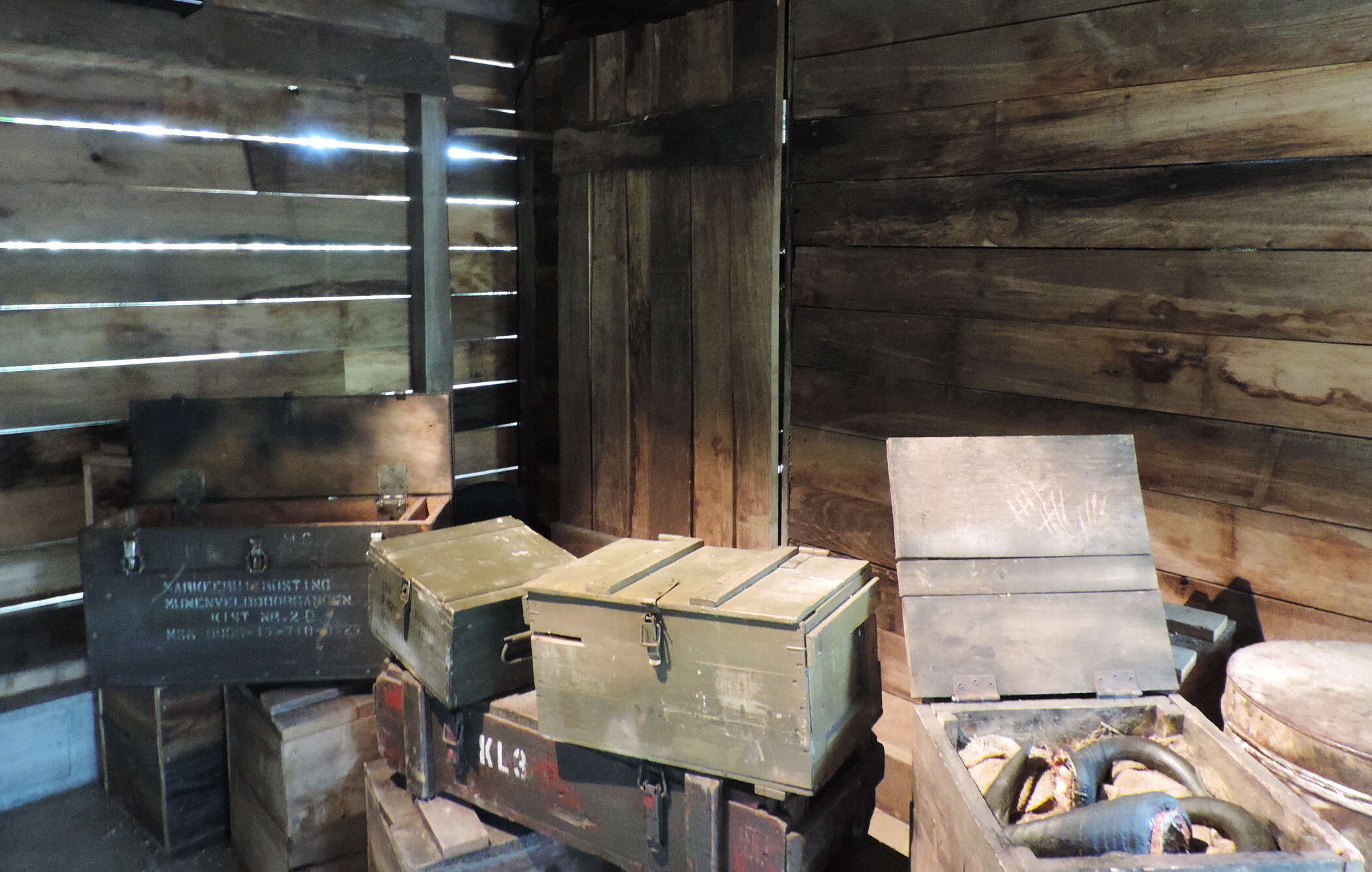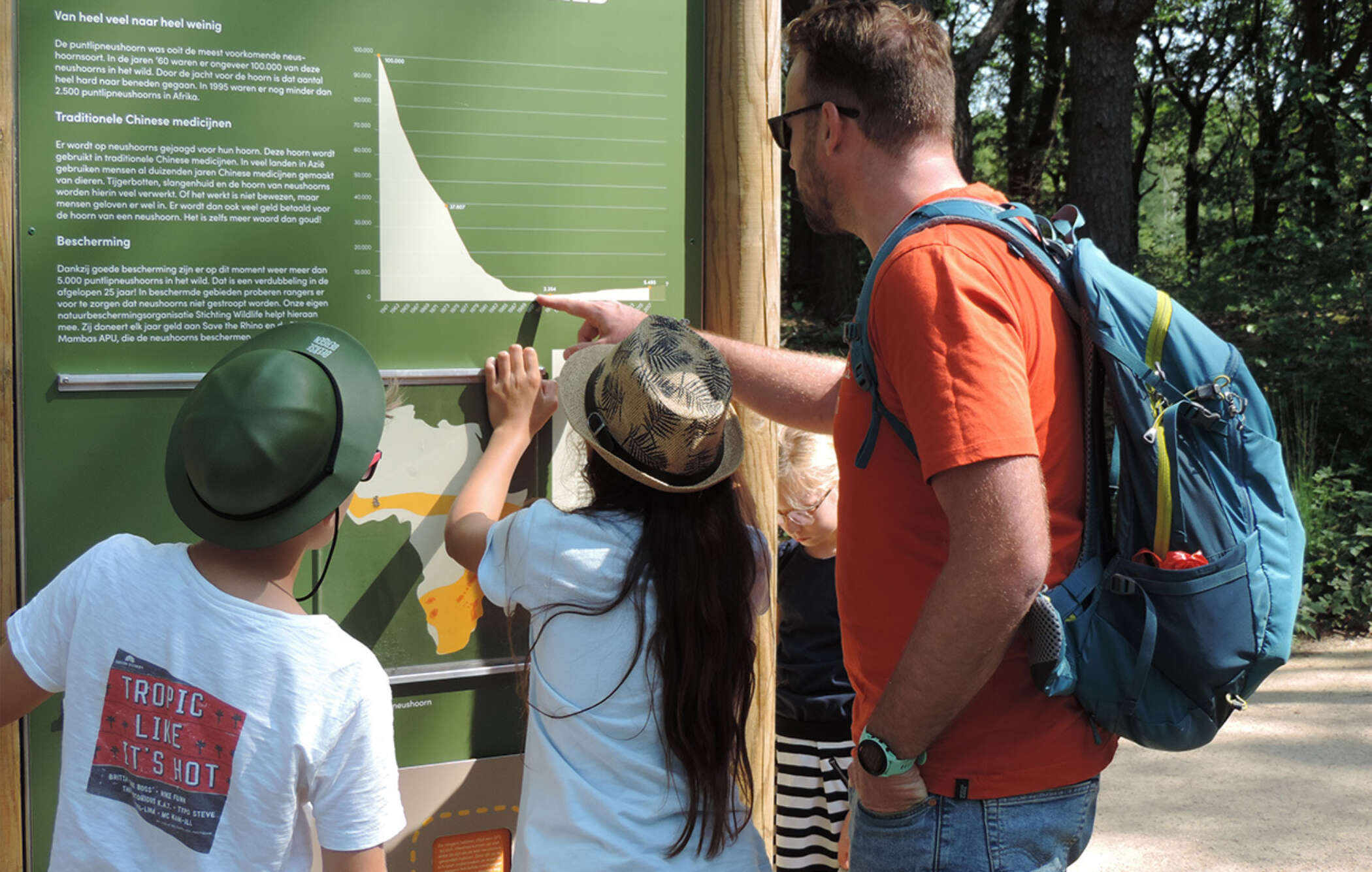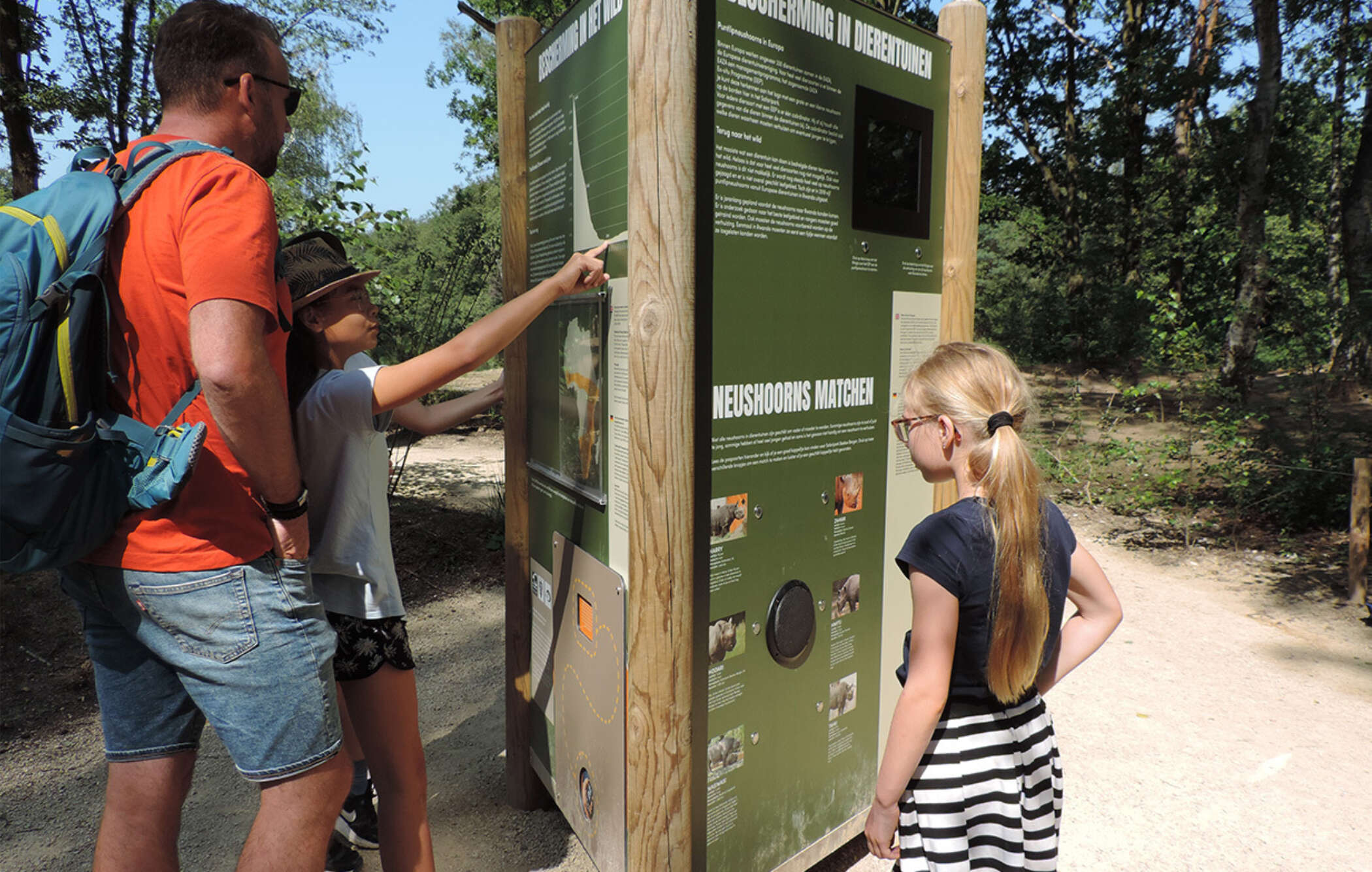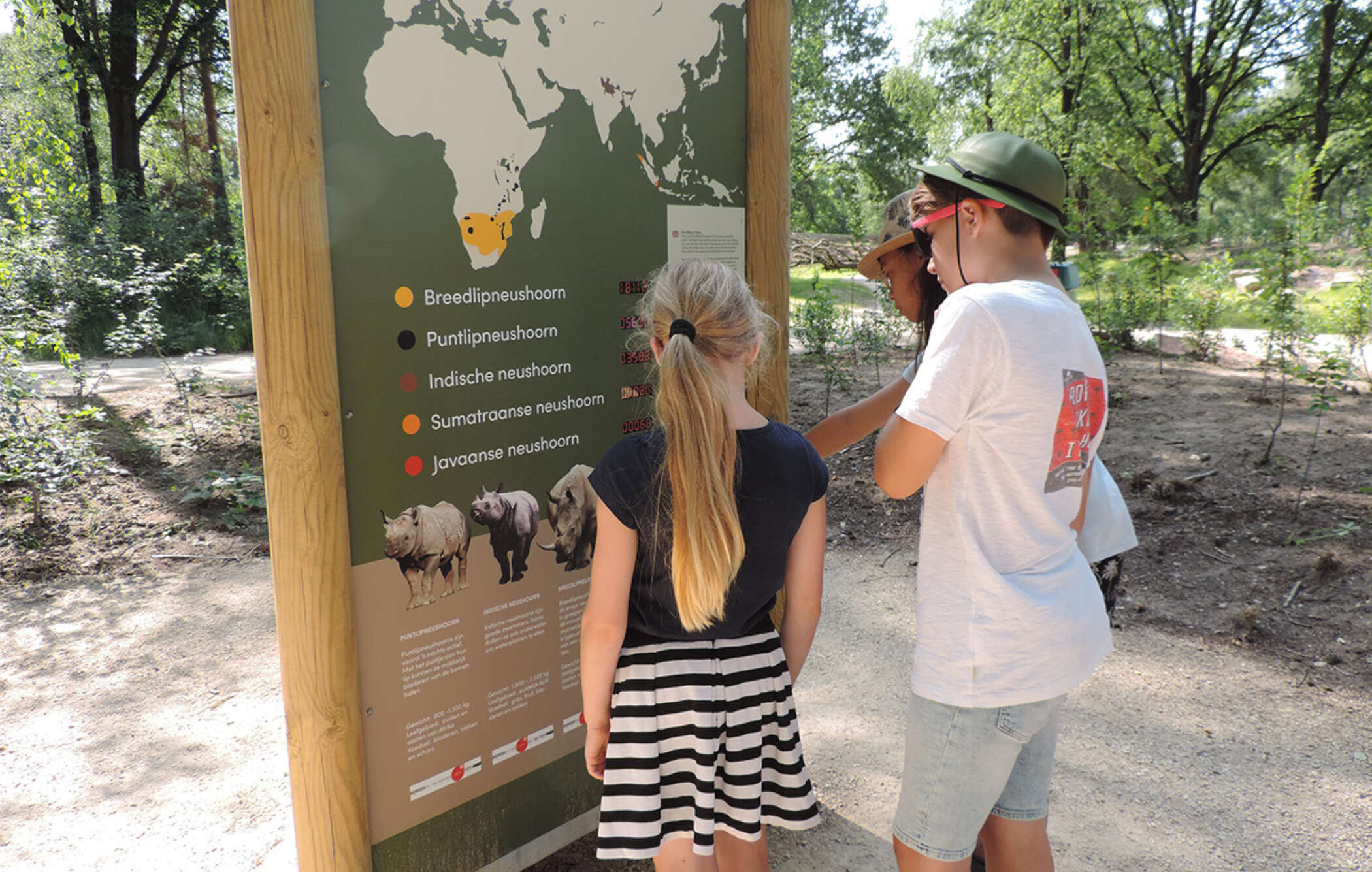 Interactive columns
To provide visitors with more information about the black rhino and the other animals in their habitats, two triangular panels have been installed. In an interactive way, these triangular panels provide visitors with more information about the animals and their habitat.
There are various games involving rotating discs and audio fragments, but an impressive ''wild dog tracker'' has also been created. Using an antenna and a telephone handset, visitors can detect the location of the African wild dogs, who live in the same area as the black rhinos.
Edutainment
This project at Safaripark Beekse Bergen is a good example of edutainment. Edutainment combines education and entertainment. This combination is already quite common in education, but edutainment is also a growing trend in zoos and museums. Many zoos consider it their responsibility to teach their visitors about animals and nature in a playful way.
It is increasingly important that animals can live in a way they would if in their natural environment and therefore that their natural habitats are recreated as accurately as possible. Through interactive experiences and theming, visitors can be taken into the same world and a meaningful experience can be created. Not only does this give visitors an unforgettable and educational experience, but also forms a connection between visitors and the zoo animals.
If you are curious about the various options, please contact us and we would be happy to discuss these with you.