Discovery Club
Adventure Park Hellendoorn is a true family theme park. With rides, shows, events and an outdoor slide park. A visit to this park is one huge adventure, for young and old alike.
In the Discovery Club attraction, visitors discover that very strange things are happening in Professor Nulnix's house. One of his experiments went completely wrong and all the objects in his house suddenly started moving! The professor therefore requests the visitors' help to stop the objects moving.
Interactive Dark Ride
The objects in Professor Nulnix's house stop moving once the targets in the scenery are hit. When a visitor hits a target, they will be surprised by one of the many special effects and will earn points.
The 135-metre-long transportation system consists of nine individual vehicles and each vehicle rotates 360 degrees around its own axis during the ride. A maximum of four people can ride in each vehicle. Each visitor has a shooter and their challenge is to hit a staggering 164 targets which are incorporated into the scenery.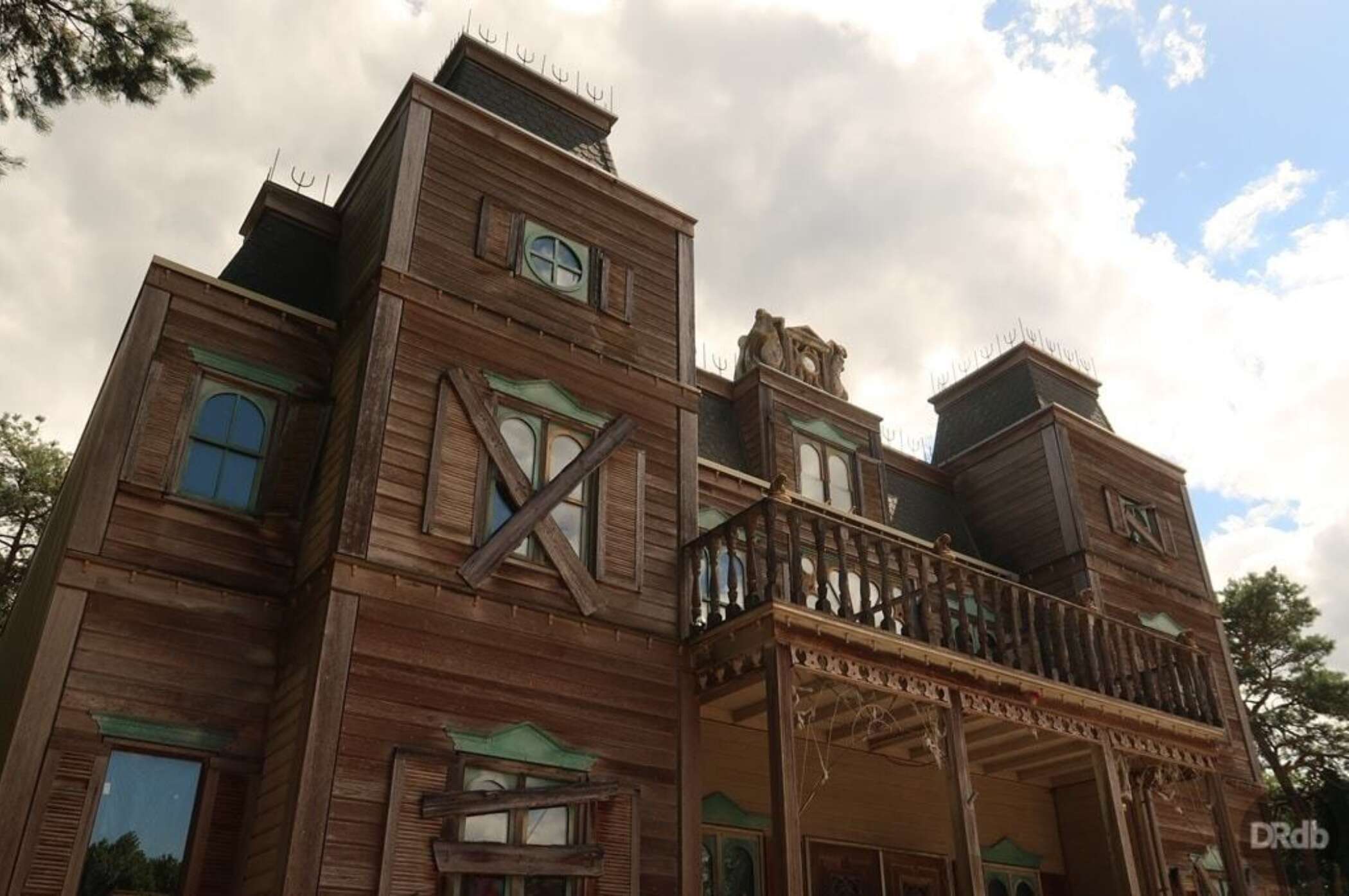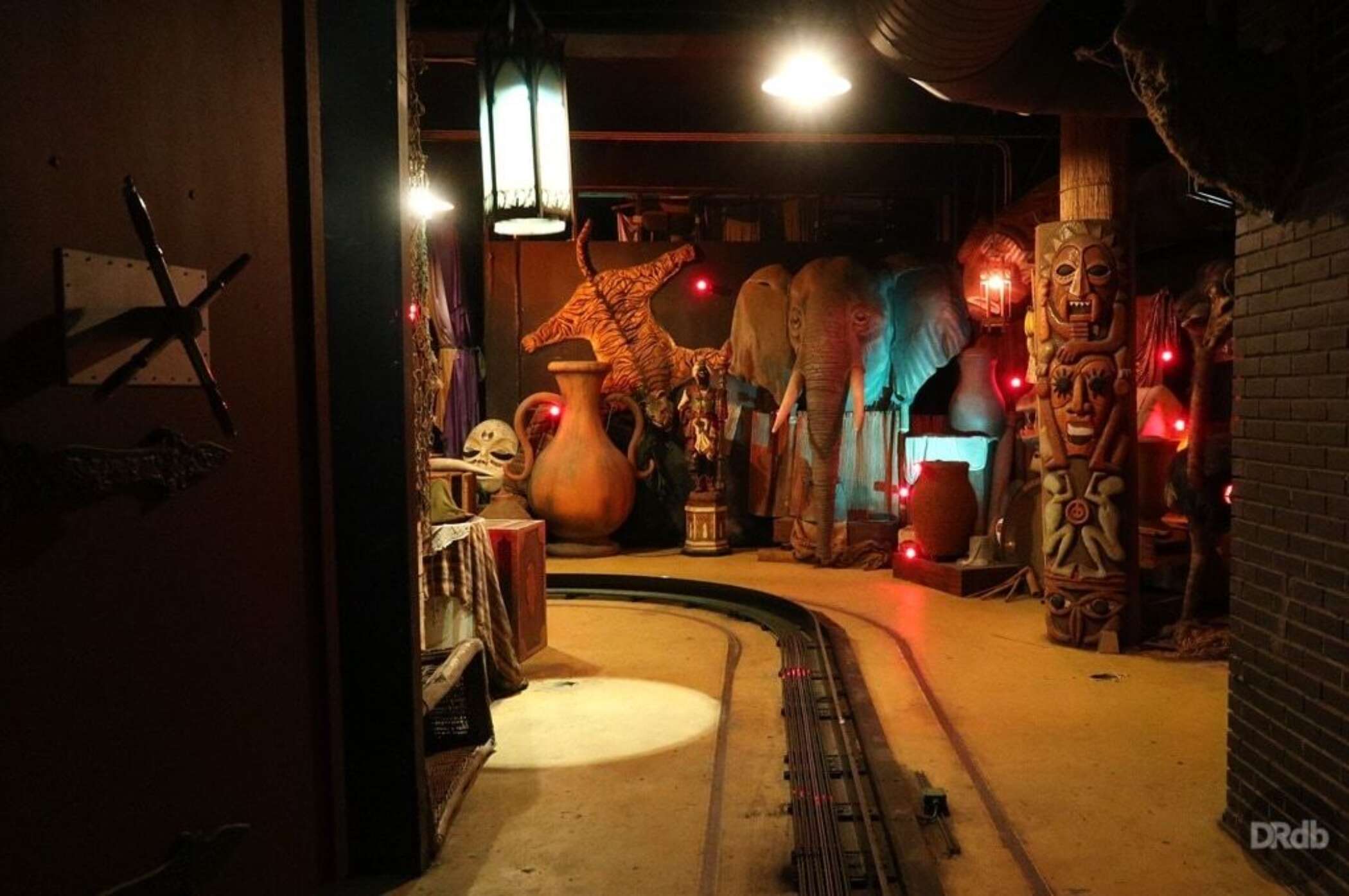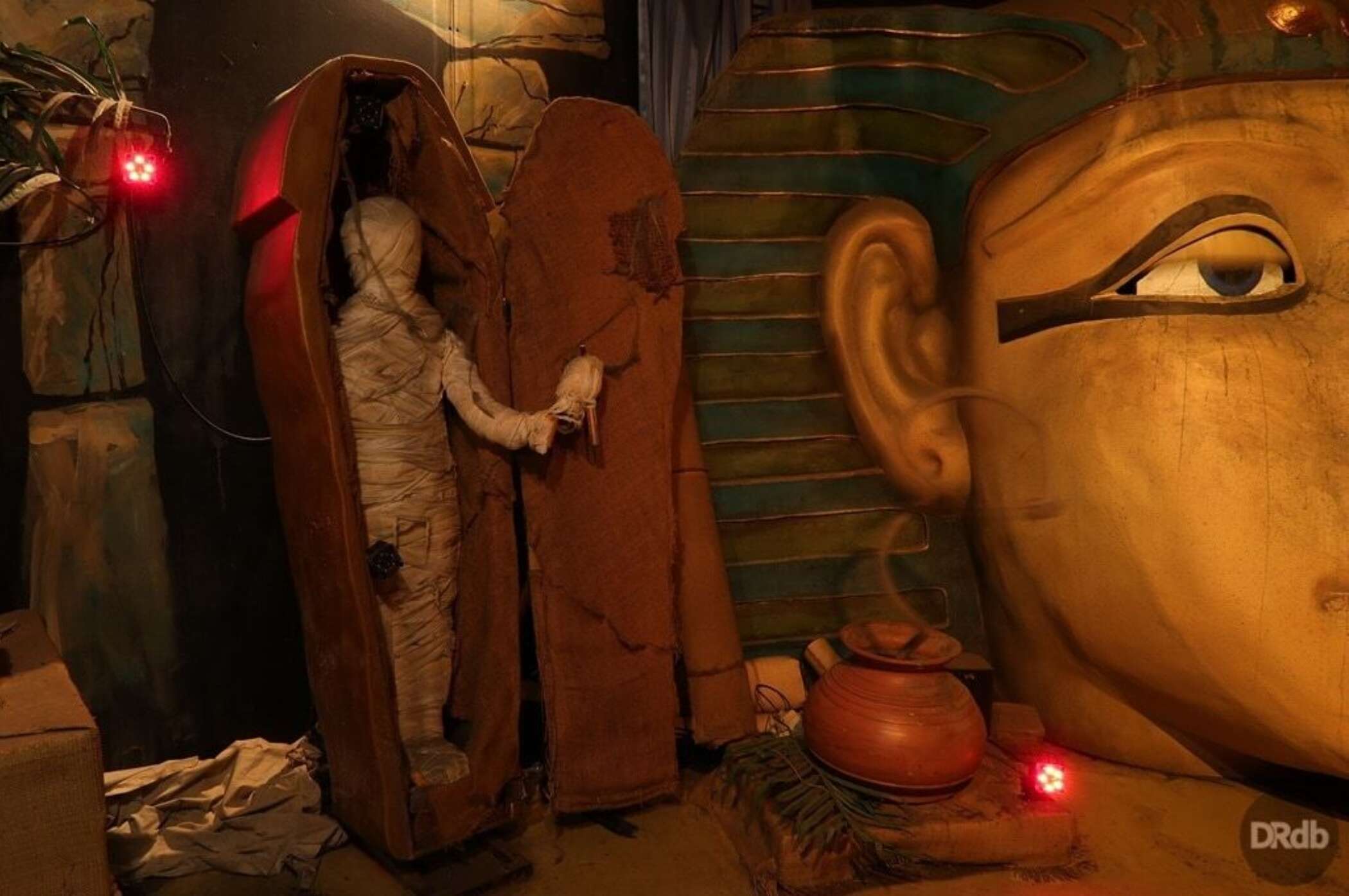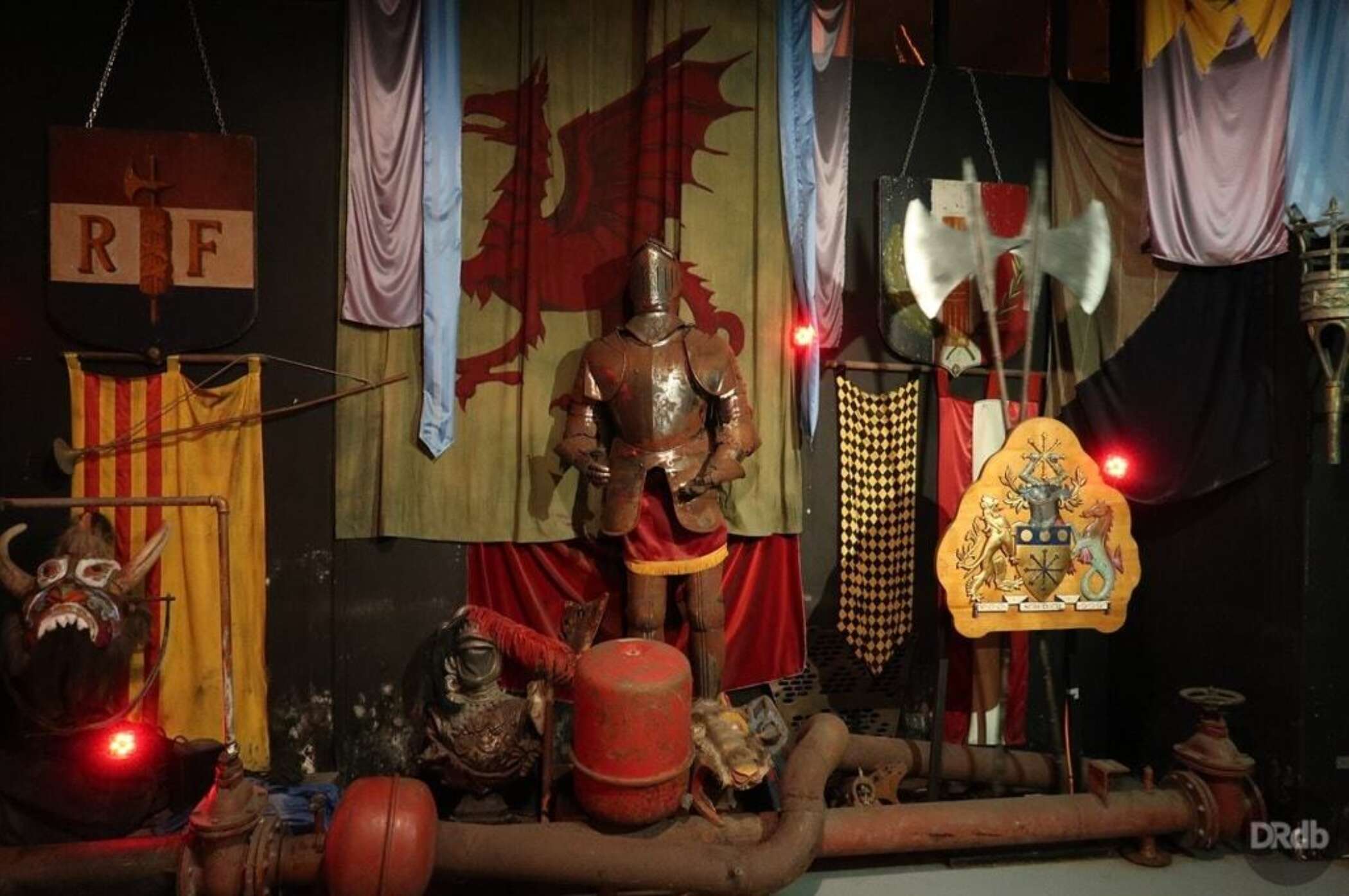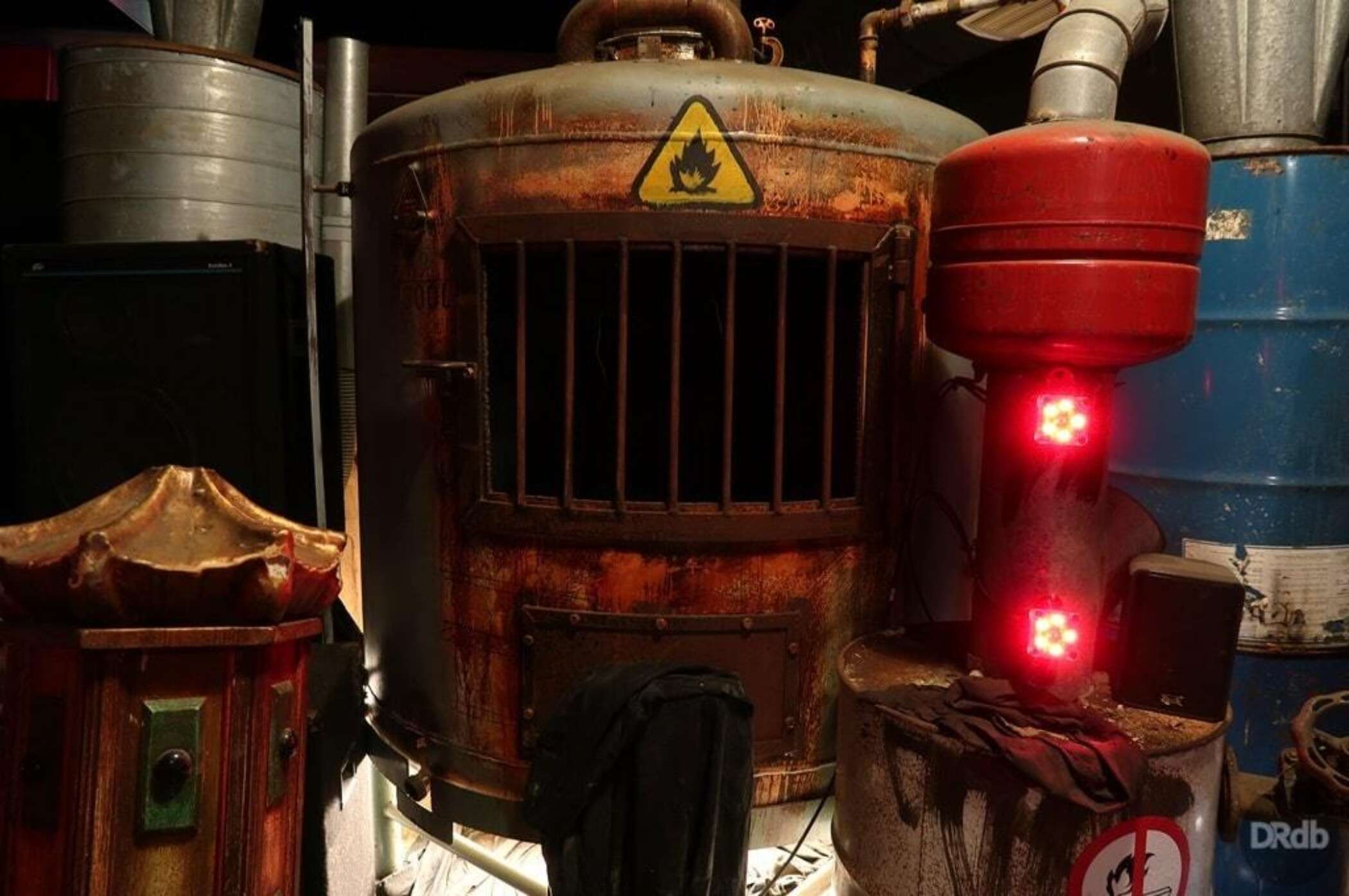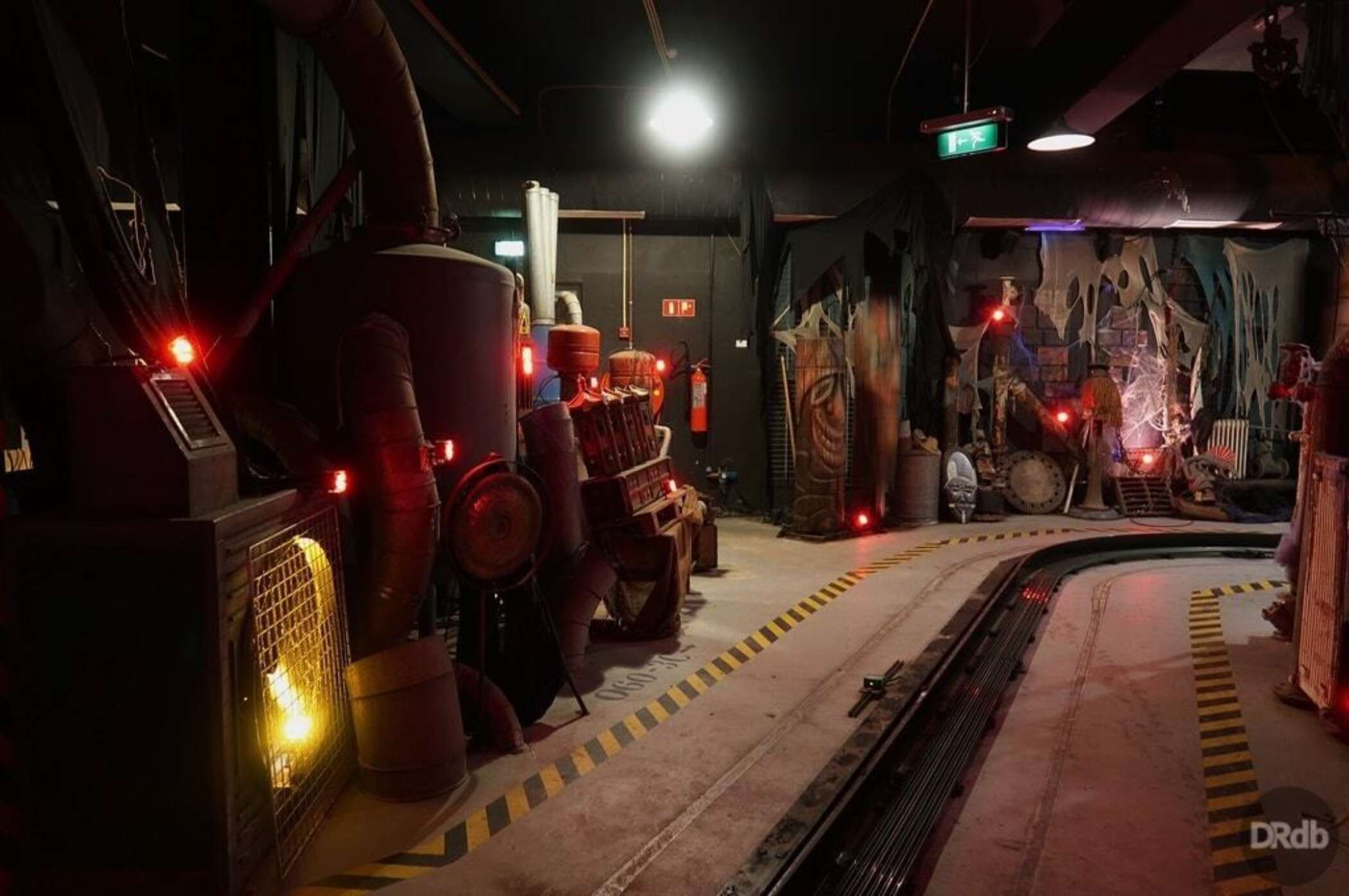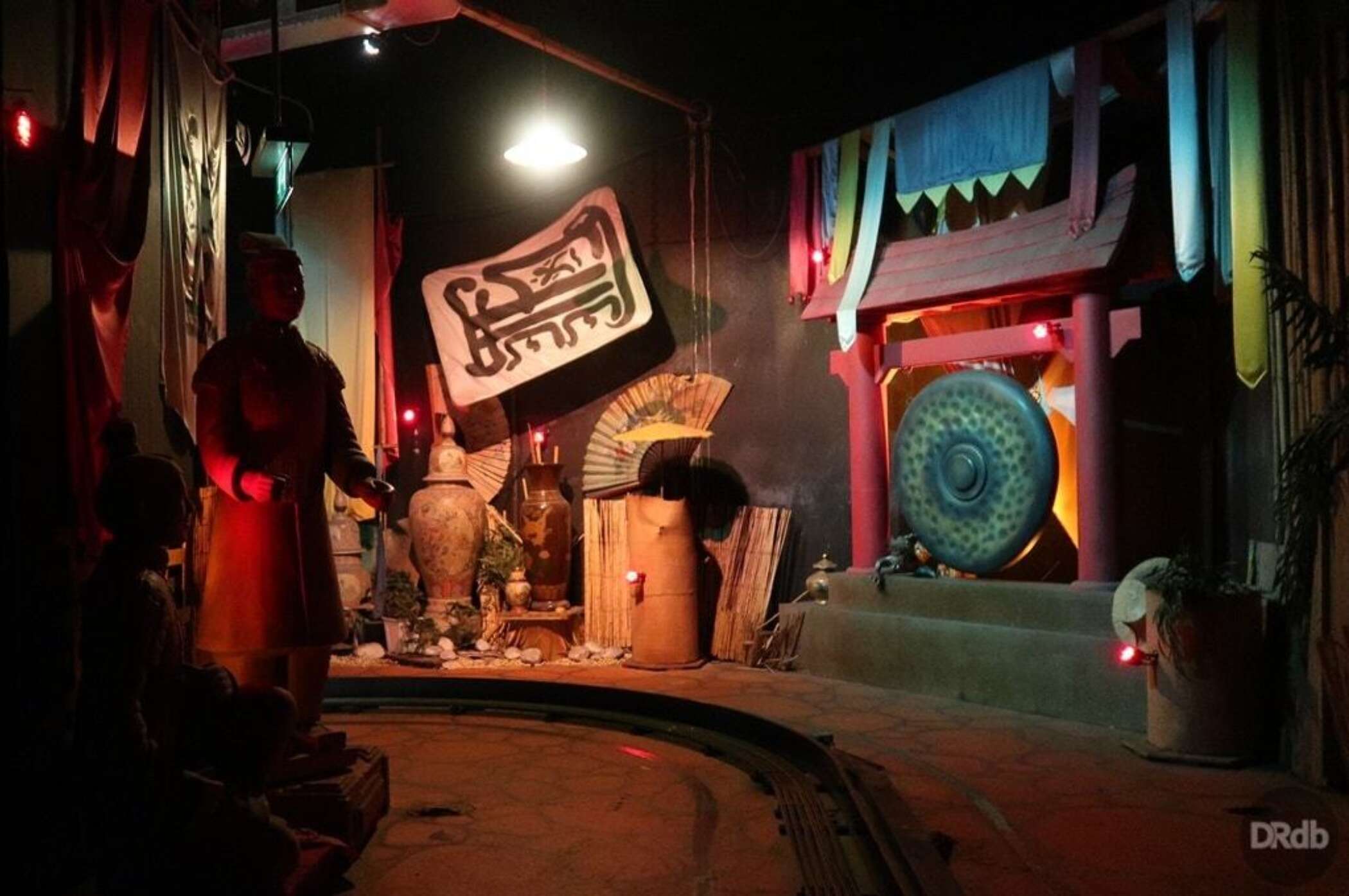 Update of the interactive system
The dark ride was already equipped with interactive elements and special effects, but the system was very outdated and in need of modernization. A new, innovative and technically reliable interactive system was required. Lagotronics Projects' interactive systems are very high in quality and require very little maintenance. These systems were therefore specially developed for frequent use in theme parks and other leisure settings. Lagotronics Projects delivered the entire interactive system with new targets, shooters and the control system for special effects. This show control technology controls audio, movement, wind, smoke, etc. But also a real cannon that moves and even fires when a specific target is hit! Each vehicle has its own sound installation, making the ride even more exciting and engaging.
Scoring system
Finally, this interactive dark ride has been equipped with a scoring system. Each time they hit a target, a player earns 1000 points. At the end of the ride, each visitor can see their personal score. They can immediately compare their score with the other players' scores, but also with the best player of the day and even of the season.
The scoring system and the updated interactive system create even more excitement in the Discovery Club. Because of this upgrade, this dark ride will provide many more years of fun!