Interactieve Raft Battle
Angry Birds World Theme Park, Doha (Qatar)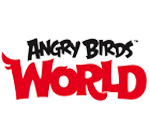 Introducing a new ride concept: the interactive raft battle. An exciting and interactive water attraction with manually operated water guns and interactive devices, fully themed around the Angry Birds film!
The Interactive Raft Battle is one of the many attractions that can be found at the Angry Birds World Theme Park in Doha Festival City. In specially developed boats (rafts), the ride takes visitors on an exciting adventure across the seas as they relive the journey the Angry Birds made from Birds Island to Piggy Island. The rafts are equipped with water guns and interactive devices. The combination of splash battle elements and interactive devices with integrated score system makes this a unique and challenging attraction.
The water guns encourage interaction between visitors on the ride, and other guests. Time and time again, they can blast water at each other, resulting in many hilarious and unforgettable moments. The interactive devices challenge visitors to hit as many targets as possible whilst accumulating points. Targets are incorporated in various places within the scenery. Special effects can also be triggered by hitting different targets. At the end of the ride, the scores of all individual visitors are displayed on a score monitor. This also shows high scores, guaranteed to trigger visitors to improve their scores!
Lagotronics Projects delivered the entire interactive system, with no less than 70 interactive devices and 285 targets. To complete the experience, Lagotronics Projects also installed an audio system, incorporating 116 speakers to truly immerse visitors in the Angry Birds' world. In addition, 20 interactive screens were installed, displaying the adventures of the Angry Birds during the ride.
Control Room
In the technical room, two server racks are responsible for the automated control (show control) of the entire system. The rafts are equipped with control cabinets for the communication between the rafts and technical room. Furthermore, multiple track control cabinets are installed to control all in- and outputs, like scores, sound and light effects.
Angry Birds World Doha Festival City
Angry Birds World Theme Park is the first park in the world dedicated totally to the adventures of the birds of the same name. The park is ideal for a family day out. All the craziness of Sony Entertainment's global gaming sensation and blockbuster film can be found here under one roof.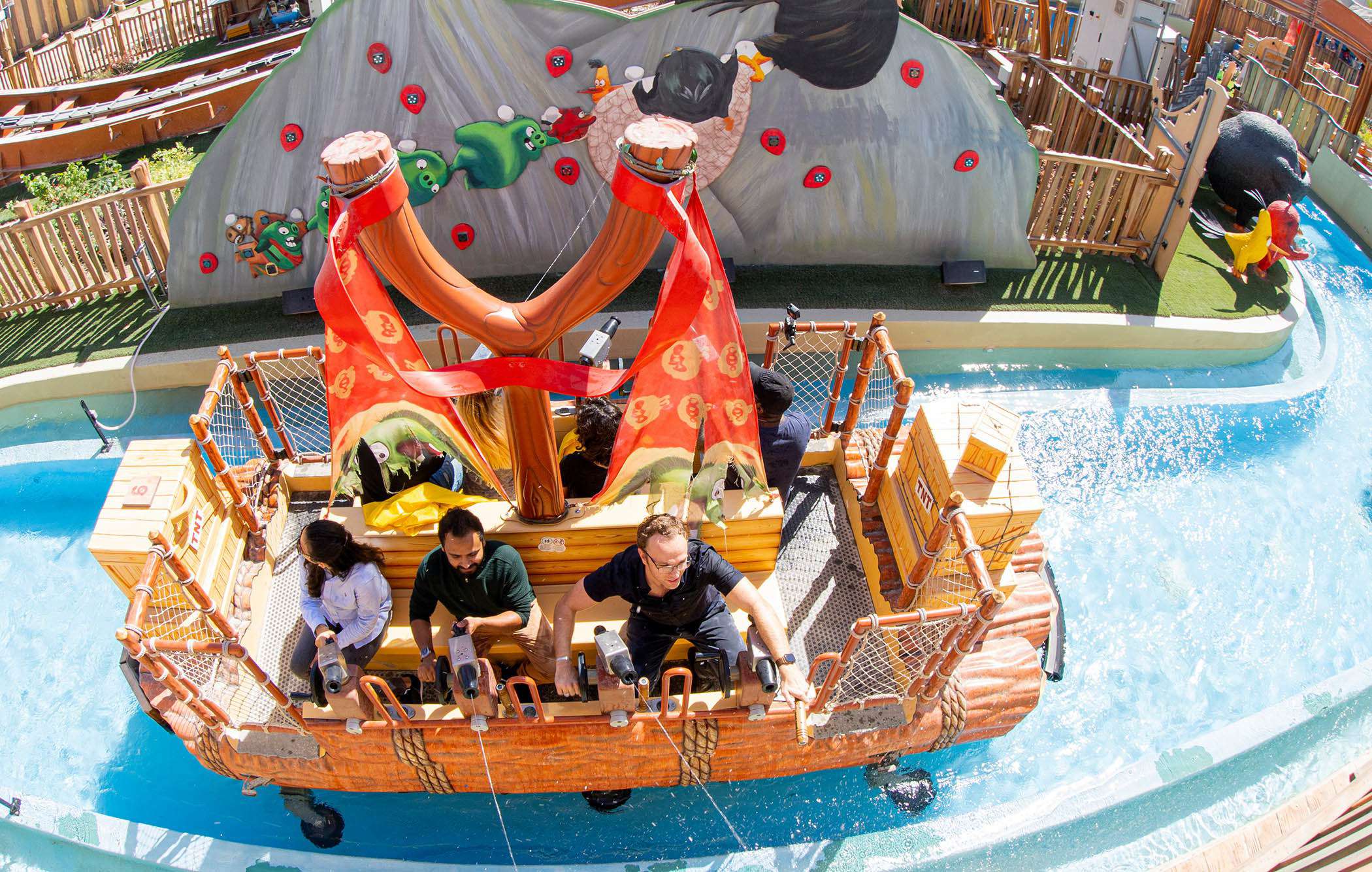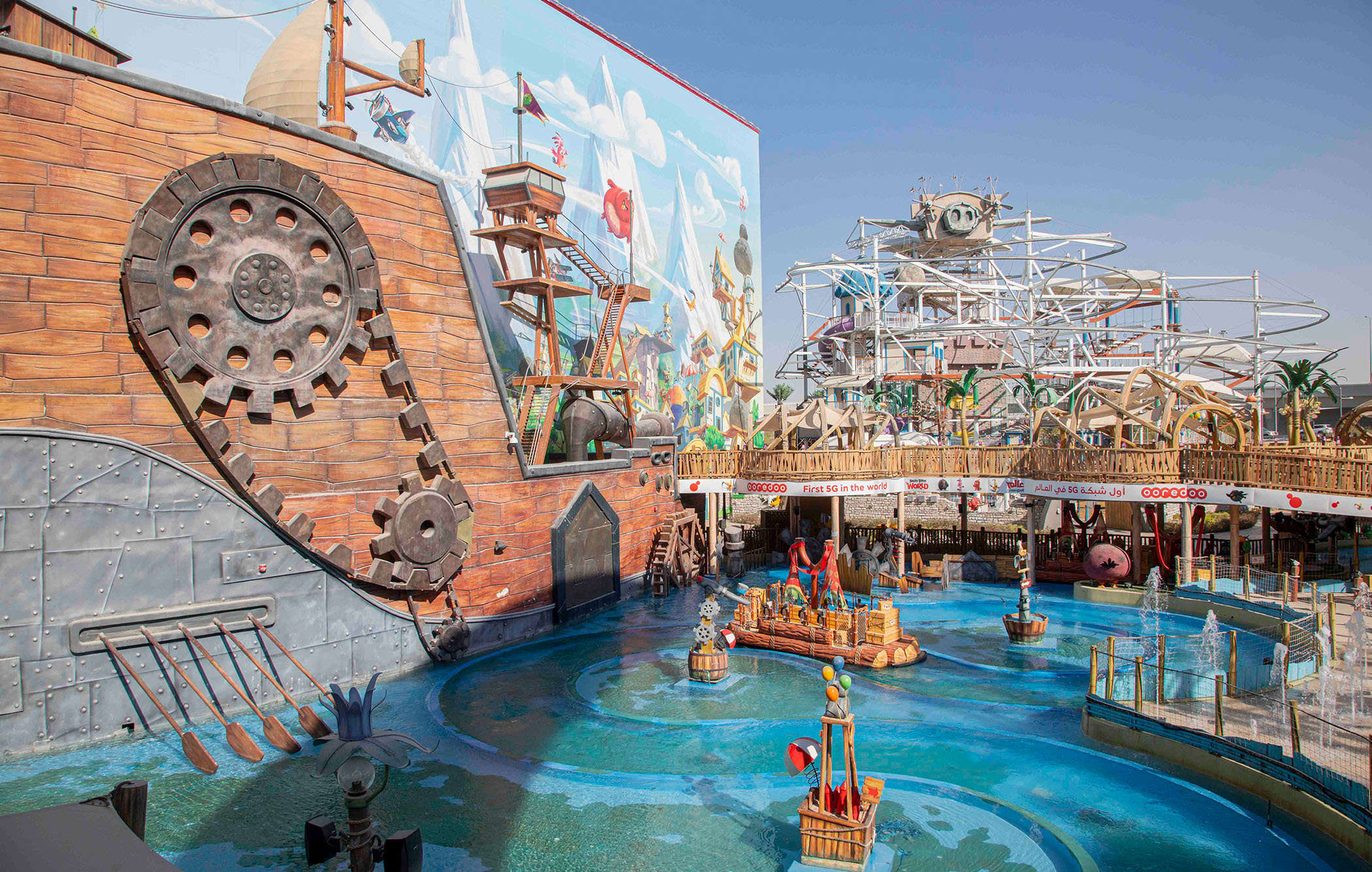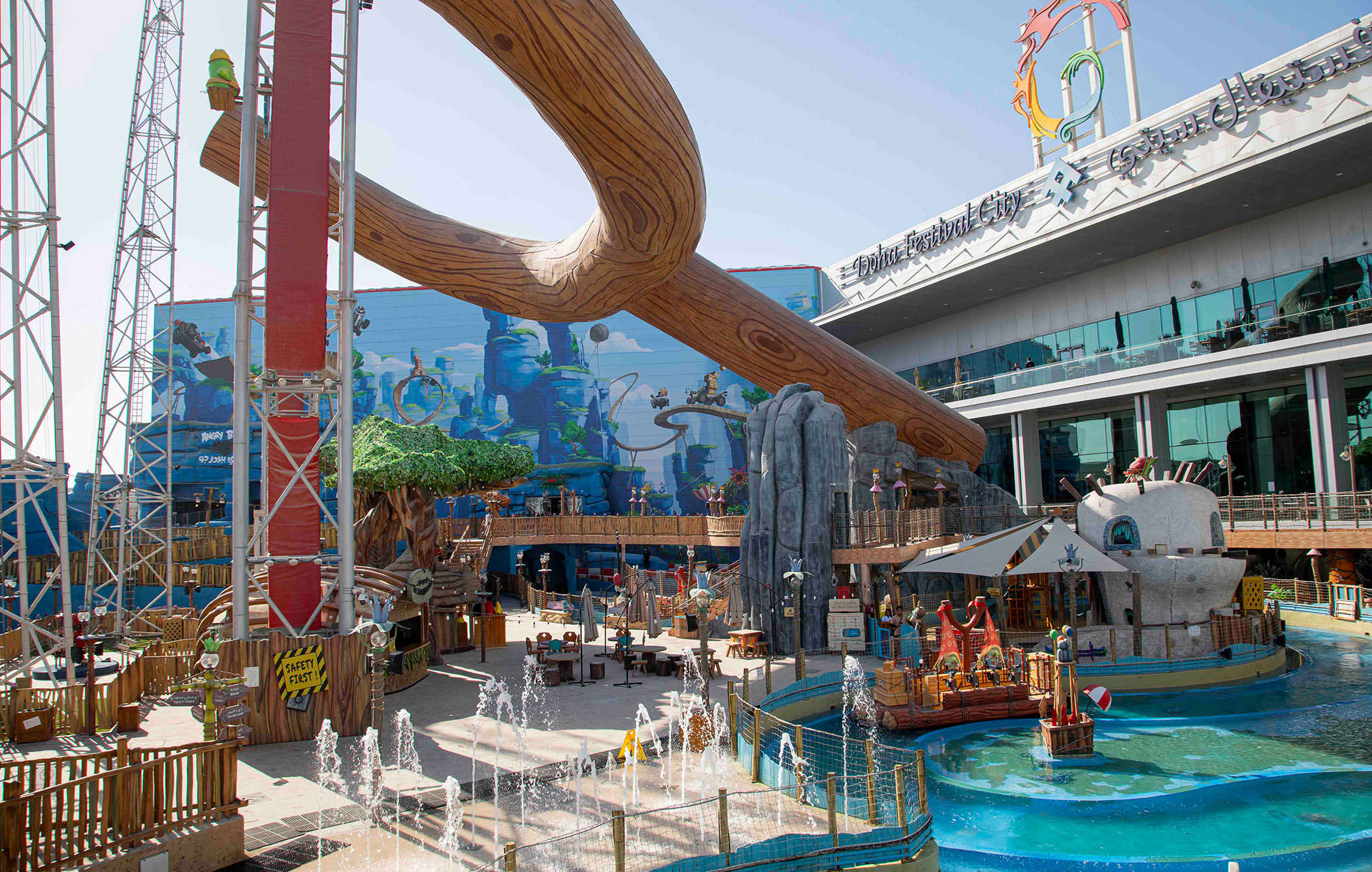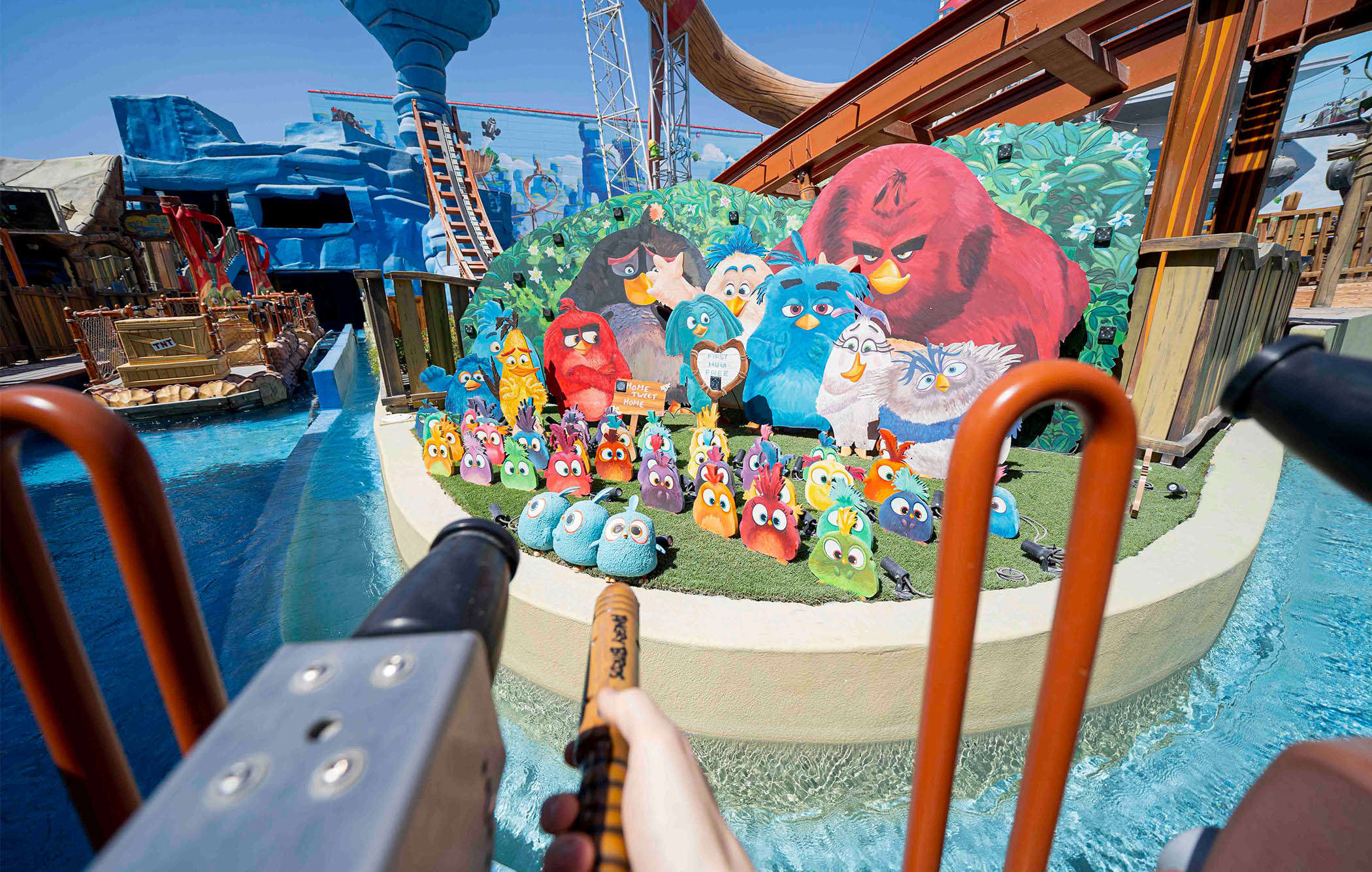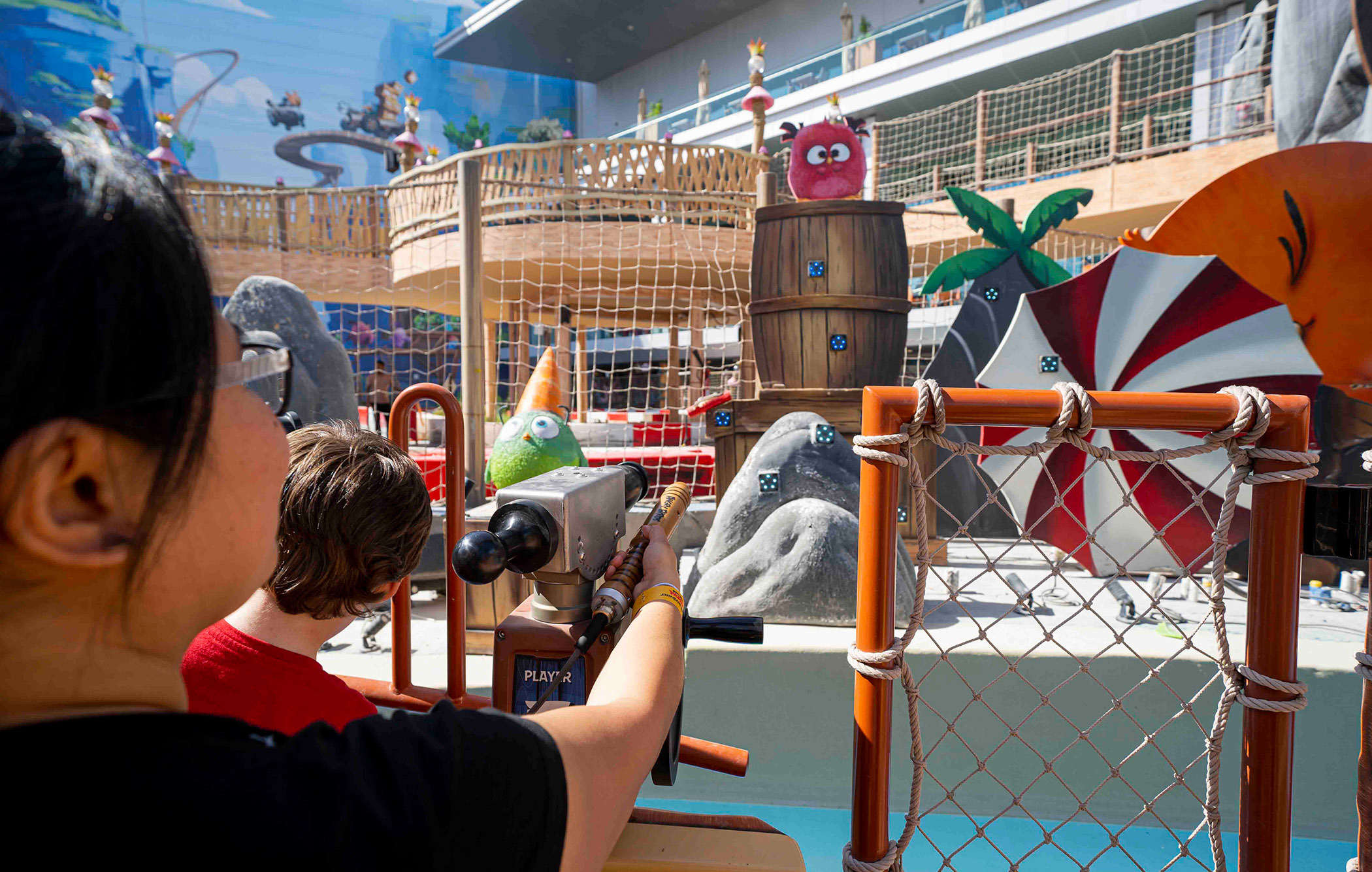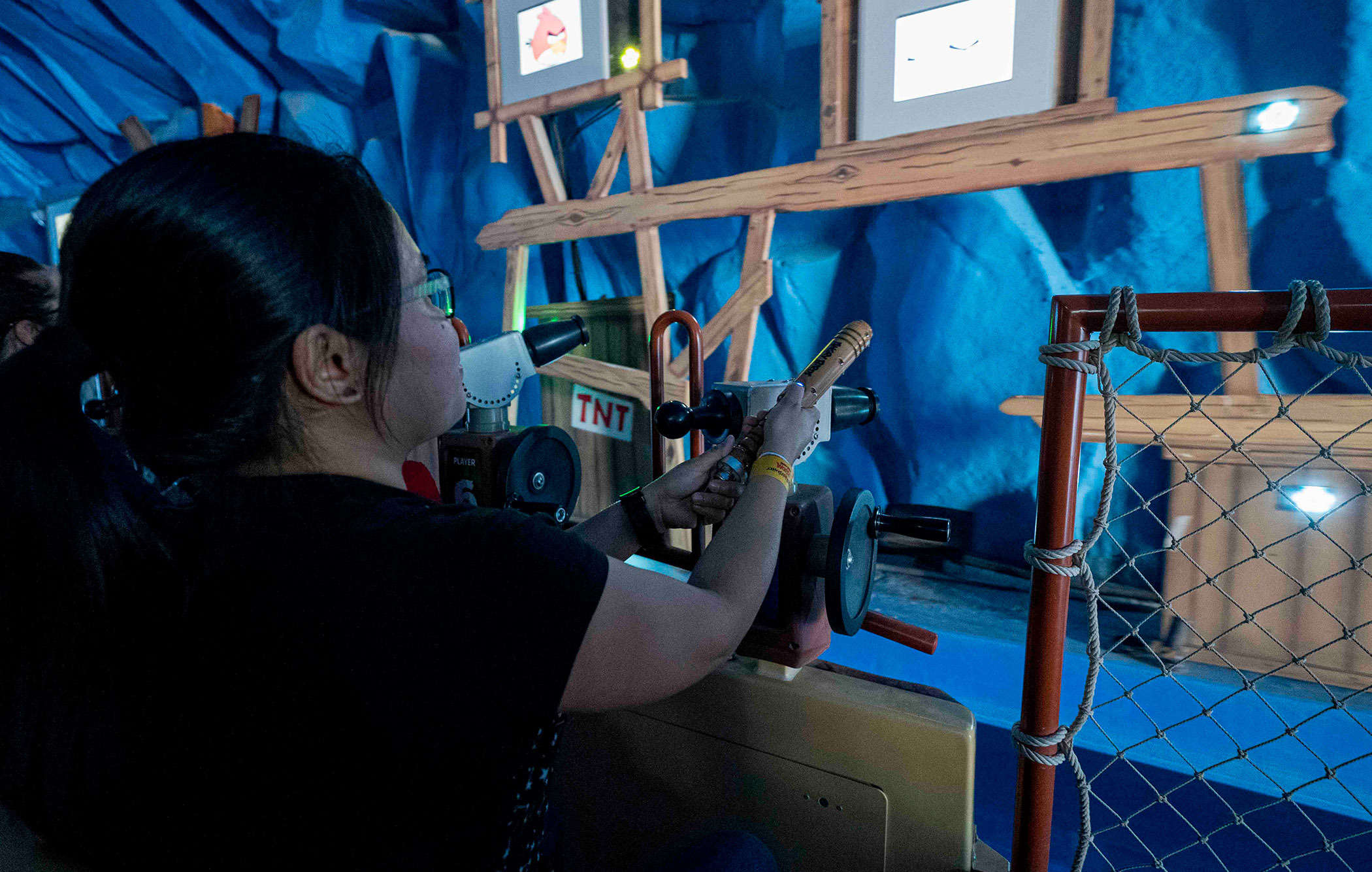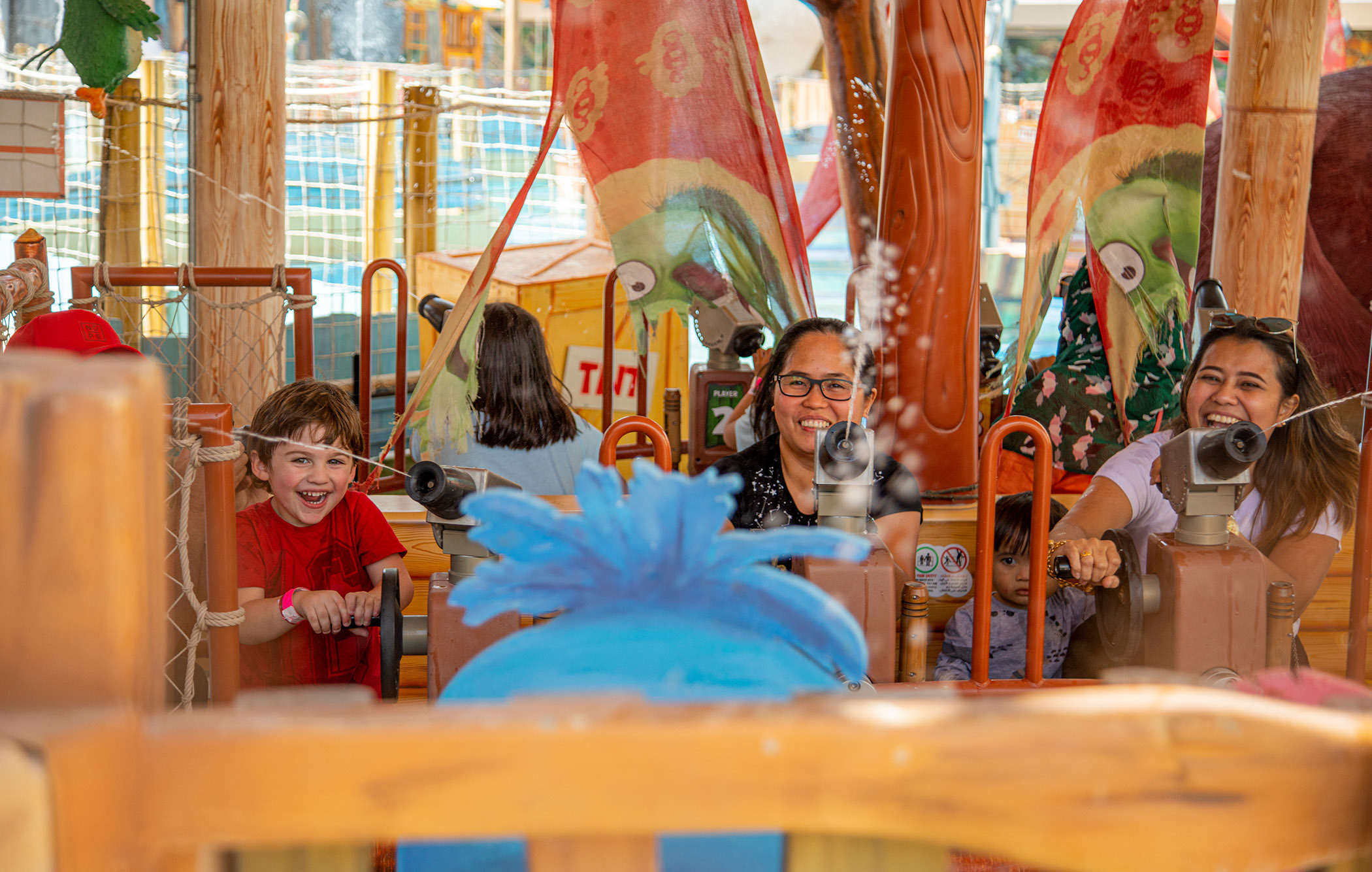 Meet us at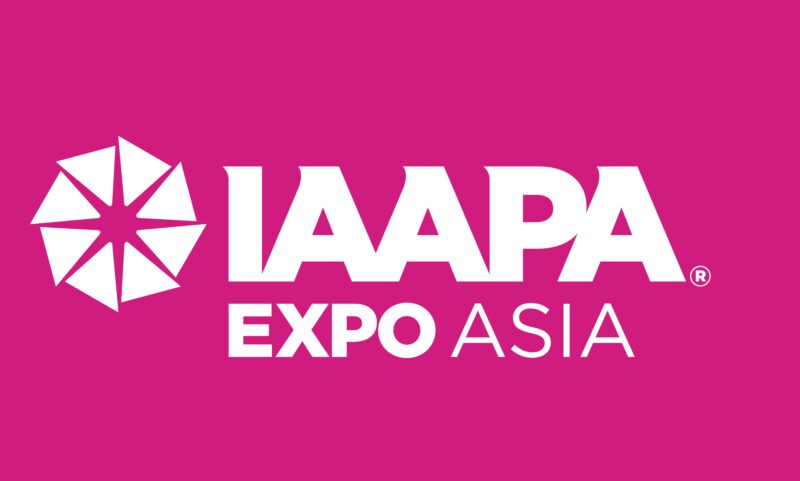 IAAPA Expo Asia, booth #L1317
June 13-16 2023
Marina Bay Sands
Singapore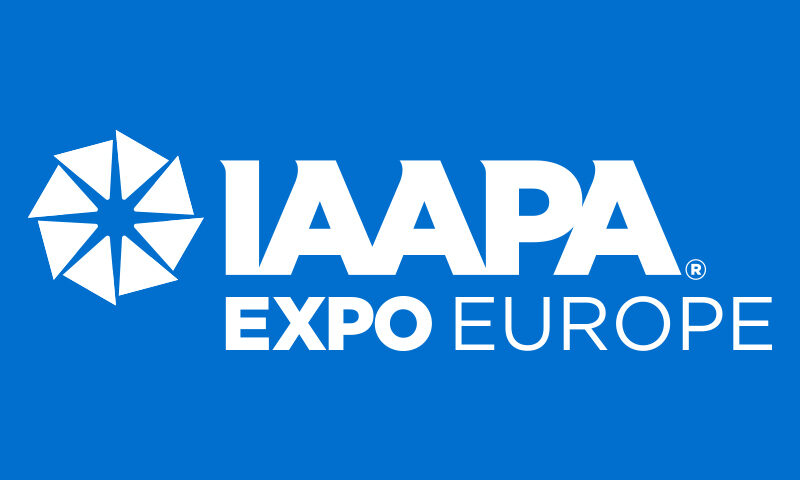 IAAPA Expo Europe, booth #A-2120
September 26-28 2023
Messe Wien Exhibition and Congress Center
Vienna, Austria