GameCabIN delivered to Fun Arena in Hamburg
Hamburg, Germany

Lagotronics Projects has delivered a GameCabIN to the two Fun Arena locations close to Hamburg. In this high-quality game experience, visitors are immersed in an underwater world. The underwater game has been customized for the customer.

Fun Arena
Fun Arena is an indoor theme park (family entertainment center) for both adults and children, with two locations at Norderstedt and Kiel in Germany. Fun Arena is known for its XXL attractions, including a 450-square-metre inflatable adventure park, mini golf experiences, a laser arena and various arcade games. At Fun Arena, entire families will experience a day full of fun.
GameCabIN
The GameCabIN is a standalone gaming experience that can be produced in 2D, 3D and even 4D. The GameCabIN can be installed on a very small footprint and is therefore suitable for almost all indoor leisure and entertainment locations. A 2-person version was delivered to Fun Arena, however several configurations are possible, such as 4, 6 or 8-player versions. Visitors play a 2D game using durable and very accurate interactive shooters. The seats and shooters can be painted in any colour so that they tie in with the Fun Arena and the theme.
Using the interactive shooters, players have to hit as many targets as possible in the game, therefore scoring points. After the game, each player's final scores are shown on a small display in the center of the seat.
Game Development
The customized underwater world game has been developed by the game producers at Lagotronics Projects. In this game, two visitors can simultaneously search for treasure in a beautiful underwater world. They must collect as much treasure and as many coins as possible. During this quest, they will find underwater caves and shipwrecks. A beautiful adventurous experience combined with an exciting treasure hunt!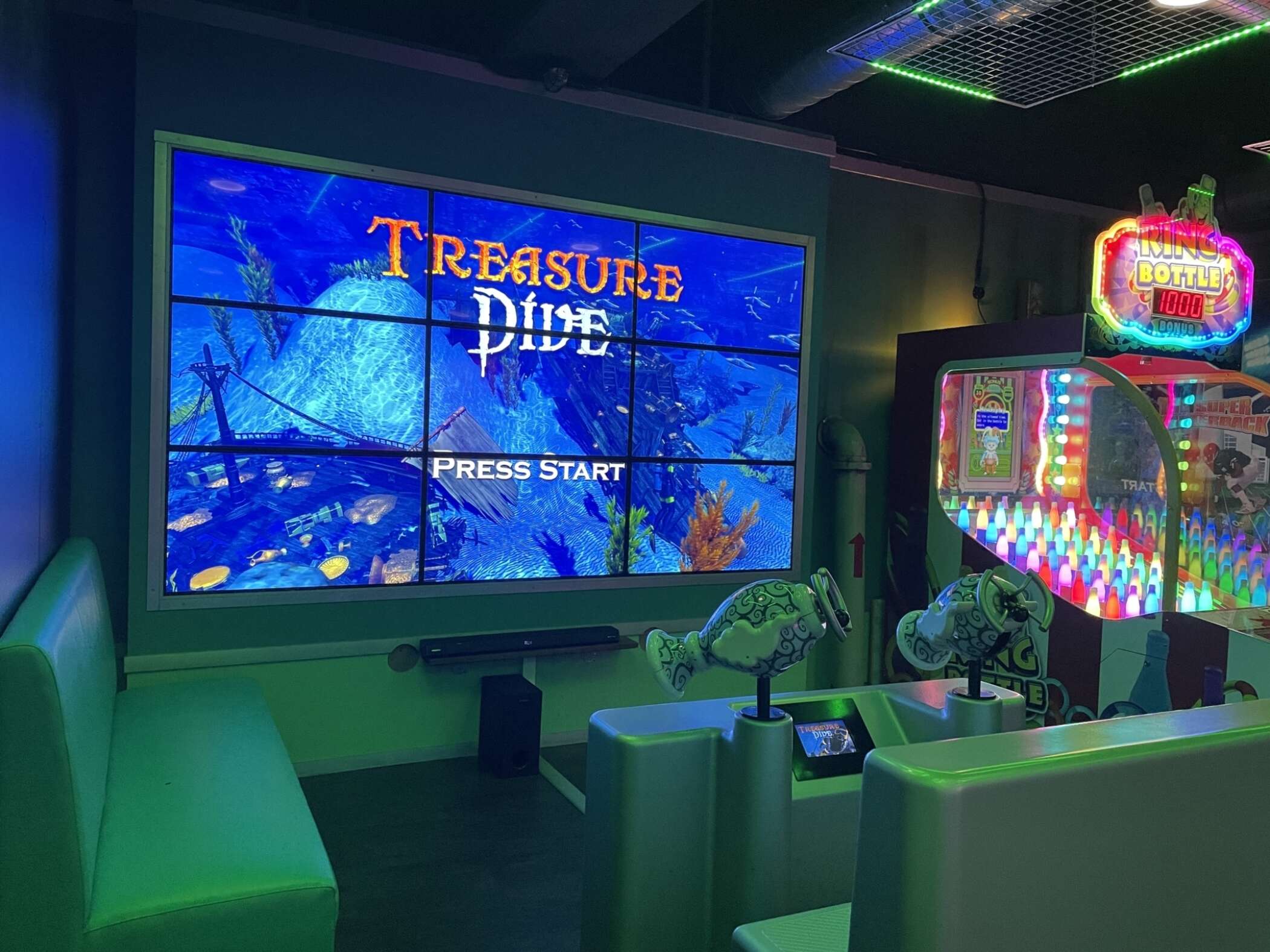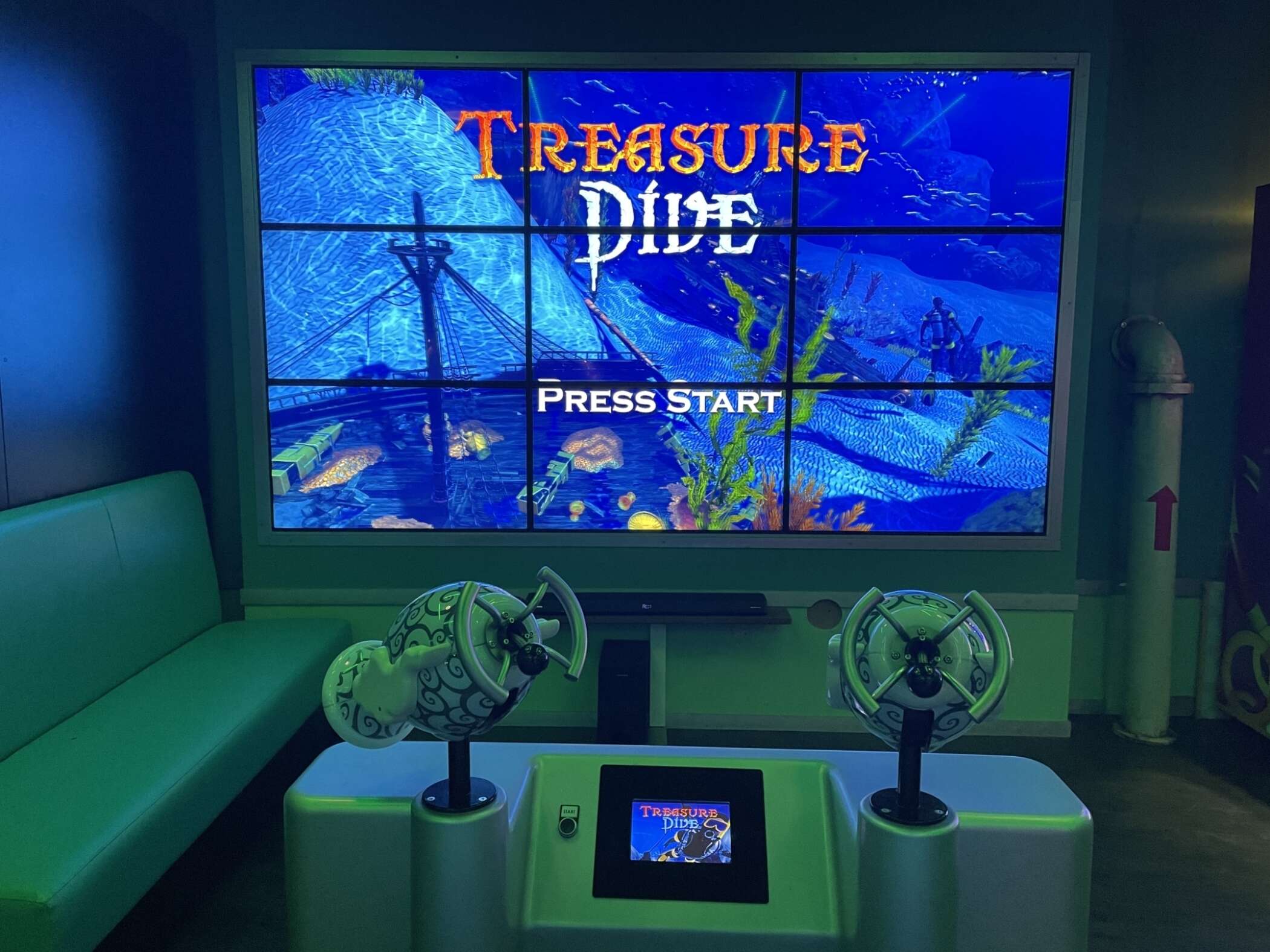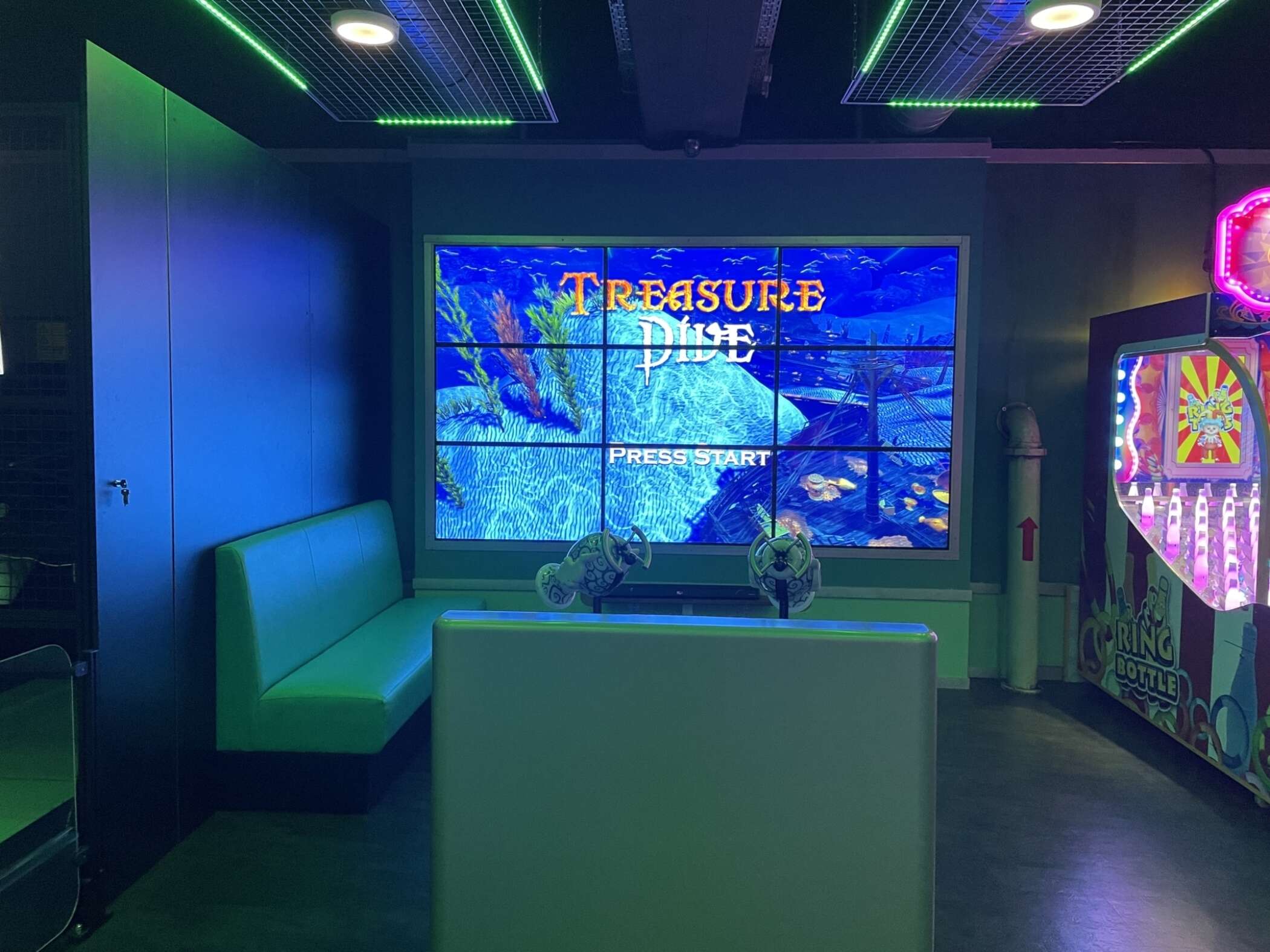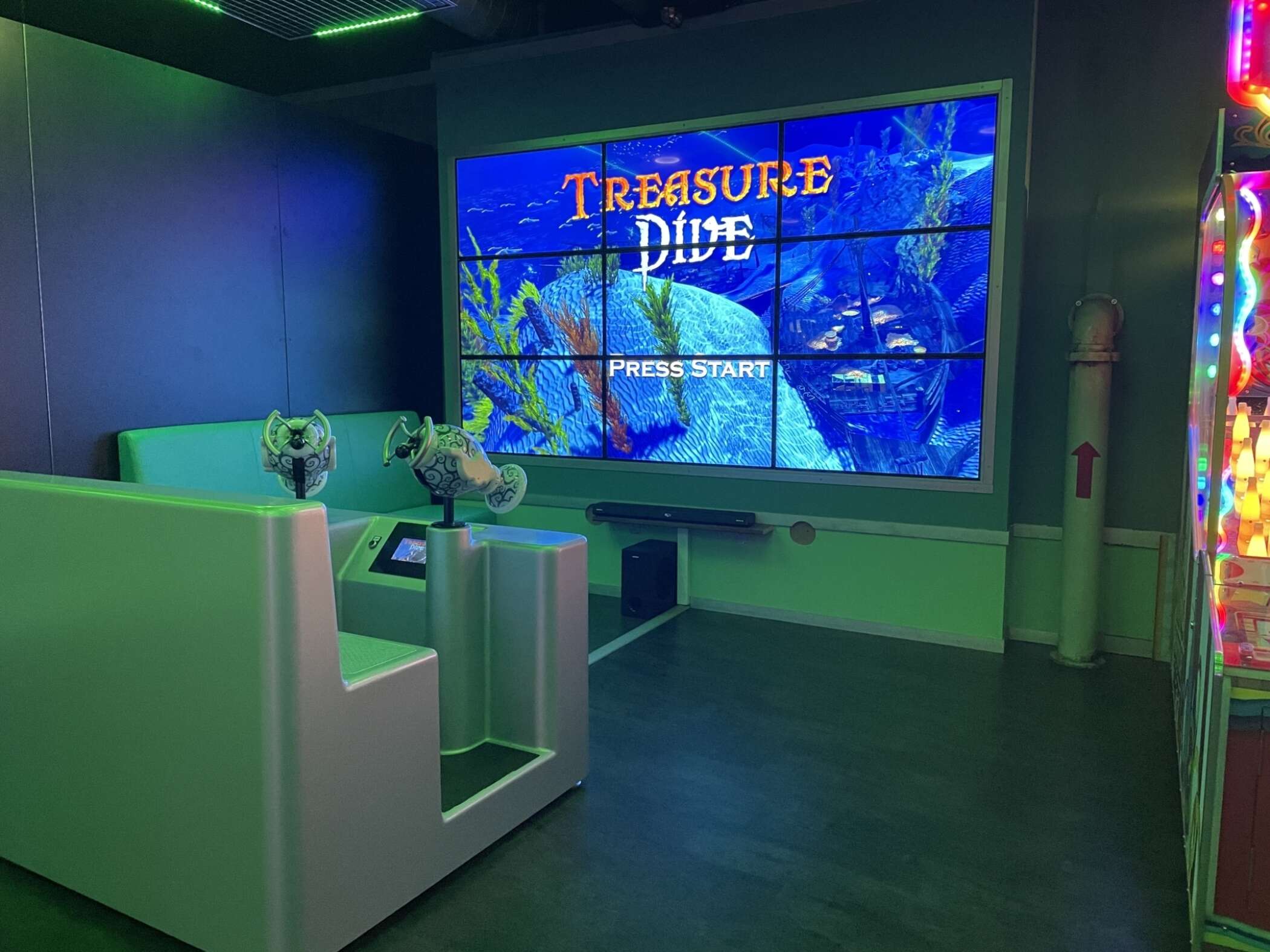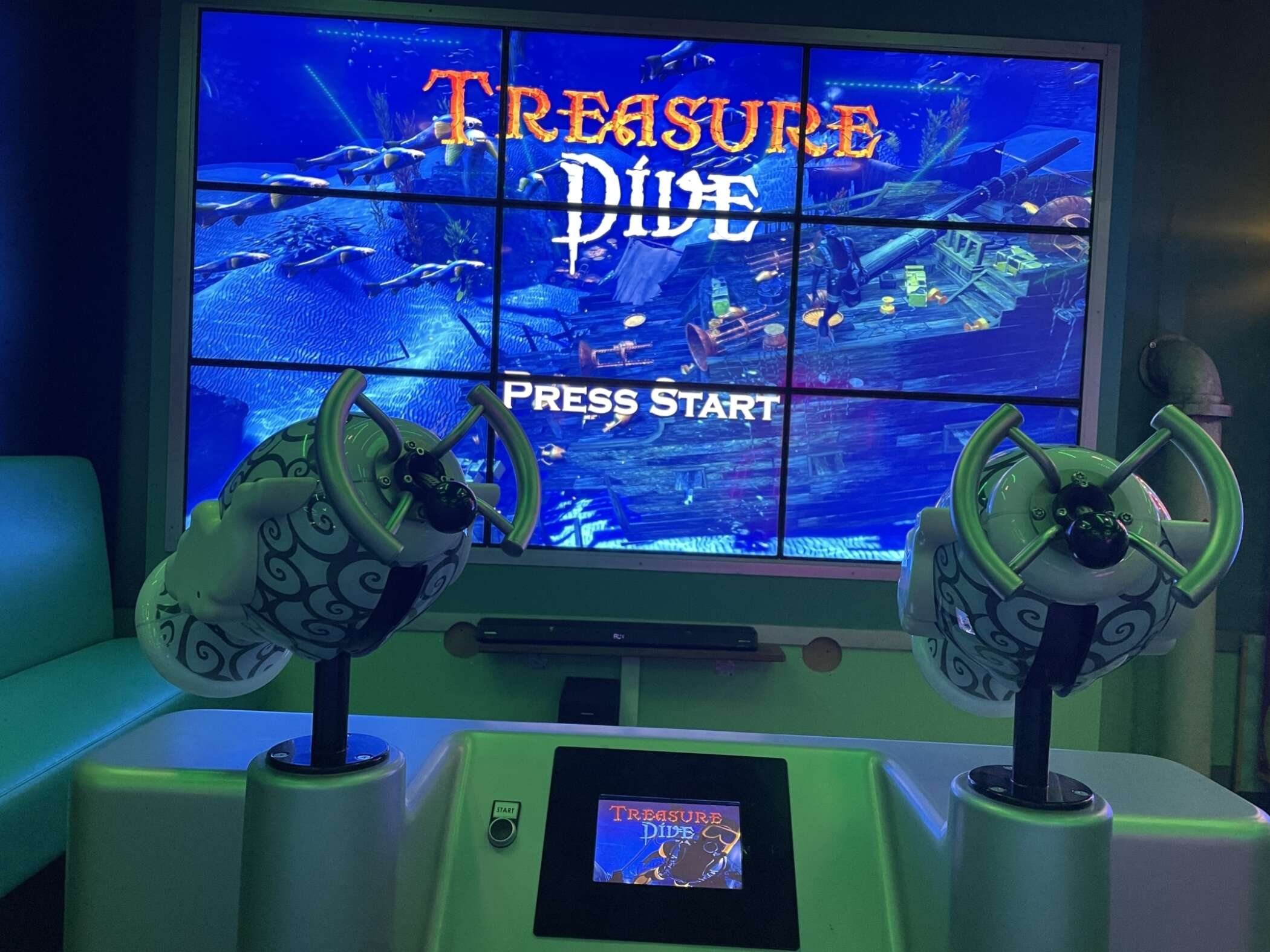 Meet us at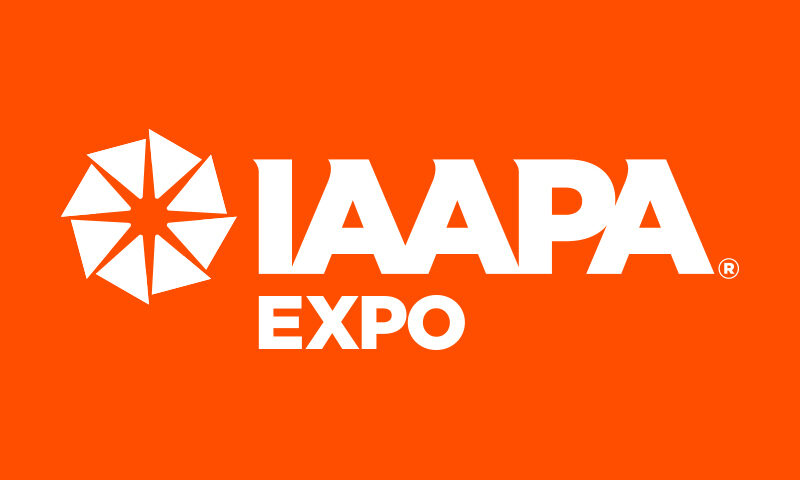 IAAPA Expo, booth #2681
November 14-17 2023
Orange County Convention Center
Orlando, FL, US