Family Entertainment Center
Alshaya's TEKZONE (Kuwait) Family Entertainment Center TEKZONE brings the future of fun to Kuwait! In cooperation with KCC Entertainment Design, Lagotronics Projects installed stunning AV and lighting shows, as well as a GameChanger!
State-of-the-art entertainment
TEKZONE is a dynamic and fun family entertainment center, set in a futuristic environment that unveils a new dimension in leisure and entertainment. Over 60 different experiences in TEKZONE create an innovative, state-of-the-art experience for every member of the family.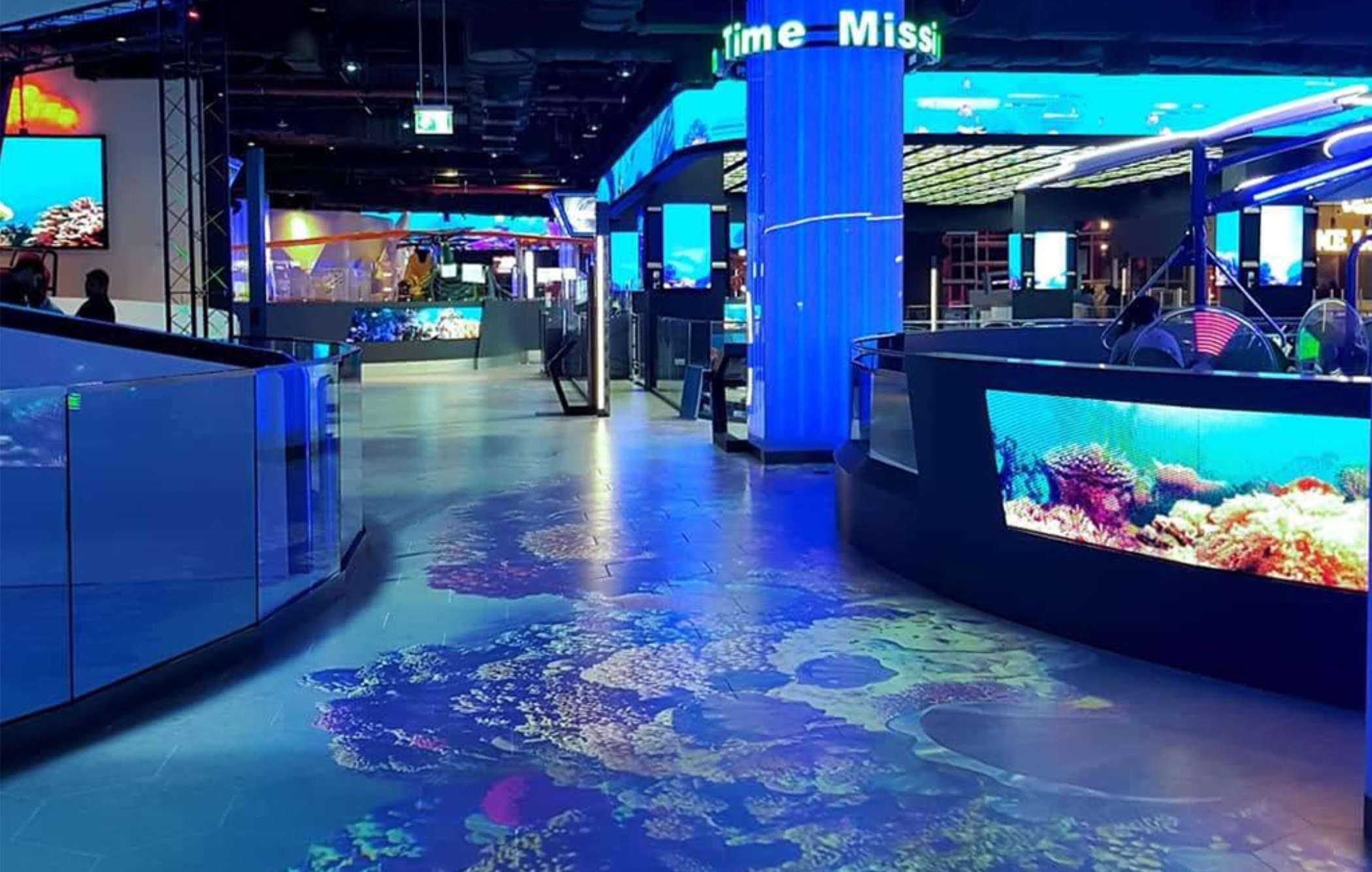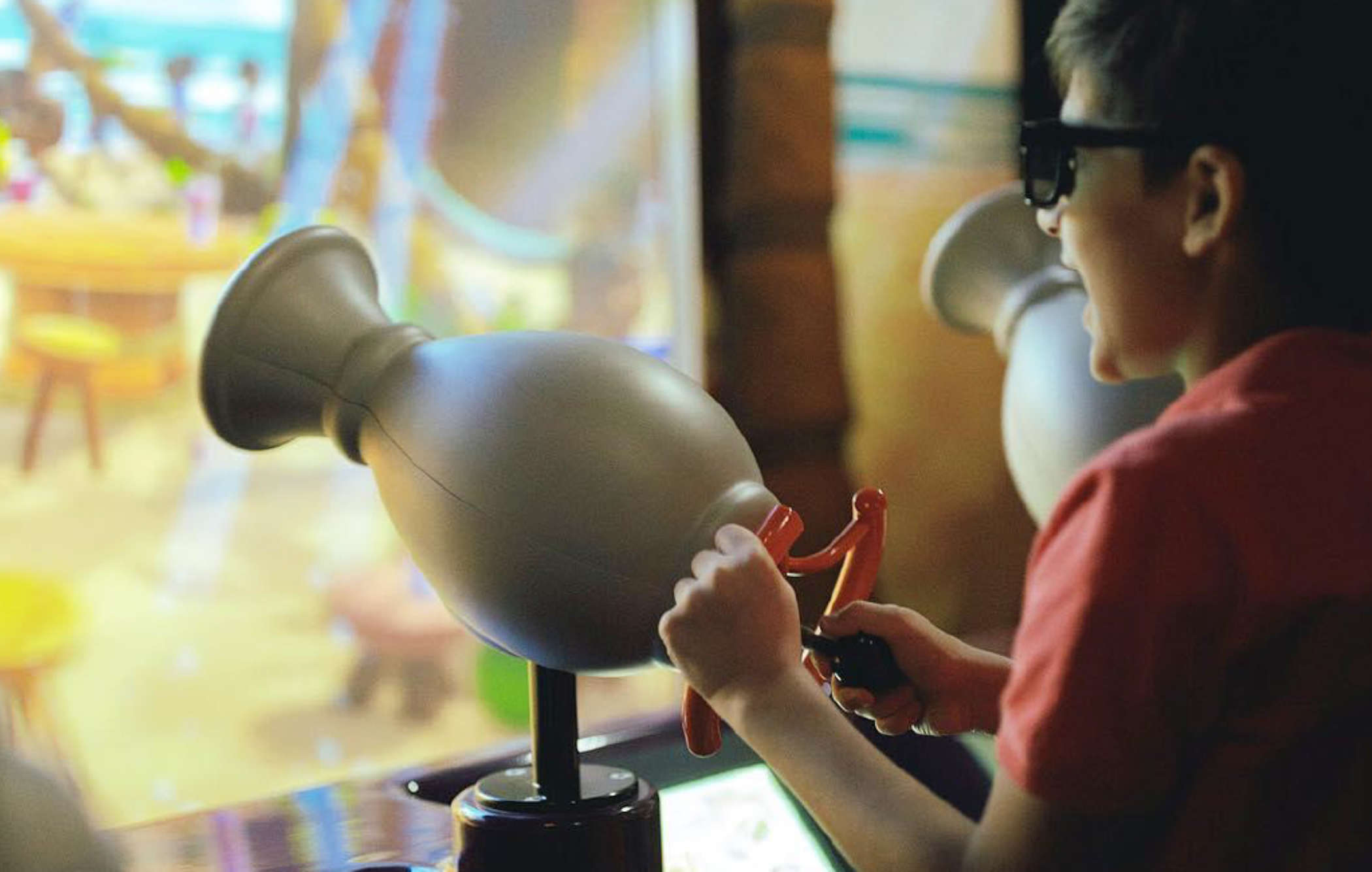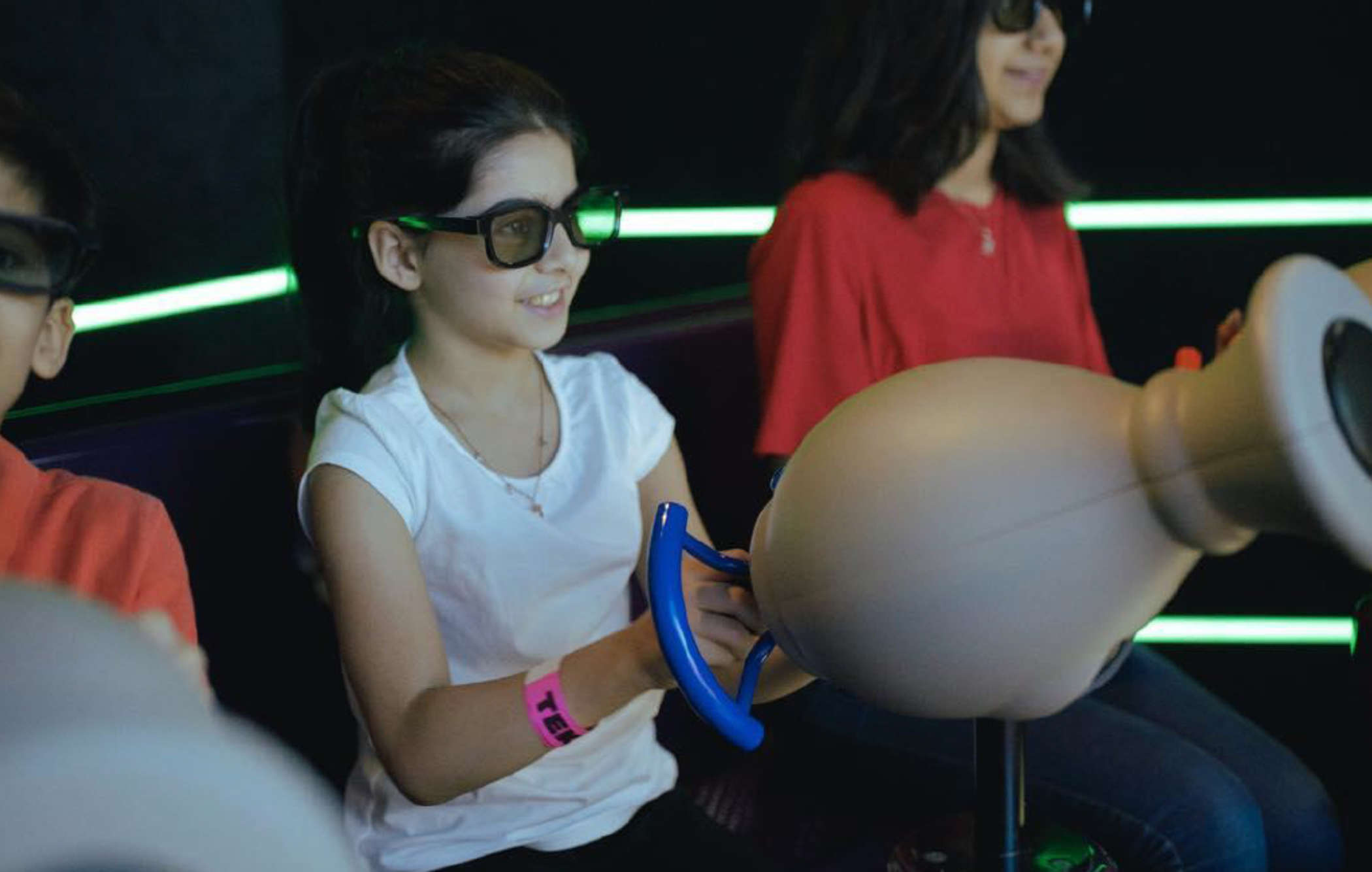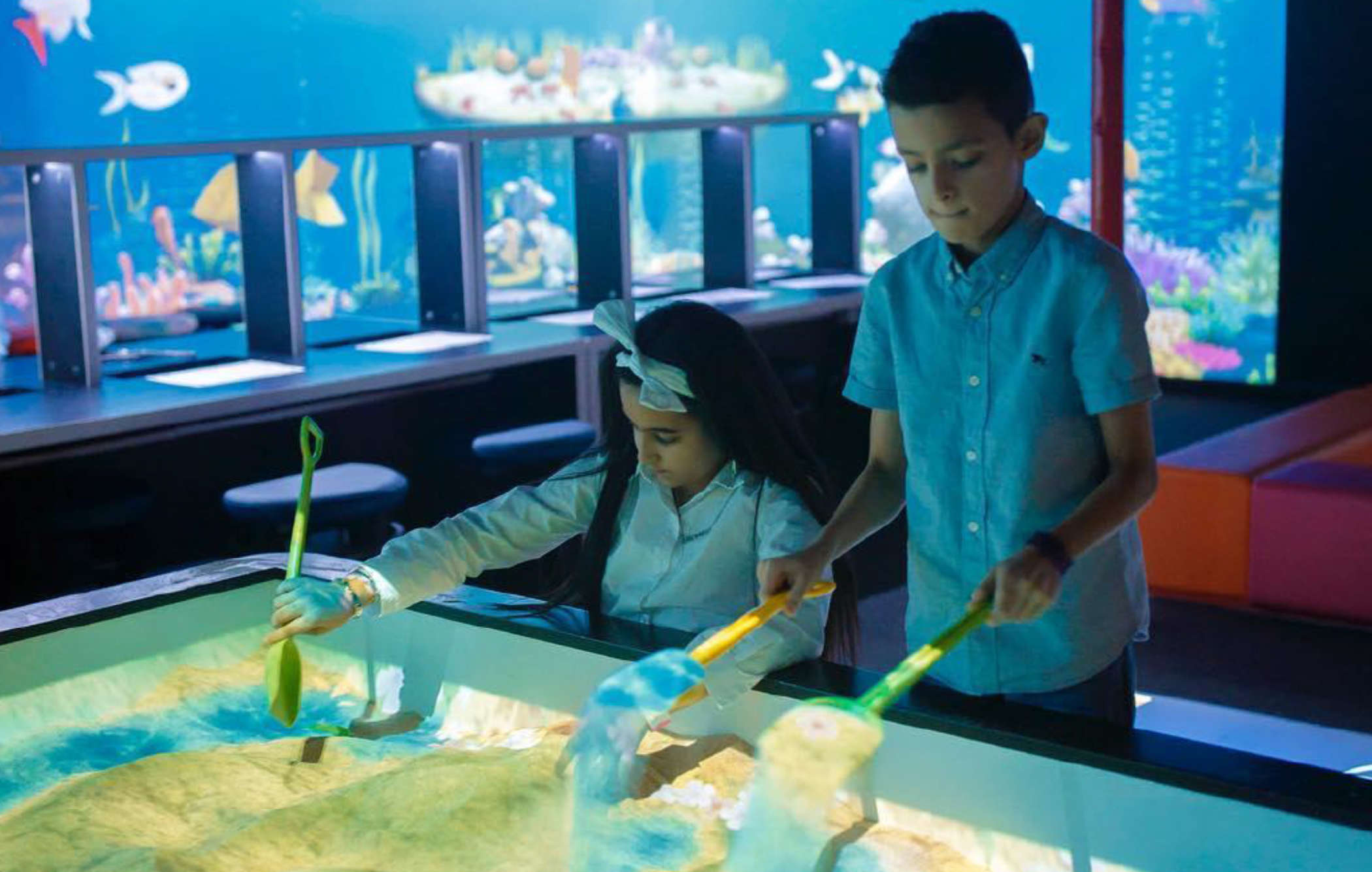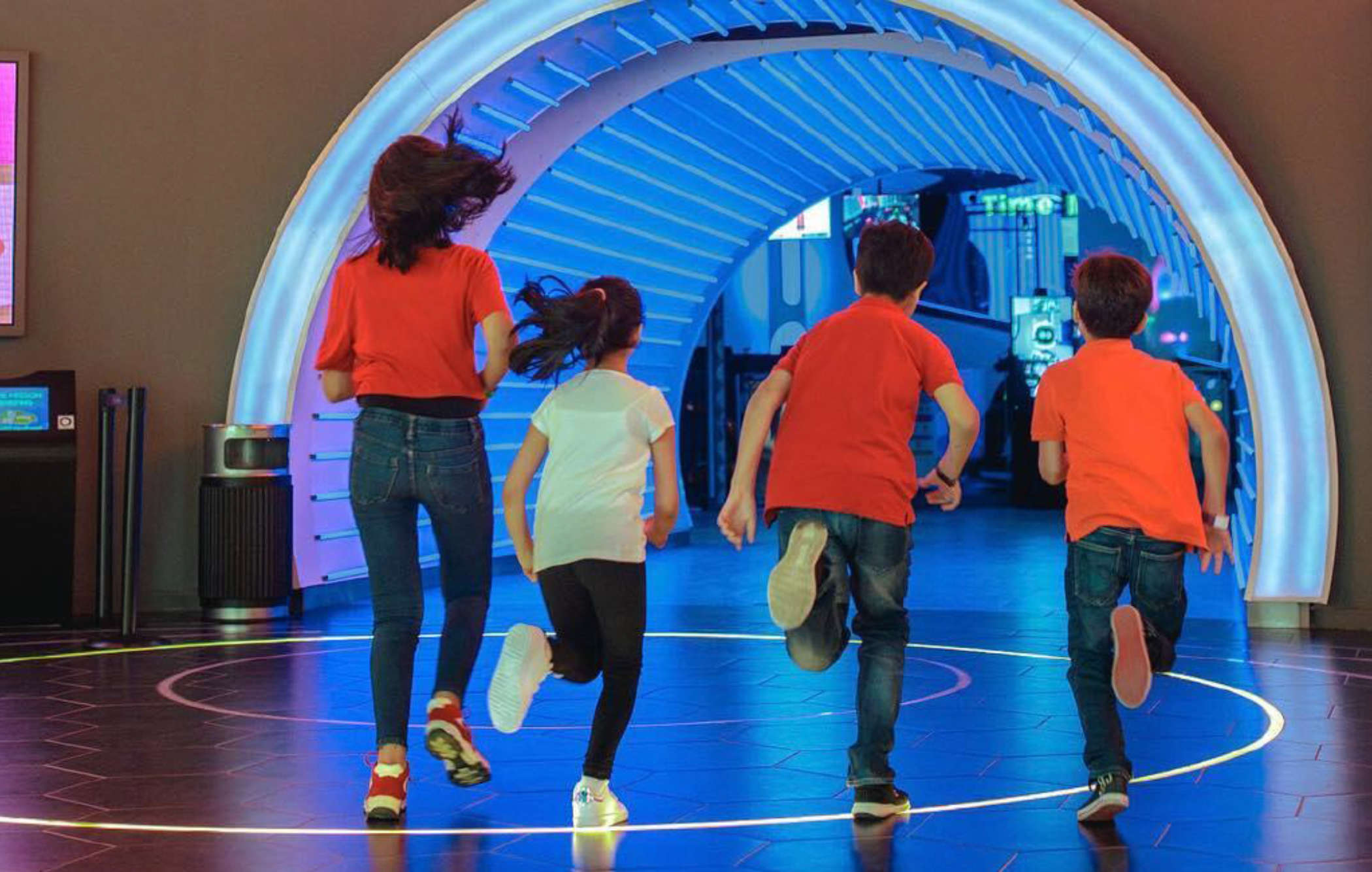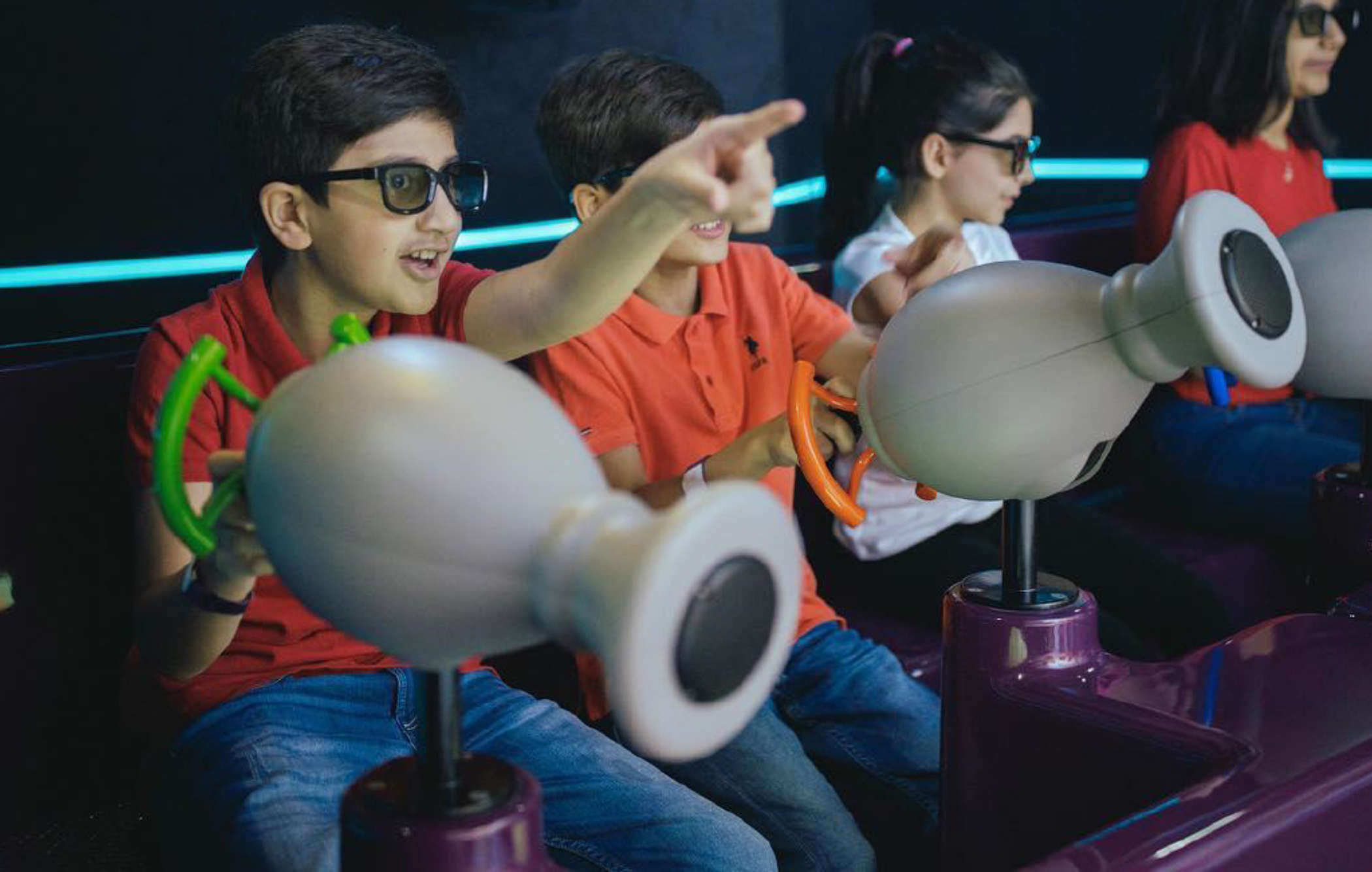 GameChanger: Zizo's Photo Shoot
TEKZONE debuts exclusive attractions and rides in the Middle East for the very first time, including Lagotronics Projects' GameChanger! It's called 'Zizo's Photo Shoot'. Zizo has a passion for adventure and during each season of the year, he travels to visit his family members. Every scene in the GameChanger represents a season, in which Zizo has to take pictures to collect family memories.
Show experiences & different themes
Lagotronics Projects installed some stunning show experiences at TEKZONE. No less than 75 floor projections showing one matching image with a resolution of 21,000 x 16,000 pixels! Furthermore, the wall projections contain great 3D mapping. These two kinds of projections are attuned to each other, and can alternate between three different themes: ocean, jungle and future city. This creates an ambience that can be changed on the spot!
Surprising AV & Lighting
Besides this, we installed a large number of LED screens and curved LED screens and great audio and lighting shows with surprising effects. We've integrated a content system which makes it possible to show TEKZONE's own content on the screens, such as special offers, sponsored messages and announcements. All projections, screens, audio, video and lighting installations are linked and work in sync, and are controllable through one show control system!
Meet us at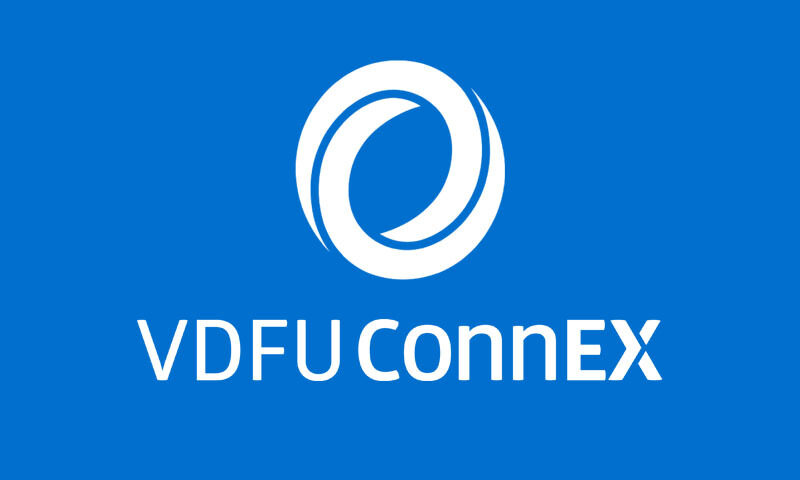 VDFU Connex, booth #41
February 20-21 2024
Mercure Hotel MOA
Berlin, Germany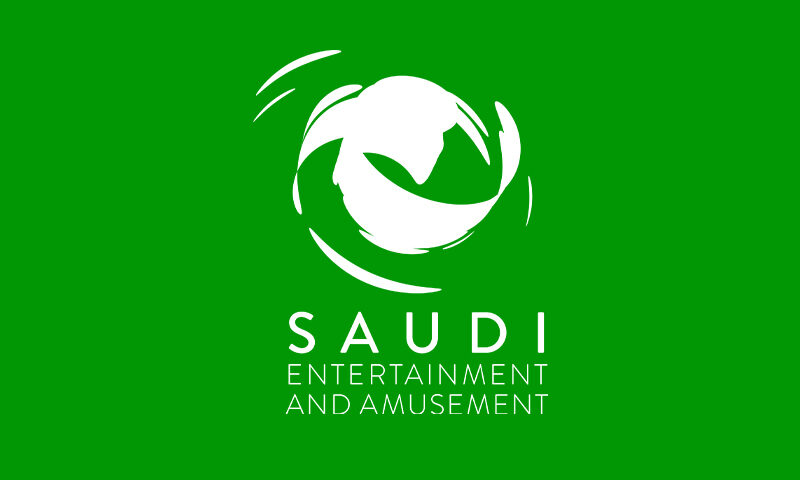 SEA Expo, booth #2C229
May 07-09 2024
Riyadh Front Exhibition & Conference Center
Riyadh, Saudi Arabia