Lagotronics Projects specializes in media-based dark rides and attractions for which different kinds of video projections and video solutions are used. In interactive media-based dark rides we add interactive elements or systems, allowing the visitors to influence the media content. For example, they can start video animations or play an interactive game, whilst earning points.
Video Projections
For media-based dark rides, we deliver and install a wide variety of video projections and video effects. From animations on LED screens to 2D and 3D projections, transparent projections, fog screen projections, holographic projections and projection mapping. If required, we can also take care of the warping, blending and programming of large projections, such as dome projections and 360 projections.
Interactive Video Systems
We have developed unique interactive video systems for dark rides. Our TRIG® technology and show control offer an endless array of options for transforming media-based dark rides into interactive experiences. During the ride, visitors play a first-rate interactive 2D or 3D game on large video screens. Every player has an interactive device, for example, a shooter, gun, camera or magic wand and use this device to hit as many targets as possible during the game. When targets are hit, points are awarded, new targets activated and astonishing video effects are triggered. One of the most unique features is that it seems as if projectiles are actually flying out of the device in the video game.
As well as TRIG®, we also offer interactive systems such as Gesture Control, Touch & Swipe, VR and AR which fully immerse visitors in the experience.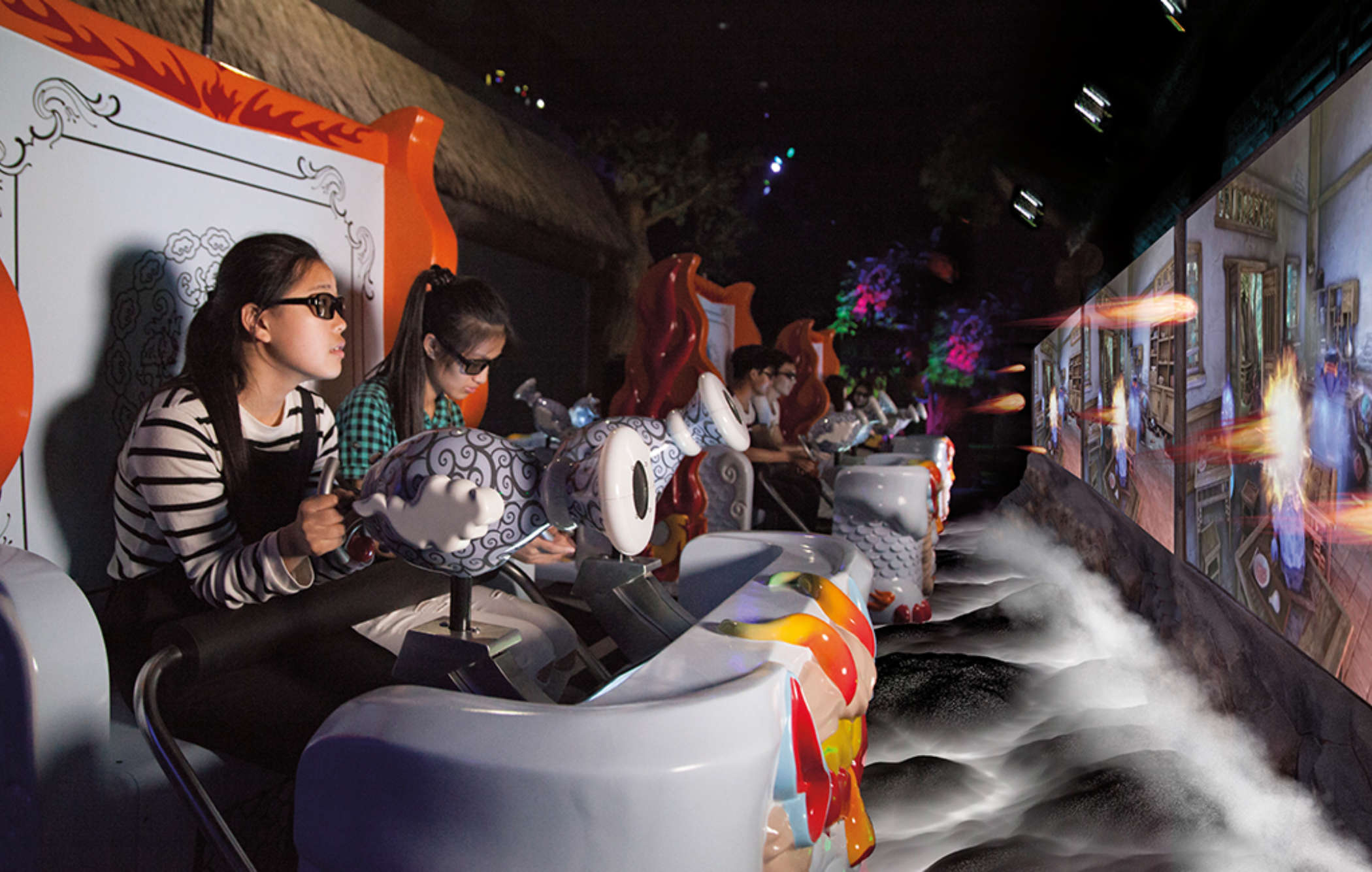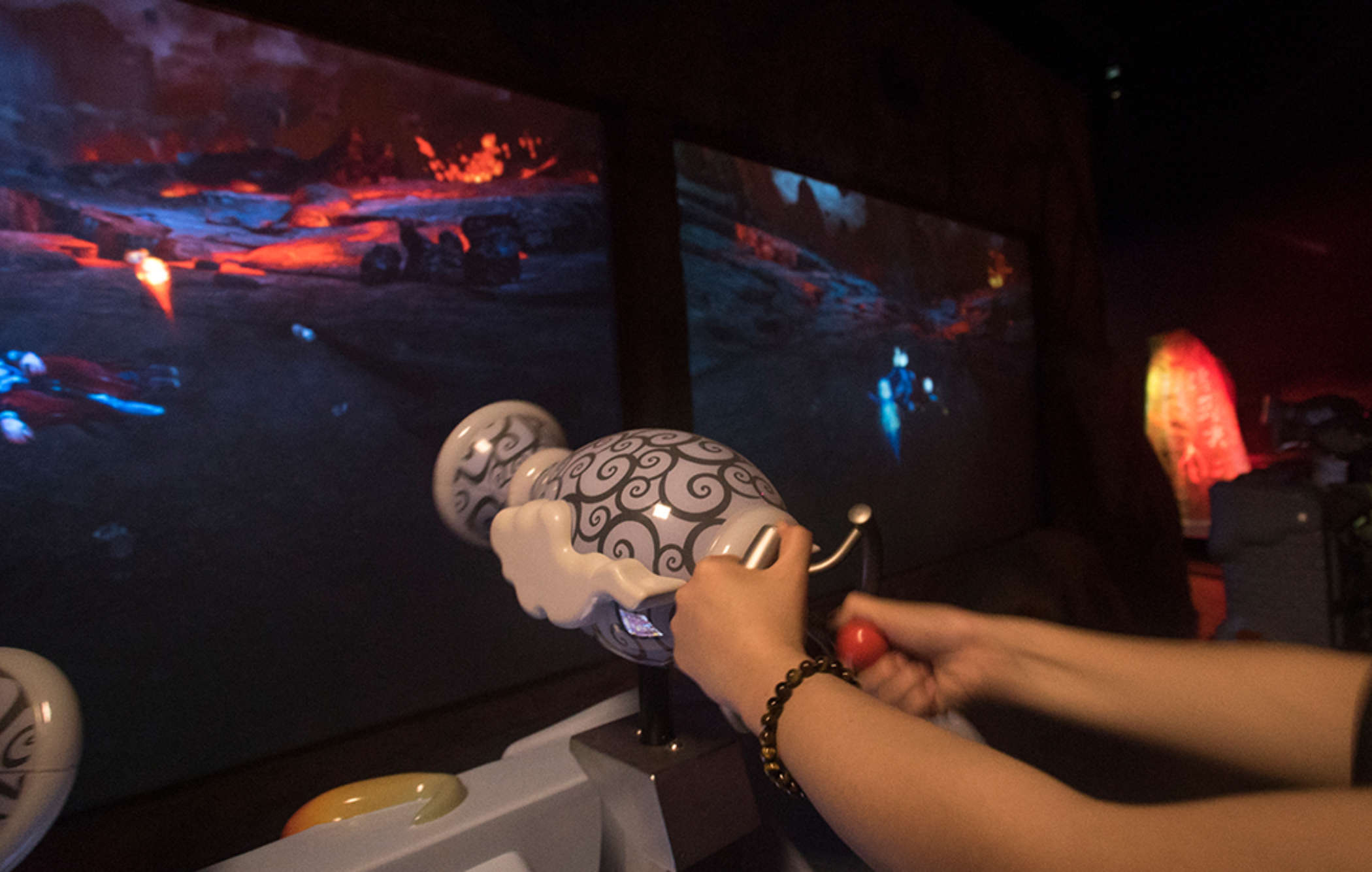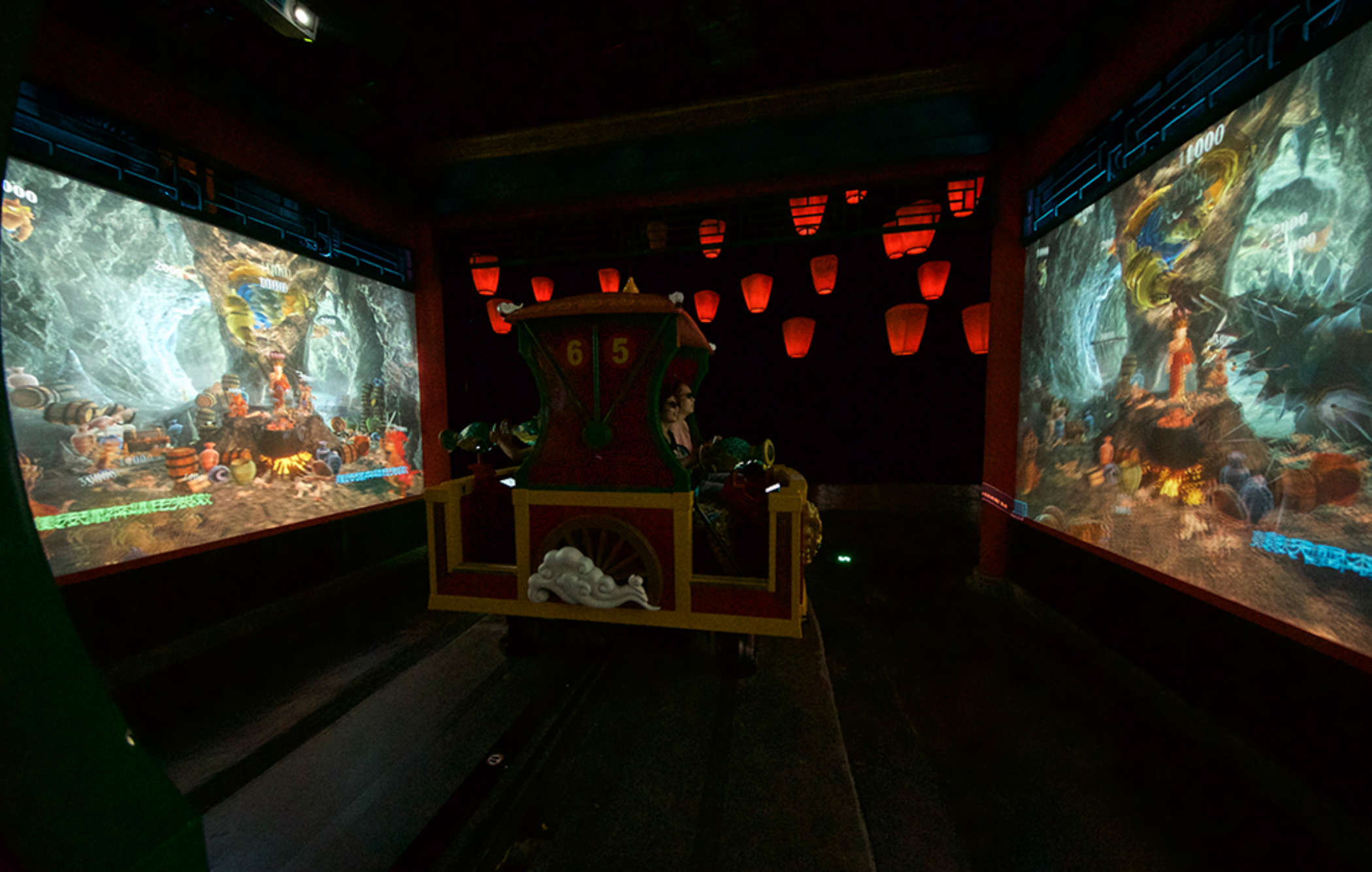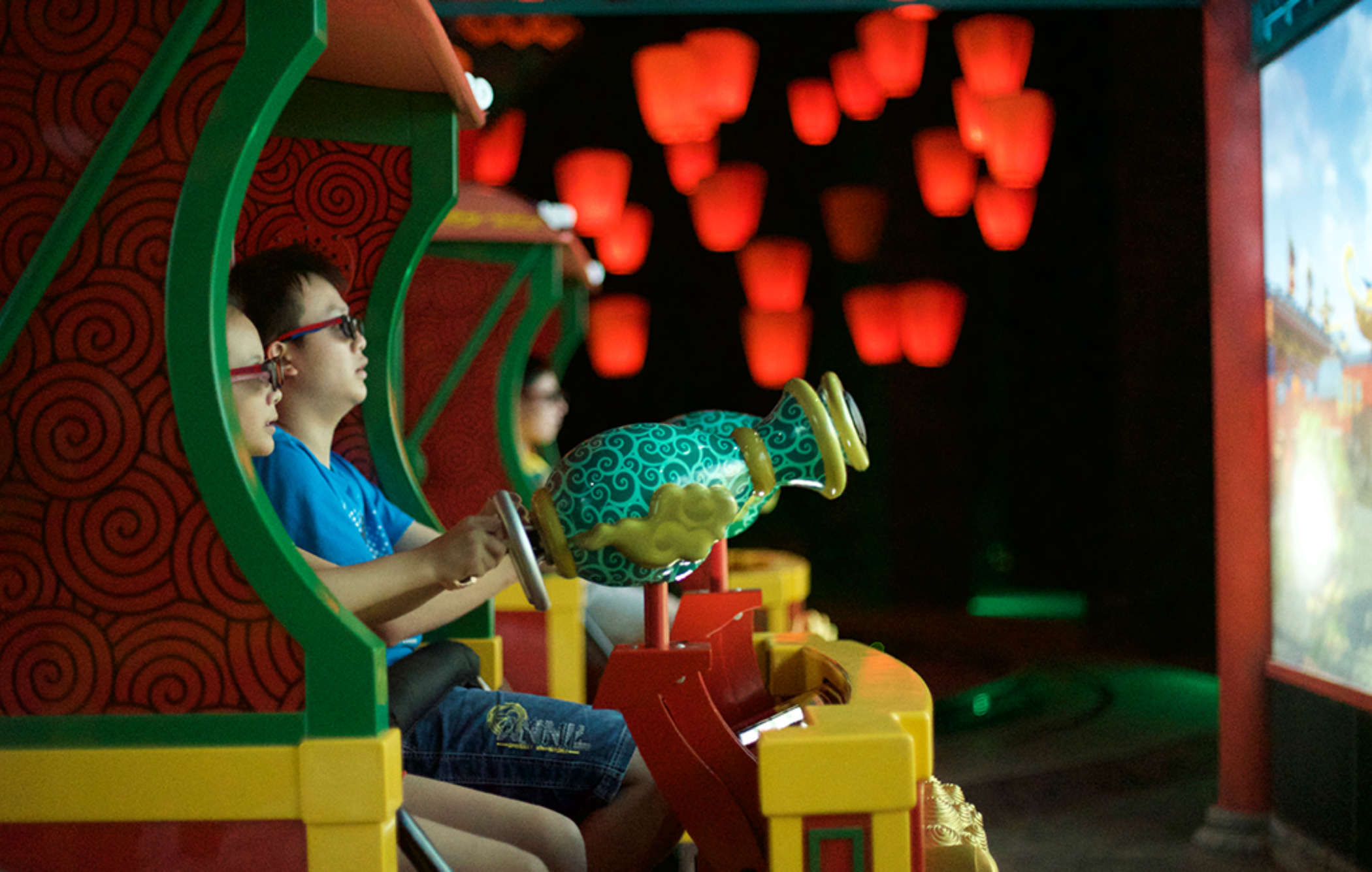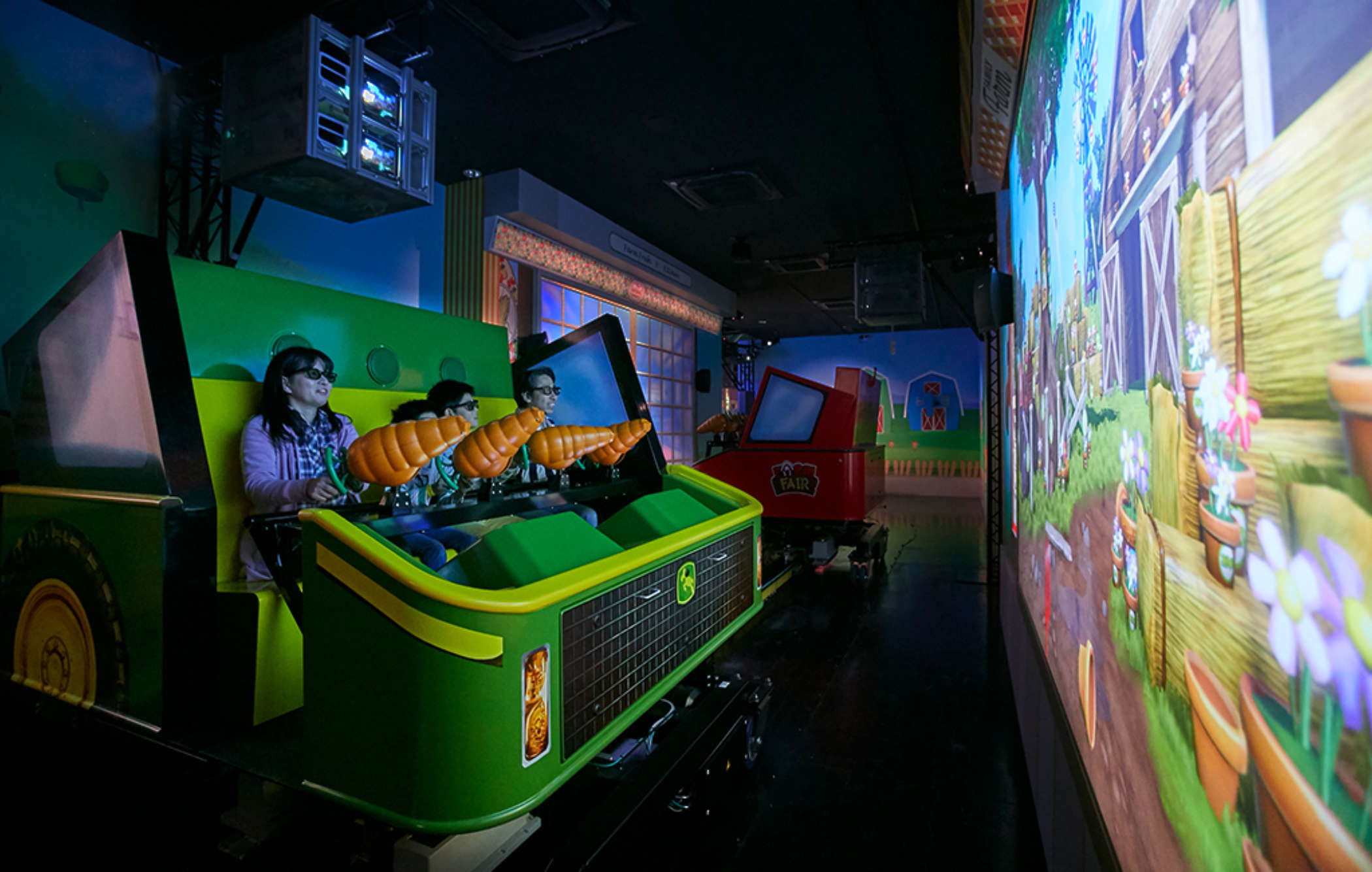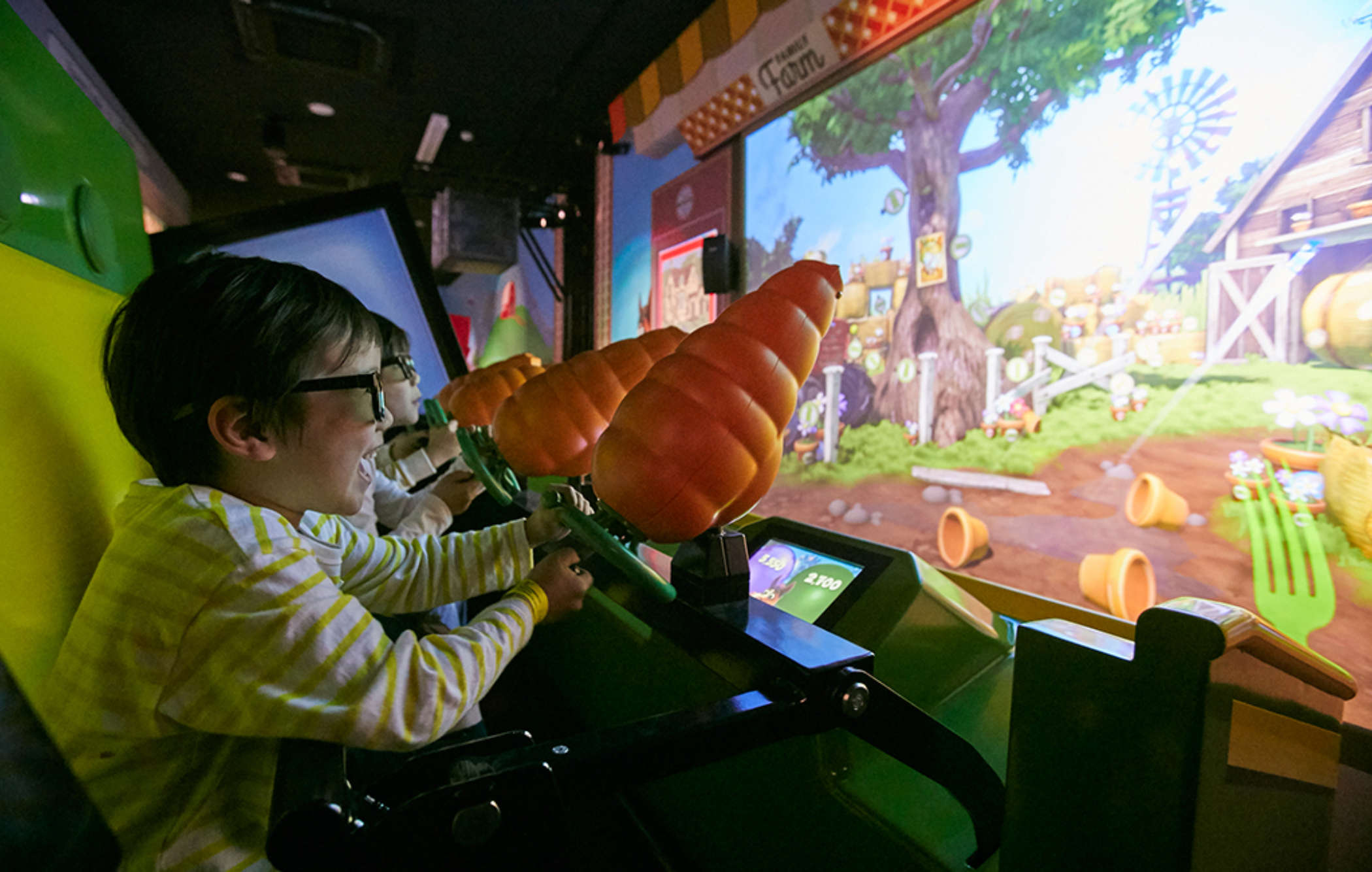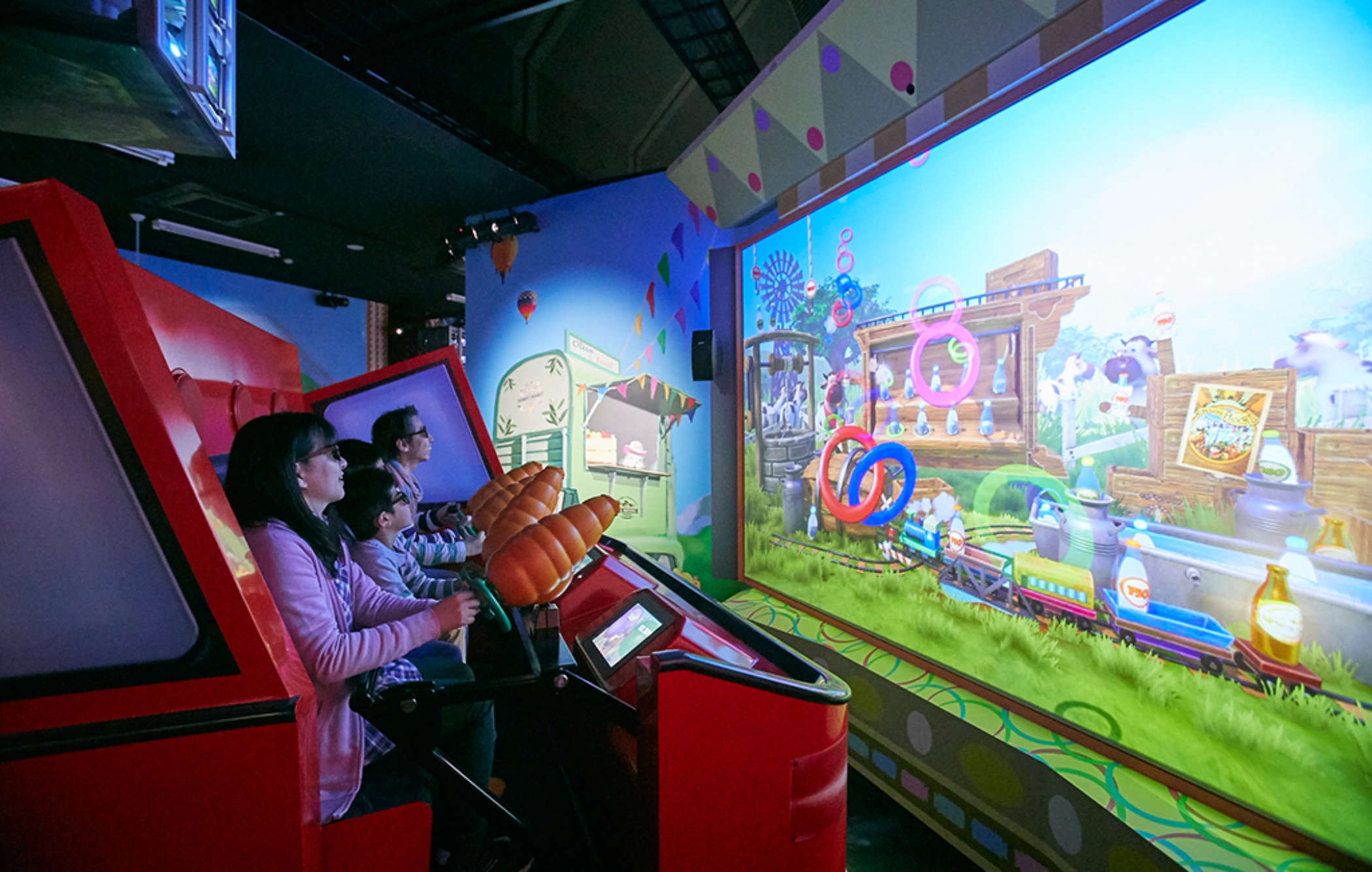 AR Dark Ride
In augmented reality dark rides, we use wearable augmented reality. For instance, smart glasses which display the digital layer immediately in front of the visitor's eyes. Our interactive systems are prepared for integration with AR. This offers unique opportunities for creating new interactive dark ride concepts, allowing visitors to interact with both the physical environment and the AR content simultaneously.
Game Portfolio
We have our own game portfolio and various IPs, but we can also develop customized games and media content.
Turnkey Media Dark Rides
In addition to the interactive system and the game, we also ensure an optimal visitor experience by integrating audio, show lighting, SFX and animatronics. If required, we can manage the entire project, including concept design, ride system and theming.
​
Showcases