Interactivity has a positive effect on the visitor experience. It keeps visitors more engaged and gives them the feeling that they are in control and are playing the leading role! Action and reaction, that is what it's all about when it comes to interactive experiences.
Every area and every environment can be transformed into an unforgettable experience. As well as interactive rides, we also develop and implement interactive and audio-visual experiences. For example, in the form of video projections, video walls, touch screen solutions, a 3D theater, or an interactive or audio-visual walkthrough experience. But the options also include a VR or AR experience. We use different technologies and show control systems to allow easy control of all audio and video equipment, interactive elements, show lighting and special effects.

The interactive and audio-visual experiences are not only suitable for FECs, museums and zoos, they are also perfect for trade fairs, reception areas or as standalone exhibits. Through our decades of experience in developing various interactive experiences we can offer different turnkey solutions, but we are also able to create customised experiences for every client and every requirement. We would love to meet with you to look at the different options.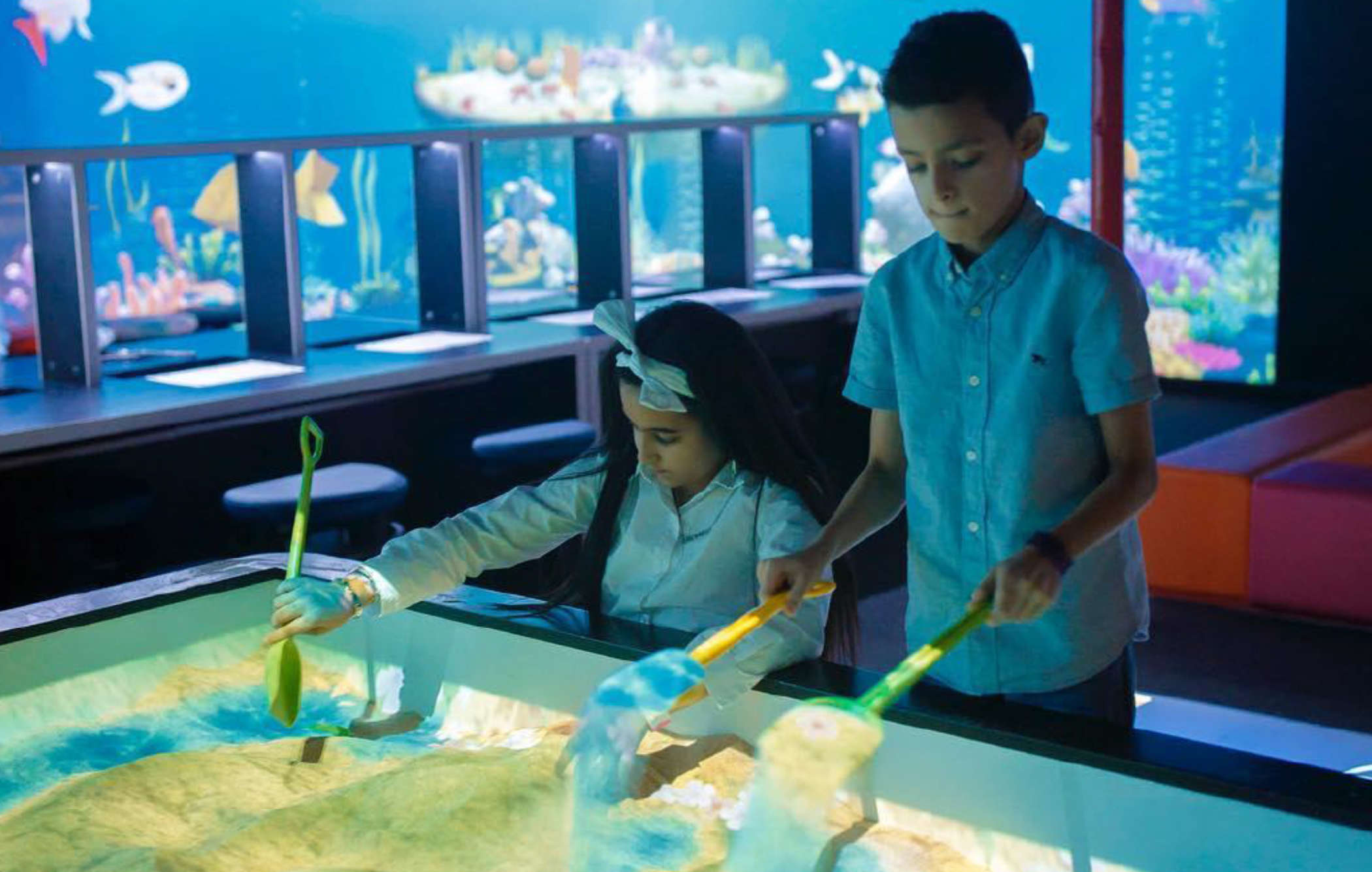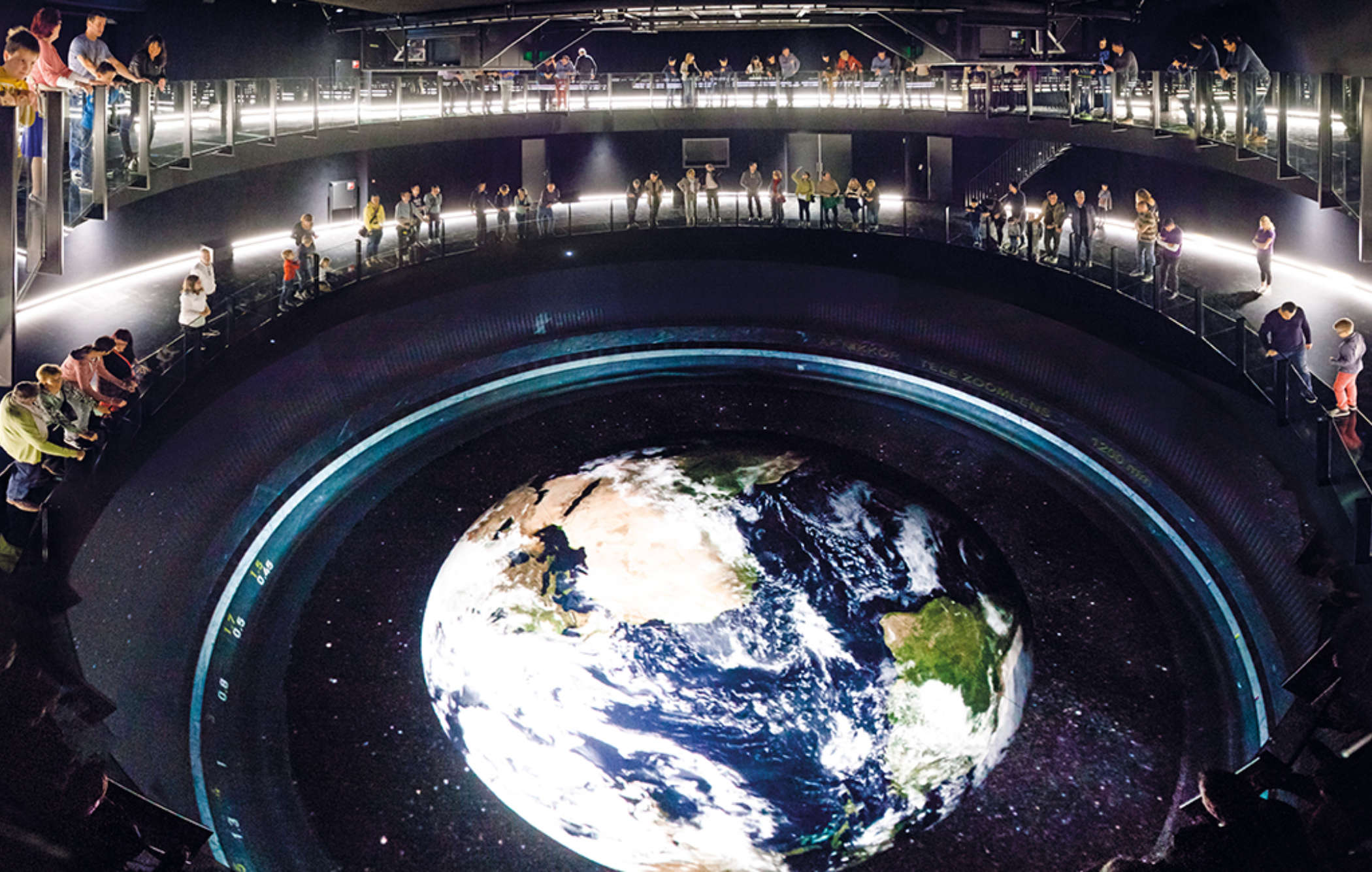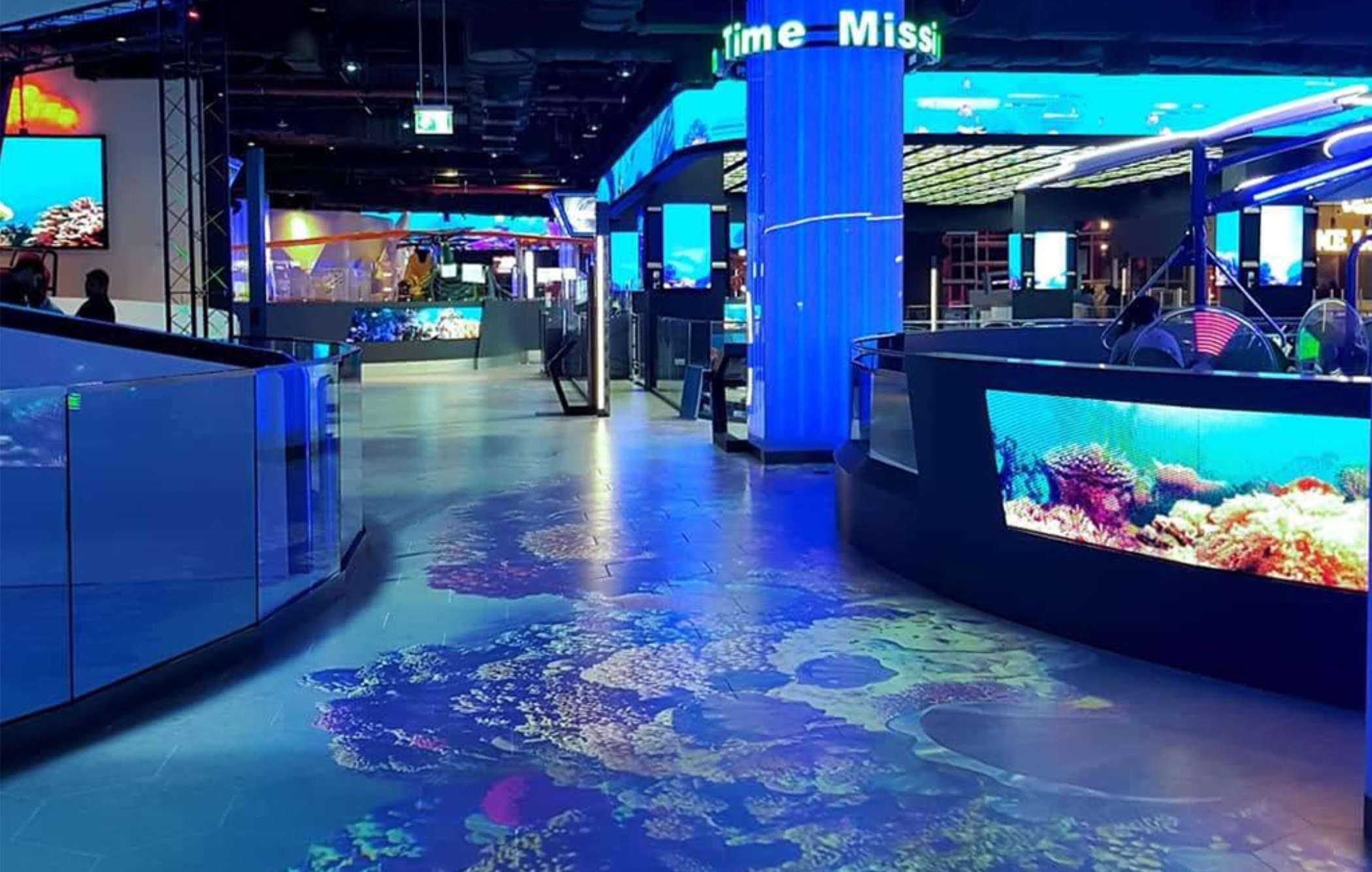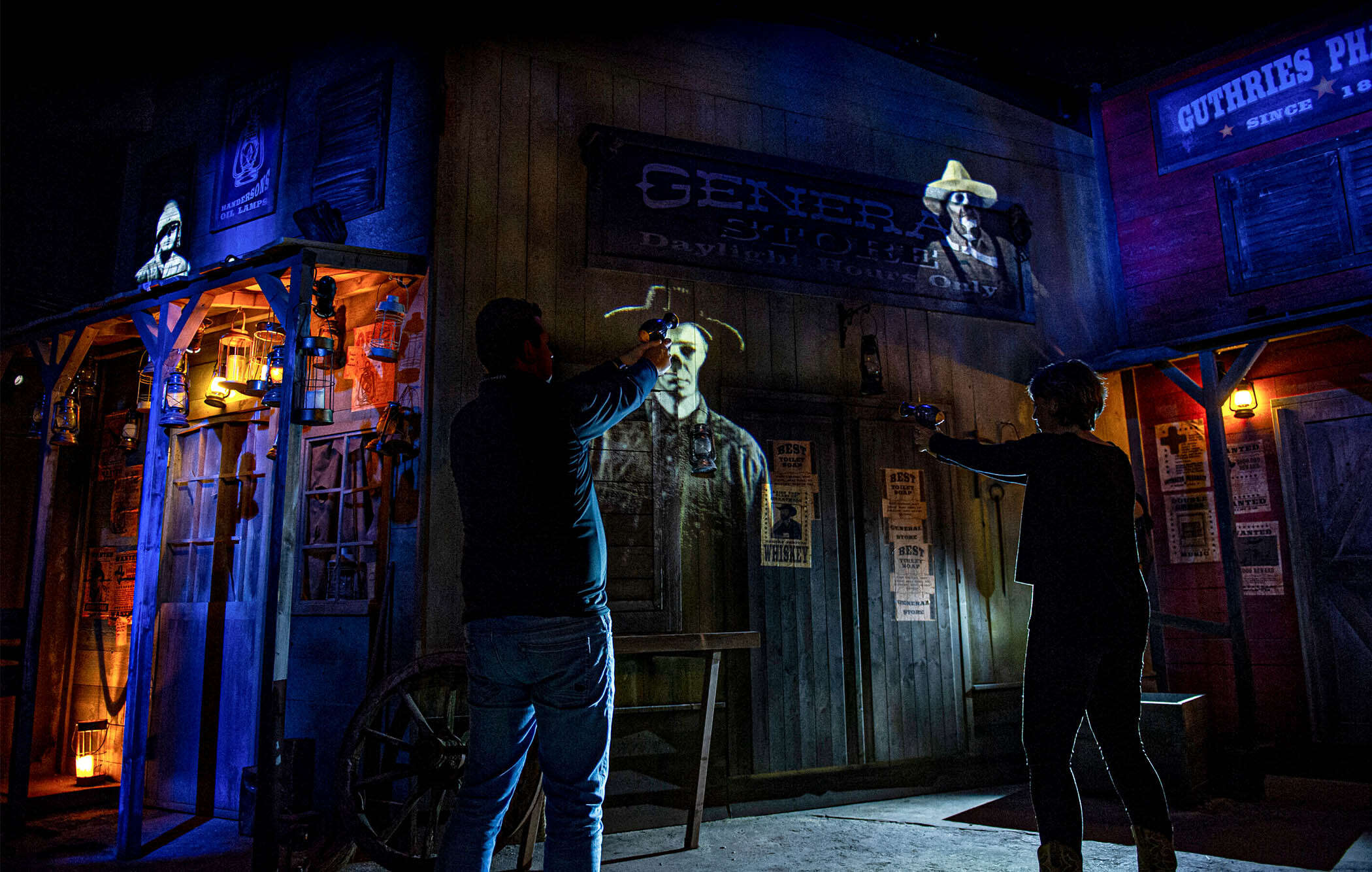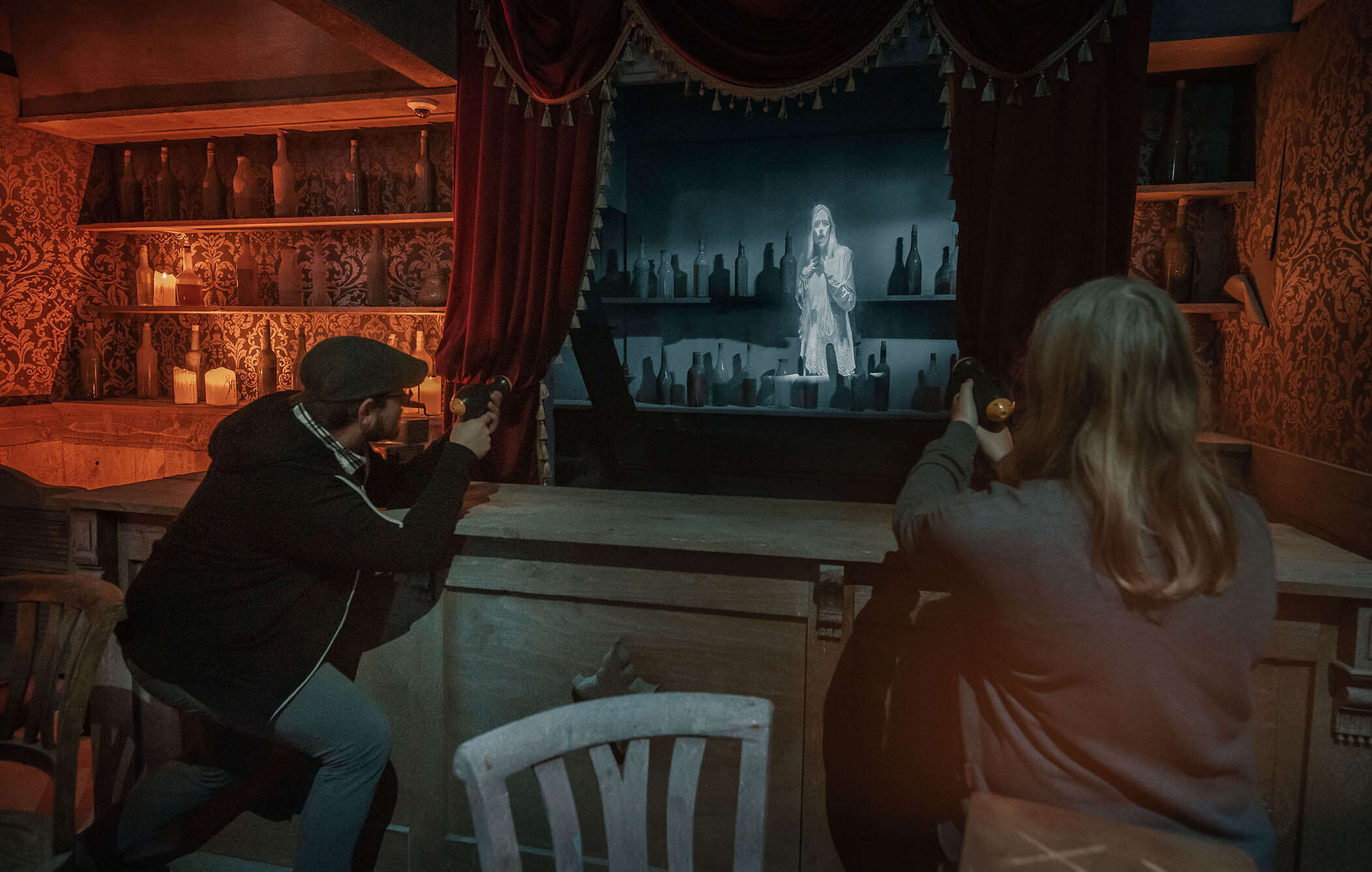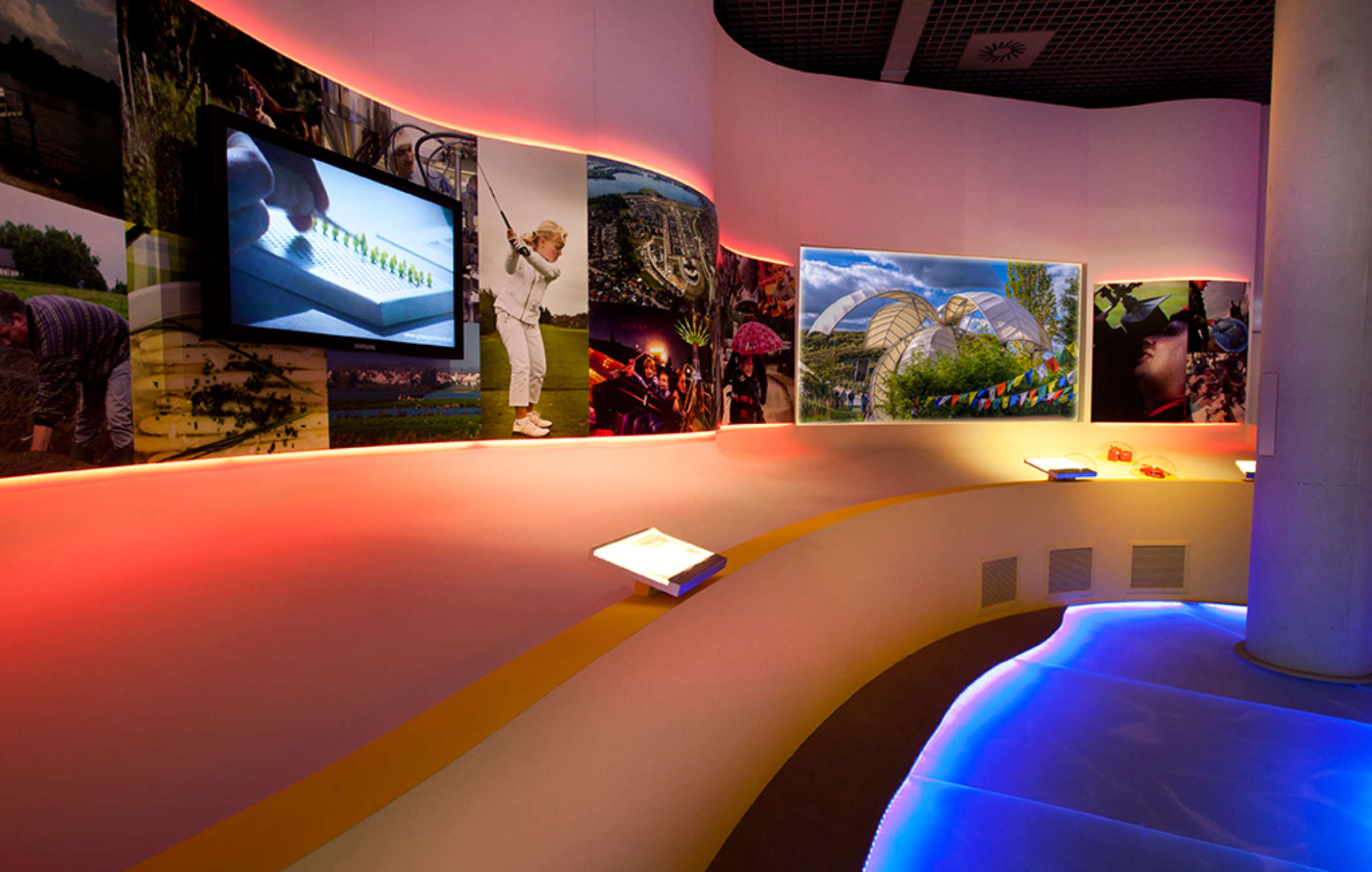 Interactive experiences for Family Entertainment Centres
In addition to interactive rides, such as dark rides, kids' rides, towers, rollercoasters and the GameChanger-XS, Lagotronics Projects also offers a variety of other interactive and audio-visual solutions for Family Entertainment Centres (FECs).
In terms of interactive experiences for FECs, we offer the GameCabIN, VR games, AR experiences, interactive video projections (floor and wall projections) and various interactive gaming experiences, including a shooting gallery and interactive flying theatres.
An interactive walkthrough is also perfect for FECs. One of the most popular themes at the moment has to be a Ghost Hunt, where visitors using interactive shooters hunt for ghosts and spirits, whilst having to search for hidden hints. An interactive walkthrough can also take the form of a treasure hunt, where visitors must complete certain missions. And how about a walkthrough experience with hidden corridors and fake doors, where visitors have to find their way out whilst being attacked by scary creatures (projections).

Game and media production
Media creation is largely carried out in-house in our own game development department, where we develop customised games and media, as well as our own games and IPs. A few examples of our own games and IPs that we have developed are Farm Fair, Moon Bunny Rescue, Snow Frenzy, and Beach Fun.

Interactive experiences for Museums
Interactivity is also a perfect addition for museums. Museums and experience centres can attract wide audiences through interactive experience and family-friendly games. This especially offers opportunities to attract younger generations to the museum, groups that are usually underrepresented. As well as creating an interactive experience for visitors, the digitalisation of museums also plays an important role in reaching the general public.

Augmented and Virtual Reality are perfect examples of this. Any work of art exhibited in a museum can become an interactive virtual model. Imagine an app that gives visitors an entirely live view of extinct animals or historic buildings. This enables museums to bring exhibitions and tours to life and to offer visitors an intense and educational experience. This allows entertainment and education to go hand-in-hand.

An interactive and audio-visual experience is also perfect for museums and experience centres. By using video screens, touch screens and video projections in combination with sound effects, background music, push buttons and sensors, we give a museum, experience centre or exhibition a totally new dimension. See, for example, the "Journey through the human body" experience at Corpus. It is even possible to integrate educational and fun games, questions, and puzzles to encourage interaction and the provision of information in the museum.
''Create an unforgettable museum experience by adding interactive and audio-visual elements."
Interactive experiences for Zoos
Zoos always have a map and signposts. This could be more interactive and unique through the use of, for example, Augmented Reality. For example, an alternative might be interactive navigation in the form of Augmented Reality animal characters who show visitors the way. Beacons could be placed in the zoo which people can scan using a mobile device. Once the device recognises the beacon, this changes into a 'lifelike' animal which informs visitors where they can find its enclosure in the zoo.
Another unique zoo experience in combination with Augmented Reality is a 'treasure hunt experience', where visitors search for, for example, extinct or endangered species in the various enclosures in the park. For example, a mammoth in the elephant enclosure, a lynx with the tigers, or a polar bear with the penguins. Interesting information is shared during this search, allowing visitors to learn in a fun way. It is also possible to link this search to a competition, making it even more appealing and exciting for visitors.
An interactive zoo tour is also an ideal experience for the whole family, combining fun and education. Guests receive a personal themed bracelet, a keyring, or another amusing gadget which they use to resolve or answer fun interactive games, puzzles, and questions at various locations in the park. Points can be earned at each location, and these are logged by an individual score system. At the end of the interactive zoo tour, visitors can view and compare their scores on a score monitor. We can also integrate a 'photo opportunity', which can be displayed next to each visitor's score. This photo could also be sold as a souvenir.
These are just a few examples, but there are many more possibilities. Would you like to hear more about our interactive and audio-visual solutions for zoos?
Customised Experiences
Almost all of our projects require a degree of customisation, as every entertainment centre, museum, experience centre and zoo are different. It is therefore certainly possible to tailor an interactive and audio-visual experience to your own wishes and creative ideas. We will take care of all technical aspects in relation to audio, video, lighting, show control, interactive systems, and special effects, but if required, we can also manage the entire project, from storyline and concept design to media production and theming.
We offer customised, high-quality solutions for virtually any environment. For small-scale projects, as well as the development and implementation of completely new interactive and audio-visual experiences.
​
Showcases