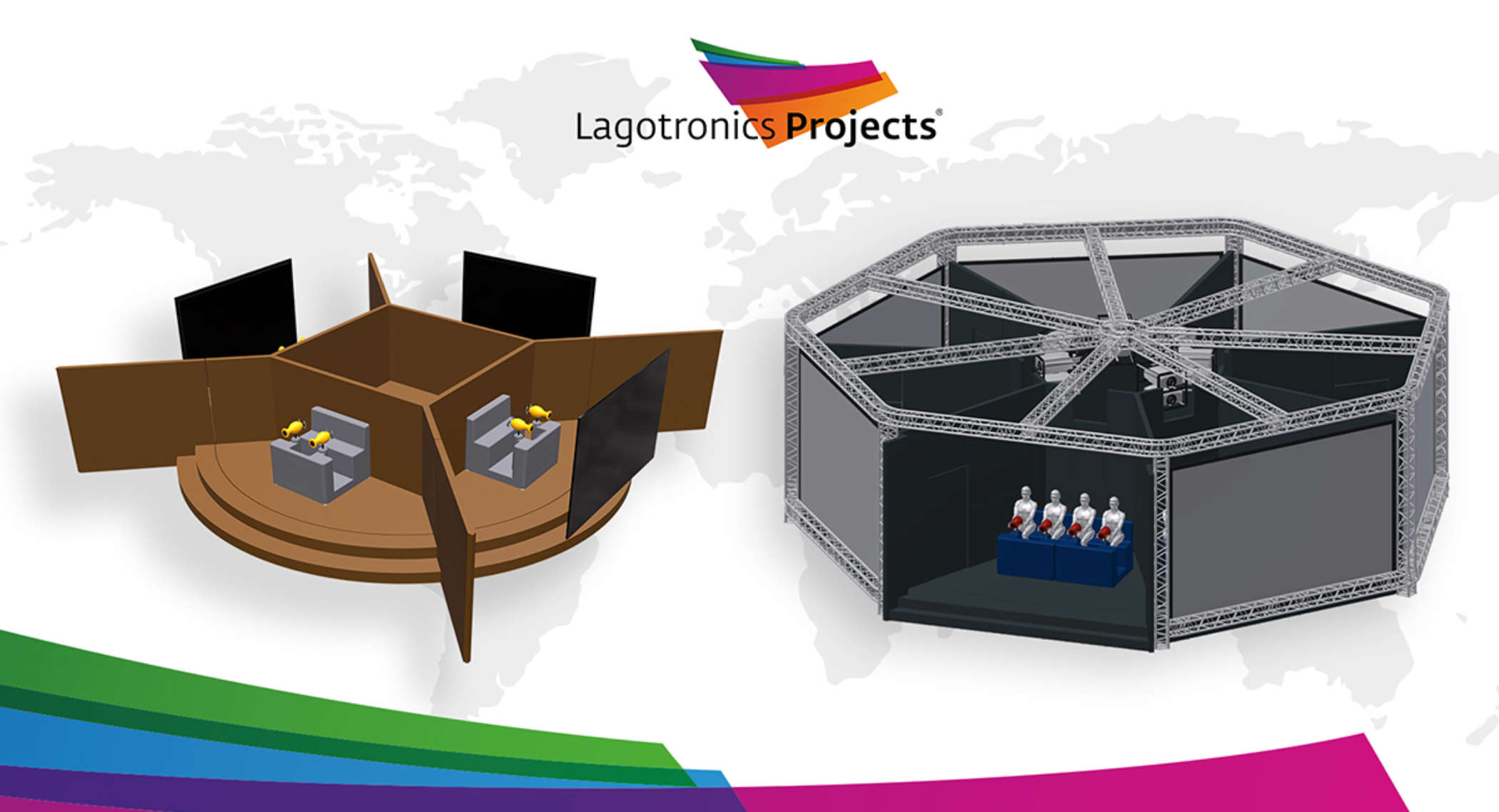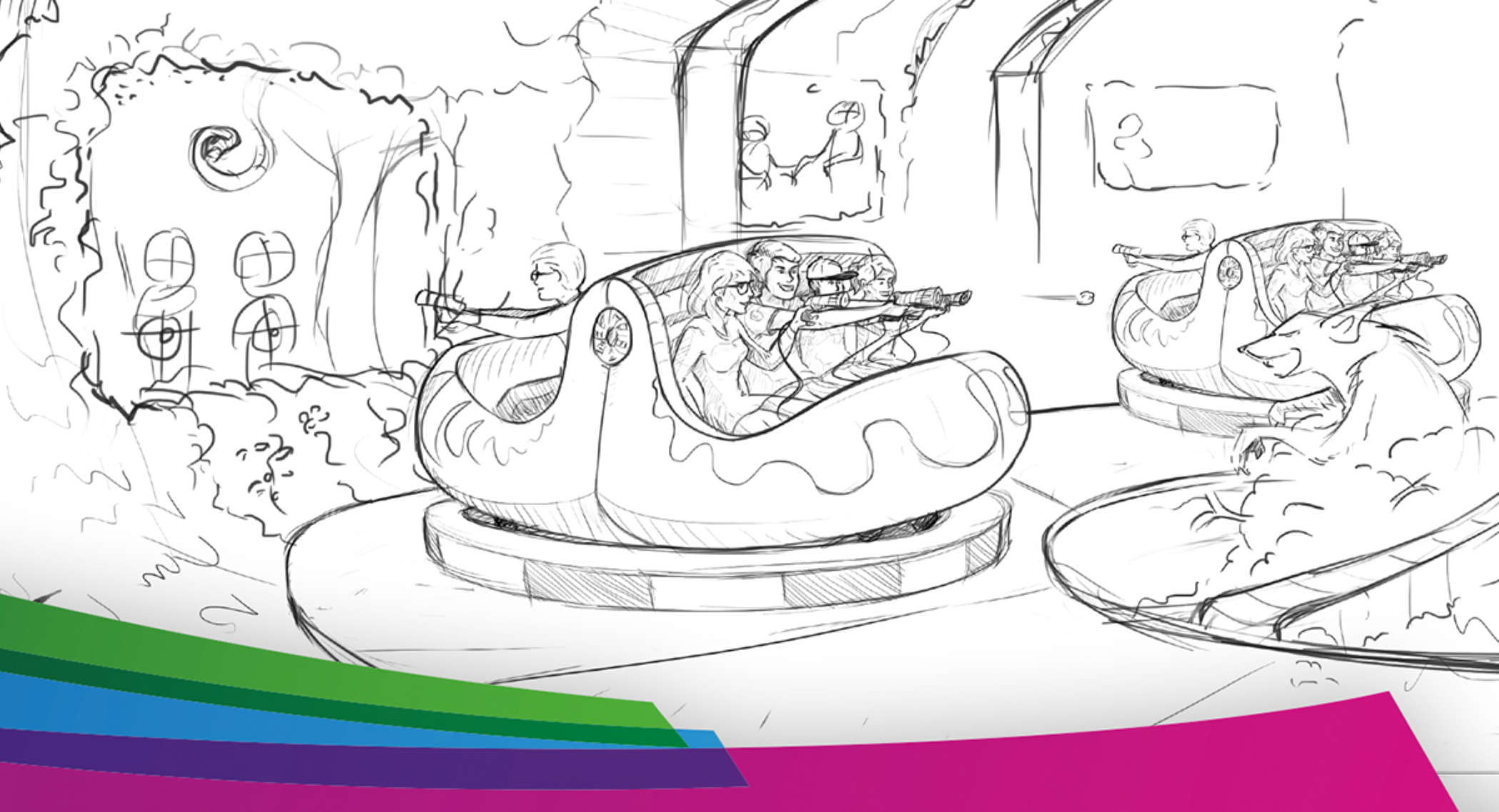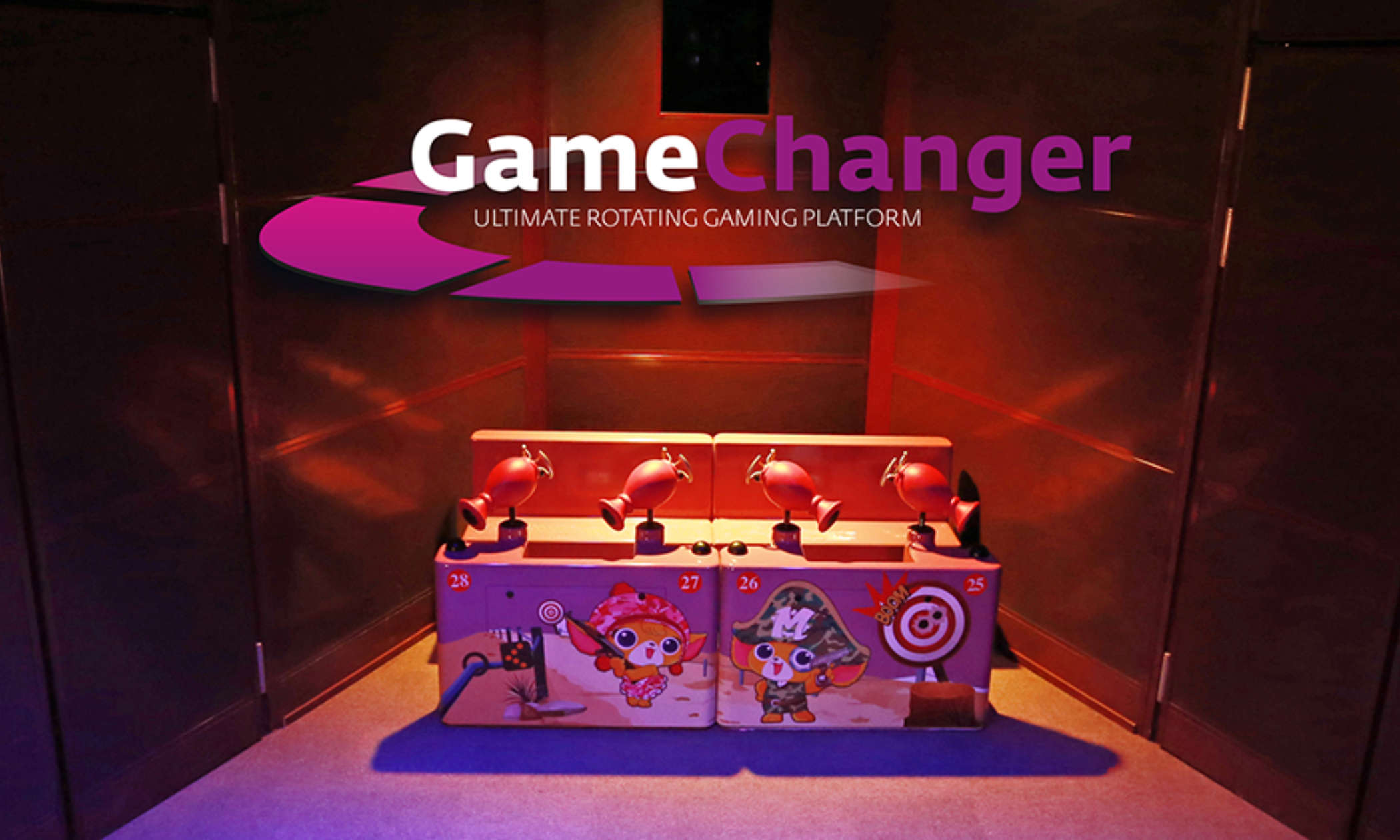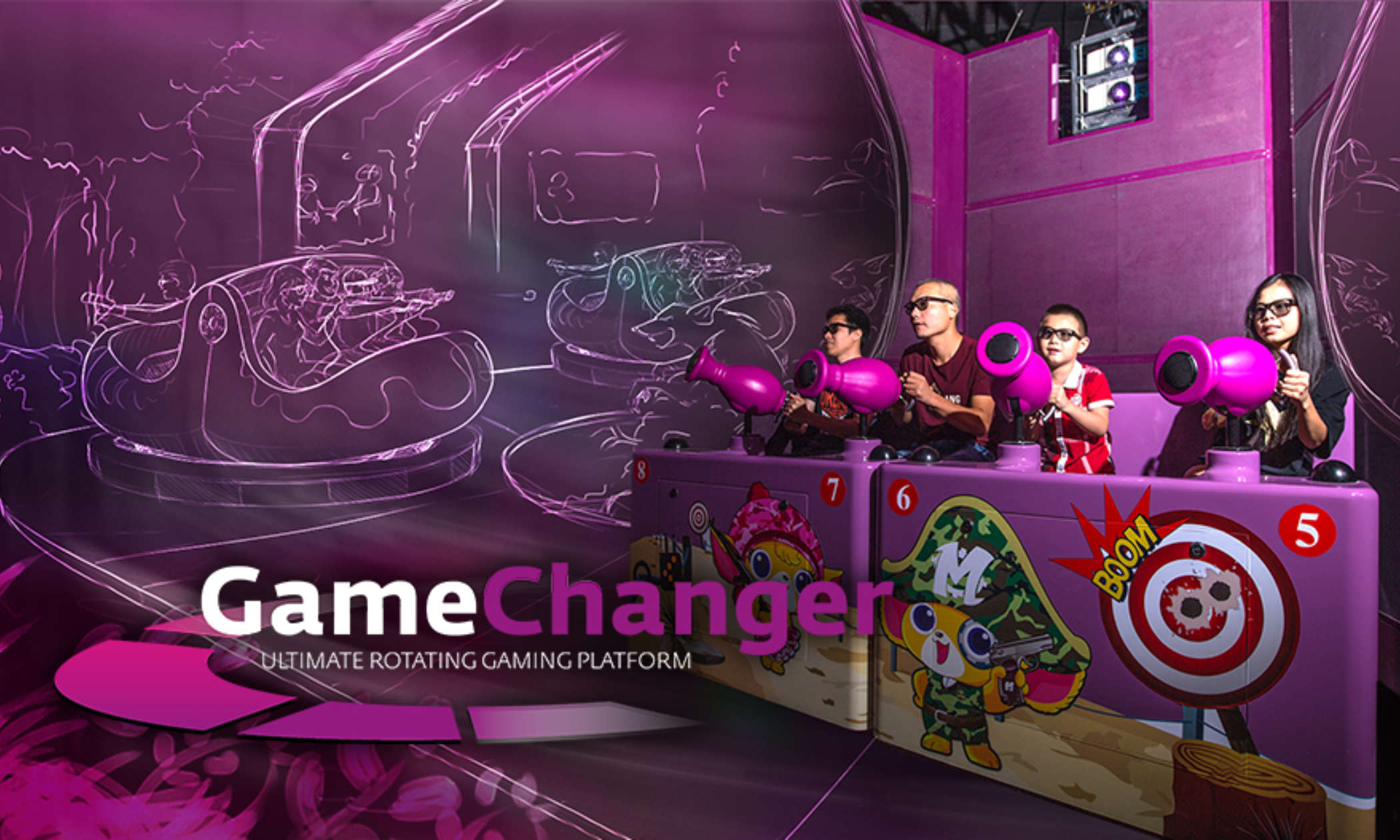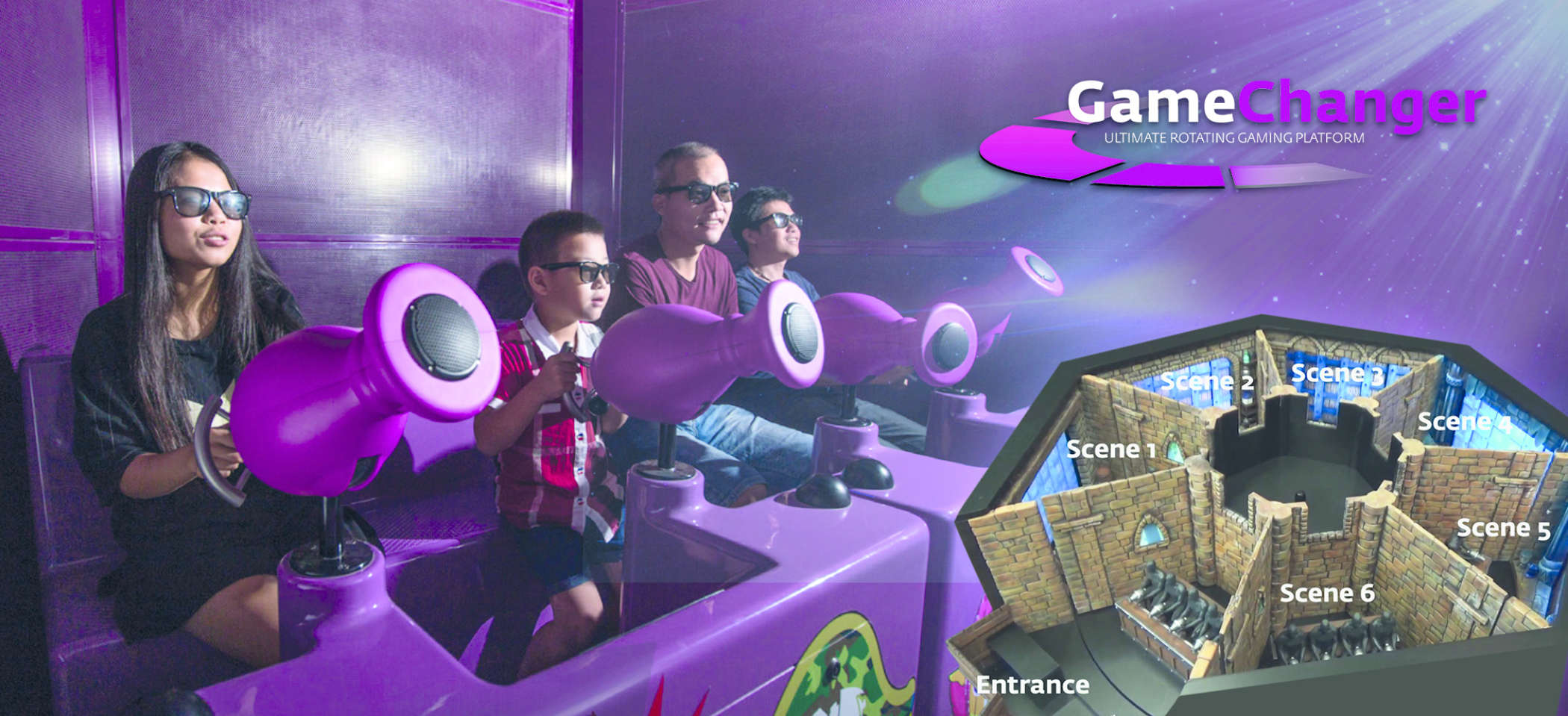 Lagotronics Projects introduces the GameChanger
Lagotronics Projects has developed a great new and innovative ride concept, called the GameChanger. An ultimate rotating 3D gaming platform, which is the first of its kind in the theme park business!
The GameChanger
The GameChanger is a great new 3D game ride which provides large capacity of guests in a relatively small area. Imagine getting into a vehicle on a revolving platform that rotates like a carousel – and after every turn, you get to play an amazing 3D game! With fantasy shooters installed on the vehicles, guests not only play great 3D video games, it's also possible to aim and hit physical targets integrated in the scenery. To enhance the experience even further, the ride can be extended with fantastic special effects, score monitors, stunning scenery and beautiful animatronics.
First GameChanger about to open
The first GameChanger is about to open in Shimao's Skyscraper City, Shishi. According to the schedule the ride will open in the autumn of 2016. The GameChanger is an innovative new kind of ride, which has endless possibilities! Because this ride concept is completely new in the theme park business, the patent is already pending.
If you are interested or want to know more about the GameChanger, please feel free to contact us! +31 77 320 4333 or sales@lagotronicsprojects.com
More news