Interactive Zoo Experiences
How can you combine education and entertainment in a zoo? Make a day at the zoo even more educational and unforgettable with the interactive edutainment solutions from Lagotronics Projects.
Interactive Zoo Tour
The Interactive Zoo Tour is an ideal edutainment experience for the whole family! A perfect combination of fun, education, and interactivity. Guests receive (or buy) a custom-themed bracelet, key ring, or other fun gadget (zookeeper ID card) with which they can solve fun interactive games, puzzles, and questions at various locations in the park. By means of sound fragments, video animations, lighting, and other fun effects, guests receive feedback on the actions they perform. At every location you can earn points, these will be tracked by means of an individual score system. At the end of the Interactive Zoo Tour, guests can view and compare their scores on a score monitor. A photo system can also be integrated to add photos of guests to their score. The photos can also be used as a souvenir and the entire experience is ideal for linking to fun marketing campaigns.
Interactive Photo Safari
During the interactive photo safari, guests experience a unique voyage of discovery through nature and meet various animals such as tigers, rhinos and zebras. During the ride, guests must photograph animals with an interactive camera. When a photo is taken correctly, guests will earn points and special effects can be activated, such as movements (hippo opens mouth) or sounds (tiger roars). At the end of the ride, guests can view and compare their personal score on a score monitor. The Photo Safari allows interaction with decorative animals, this interaction is also possible with the enclosures of real animals.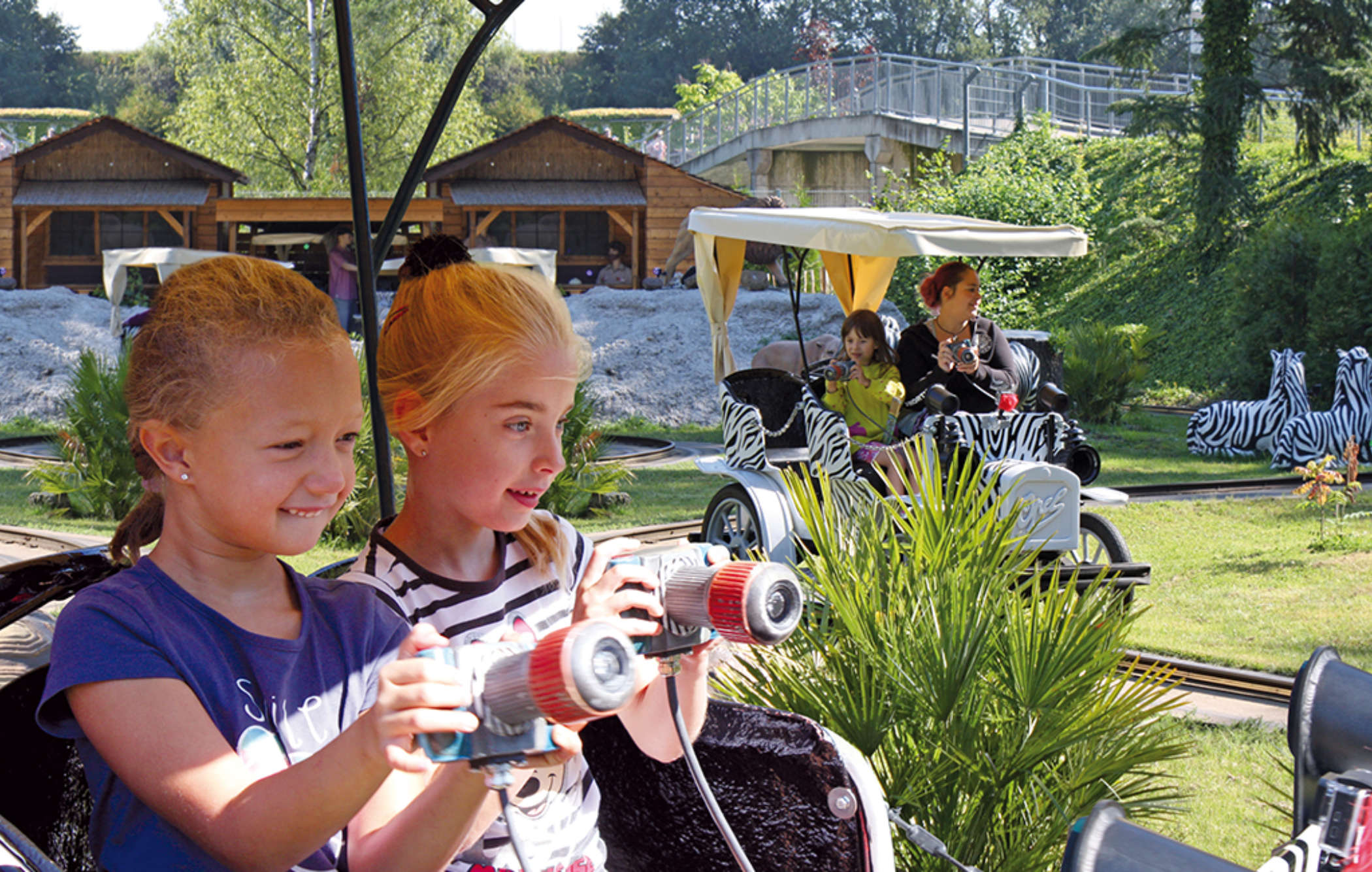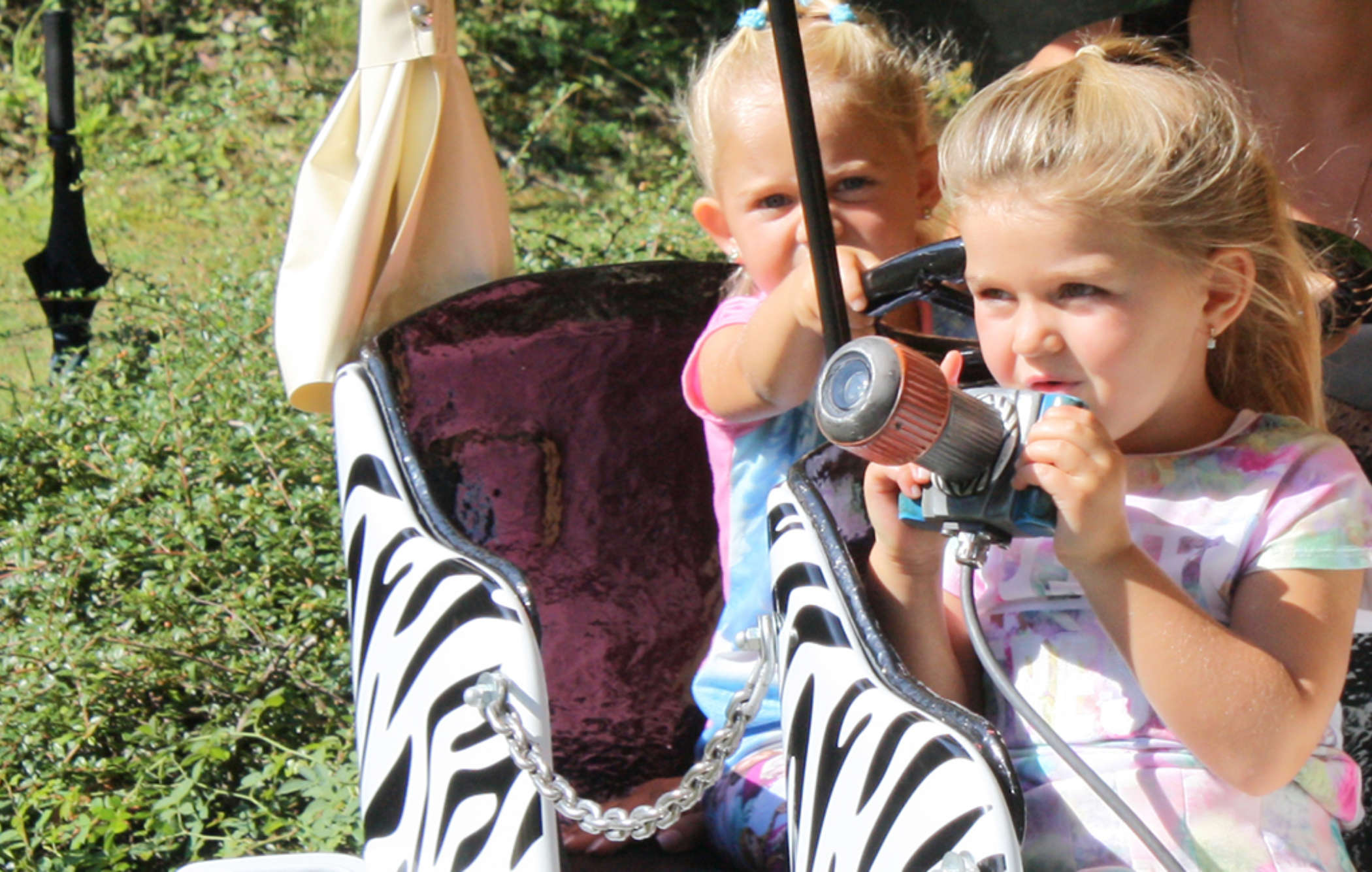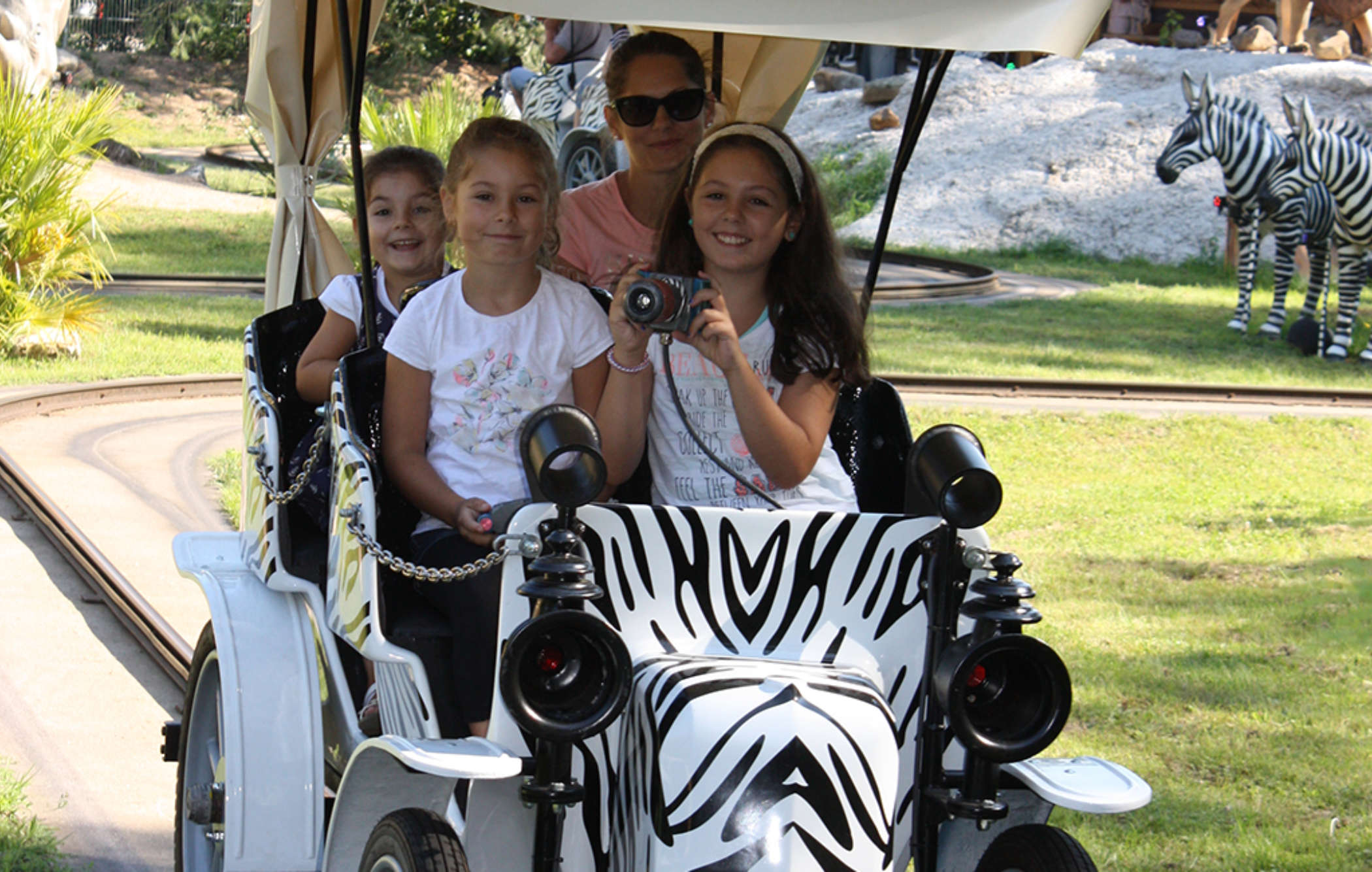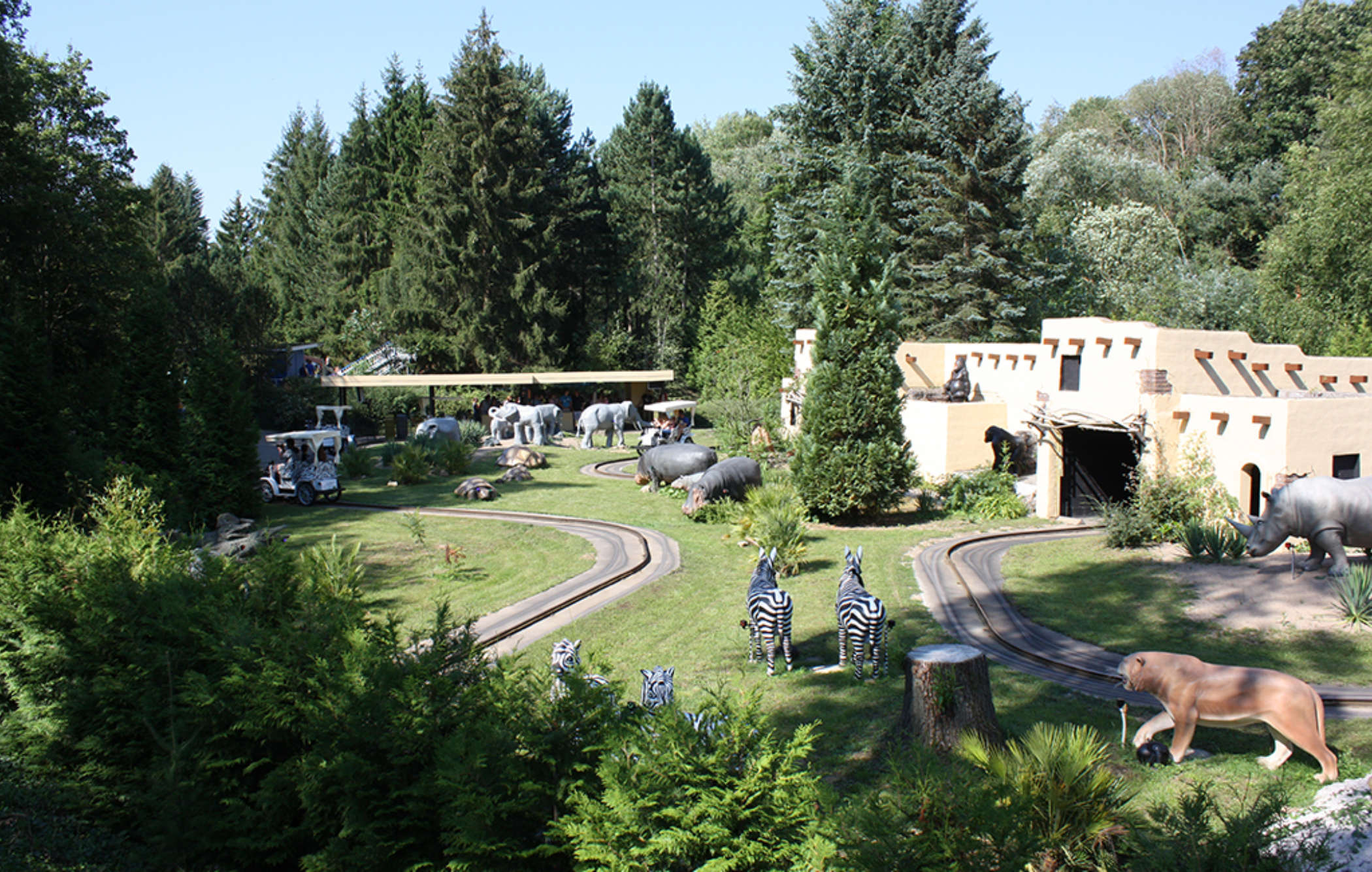 VR & AR Experiences
In addition to interactive attractions and experiences, we also develop and create Virtual and Augmented Reality experiences. A few examples are briefly given below:

Real life VR Experience

By means of VR, we can show guests real life images of endangered species and the disappearance of habitats all over the world. Guests literally step out of the "normal" world and are suddenly in a completely new world and learn about the animals that live or have lived there. Think of this as a real life safari trip in a real safari jeep with VR!
AR Treasure Hunt
In our Augmented Reality treasure hunt experience, visitors use a tablet or smartphone to find extinct or endangered animals in the various enclosures of the park. For example, a mammoth in the elephant enclosure, a lynx among the tigers or a polar bear among the penguins. During this search, interesting and relevant information is shared, so that visitors learn in a playful way.
Audio, Video & Interactive Solutions
Lagotronics Projects has over 40 years of experience in the field of audio, video, lighting and interactivity. From small-scale projects, such as furnishing meeting rooms and the delivery of interactive effects, to large-scale projects such as the delivery of projection and light shows, park sound systems and complete educational and interactive experiences.