Madidi expedition
During the expedition through Madidi, visitors learn all about the Amazon and are able to meet exotic animals in real life, such as spectacled caimans, tamanduas (anteaters) and golden lion tamarins. Unfortunately, destruction of the rainforest, in part through the development of new plantations, poses a substantial threat to the Amazon forests. With this new area, ZooParc Overloon wants to draw attention to this threat, but then with a message of hope. What can visitors do to save this beautiful area?
Interactive Zoopermercado
The Madidi Expedition ends with the edutainment project: Zoopermercado. Visitors imagine themselves in a real South American supermarket, where they can play an interactive role. Questions are asked about South American projects on two screens; do visitors know which products are vegetarian and which are sustainable? Using the scanners next to the screens, visitors can scan the products that correspond to the questions. If visitors do not select a sustainable product, this is shown on the screen, along with a tip for a better, eco-friendly choice next time. After the final question, a score meter shows visitors how well they have done.
This interactive game increases visitors' awareness of their own contribution to a healthy Amazon rainforest, simply by being more aware of their choices and paying more attention to the right labels. With the South American background music and genuine, authentic South American products, this brings the Madidi expedition to a perfect end.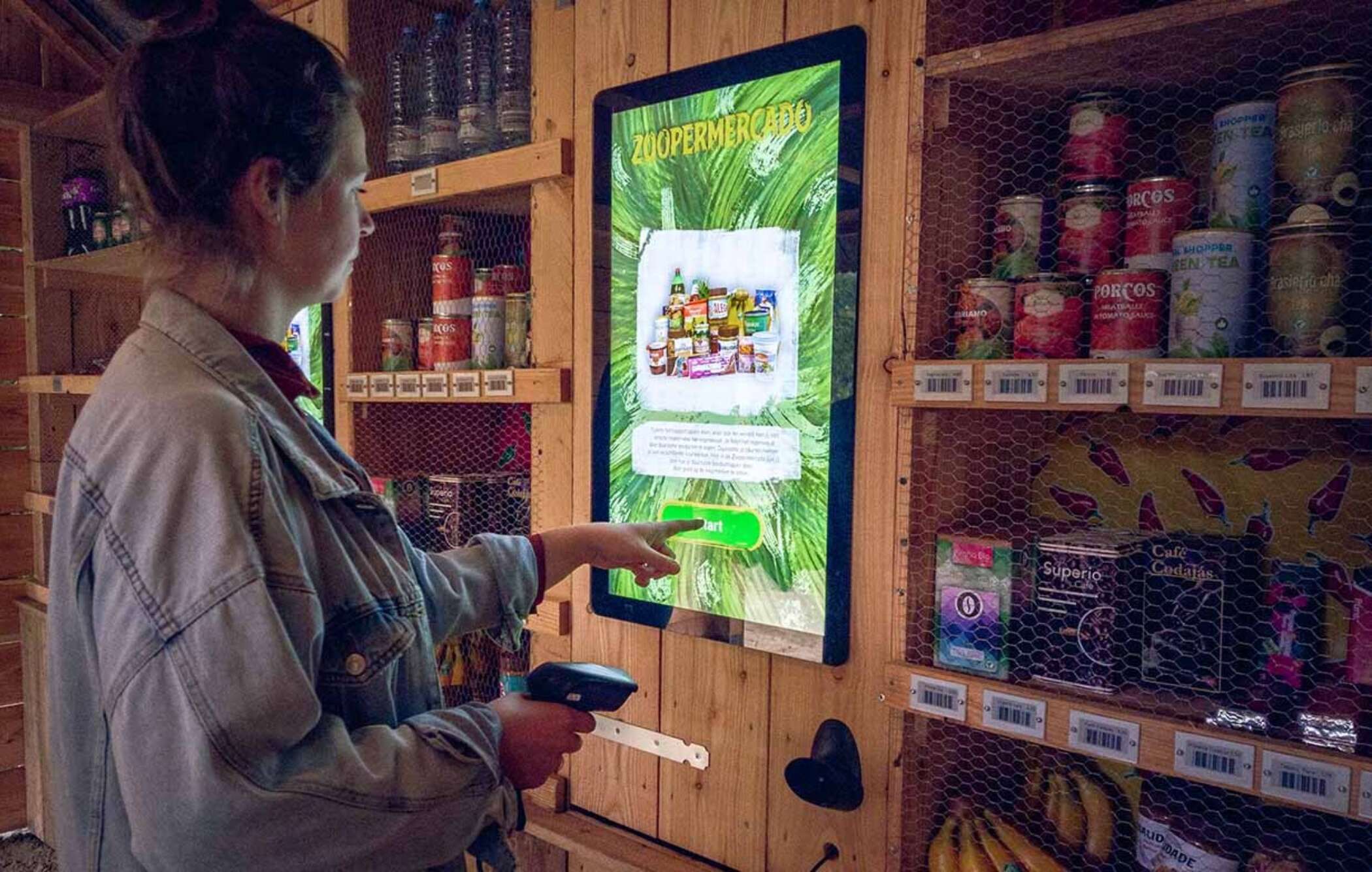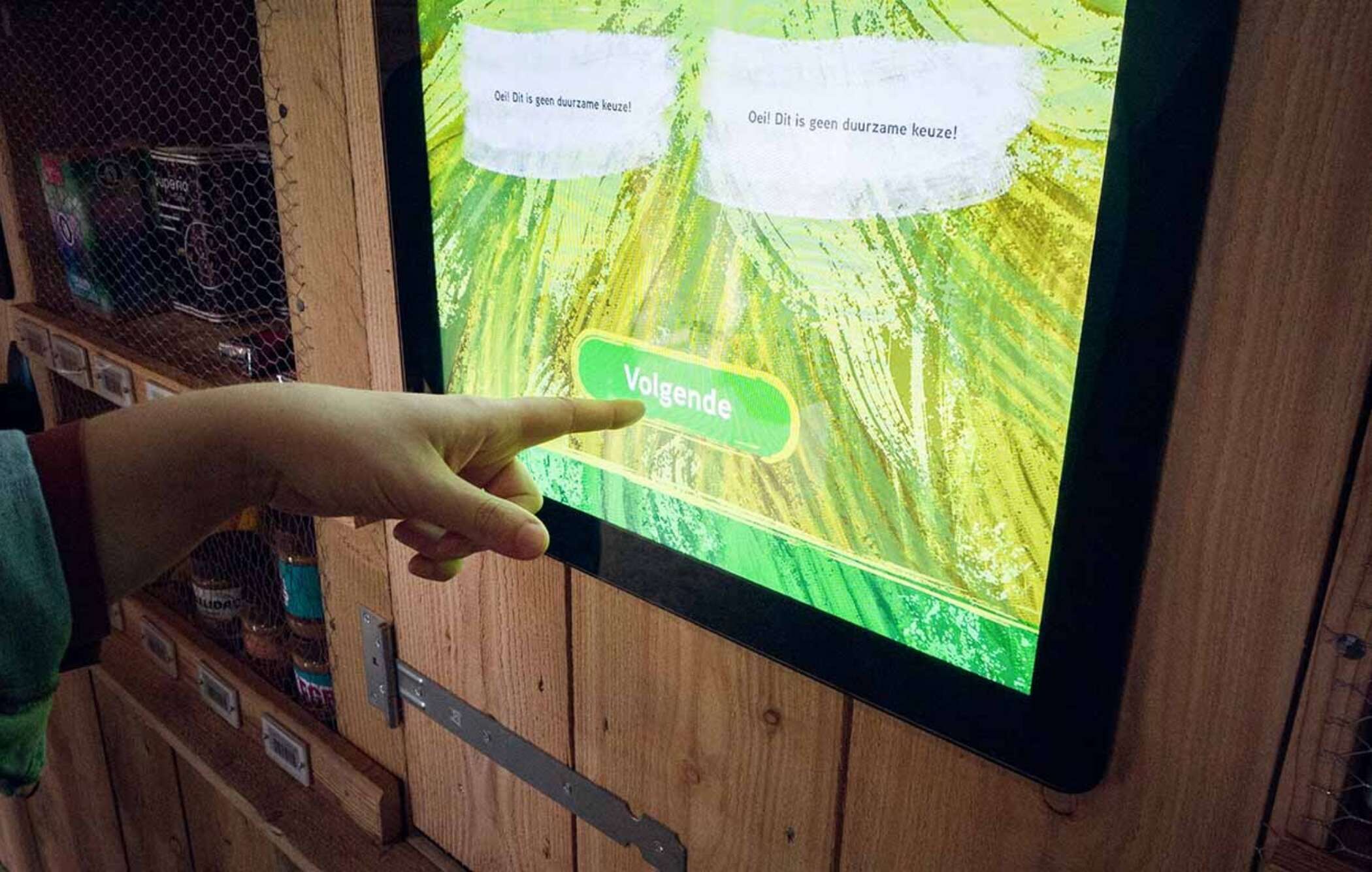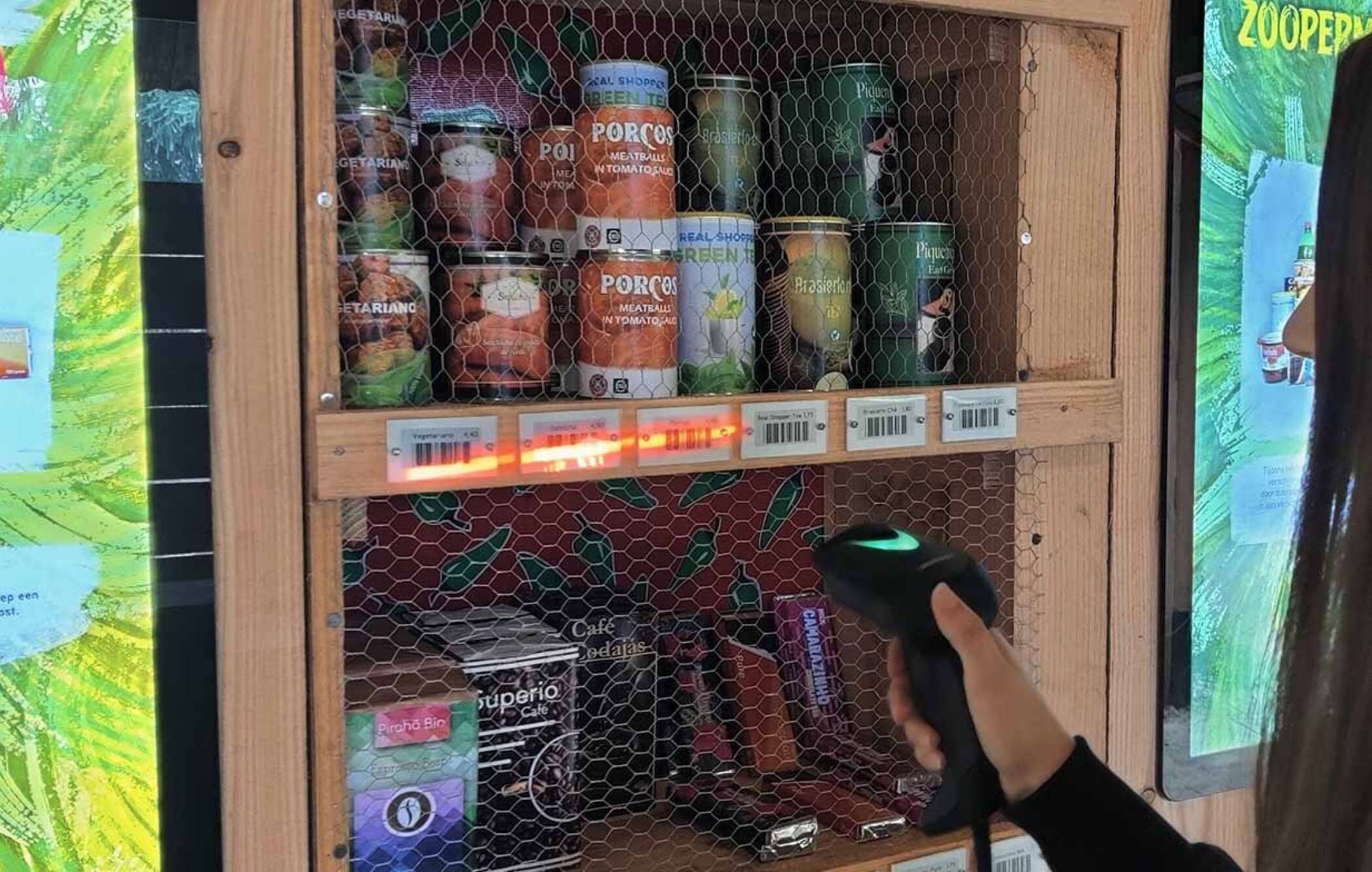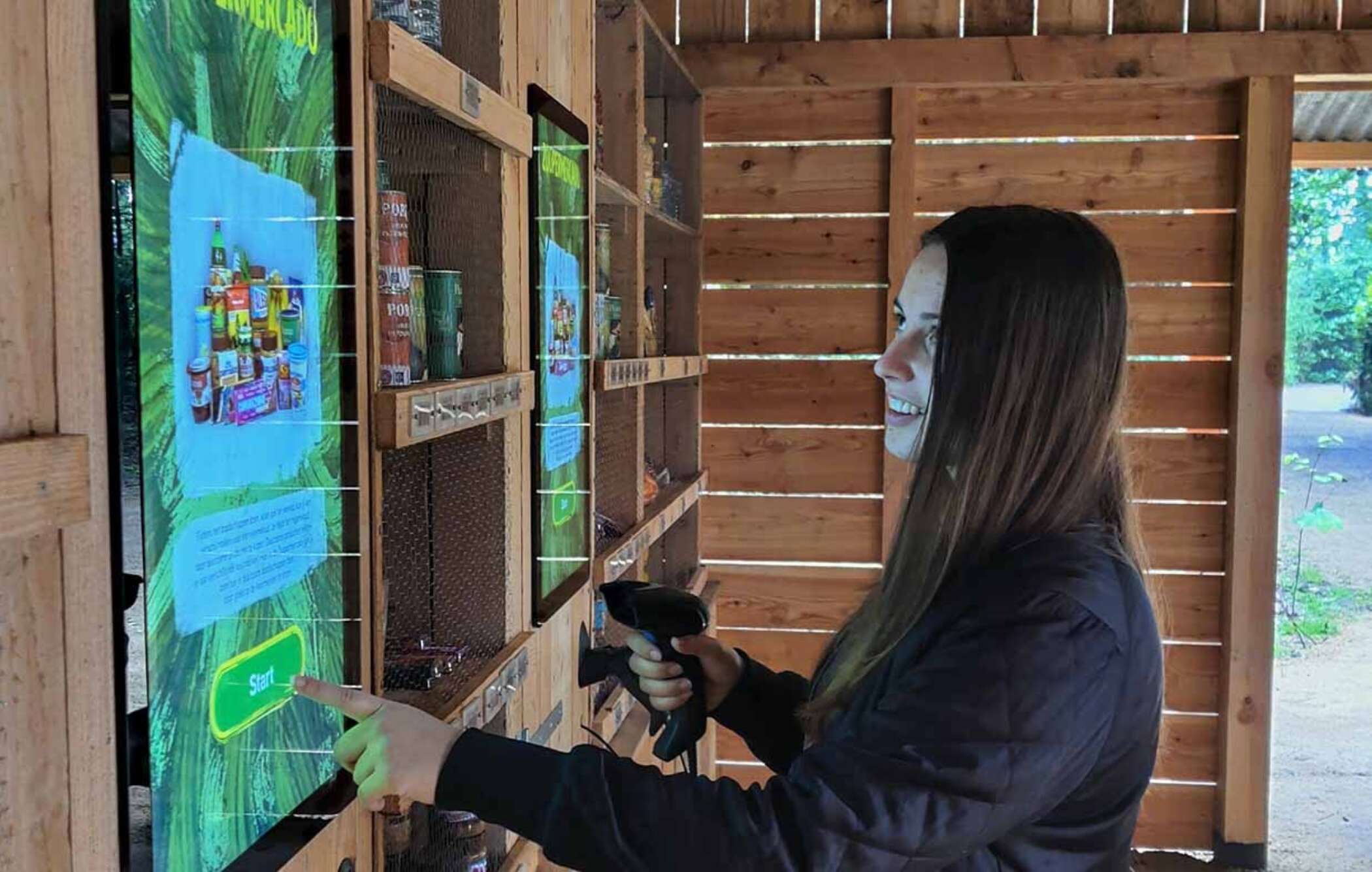 Game creation, content, scenery and audio equipment
The interactive scan game was devised in conjunction with ZooParc Overloon. The questions were put together jointly and then the software and content were developed, designed and created by Lagotronics Projects.
The scenery in the Zoopermercado was conceived and assembled by Lagotronics Projects and authentic South American products were imported especially for this purpose. Lagotronics Projects also produced the audio content and installed everything on-site.

Edutainment
This project at ZooParc Overloon is a good example of edutainment. Edutainment combines education and entertainment. This combination is already quite common in education, but edutainment is also a growing trend in zoos and museums. Many zoos consider it their responsibility to teach their visitors about animals and nature in a playful way.
It is increasingly important that animals can live in a way they would if in their natural environment and therefore that their natural habitats are recreated as accurately as possible. Through interactive experiences and theming, visitors can be taken into the same world and a meaningful experience can be created. Not only does this give visitors an unforgettable and educational experience, but also forms a connection between visitors and the zoo animals.
If you are looking for a unique, educational experience, contact us and we would be happy to discuss your requirements.