The front end of a Sprinter train in the Railway Museum
The train, the vehicle that changed the world, takes centre-stage at Utrecht's Railway Museum. The museum presents the impact on society of this iconic form of transport over the years. With an authentic station, a theatre, exciting rides (Steel Monsters, Trial by Fire, etc.) and temporary exhibitions and events, the Railway Museum offers a perfect day out for the whole family.
In the Sprinterkop simulator, players can discover whether they have what it takes to become a real train driver. They start their journey at 's-Hertogenbosch station and drive the train to Utrecht Central station. Players must complete this route in three minutes, by braking at the right times, accelerating and keeping to the speed limit. In addition, various situations arise which visitors have to anticipate.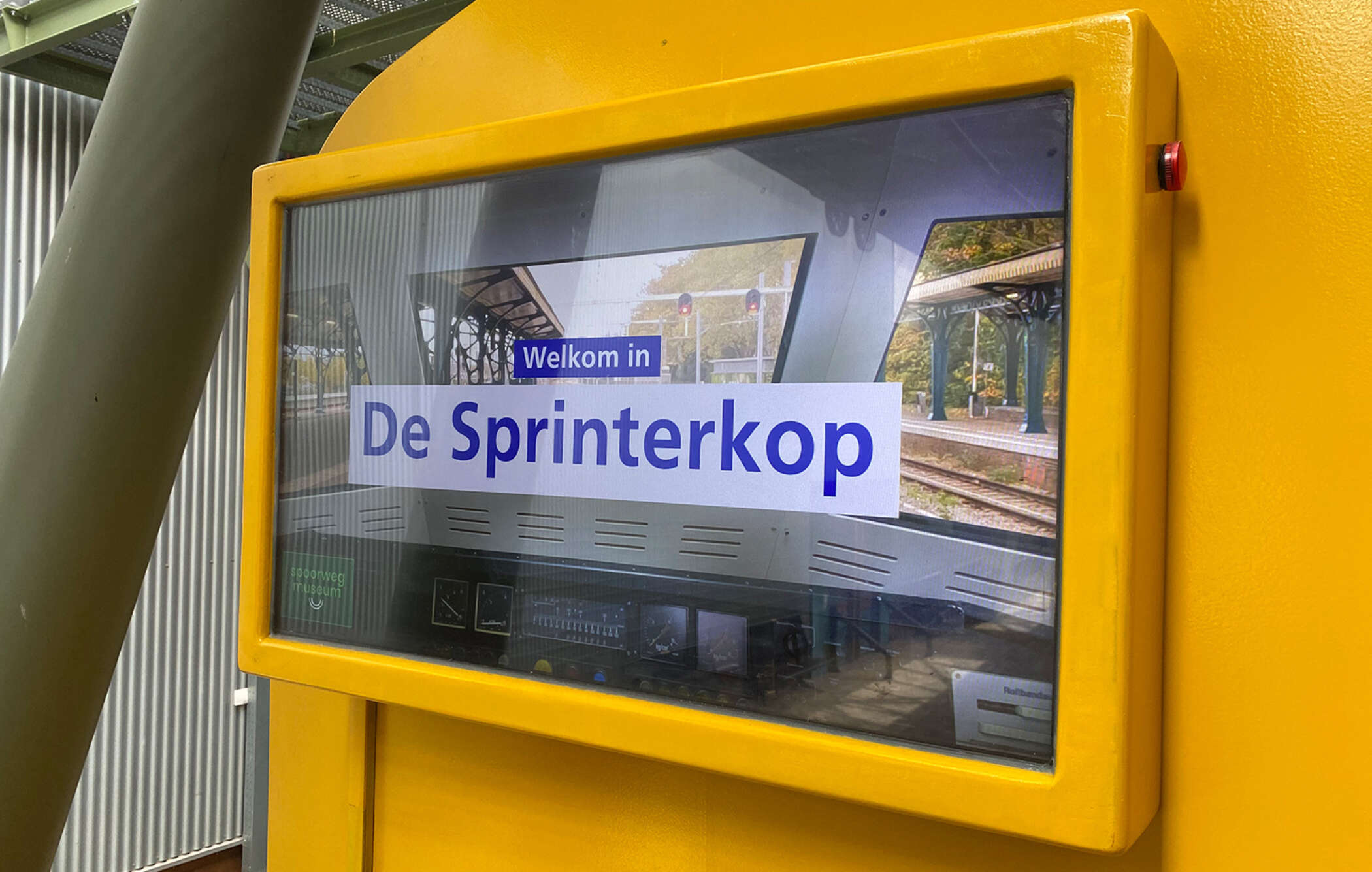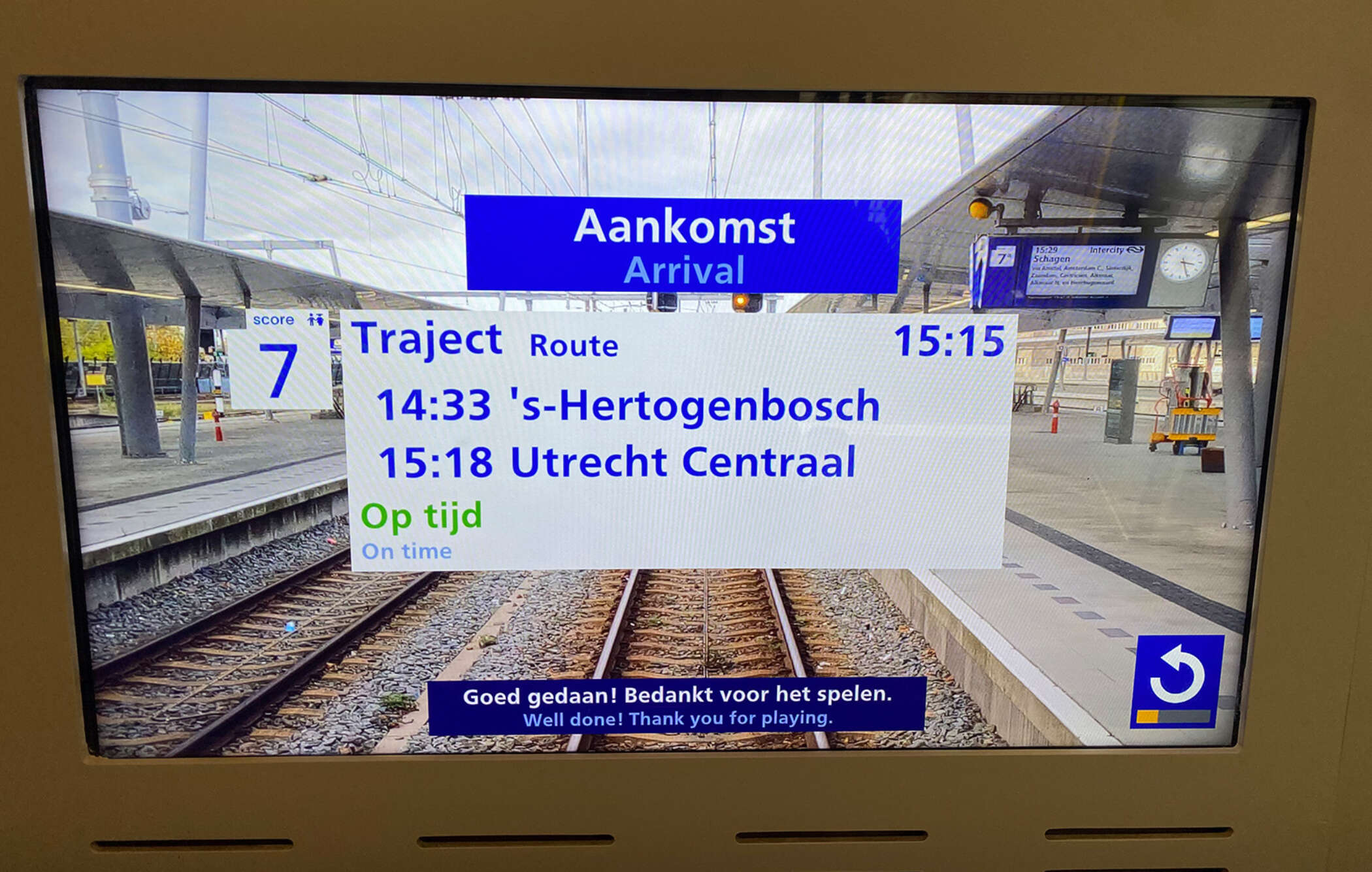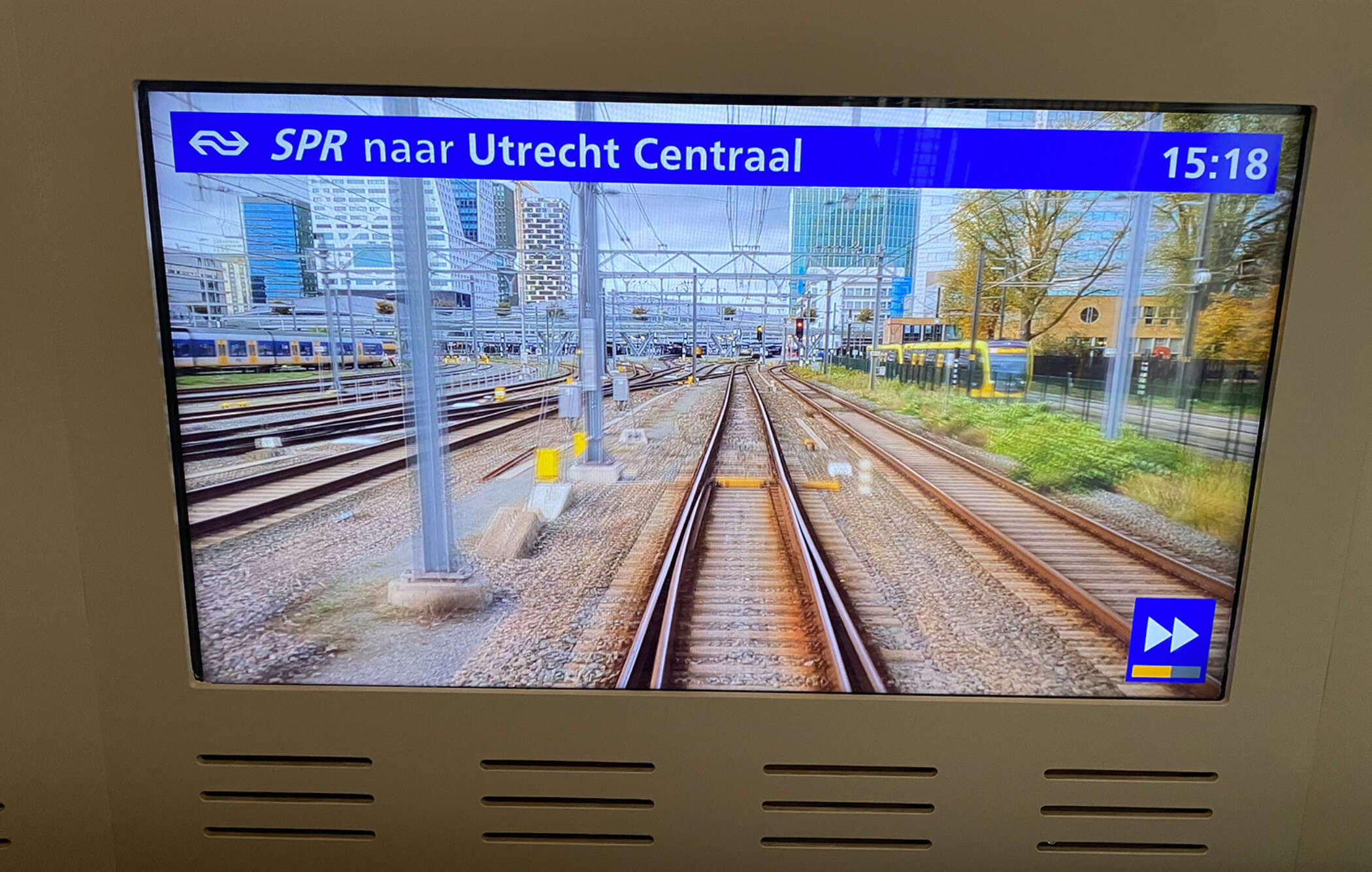 Upgrade of the Simulation
The Railway Museum asked Lagotronics Projects to upgrade the existing Sprinterkop simulator with today's technology, to create an immersive and realistic experience.
Game Content Upgrade
Lagotronics Projects has developed the content for the new Sprinterkop simulator; we developed a high-quality, realistic game based on real-life images, totally in line with the Railway Museum's wishes. These high-resolution images have been used to create a game which players can influence, where their decisions include the speed of the train. During the journey, players pass certain signs and signals, which they have to respond to. It may sometimes be difficult for the youngest visitors to see these objects, therefore dynamic icons have been created which make it clear that the visitor has to take action. The closer the train gets to them, the bigger these icons become.
Hardware Upgrade
The Sprinterkop simulator hardware has also undergone a full overhaul. A new high-quality game computer with video card has been installed, in close collaboration with the Technical Service of the Railway Museum, along with an interface and audio system. Three Full HD monitors have been supplied, to ensure that the game can be fully appreciated.
A screen has been installed at the entrance to the Sprinterkop simulator, which displays an instruction video. This instruction video ensures that visitors know exactly what they have to do, which improves the flow of visitors.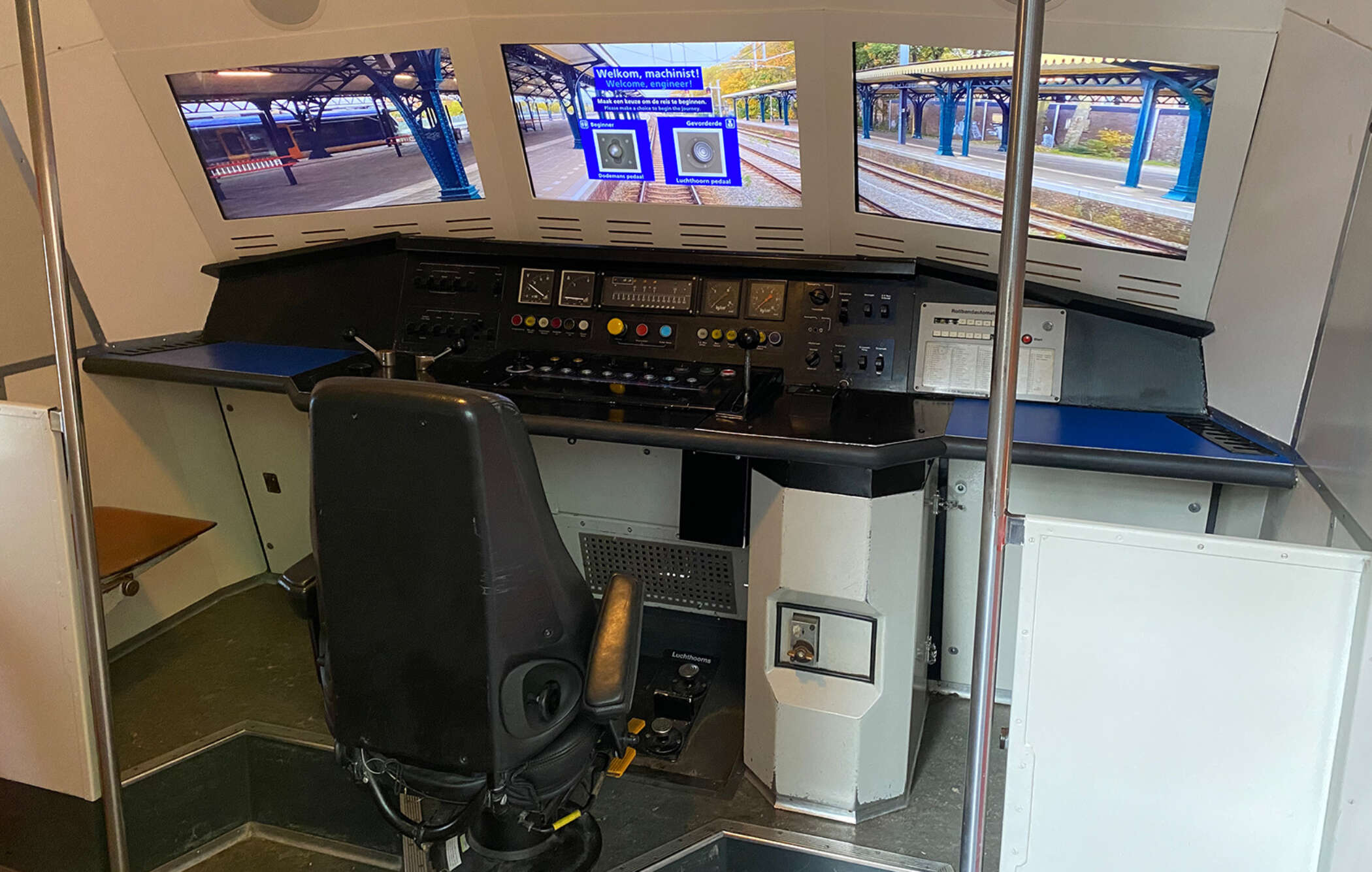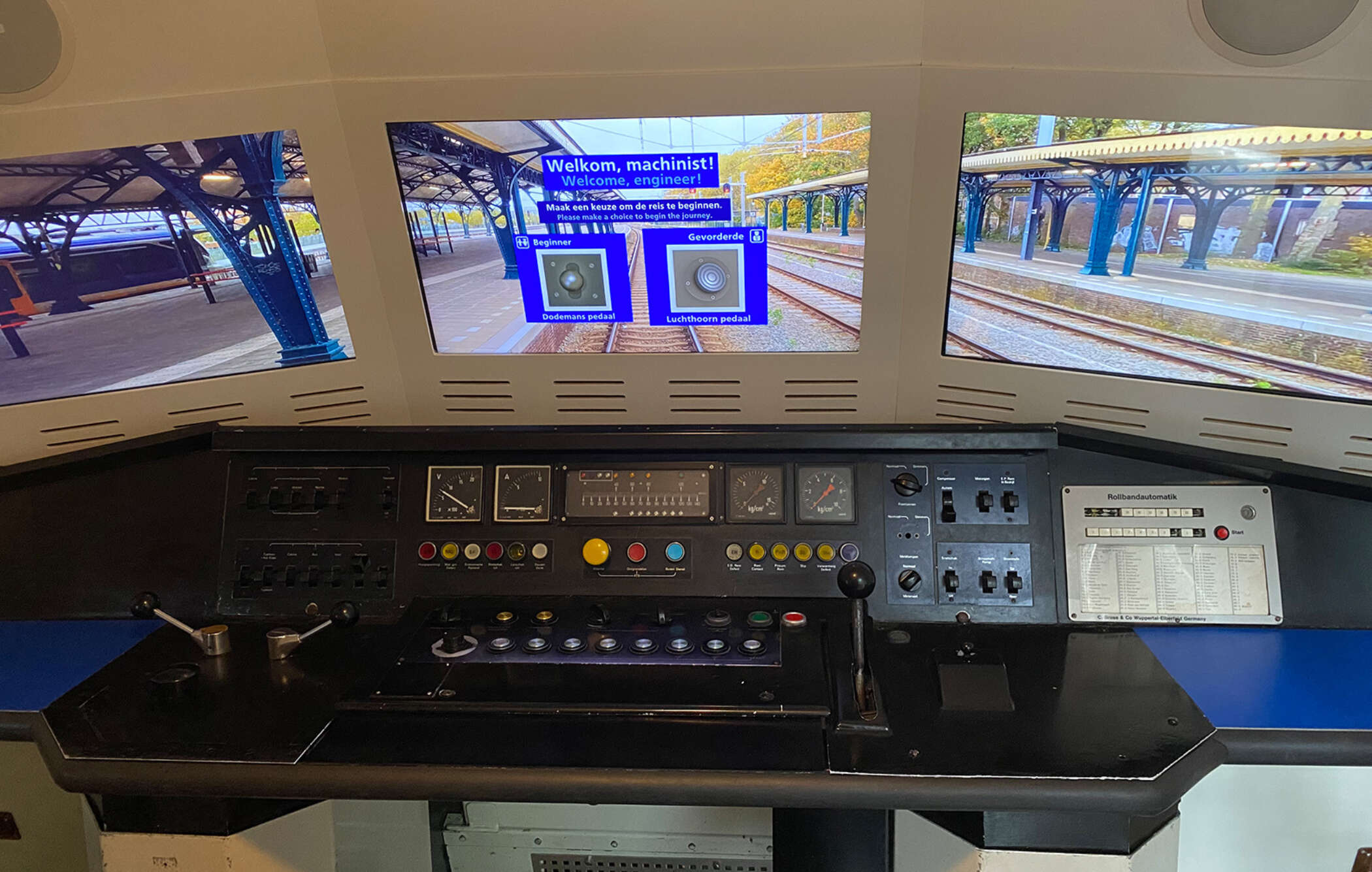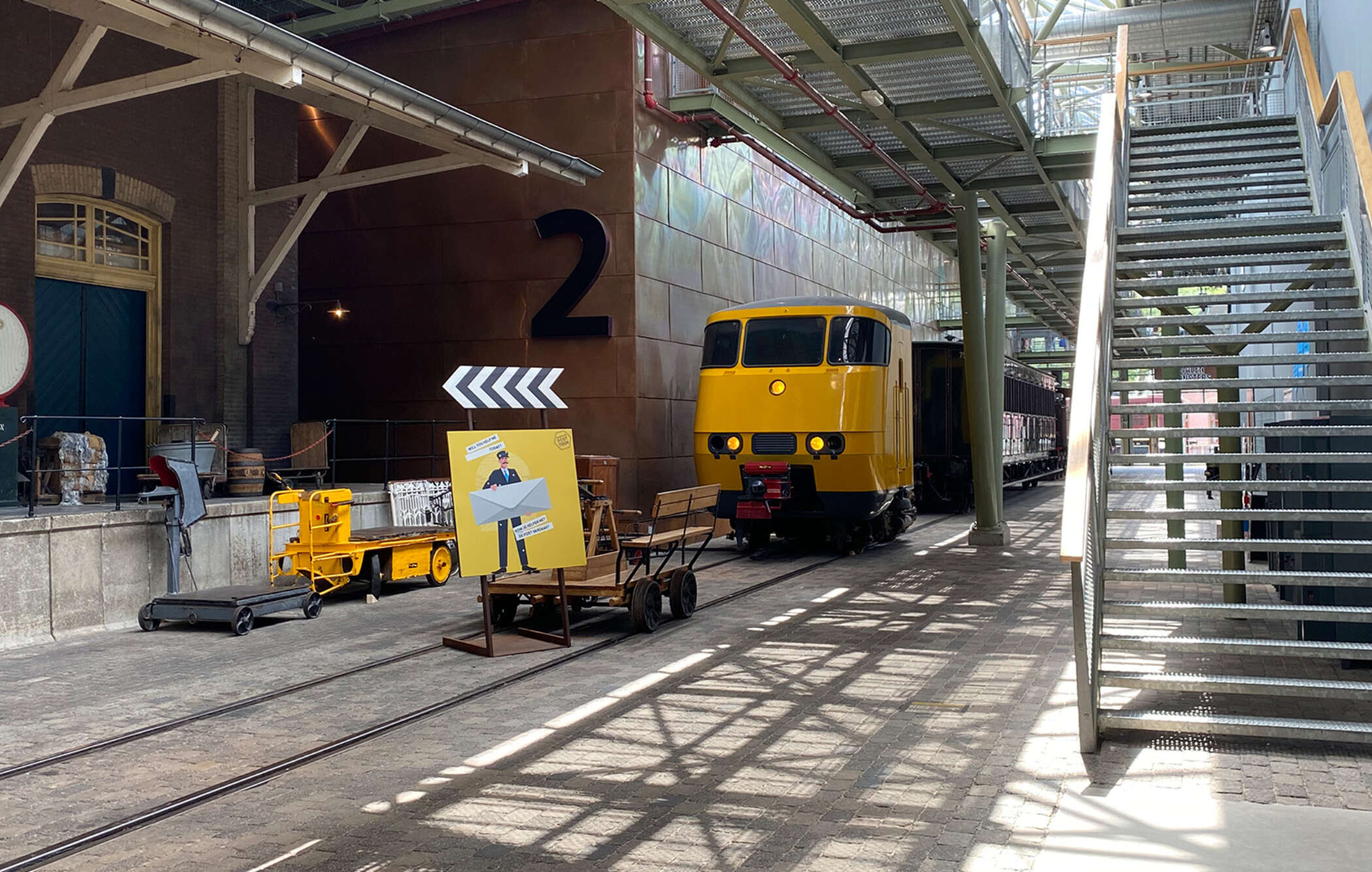 Optimized interactivity
Players earn points by successfully completing different assignments. They must keep to the speed limit, brake and accelerate, but must also use the airhorn button and prove a number of times that they are still playing the game by using the dead man's switch. After three minutes, visitors are informed how much of the ride they have completed. Once they reach 100%, they have passed the train driver test!