Mall of Istanbul
Istanbul, Turkey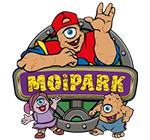 Specifications
Themepark: Mall of Istanbul
Type of Ride: Traditional Dark Ride
Number of vehicles: 6 vehicles
Interactive system: TRIG2 / Handheld Control / Target 5 LEDS / Light, audio and animatronics
Number of interactive scenes: 9

MOiPark's new Mineral Mining ride promises interactive fun!
The MOiPark is a large indoor entertainment center situated in the Mall of Instanbul. Commissioned by Heimotion GmbH, Lagotronics Projects brought their state-of-the-art Interactive Ride Technology to the MOiPark in the form of a new ride, Mineral Mining.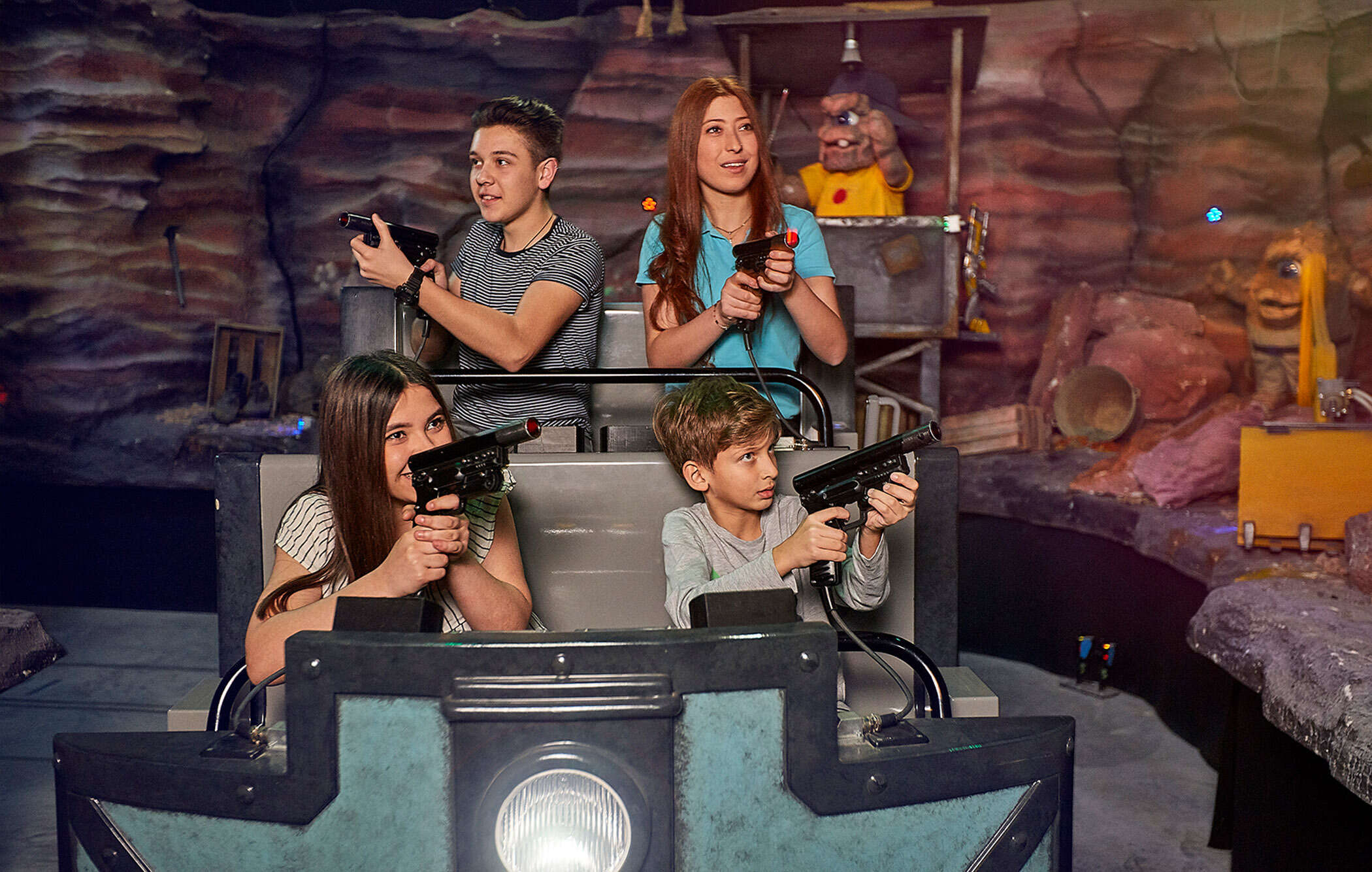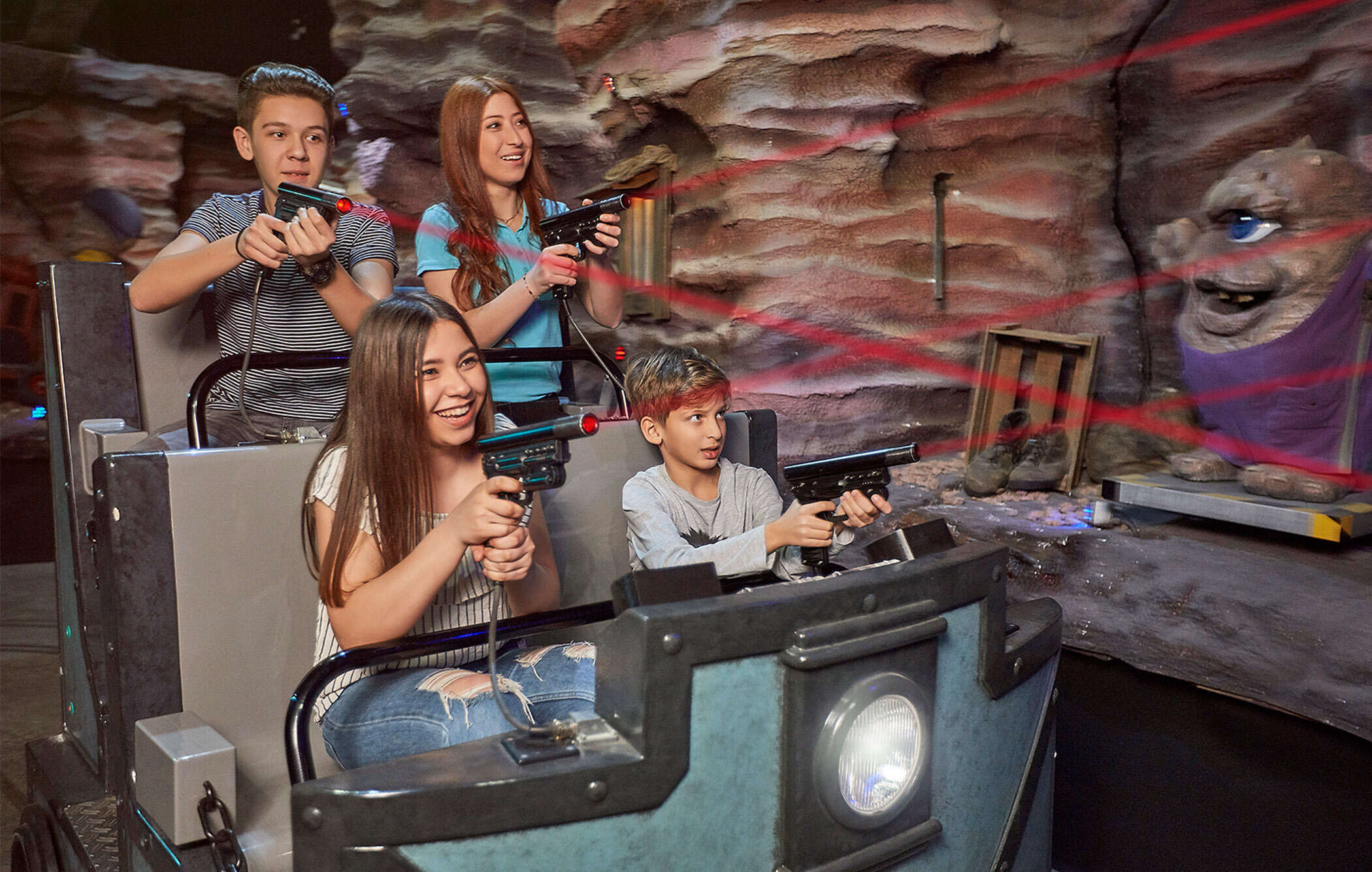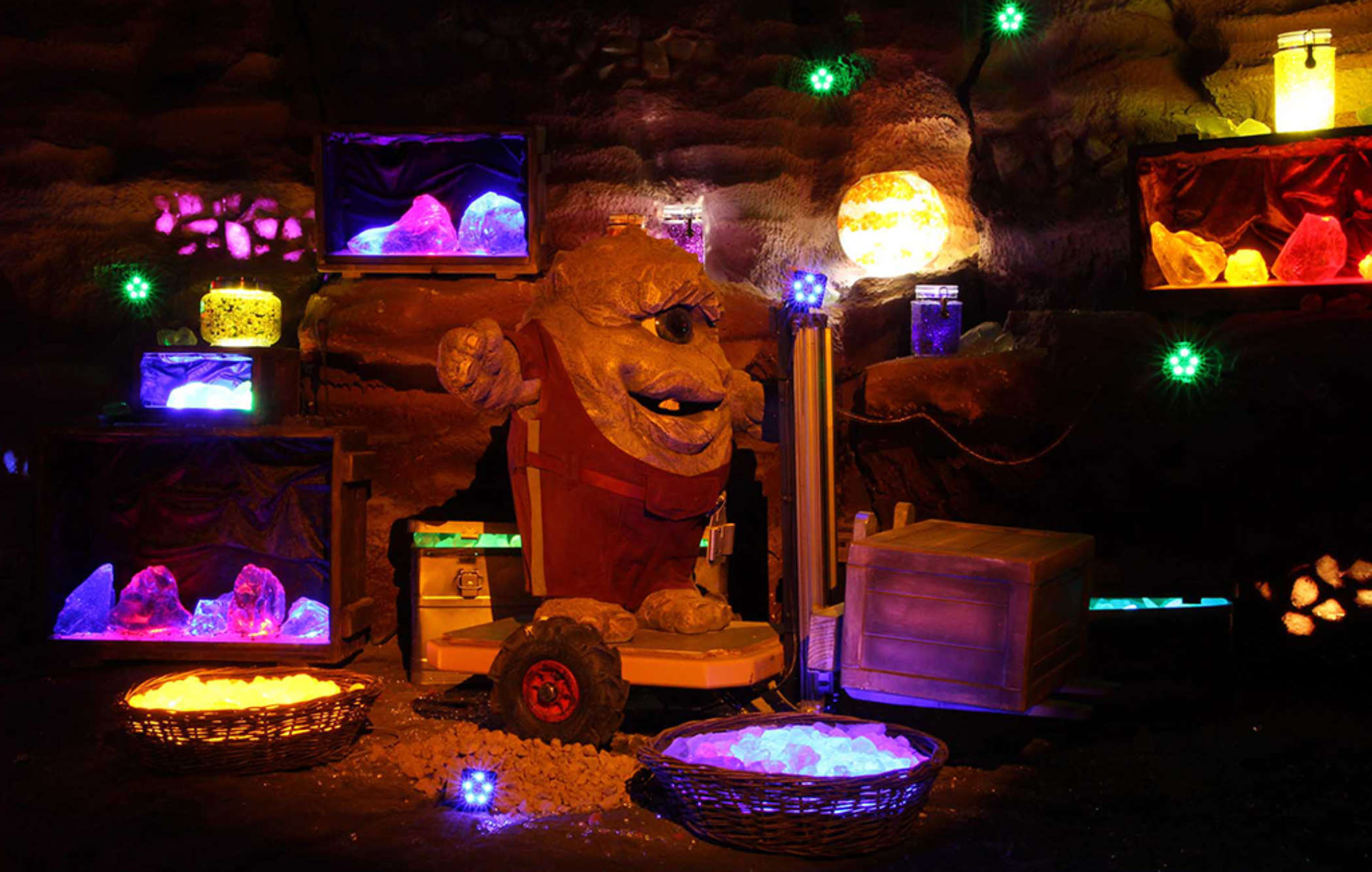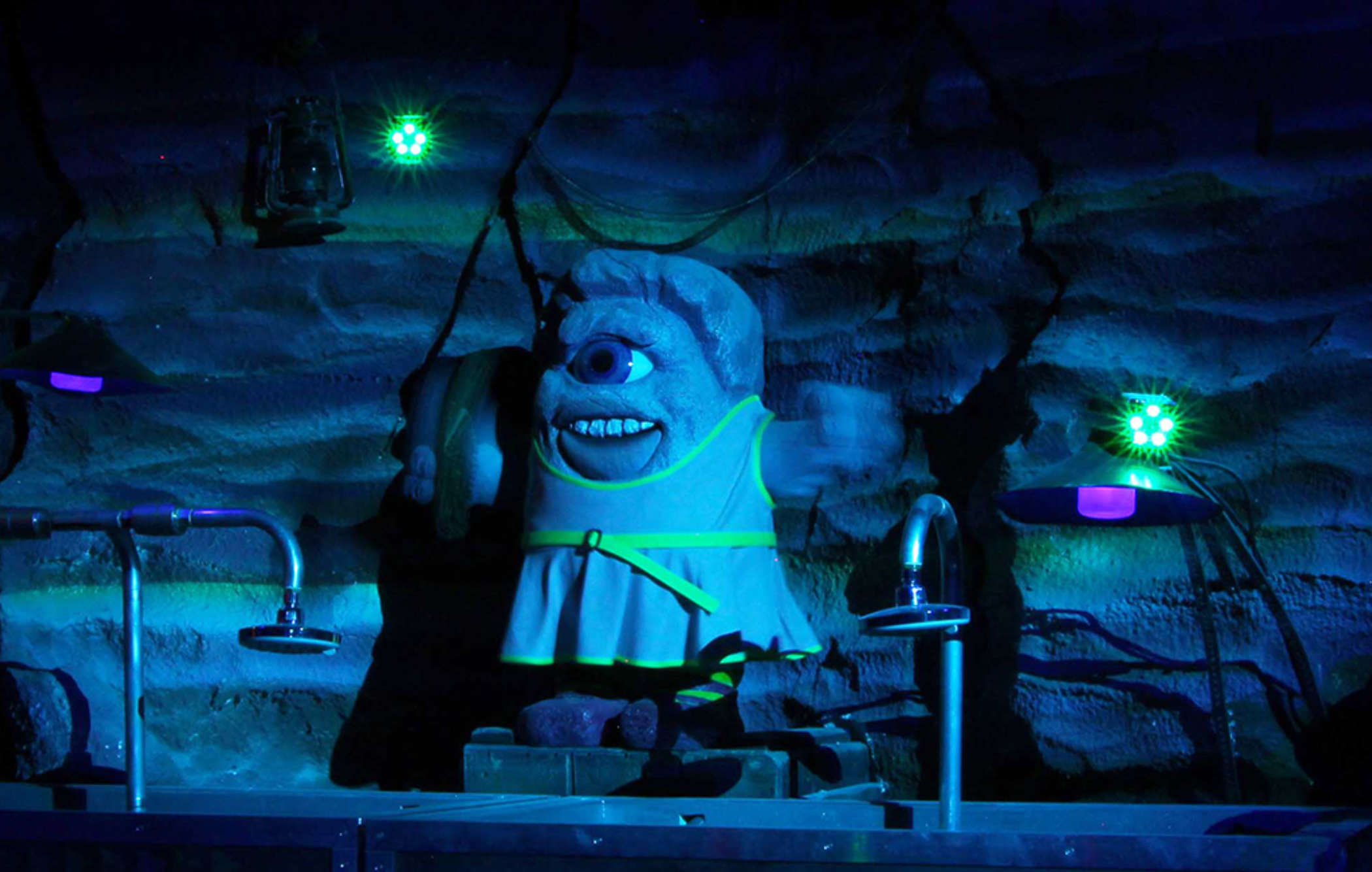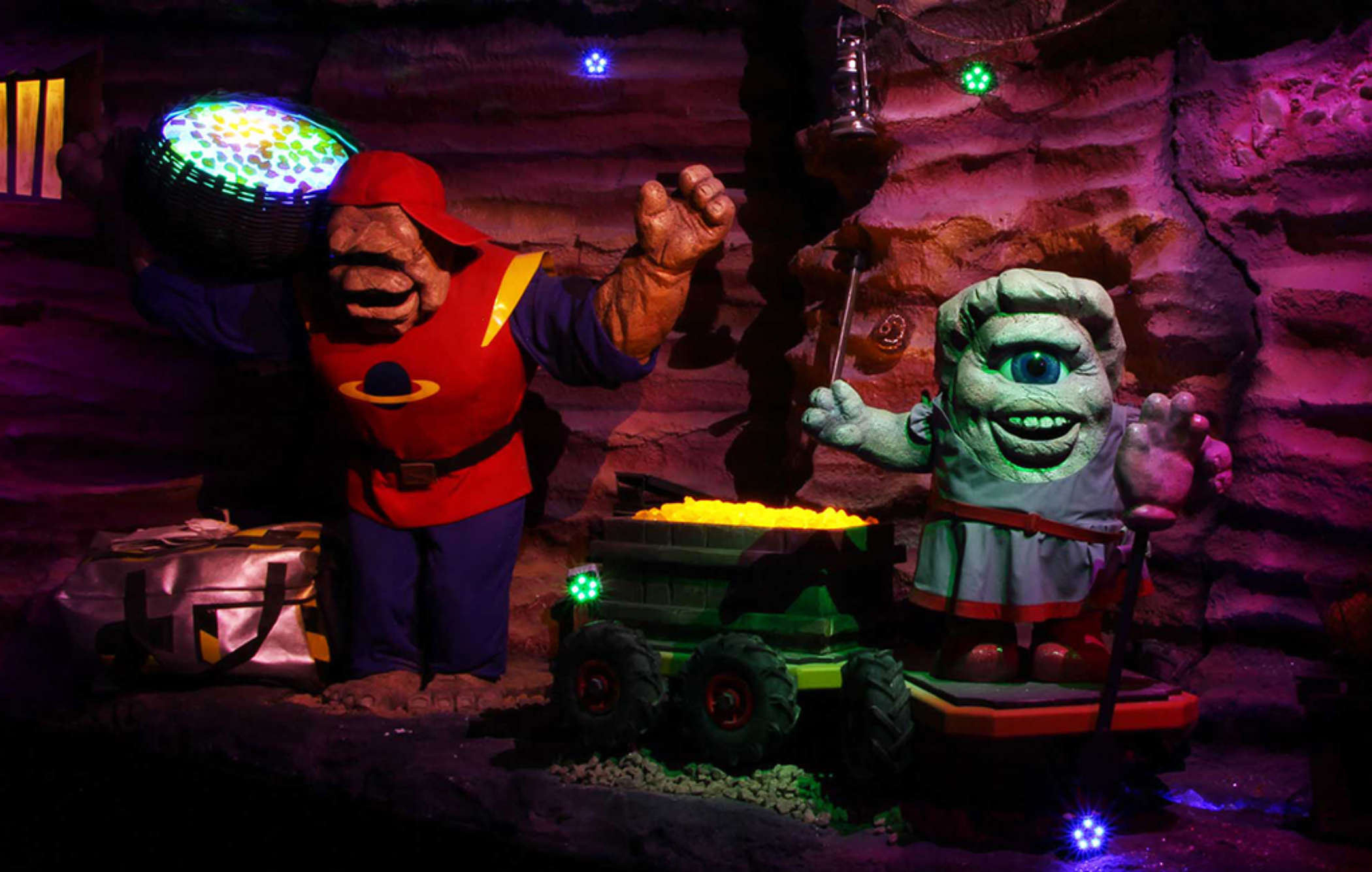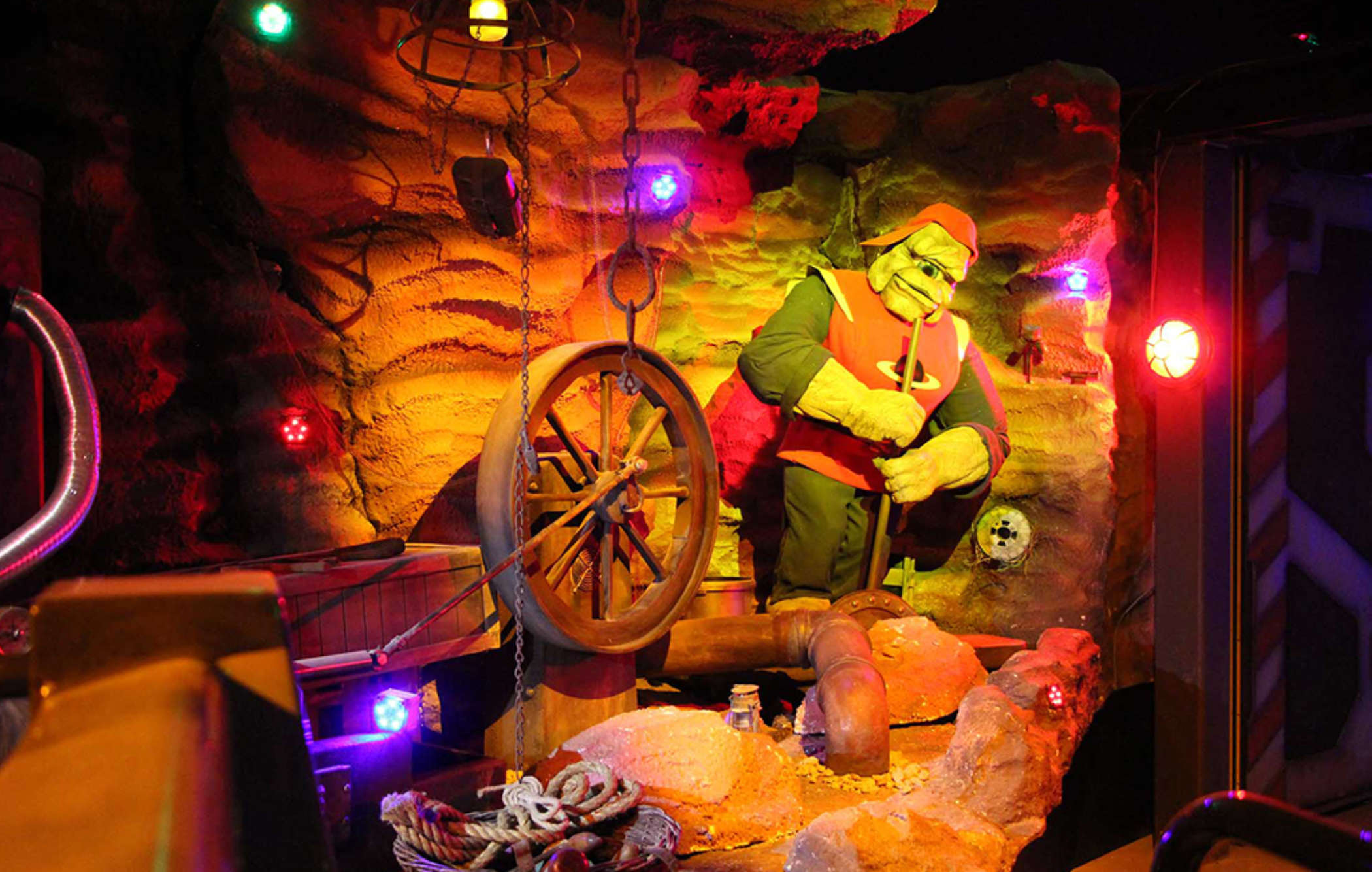 Working within the framework of their processes, show control, and decor, we were able to deliver the high-quality, maintenance-friendly solution Heimotion was looking for.
Interactive Ride Technology
Mineral Mining consists of five vehicles, accommodating four people per vehicle, 20 people total. Each vehicle features (per player) one shooter, one score display, and one speaker, while 132 unique targets cover nine different scenes. Hitting a target triggers show-stopping effects in the form of light, sound, smoke, wind, and even moving animatronics. Players can track their score on the mounted displays while hitting as many targets as possible to win.
Play the leading role
The ride's main characters, The Rock Heads, can be found throughout the MOiPark. Natives of another planet, they are here to save Earth from a meteor storm. In Mineral Mining, guests are invited to play a leading role in the fun helping the Rock Heads collect as many gems as possible. Watch out though, the competition between visitors can make Mineral Mining quite addictive!
More showcases
Meet us at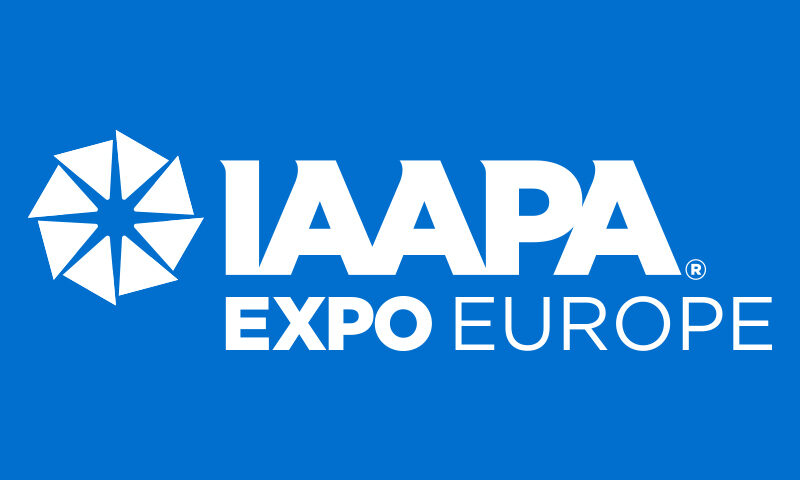 IAAPA Expo Europe, booth #1-226
September 28-30 2021
Fira Barcelona Gran Via
Barcelona, Spain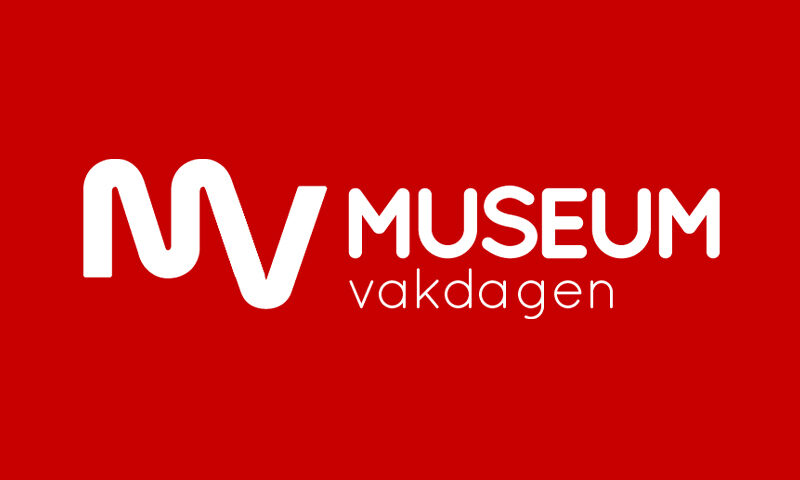 Museum Business Days, booth #6
November 03-04 2021
De Broodfabriek
Rijswijk, Netherlands