Punktejagd, Potts Park
Minden, Germany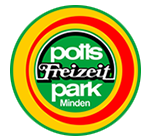 Specifications
Themepark: Potts Park
Type of Ride: Classic tower
Number of vehicles: 4 seats
Interactive system: TRIG2 / Outdoor Magic Wand / Target 5 LEDS 
Number of interactive scenes: 1

Large-scale teamwork in a small-scale attraction
Thanks to Lagotronics Projects, the Heege tower named 'Buntstift' has gained a new, interactive feature.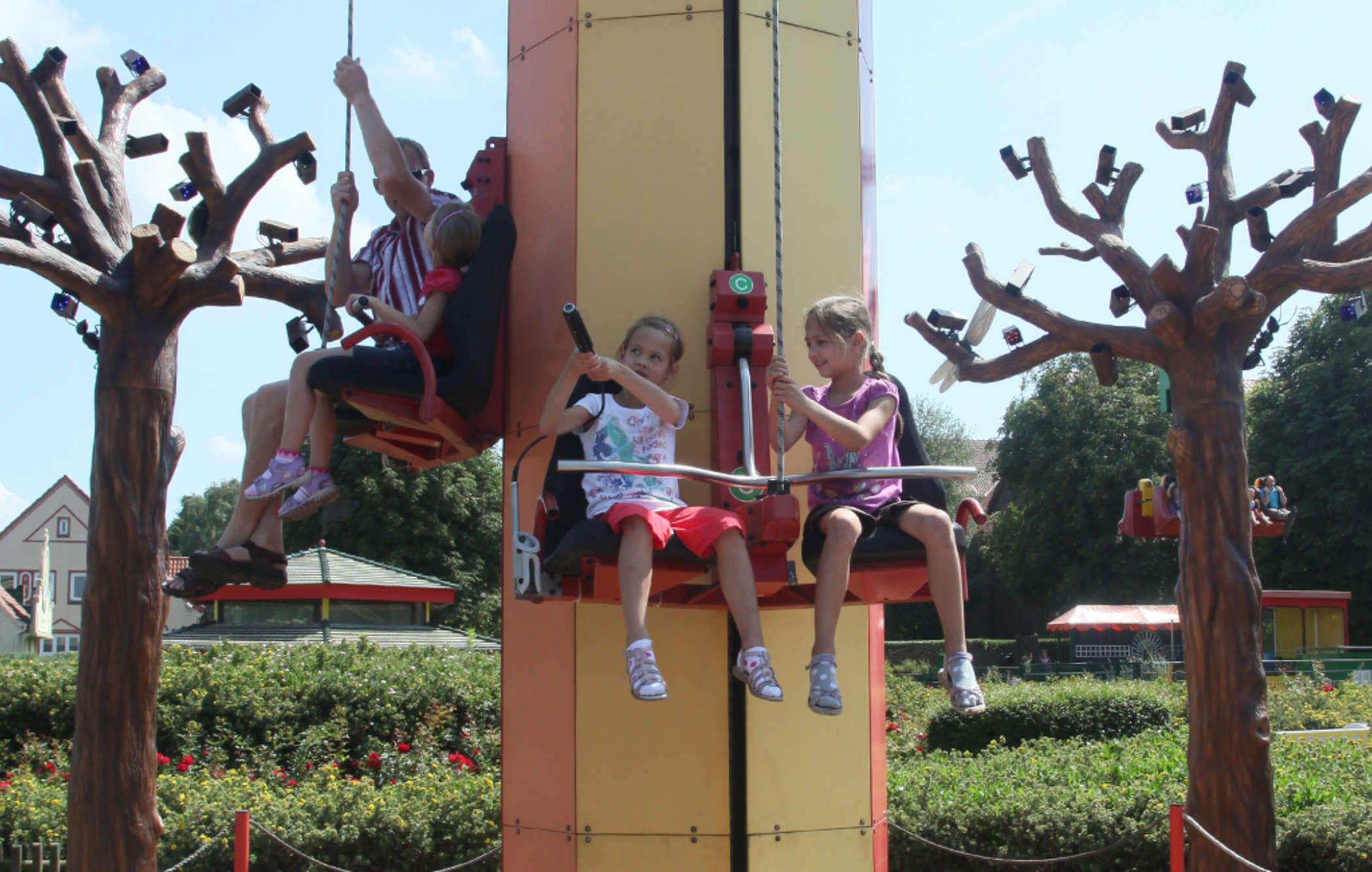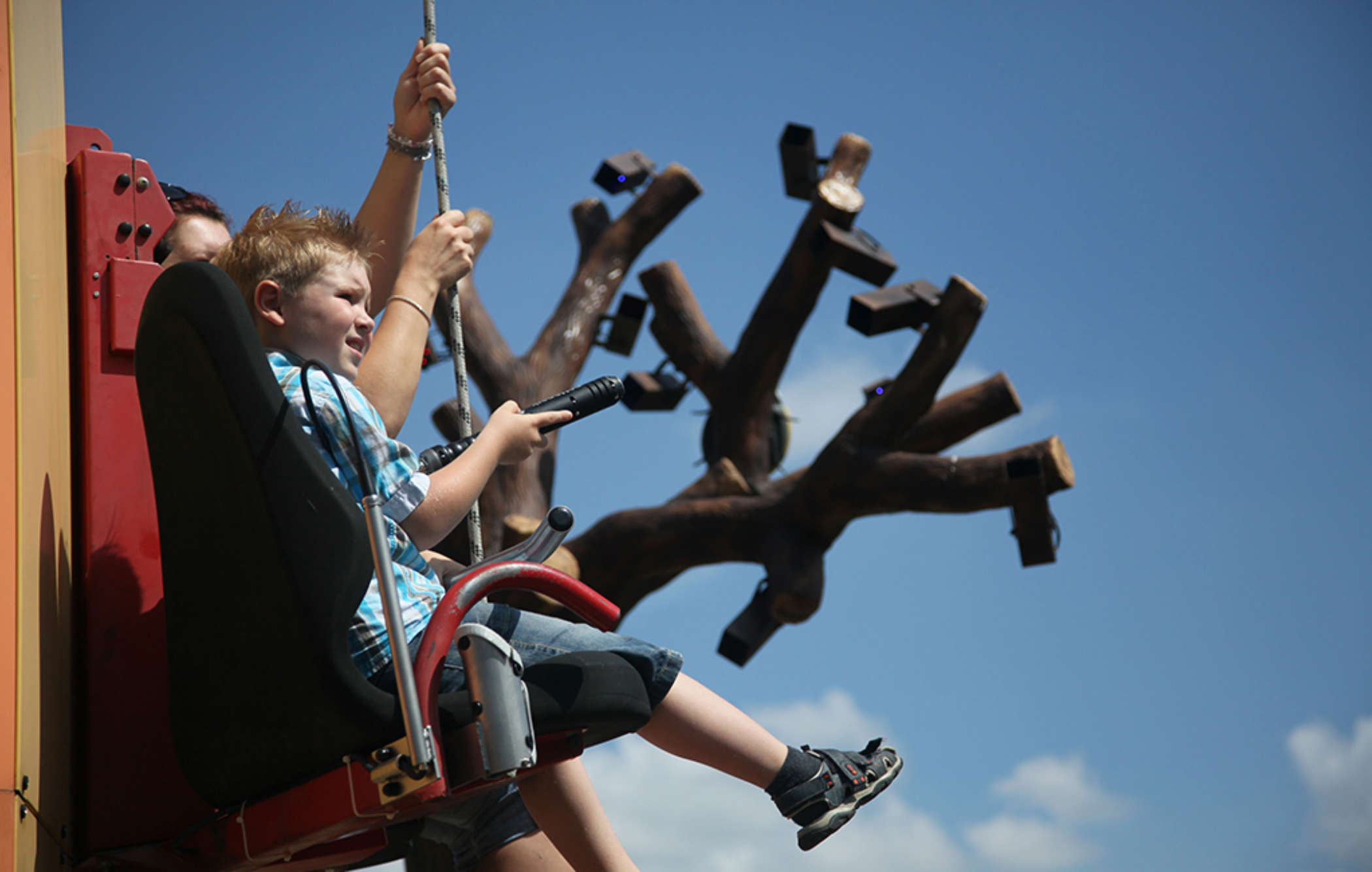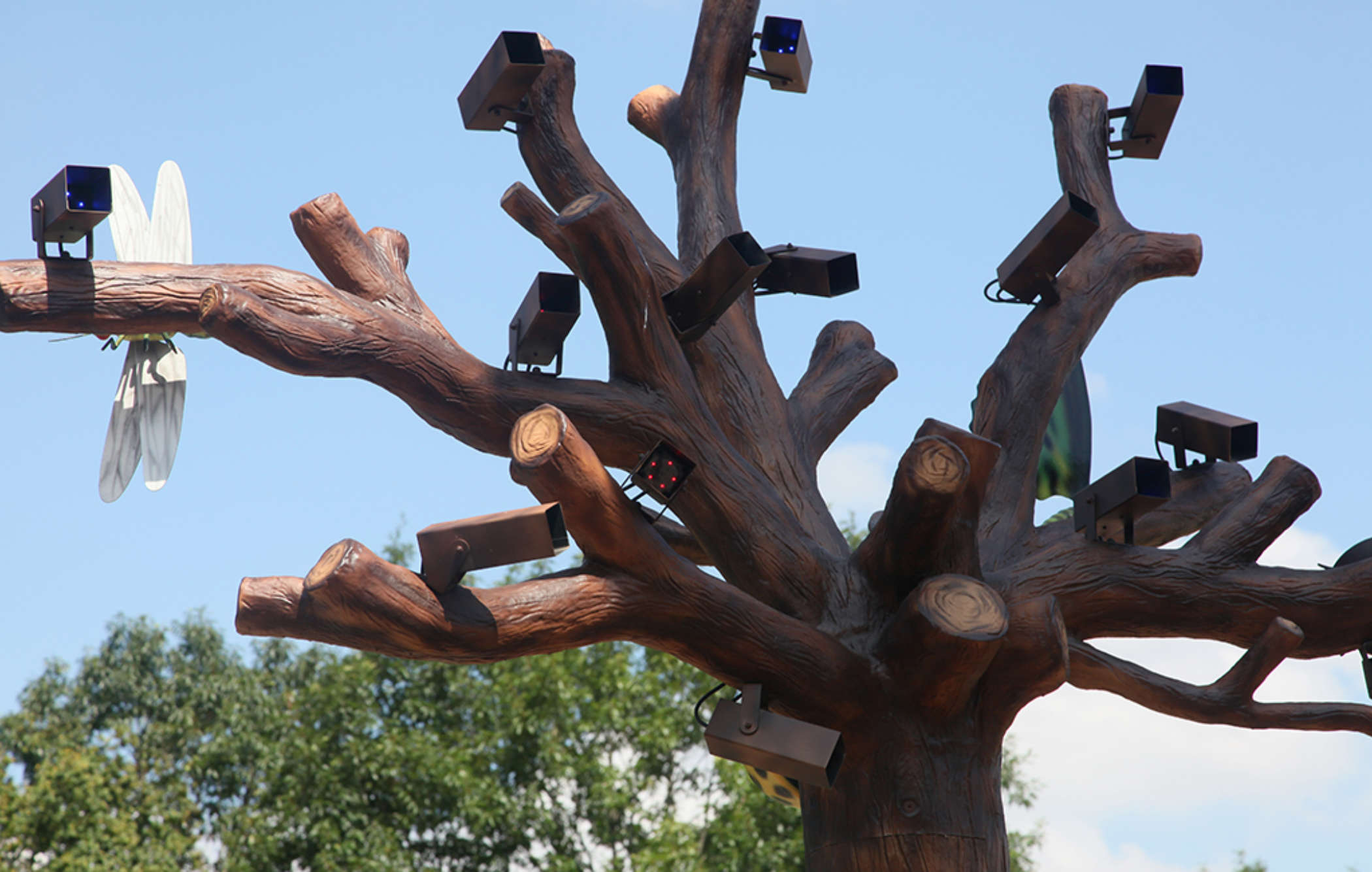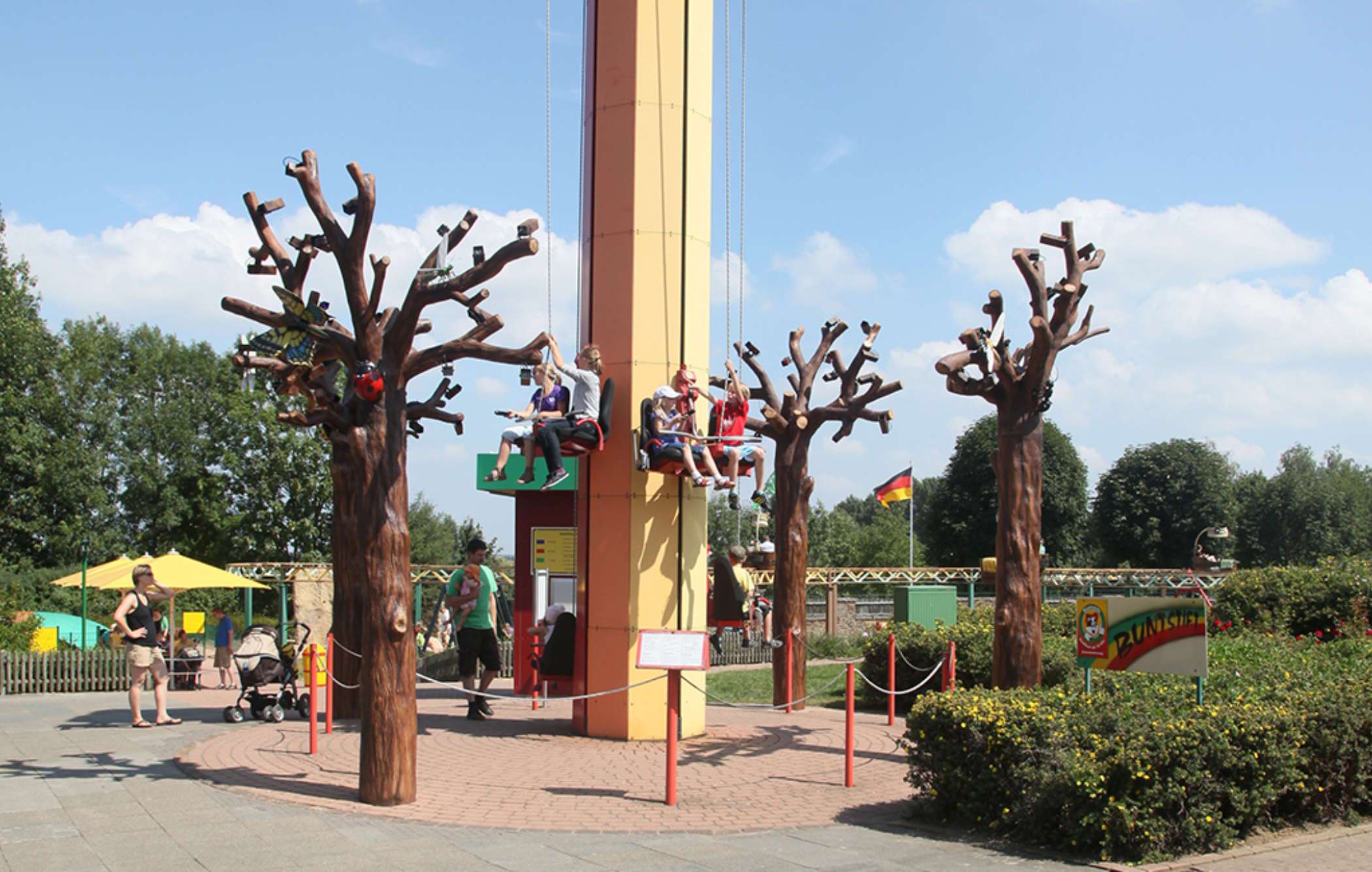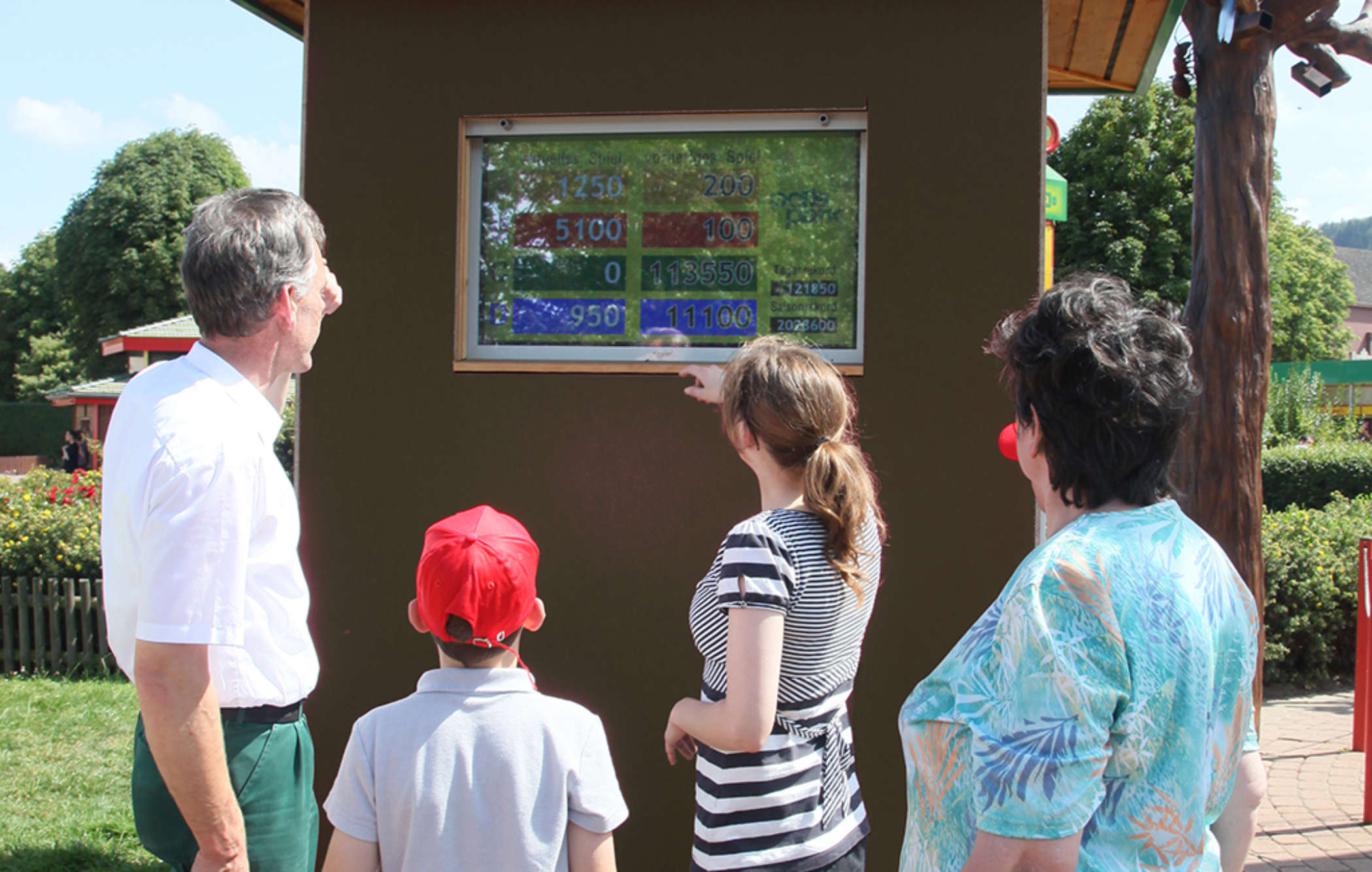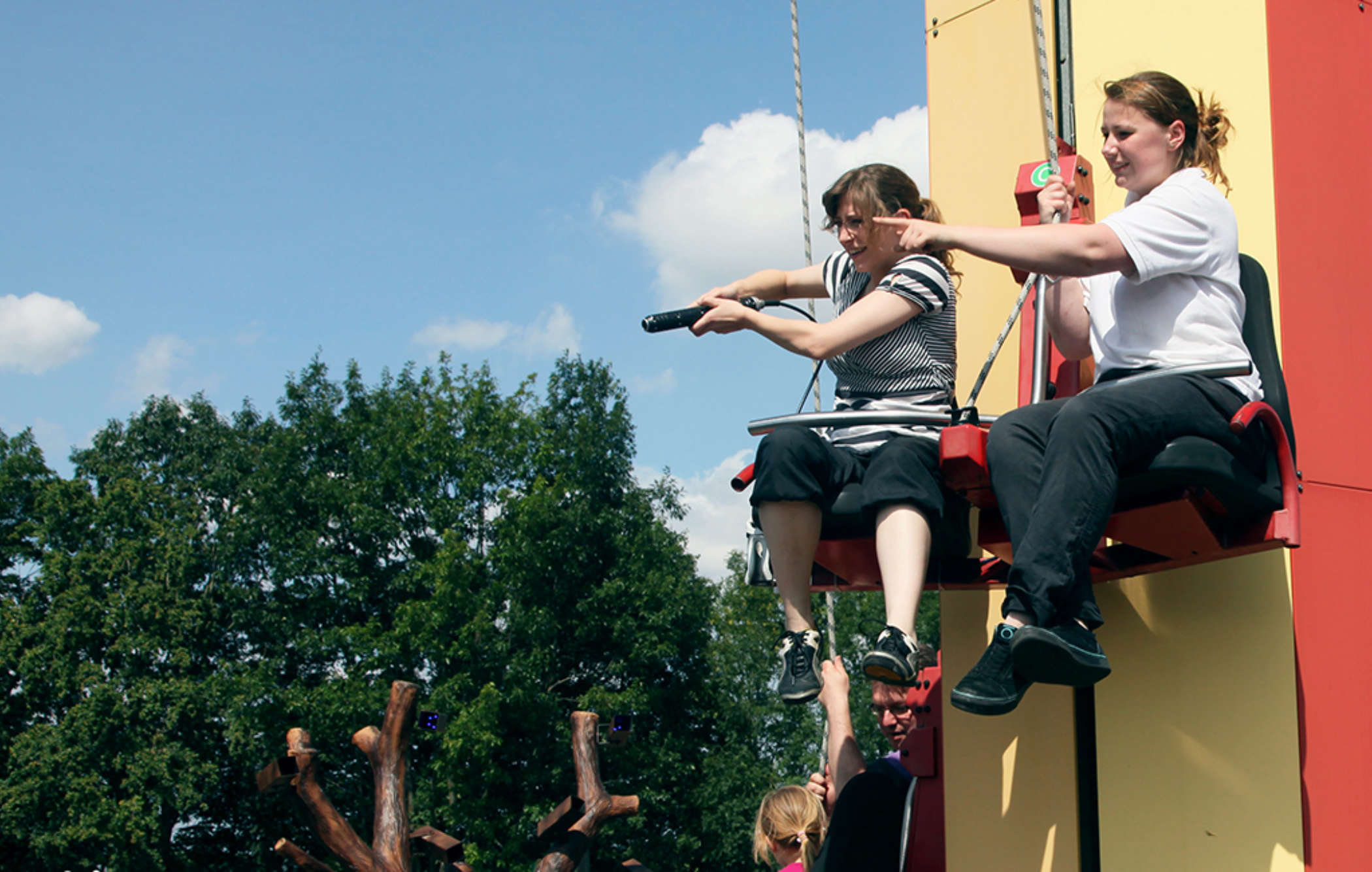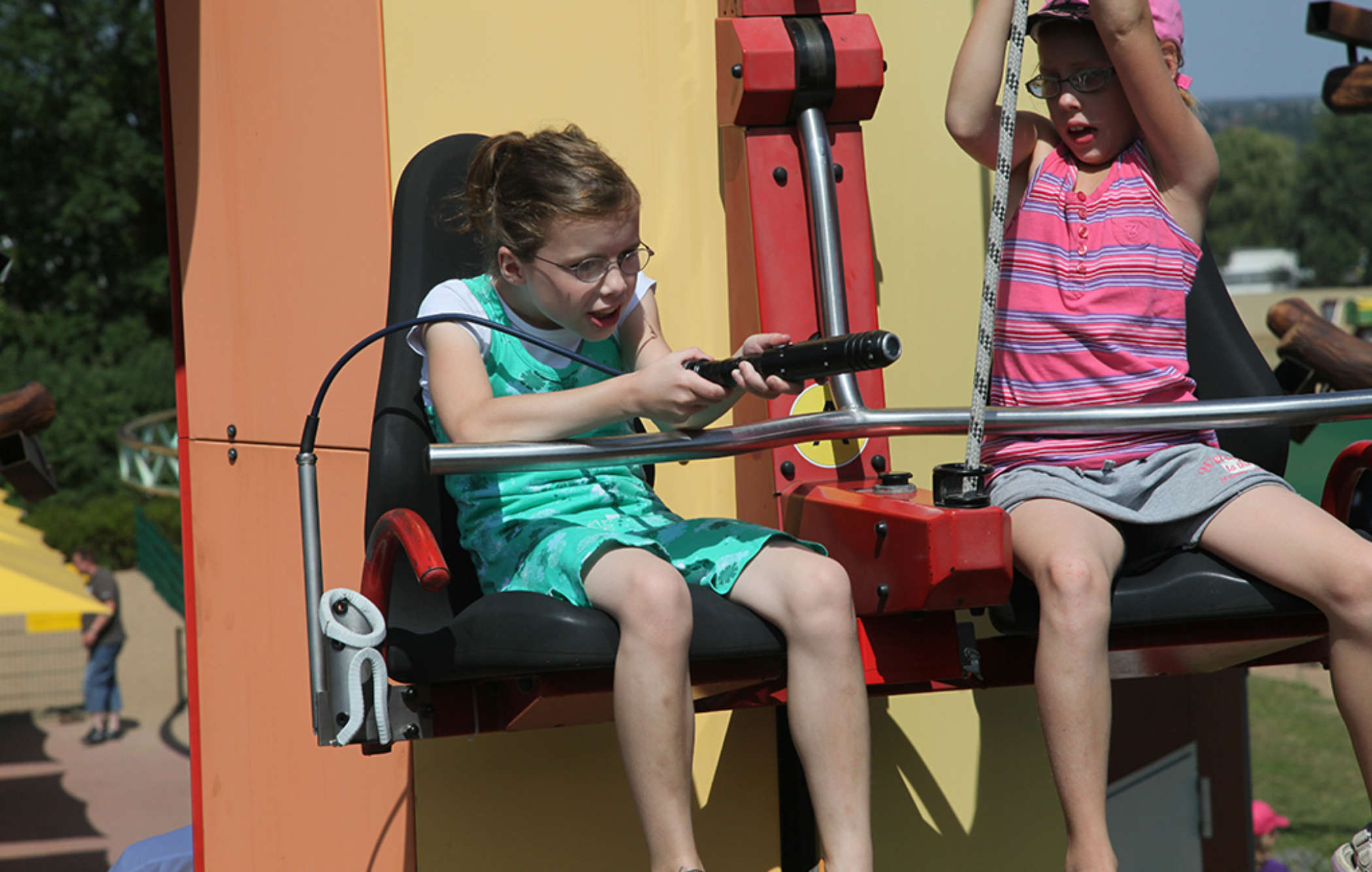 With one pull on the rope, you will find yourself rising up to a height of eight meter at the cozy Potts Park in Minden, Germany. However, until recently the two-person seats only offered fun to the person operating the rope. After the upgrade, the 'Buntstift' has gained a new, interactive character. The riders - ranging from young to old - can use a 'magic wand' to hit the colorful targets located around the tower. The aim is to score as many points as possible and to set the high score. The targets are located at various heights and angles. To hit all the targets, the seat must be raised and lowered to a number of different heights. Teamwork is essential. While one person operates the tower's hoist rope, the other can try to hit the targets. At the end of the ride, the score per team can be seen on the score monitor. The scores of other teams as well as the high score of the day, month, and year, are all visible.
Interactive Ride Technology
The eight-person tower is equipped with four magic wands, each with a unique code in the infrared ray. More than 100 targets are located around the tower in decorative trees. When a target is hit, the code of the magic wand used is communicated to the central computer. This computer keeps track of the scores for every team.
Wireless communication
The ride is a stand-alone attraction without an operator. Sensors with wireless communication functionality register the opening and closing of the safety bars and communicate this to the computer. In this way, the computer starts and ends each game.
Power On Board Technology
The moving seats of the Buntstift ride could not be fitted with an electrified rail or other power connection. The decision was therefore made to use Power On Board. Every seat pair is fitted with a battery. This battery is charged overnight, giving it sufficient capacity for the following few days. All the technical elements used by Lagotronics Projects in and around the tower are waterproof.
Henrik Pott, General Manager of Pott's Park: 
"The point-scoring system has given our Buntstift ride a new lease of life. Here, absolutely everybody can have fun and get some exercise too."
Meet us at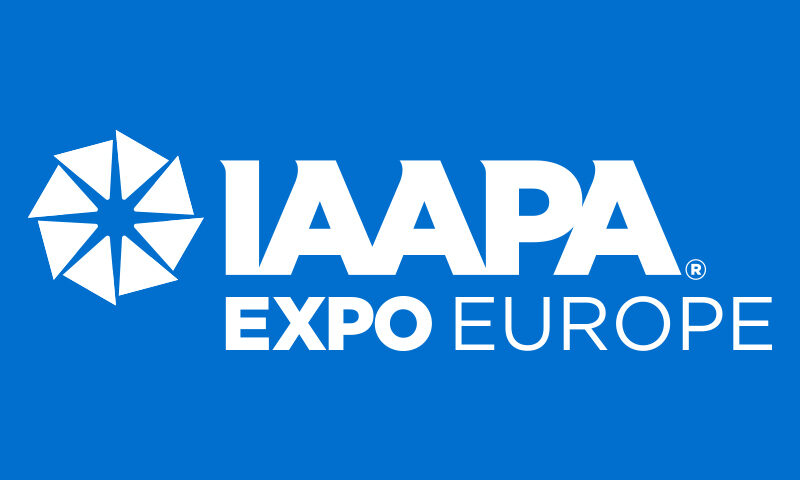 IAAPA Expo Europe, booth #1-226
September 28-30 2021
Fira Barcelona Gran Via
Barcelona, Spain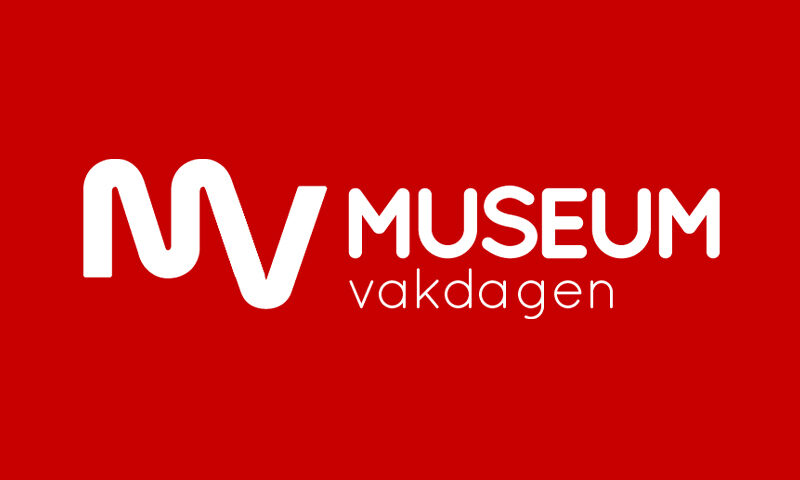 Museum Business Days, booth #6
November 03-04 2021
De Broodfabriek
Rijswijk, Netherlands