Bandit Bomber
YAS Waterworld, UAE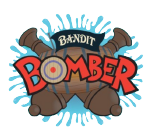 Specifications
Themepark: YAS Waterworld
Type of Ride: Interactive rollercoaster
Track length: 515 meters
Number of vehicles: 7 trains
Capacity people/hour: 700

A large water spectacle in the middle of the desert
The Bandit Bomber is a Suspended Roller Coaster at Yas Waterworld. It is a fantastic ride through the park, creating an interactive water fight between people on the roller coaster and other park visitors.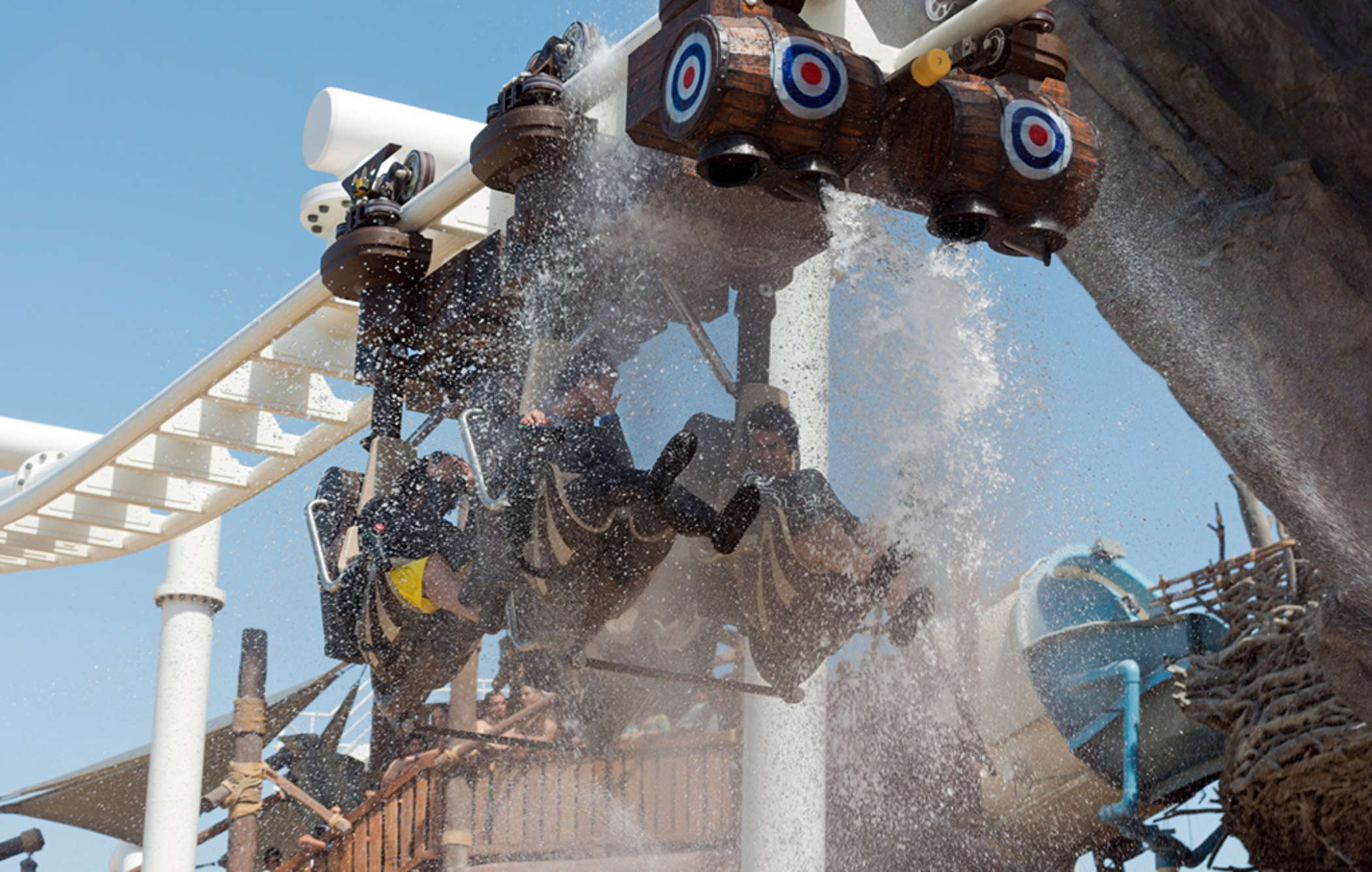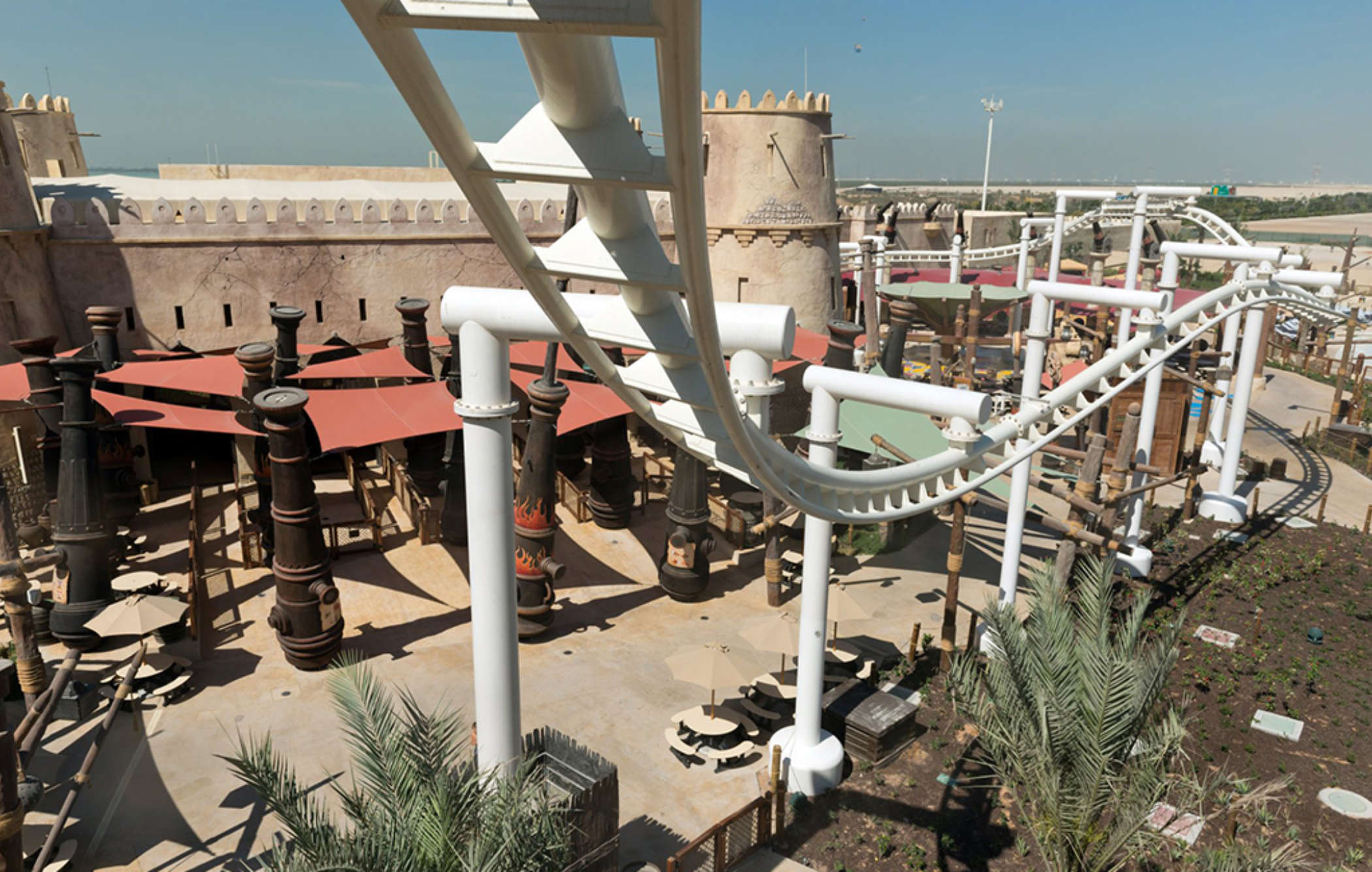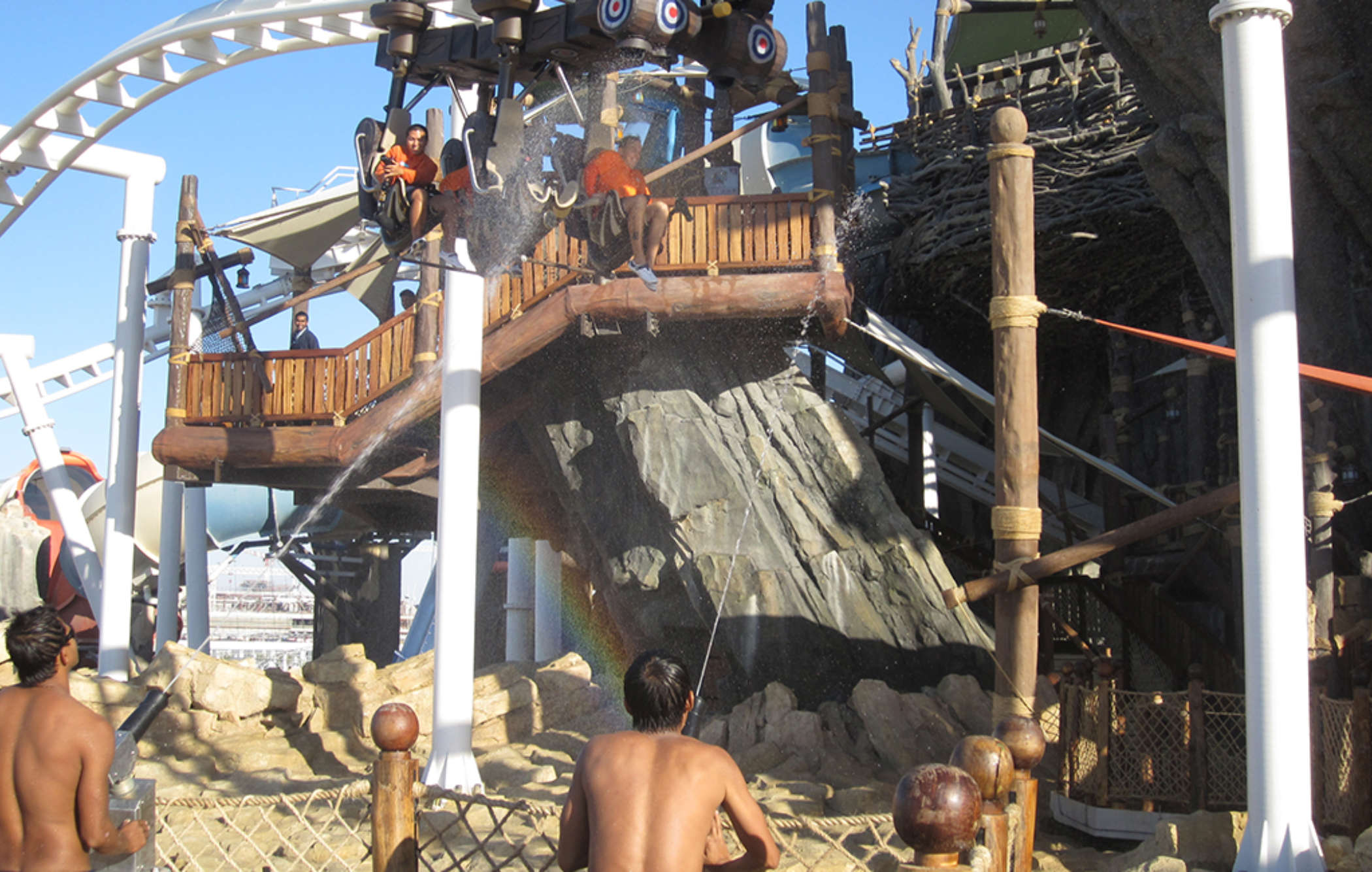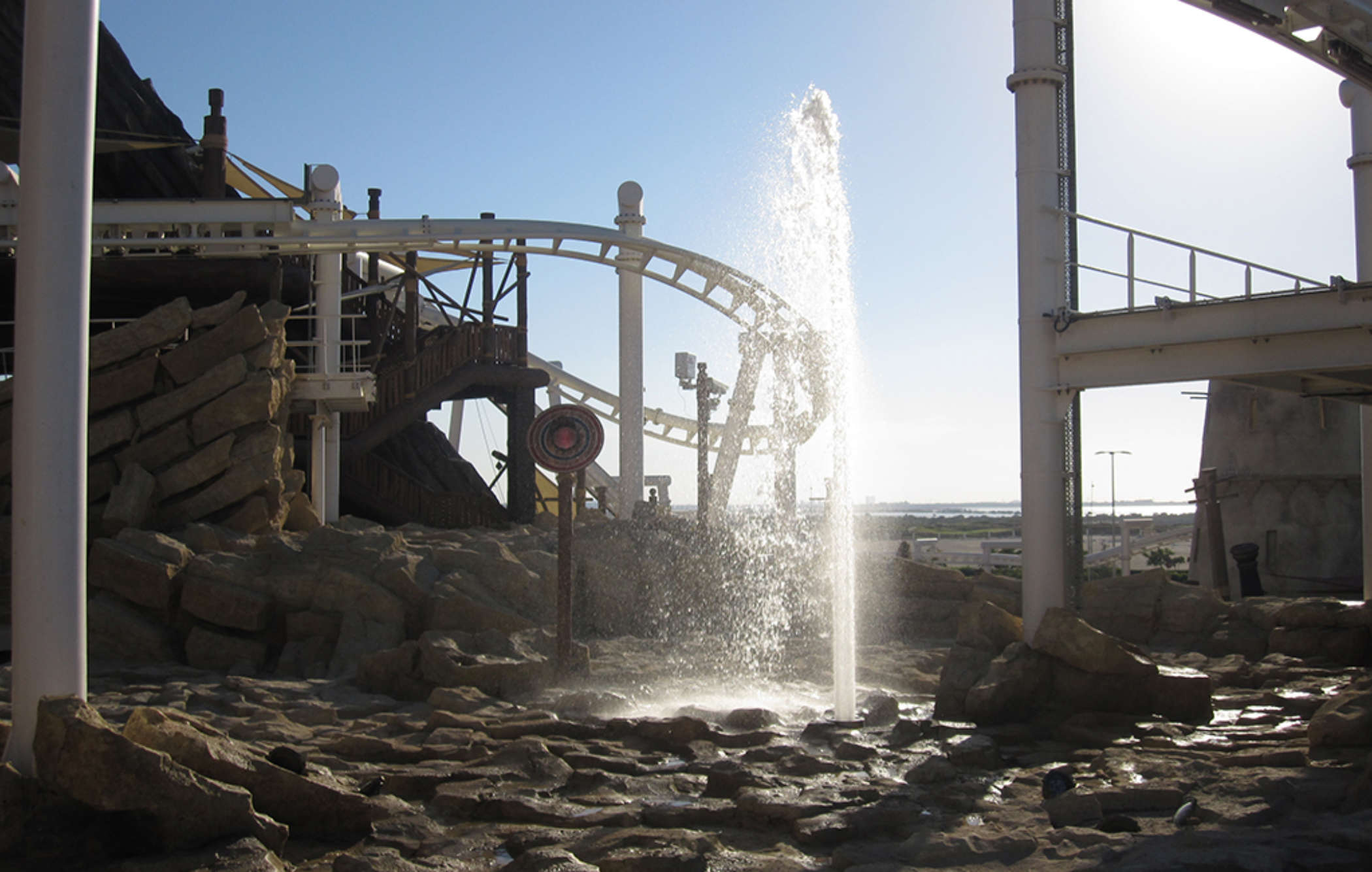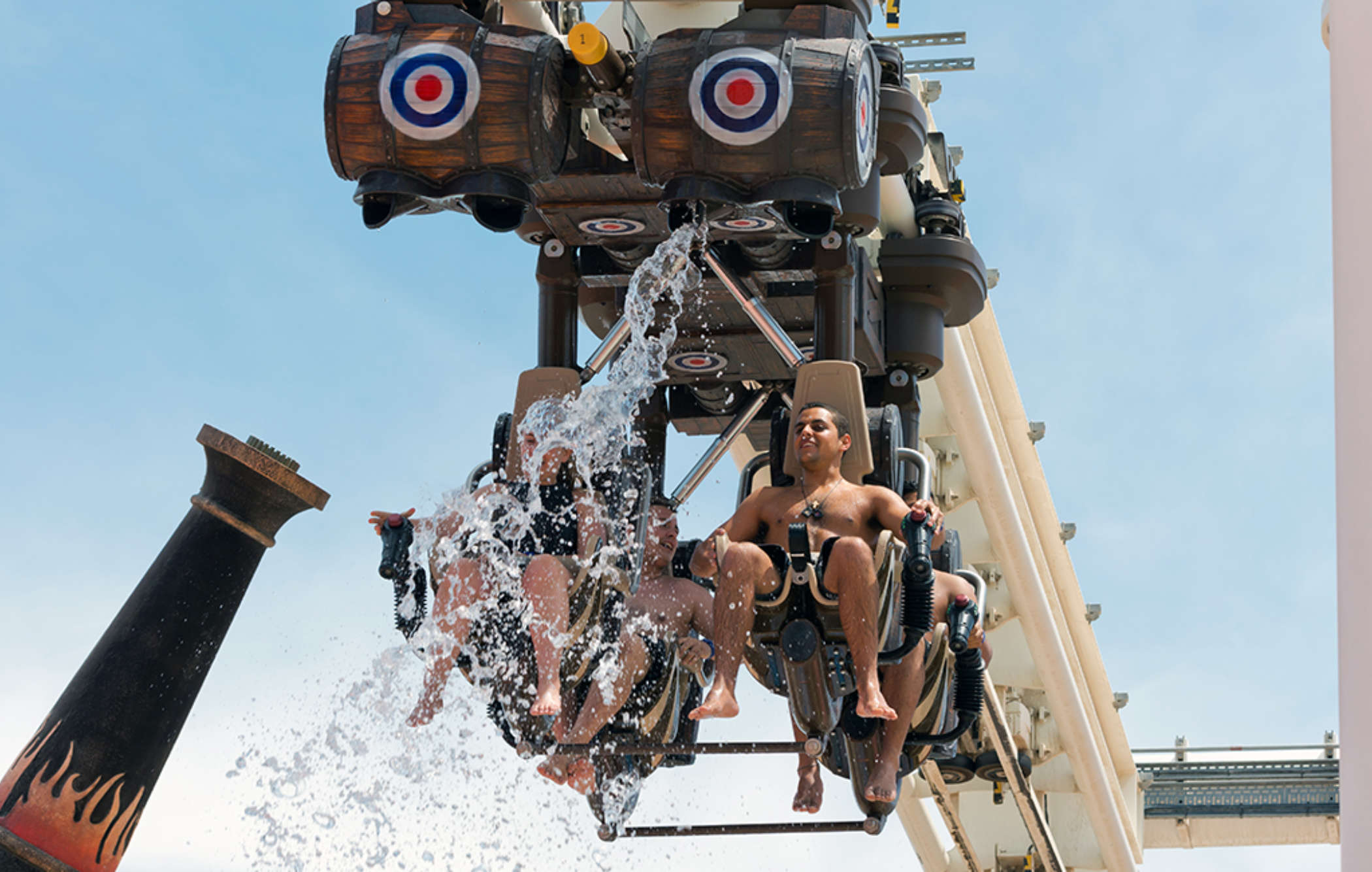 Every seat features a trigger device with two different functions. Using infrared rays, the roller coaster riders trigger targets beside the track, which in turn activate water cannons and fountains. Pressing the other button allows you to dump five litres of water on two positions on the footpaths below the track, used by other park visitors. But watch out: there are also water cannons positioned beside the footpaths with which the park visitors can shoot water at the roller coaster. A wonderful battle! Nobody on or around the Bandit Bomber is 'safe' - you could be in for a soaking at any moment. It's a great interactive water spectacle.
Interactive Ride Technology
The Bandit Bomber is equipped with our Interactive Ride Technology with 48 Shooters and a variety of hardware targets. The targets have been designed as large traffic lights so that they are easy to spot and not too difficult to hit. The track features sensors so that the water tanks can only be emptied at two points. The Bandit Bomber is located in the middle of the desert. All the interactive controls are protected by dust-proof and water-proof cases affixed to the train.
Power On Board Technology
As an electrified rail would not be possible on a roller coaster, it was necessary to use the Power On Board Technology. Every train on the Bandit Bomber is equipped with special battery cells. These battery cells have a high capacity for a short period of time and are charged with great precision every time they stop at the station. The system is shock-resistant and heat-resistant.
The Bandit Bomber won the Leading Edge award in 2012, presented by the World Waterpark Association. It is a prestigious prize, and we are proud to have won.
Meet us at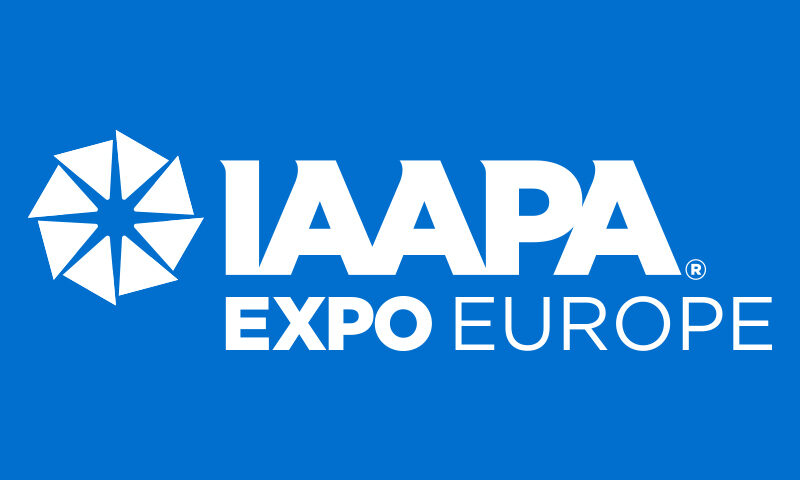 IAAPA Expo Europe, booth #1-226
September 28-30 2021
Fira Barcelona Gran Via
Barcelona, Spain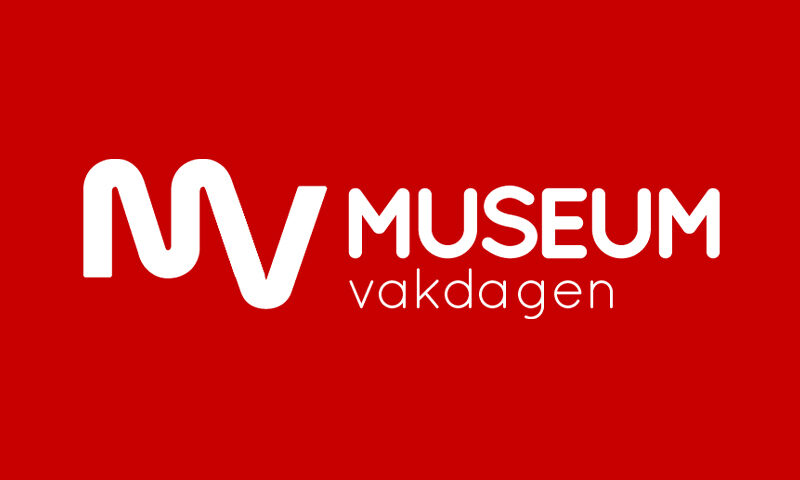 Museum Business Days, booth #6
November 03-04 2021
De Broodfabriek
Rijswijk, Netherlands