Discovery Center, Continium
Kerkrade, The Netherlands Discovery Center Continium wants to place visitors at the heart of the experience
The interactive science museum Discovery Center Continium puts the visitors at the centre of its presentations and lets them experience the influence that a single individual can have.
In its auditorium, too, Discovery Center Continium wants to place visitors at the heart of the experience. For this reason, it was essential that the equipment be renovated, while keeping sustainability in mind.
Impressive video wall
In the most efficient layout, the theatre layout, the auditorium can seat more than 100 people. In this layout, it is important that everyone in the room can clearly see the presentations. To achieve this, the image needed to be as large as possible while still being sharp and clear. Lagotronics Projects decided to use a huge full-HD video wall consisting of nine LED monitors with just 5.5 mm between them. The total dimensions are nearly 4x2 metres.
Audio installation
For optimum sound, we decided on an audio installation by Bose featuring a digital sound processor. This makes it possible to set up everything precisely in advance, making the sound operations extremely user-friendly. In this space, interaction is highly important. For this reason, we decided to use two wireless microphones: a behind-the-neck microphone and a handheld microphone by Sennheiser.
Domotics
So that all the equipment could be operated with ease, we installed a Crestron system. This system makes it possible to play a pre-programmed set with just a single touch of the touchscreen operating panel. And to complete the system, we installed a digital media switcher.
Futuristic speaker seating
Finally, we supplied futuristic speaker seating. Both sides of the seat have LED lighting and a laser-cut logo. The seat also offers hidden VGA and HDMI connections for laptops and other equipment.
"In our auditorium, Lagotronics Projects replaced our former installation with a video wall which includes an audio installation. They carried out the entire process of evaluation, advice, installation, and training expertly and professionally, just as we'd hoped. Giving the assignment to Lagotronics Projects and following their advice turned out to be the perfect choice for us."
Hans Gubbels, Director of Discovery Center Continium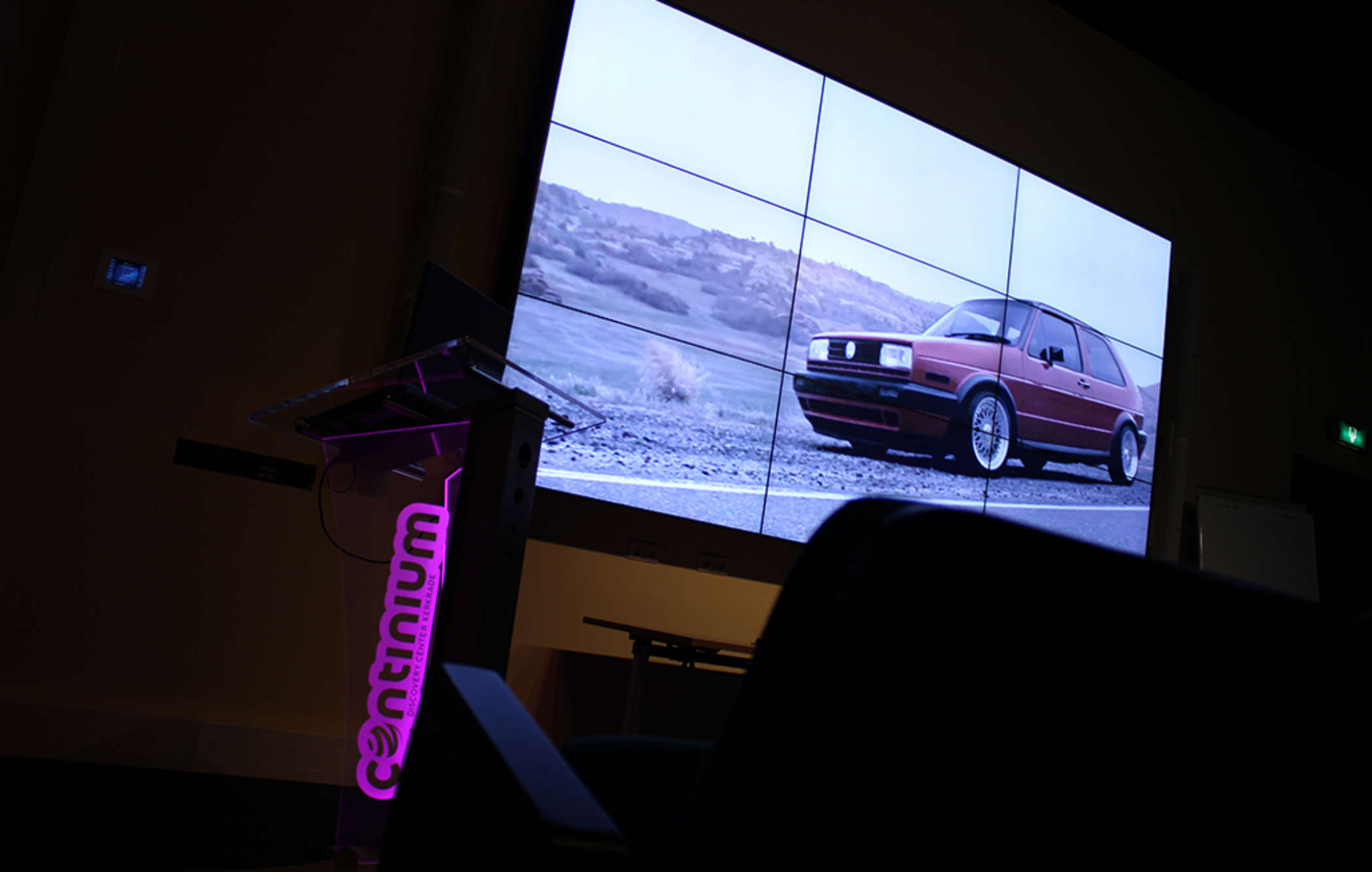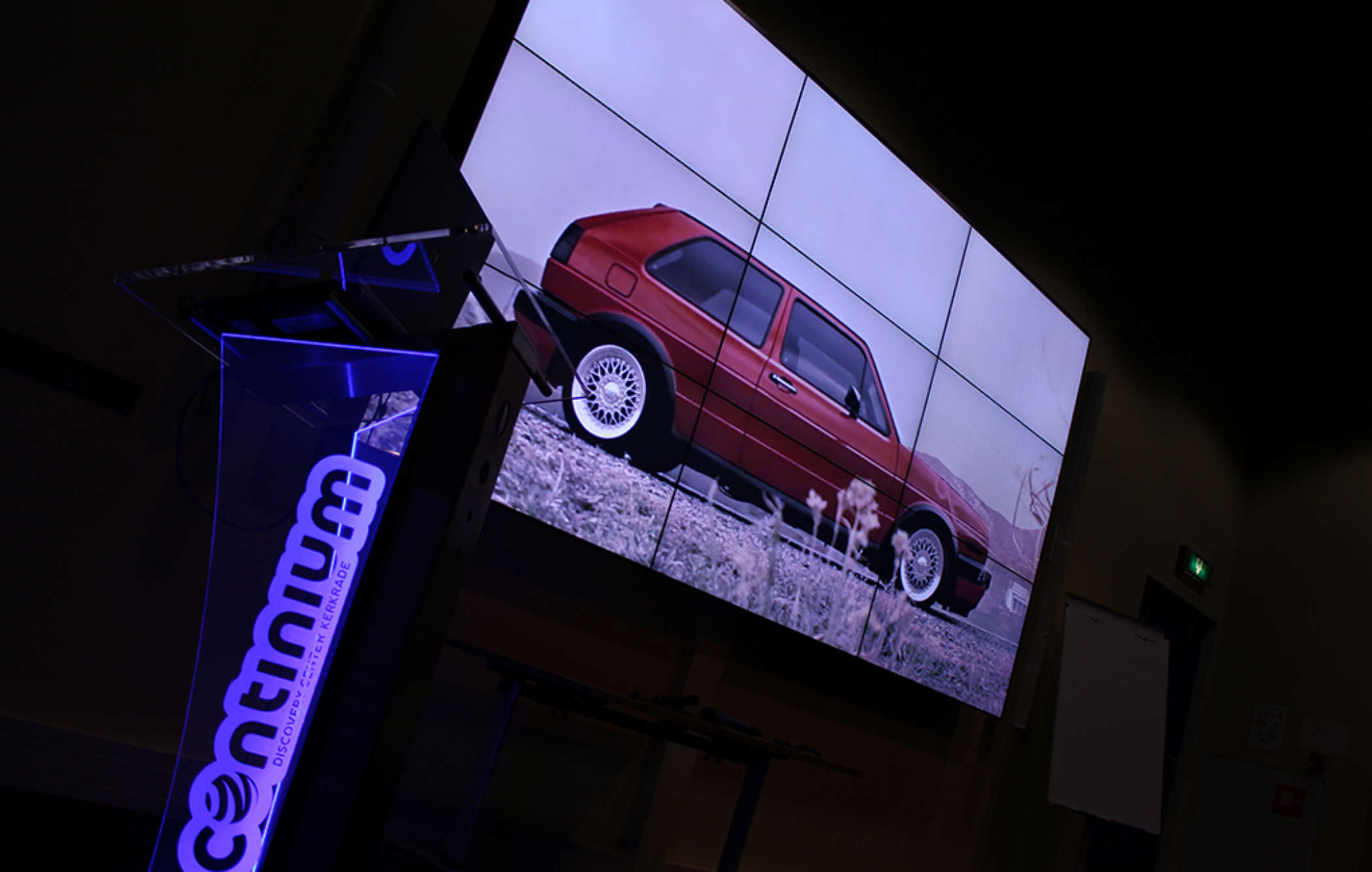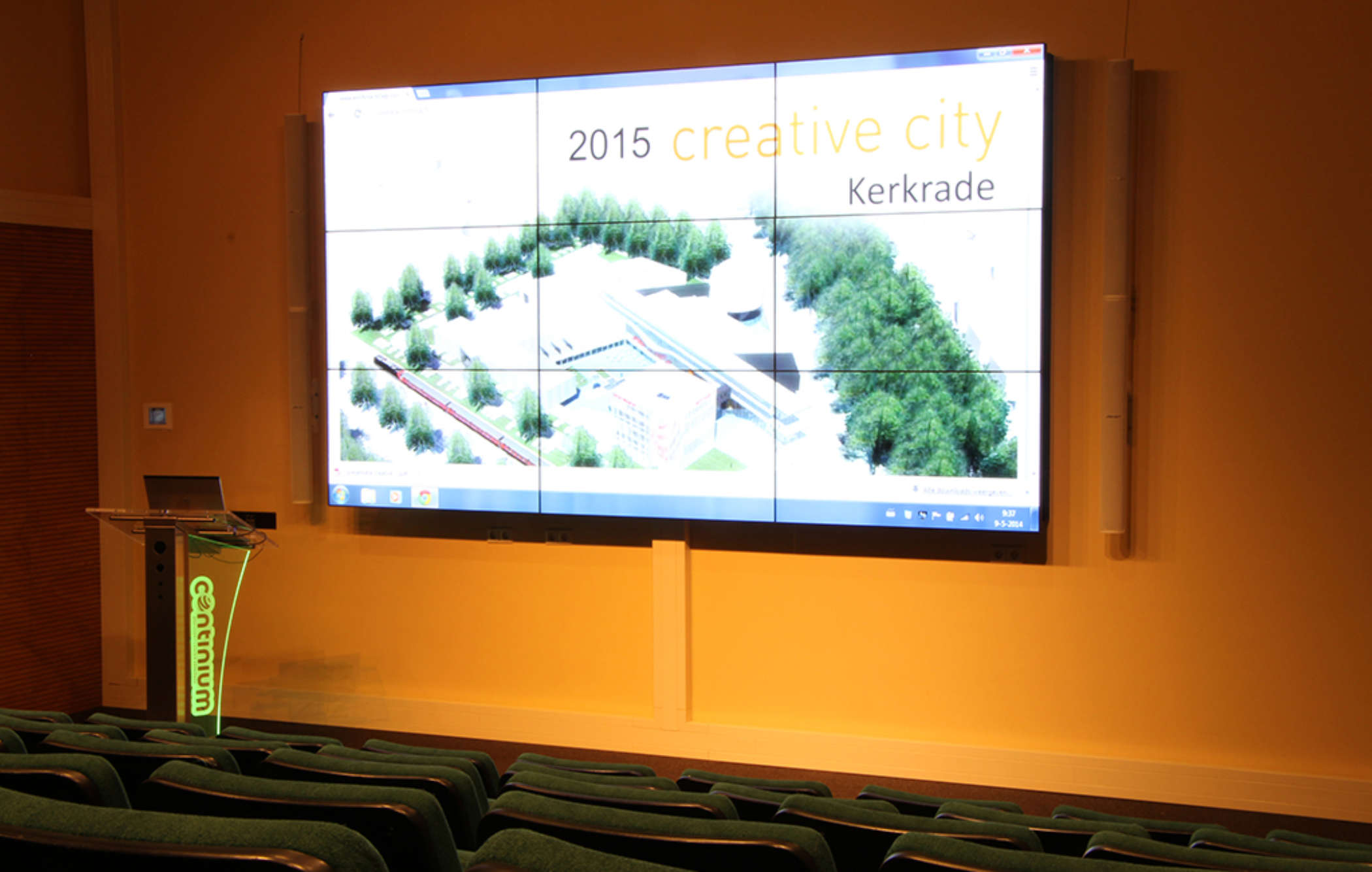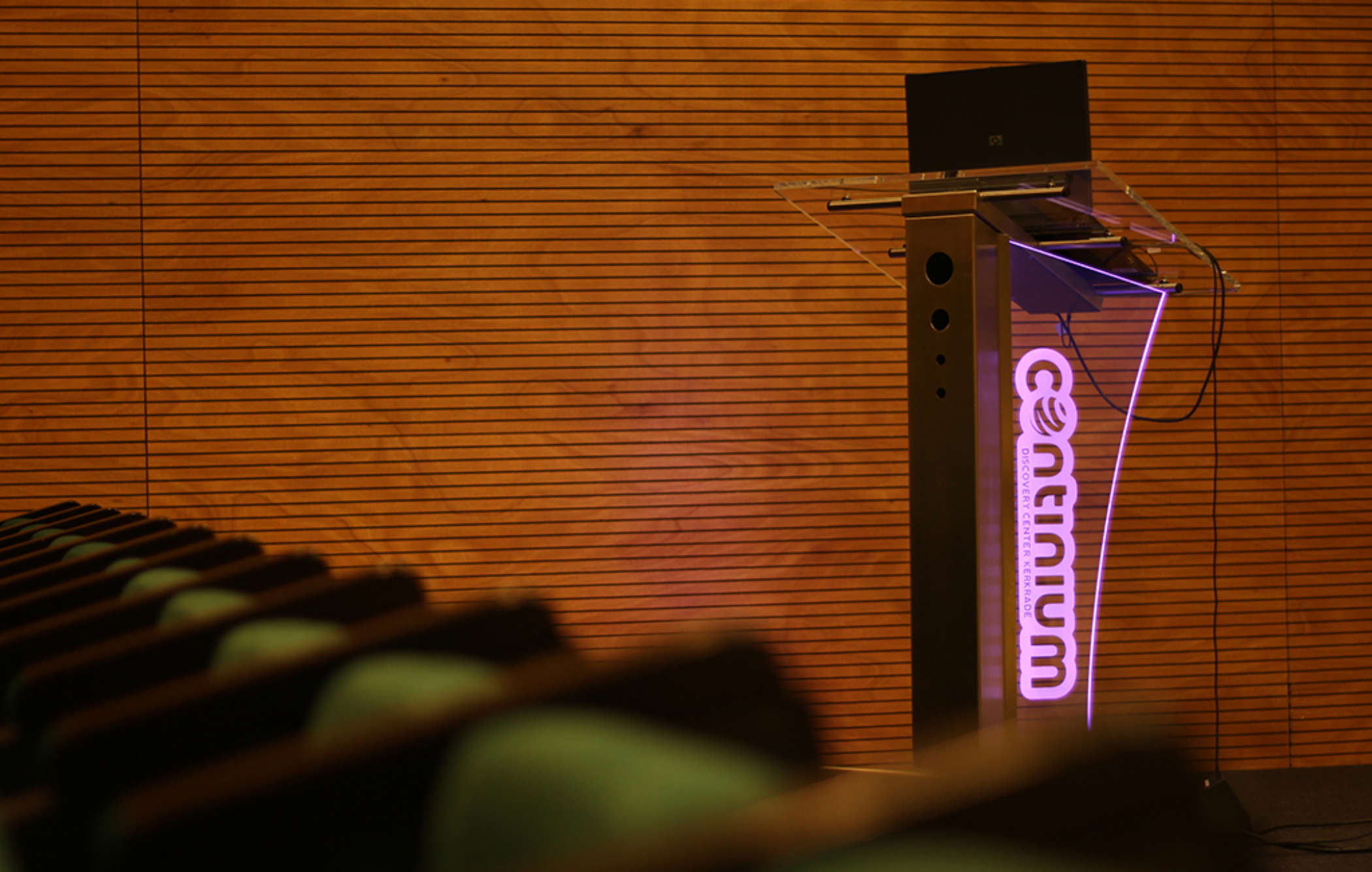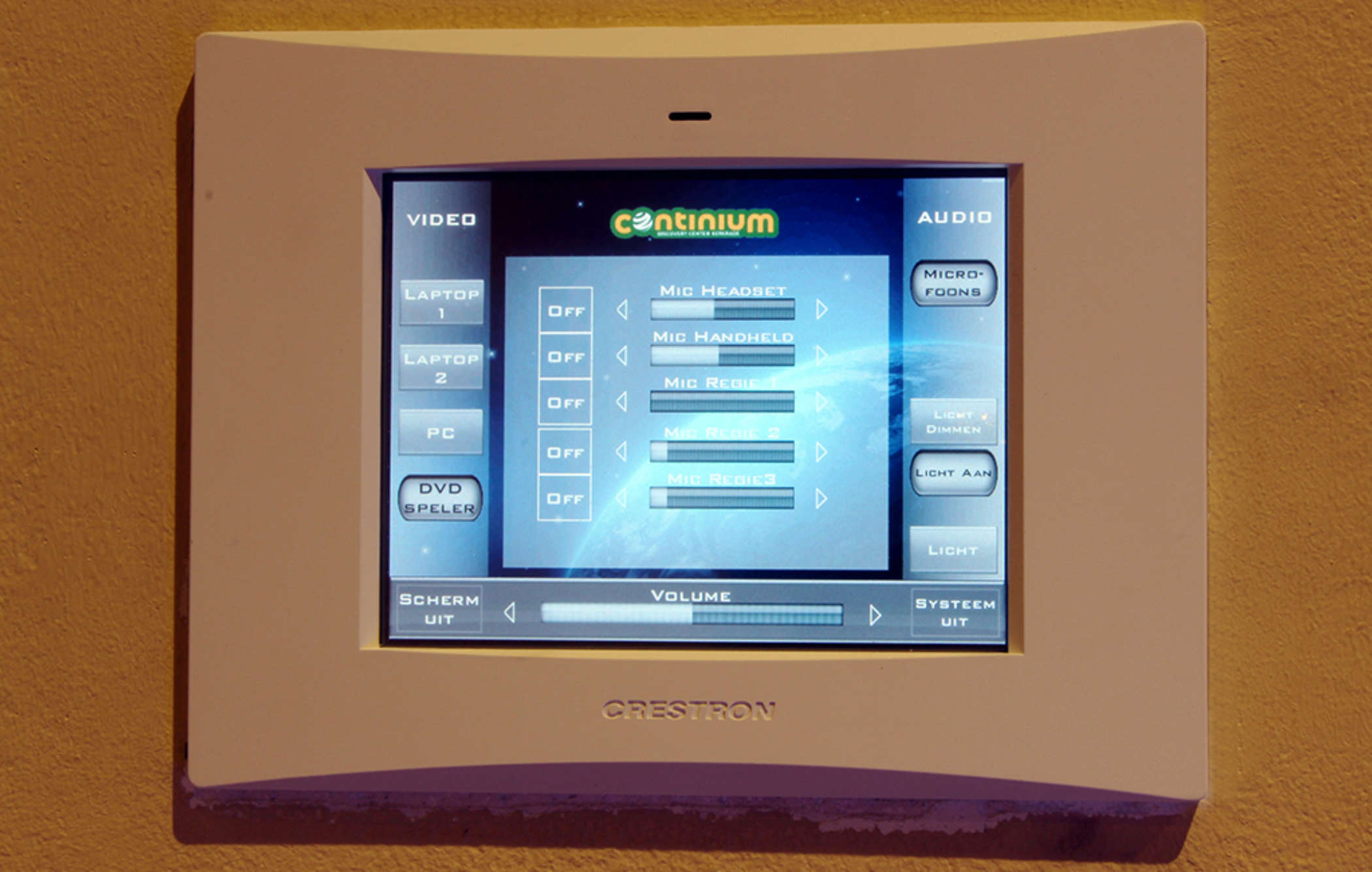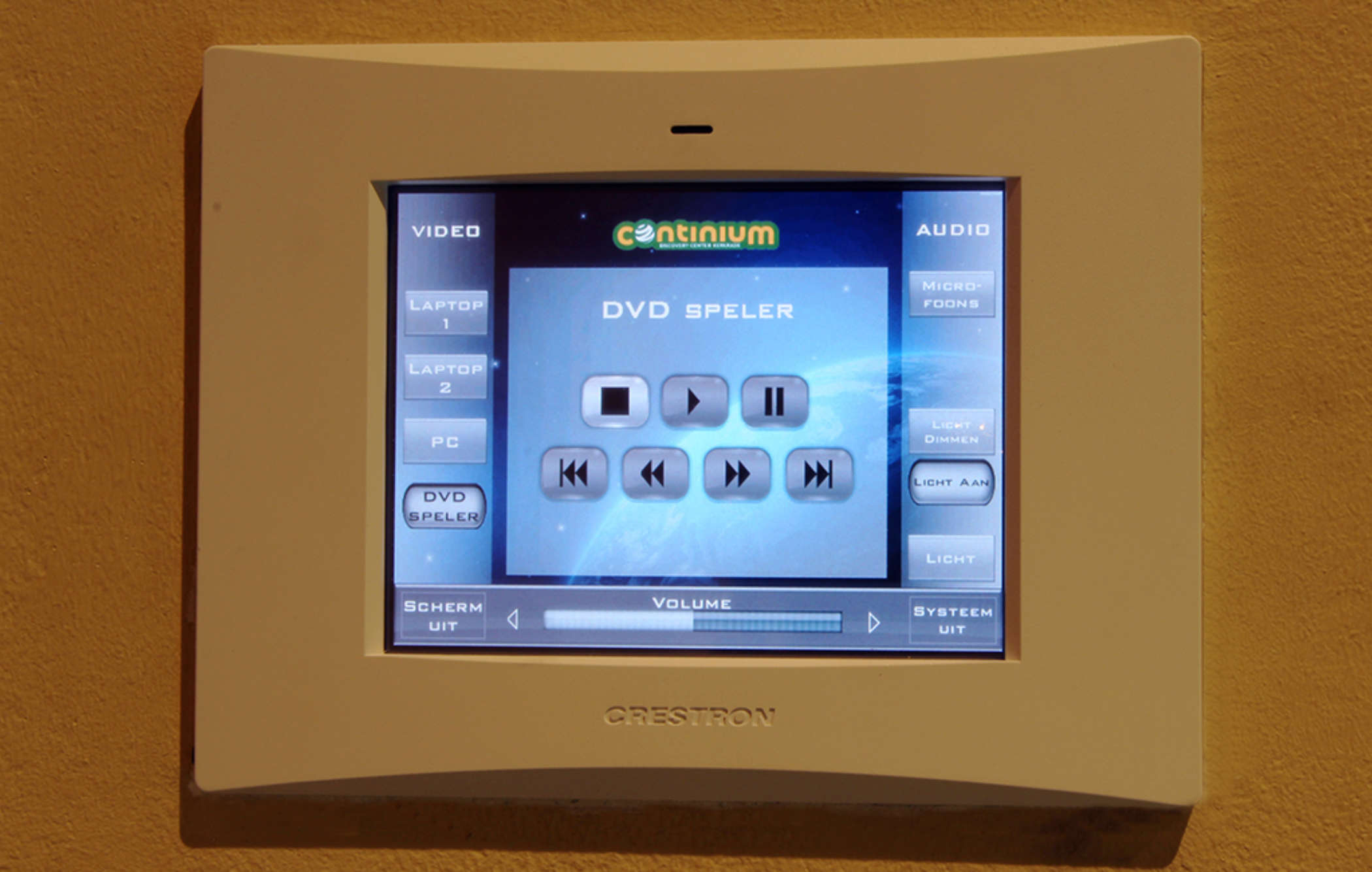 Meet us at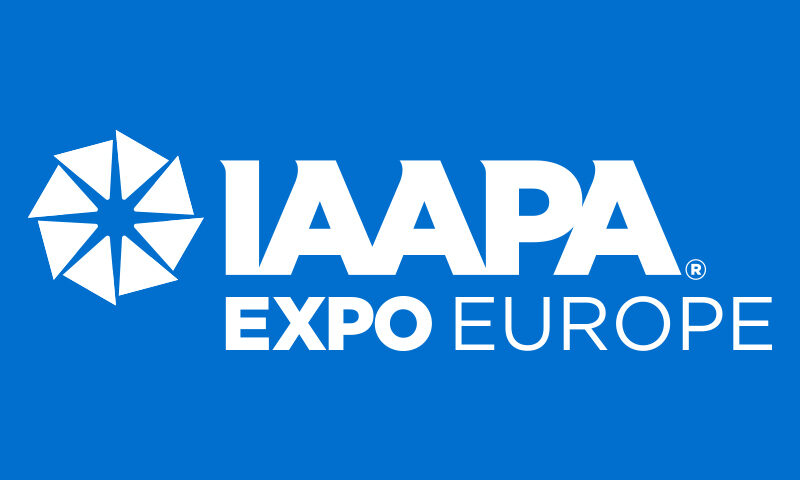 IAAPA Expo Europe, booth #1-226
September 28-30 2021
Fira Barcelona Gran Via
Barcelona, Spain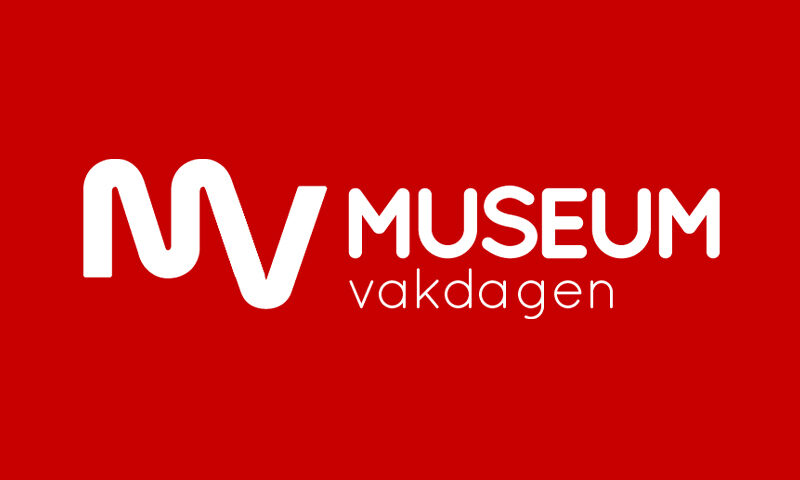 Museum Business Days, booth #6
November 03-04 2021
De Broodfabriek
Rijswijk, Netherlands