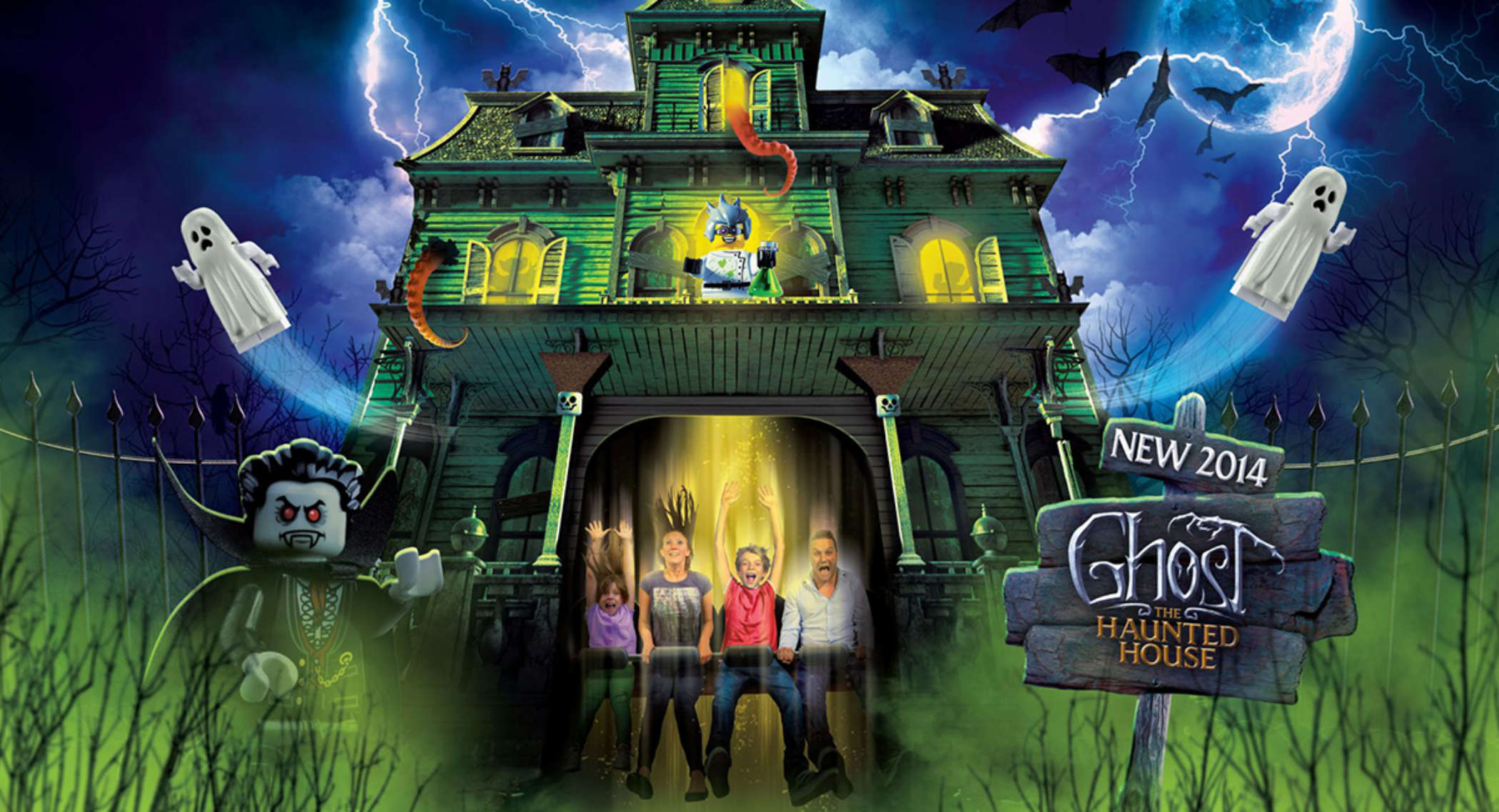 Legoland Billund opens new haunted house: Ghost
The Danish amusement park Legoland Billund opened a new haunted house attraction, called 'Ghost,' in April 2014.
Lagotronics Projects creates interactive surprises
Legoland's latest attraction is a haunted manor house called 'Ghost'. Guests experience one excitement after the other as they explore the different spooky rooms of the house. In these dark rooms, visitors are surprised by scary Lego creatures.
Lagotronics Projects made a significant contribution to the development of this fantastic new attraction. Lagotronics Projects was responsible for all the audio, video, lighting, interactive systems, and special effects! Our Show Control Technology steals the show yet still remains unobtrusively in the background, and it controls everything with perfect timing according to a digital script.
For more information about the project, see the showcase page.
Are you interested in the possibilities offered by our show control or interactive technologies? Just contact us. We will be happy to discuss the possibilities with you.
More news