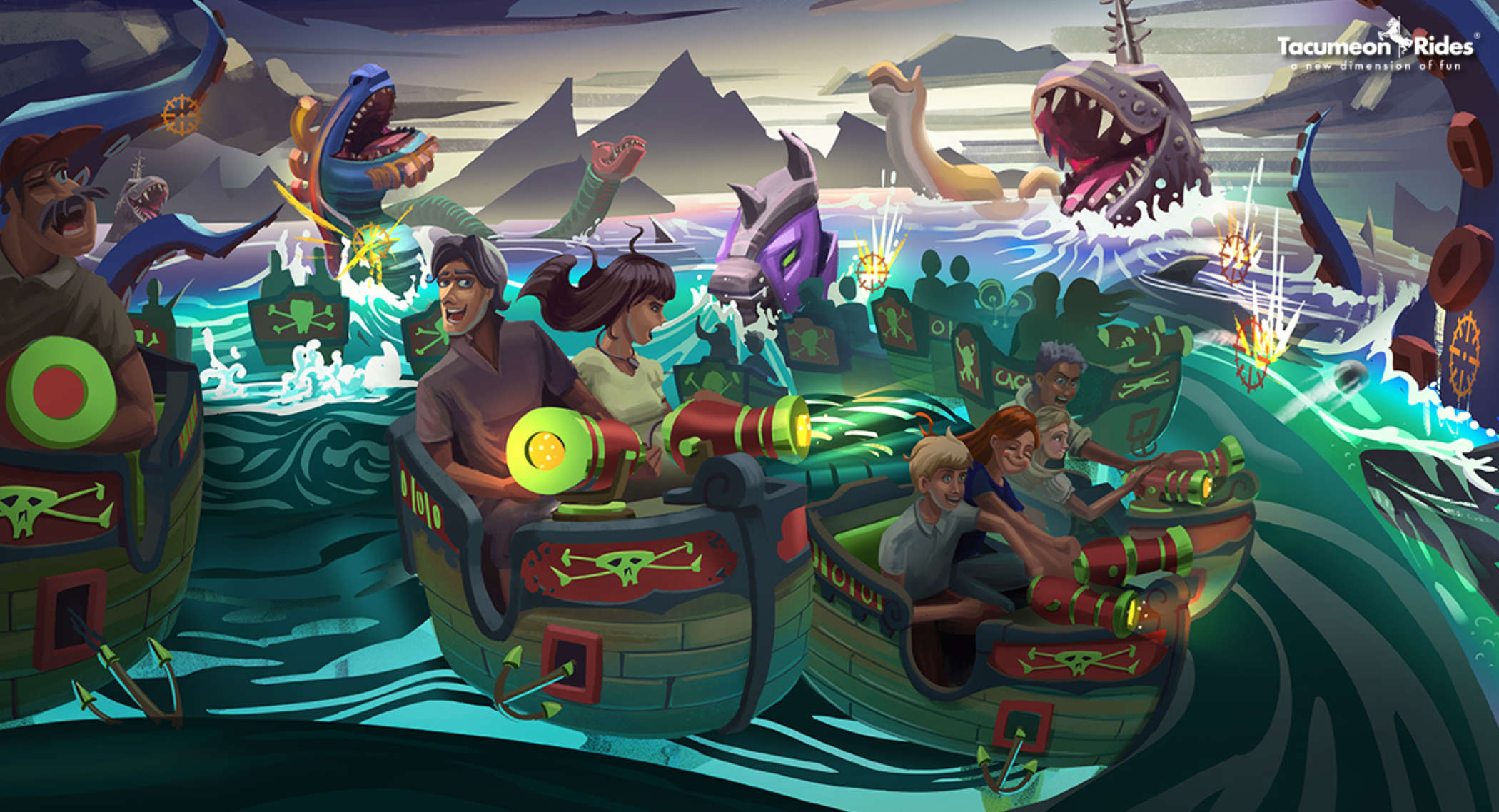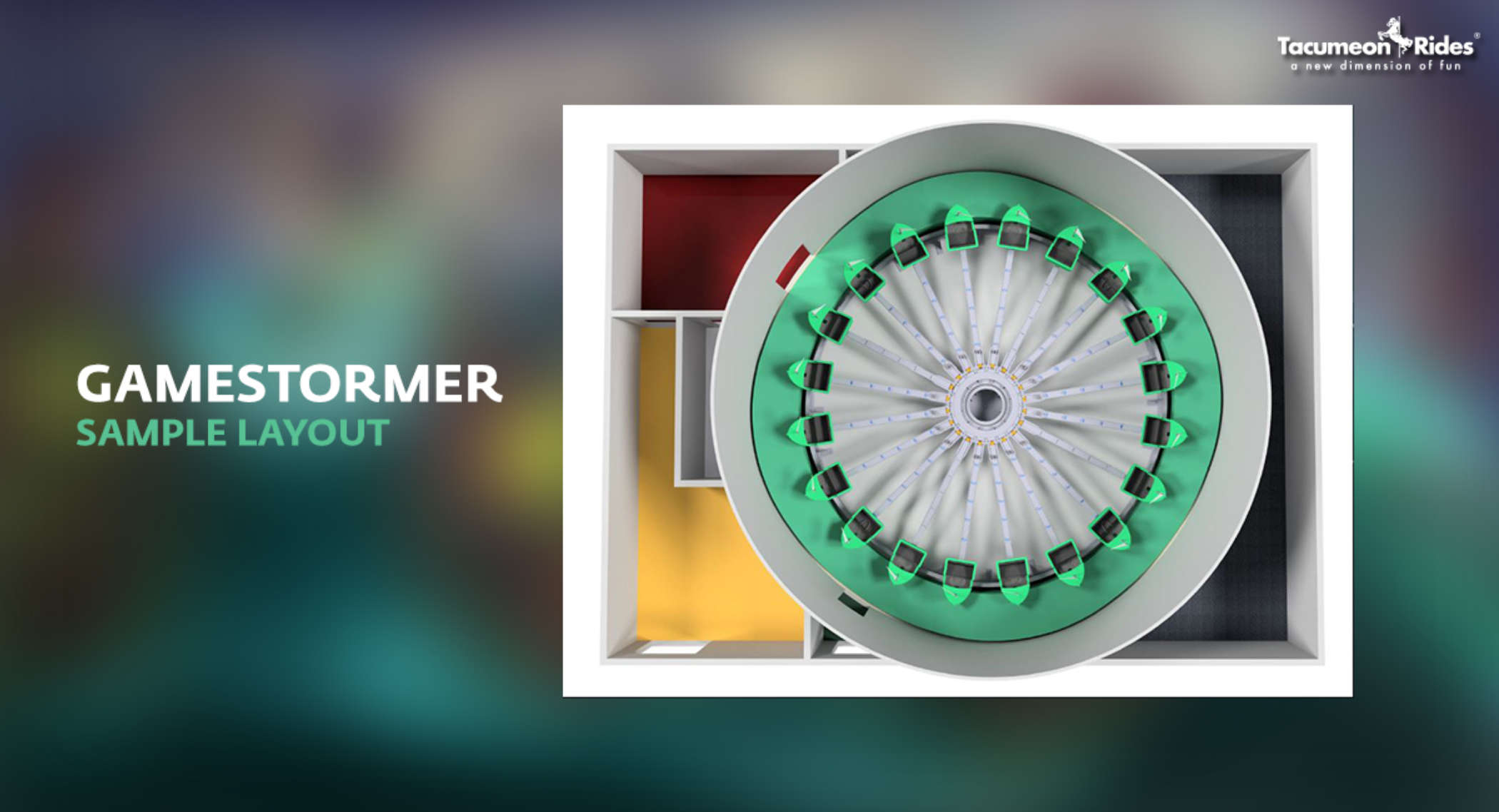 The Gamestormer: a new-of-a-kind interactive adventure
Tacumeon Rides (Mack Rides & Mack Media) and Lagotronics Projects combined forces in creating a brand new Ride concept: 'The Gamestormer'. A new-of-a-kind interactive adventure for the whole family!

The Gamestormer is a media-based attraction, combined with the great ride experience of the well known 'Seesturmbahn' from Mack Rides. It's supplemented by a 360-degree immersive projection and interactive system from Lagotronics Projects, for playing the most amazing games. The addition of the scoring system and special effects ensure a truly immersive experience!
Each individual seat will have an interactive device installed to play the Gamestormer-game! The projections enable riders to target at cat fish or pirates. Depending on the score achieved, additional gondola rotations and special effects such as water, light and scent can be triggered.
The new Gamestormer Ride ensures a new dimension of interactive fun for theme parks, park operators and - of course - their visitors. It offers interactive gameplay combined with a highly dynamic ride experience in a compact footprint.

Mark Beumers (CEO Lagotronics Projects): "We're honored and proud that Mack Rides has partnered up with us again, to work on this great new concept together. In this way we can show the world there's no such interactive ride technology as ours. Since Mack Rides and Lagotronics Projects strive for the same high quality equipment and ride experience, we have no doubt that this Ride is going to be a great success.

More news