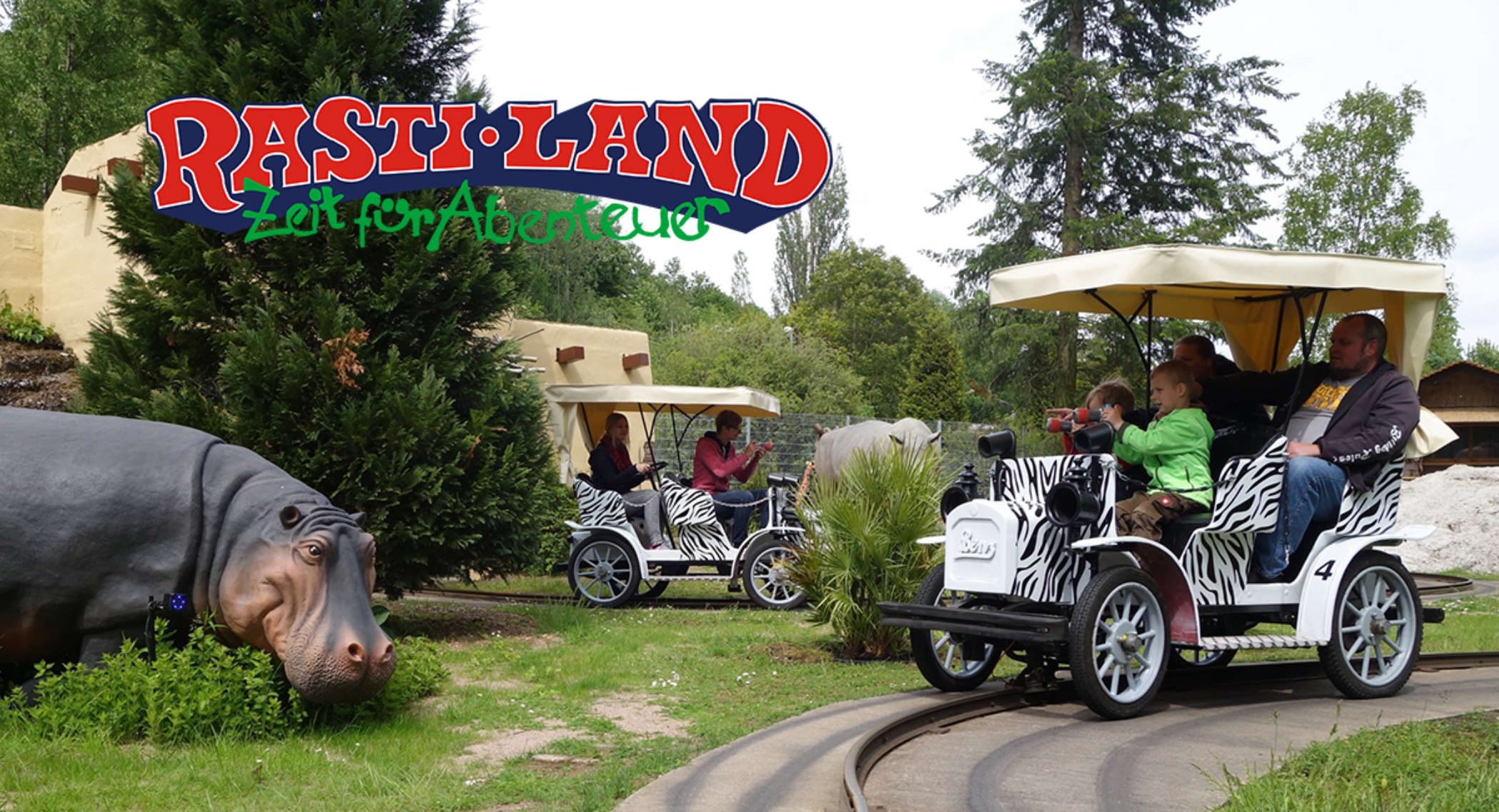 New attraction at Rasti-land: Foto-Safari
Theme park Rasti-Land in Germany has added a great new attraction: 'Foto-Safari'! But, it's not an entirely new, traditional attraction! It's the former 'Oldtimer Bahn' which has been fully converted into a new interactive outdoor ride with lots of fun elements. Lagotronics Projects devised and executed the conversion plan for 'Foto-Safari' together with Rasti-land.
Five safari-vehicles drive you through a beautiful African landscape. Along the route players can see beautiful wildlife animals. Every vehicle is equipped with two "Magic Photo Cameras", which allow you to ensure the animals expose themselves. As many as 64 targets are integrated in the interactive ride, enough change to ensure your wildlife experience is extraordinary! If you manage to hit these targets, you will not only be rewarded with points, but there is more: the beautiful animals you'll see along the way are also a target. If you manage to shoot them with your camera, the animal will either move, makes a noise or both! When the ride is over, you'll see your score on a huge screen. Altogether a ride with a high fun factor and a funny interactive experience for children and adults, anyone experiencing this ride, plays the lead role, the entire ride!
Upgrading rides instead of ride development from scratch
'Foto-Safari' is a project that we as Lagotronics Projects are proud of. We show that it's not always necessary for theme parks to invest in complete new rides or attractions. An upgrade of an existing attraction is a great alternative, which can offer theme parks significant benefits. And the most important is: the visitors experience a complete new attraction!
Would you like to learn more about the various possibilities Lagotronics Projects offers? Just get in touch with us. We'll tell you everything about it. 

More news