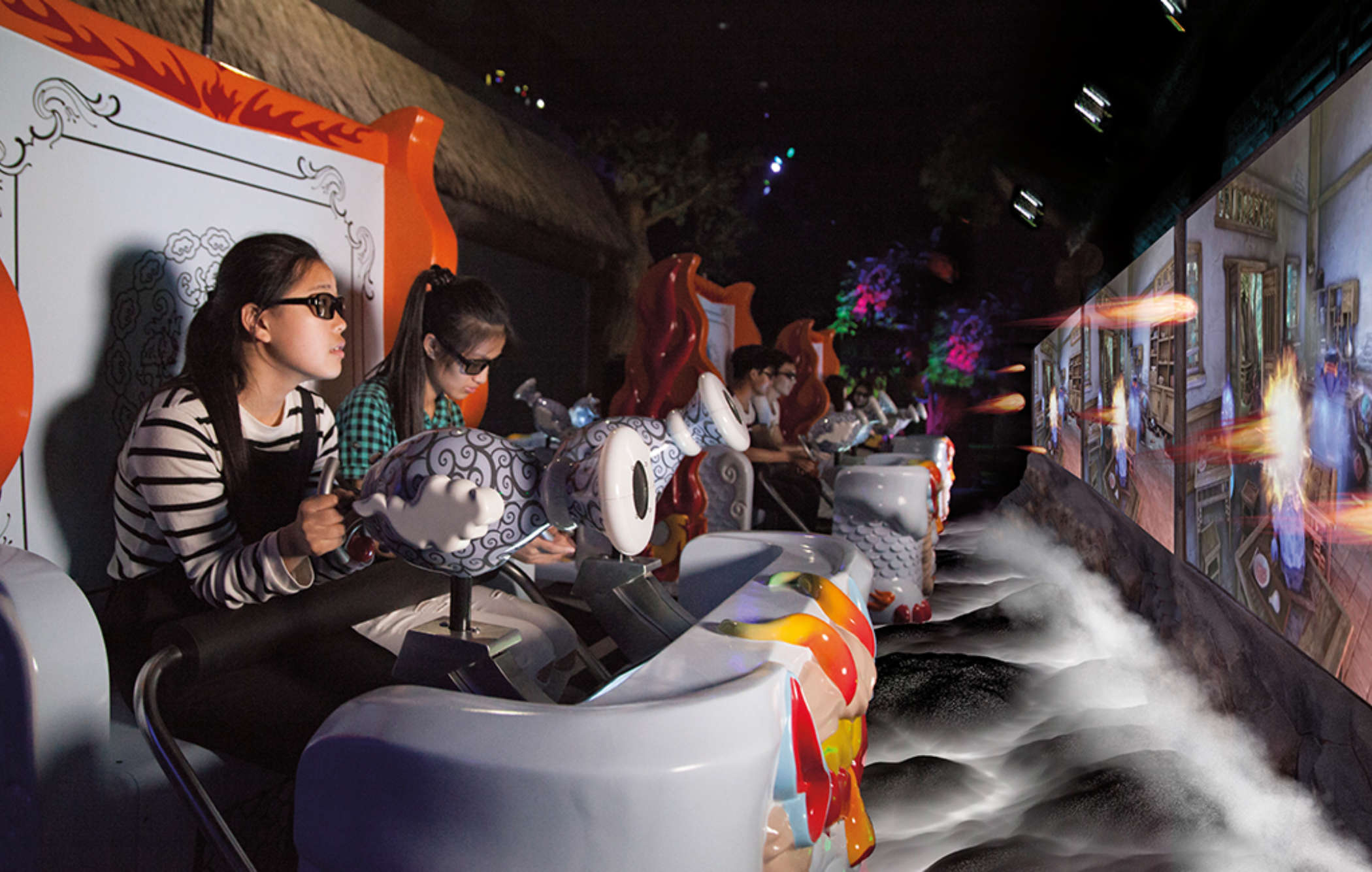 New dark ride project in Asia!
We are proud to announce that we have been commissioned to launch a new dark ride in Asia in the spring of 2019. The location and name of the theme park will remain secret for now!
After several dark ride projects for Wanda's Wuhan Movie Park, Wanda Mall Nanchang, Shimao's Skyscraper City and EonTime World we have again been assigned a large dark ride project in Asia. With this new project, we will further strengthen our position and presence in the Asian theme park industry. The planned opening for the new Farm Fair dark ride will be in the spring of 2019.
Interactive systems
The technology behind the Lagotronics Projects interactive systems is intricate but it's goal is simple; offering a better experience for the park-goer and the park operator. Parks which have interactive systems from Lagotronics Projects, find that their downtime due to inactive guns or targeting systems is almost nonexistent. The interactive device has no mechanical moving parts or switches in order to create a system that is reliable and has minimal maintenance requirements.
About Lagotronics Projects
Lagotronics Projects creates unforgettable experiences since 1979. At the beginning in the audio and lighting industry. Nowadays we create interactive experiences for theme parks, museums, water parks, shopping centers, zoos, family entertainment centers (FECs) and other leisure destinations. Right from the start we are at the forefront by offering innovative solutions in the field of interactive systems, game development, audio, video, lighting, show control and augmented reality.
More news