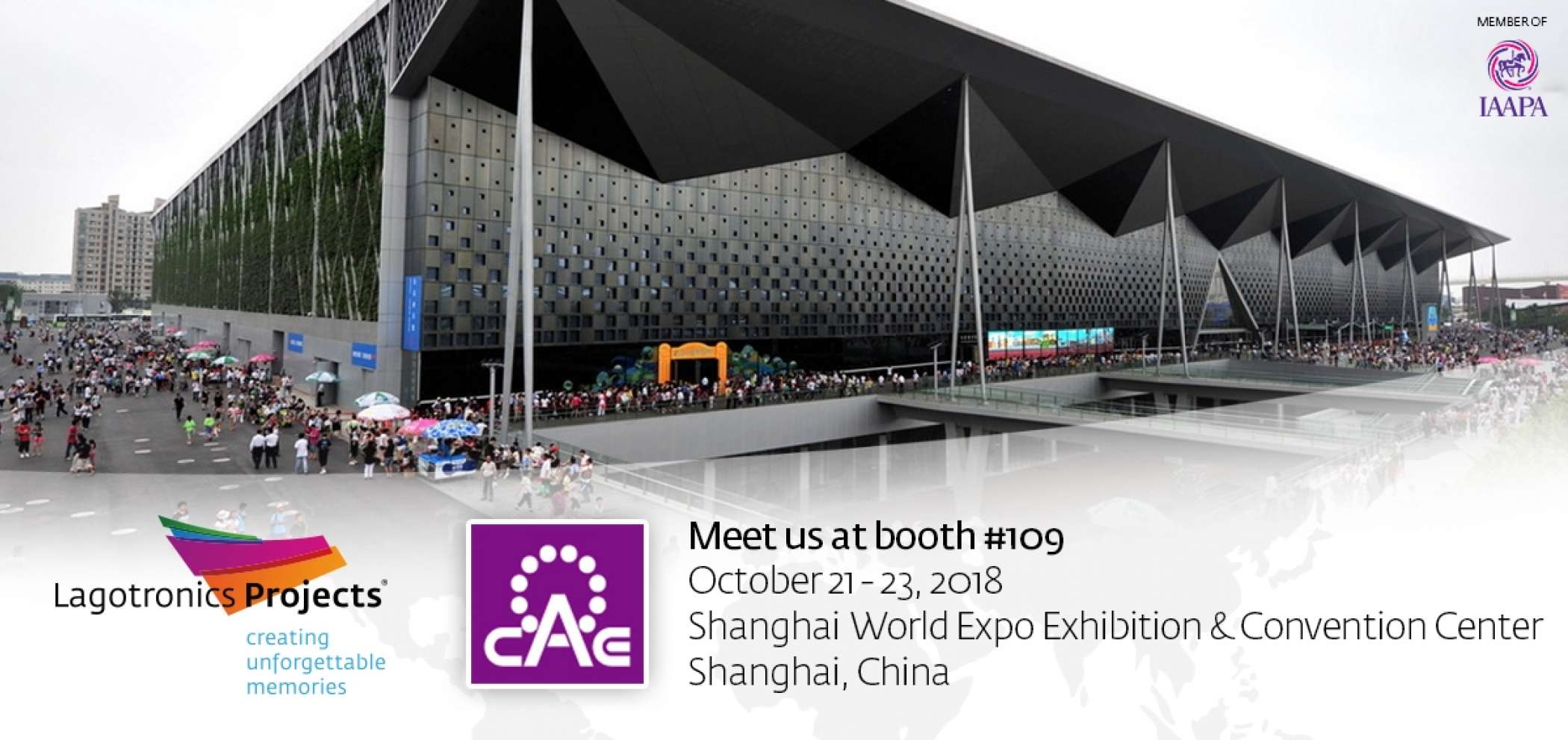 Let's meet at the CAE in Shanghai!
Lagotronics Projects will be exhibiting at the China Attractions Expo in Shanghai! Will you drop by at booth #109, from 21st until 23rd October?
Immersive interactive experiences
After the success of some great projects and rides (like the Farm Fair GameChanger), we'll be showing our wide range of interactive experiences at booth #109. From interactive dark rides for theme and amusement parks, to immersive interactive experiences for FECs, museums and experience centers.
Interactivity & big smiles
When parks are looking for a new dark ride, outdoor ride, rollercoaster or other attraction, interactivity is a great addition to enhance the visitor experience. And that's exactly what we are best at! We're a leading expert in creating the most amazing show experiences for rides and attractions. Our high-end technology only has one goal: delivering big smiles to you and your visitors!
Improving rides Besides investing in new rides and attractions, it's also possible to turn existing rides into a whole new interactive experience! This is a solution that parks often are unaware of, but it's such a good alternative to offer a great new experience! Actually, there are only advantages: less costs or investment, new ride story and experience and an extended life cycle of rides.


We'd love to hear your ideas or next project. And we're happy to tell you everything about our work and solutions. So let's have a chat at booth #109!
More news