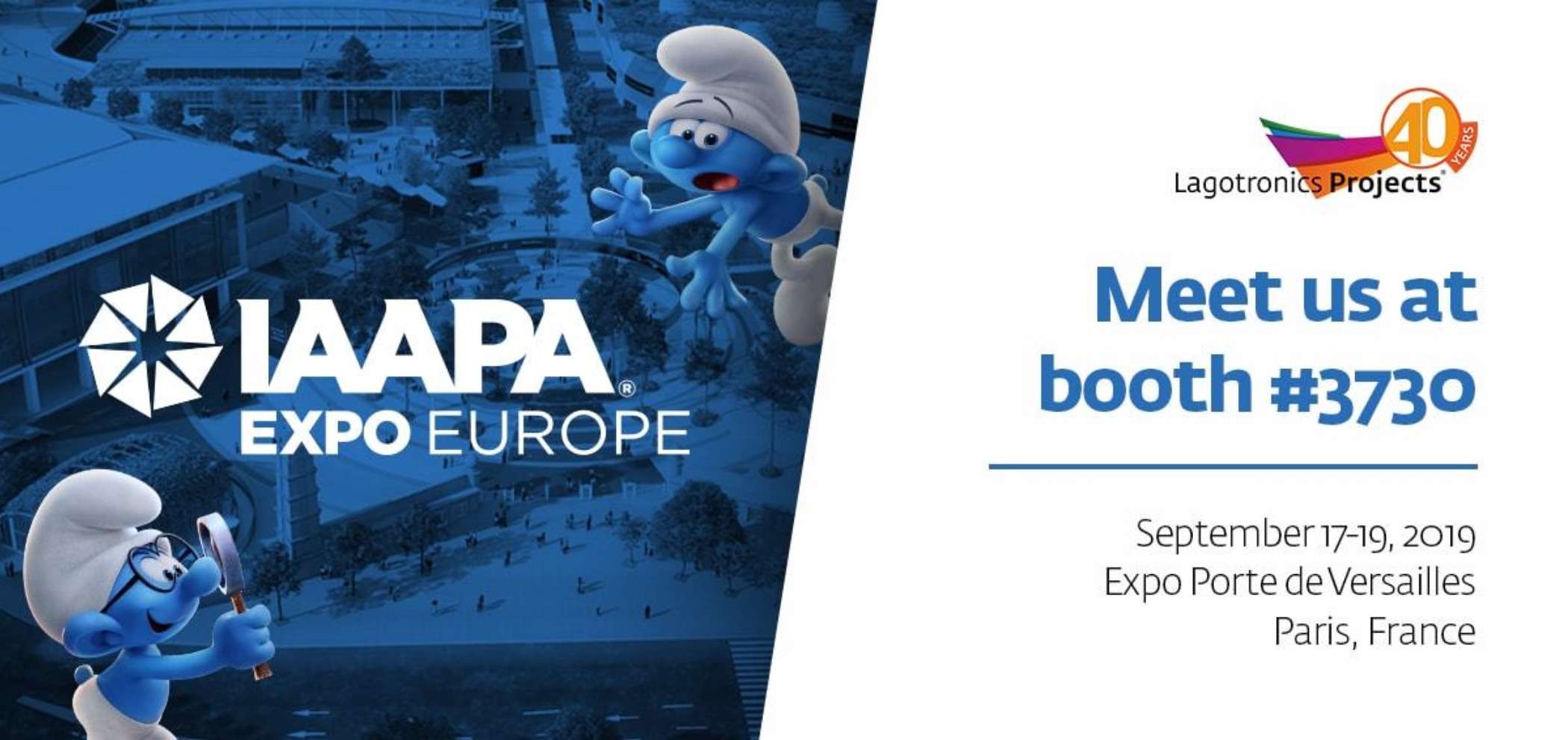 Lagotronics Projects celebrates #40YearsOfFun at IAAPA Expo Europe
At booth #3730, IAAPA Expo Europe in Paris, we'll be showing our wide range of interactive experiences and projects, all including the 'show-factor'. From interactive dark rides for theme- and amusement parks, to immersive interactive experiences for FECs, museums and experience centers. And of course, our popular GameChanger will also be present.
Furthermore, don't be surprised if you meet some Smurfs at our booth…
Talking about the Smurfs: another GameChanger is coming to Shimao's Smurfs theme park in Shanghai this year! Completely Smurfs-style themed, this GameChanger is going to be a great interactive Swamp Adventure, where visitors have to help the Smurfs staying out of Gargamel's hands and setting free the poor Smurfs who already have been captured… It's the second GameChanger for Shimao; in 2016 they had the scoop of opening the very first GameChanger in the world!
At Lagotronics Projects we provide turn-key solutions for theme parks, FECs, museums and Experience Centers. From interactive Dark Rides, outdoor rides and VR & AR projects, to a wide range of show experiences. Our latest project is the interactive Farm Fair Dark Ride at Nagashima Spa Land, Japan. Another recent project is TEKZONE (FEC in Kuwait), where we delivered audiovisual and lighting shows, as well as a themed GameChanger.
Let's have a chat together at booth #3730! We're looking forward to meeting you at the IAAPA Expo Europe in Paris, from September 17-19!
More news