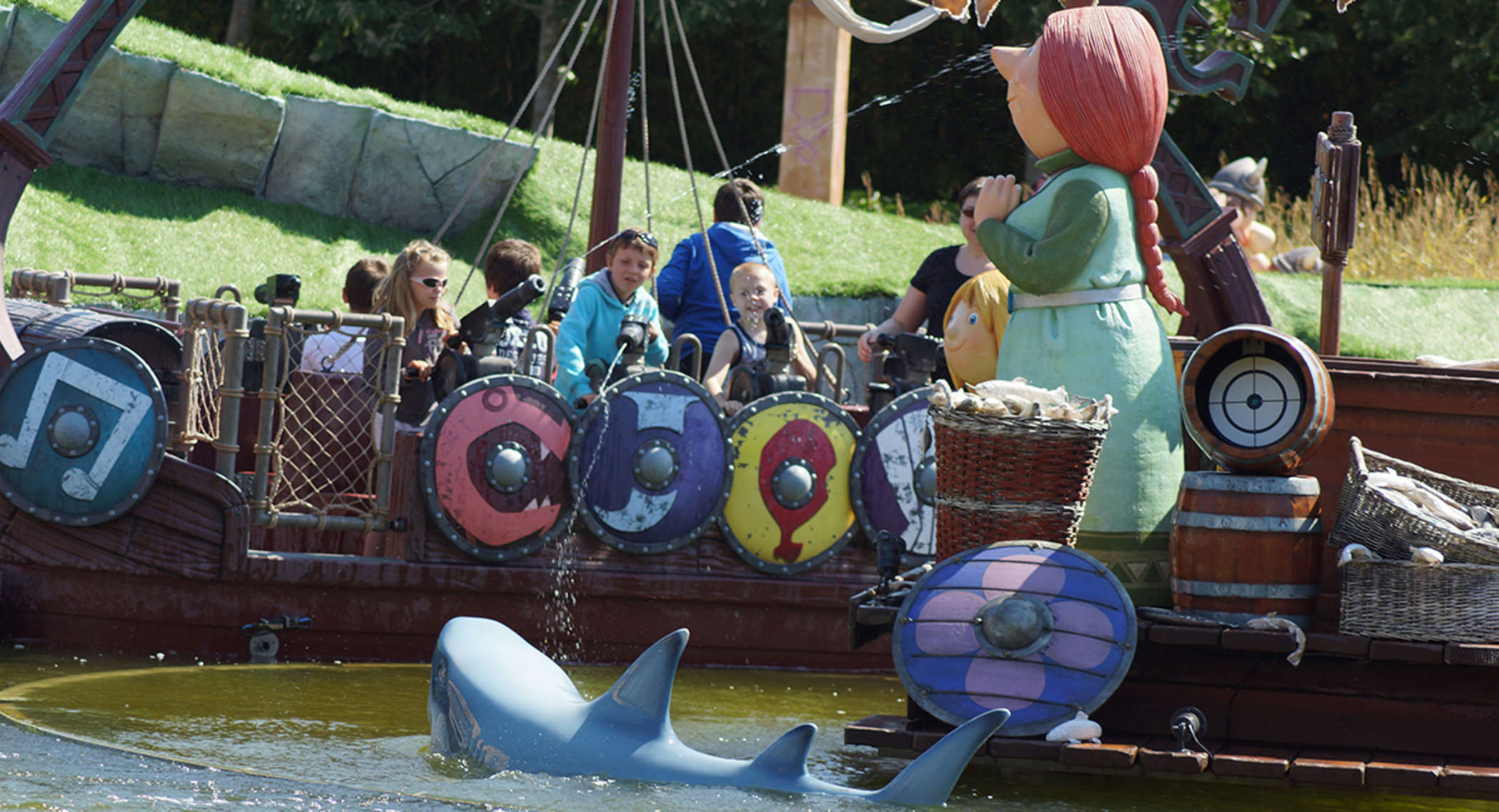 Interactive adventures at Plopsaland De Panne
Plopsaland De Panne (Belgium) will be opening two updated rides in 2019: Wickie The Battle and Dino Splash. Lagotronics Projects upgraded both of them with their interactive technique and audio system.
Wickie The Battle
Wickie The Battle is a water splash ride, with eight different interactive scenes. Lagotronics Projects was asked to replace the interactive technique in this attraction. Once visitors manage to hit one of the 16 targets with their water-shooter, surprising special effects will be triggered: animatronics starting to move, geysers that suddenly erupt, a flame that comes up unexpectedly and waterjets spraying back at them. Themebuilders Phillippines Inc. has themed and decorated the ride.

Dino Splash
The existing 'tree-trunk-ride' has been transformed into the revived Dino Splash, where guests will experience a whole new adventure; they will sail through a prehistoric landscape and see life-like moving dinosaurs. Of all 15 full-size dinosaurs, produced by Themebuilders, 7 will have animatronic effects provided by Lagotronics Phillippines. The audio system in the ride has been installed by Lagotronics Projects.
We are very happy with Plopsaland, choosing the high quality products from Lagotronics Projects to improve their rides!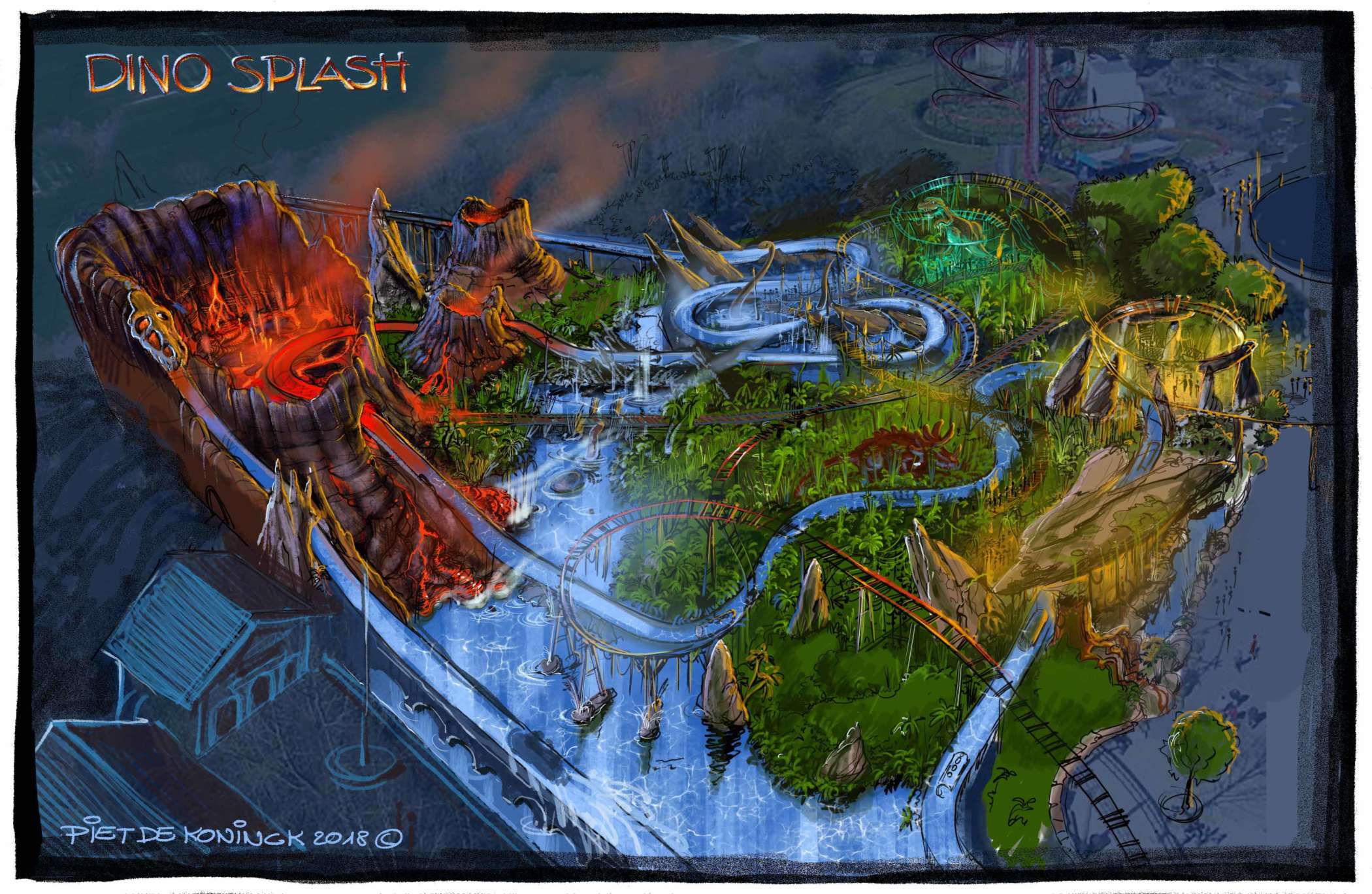 More news