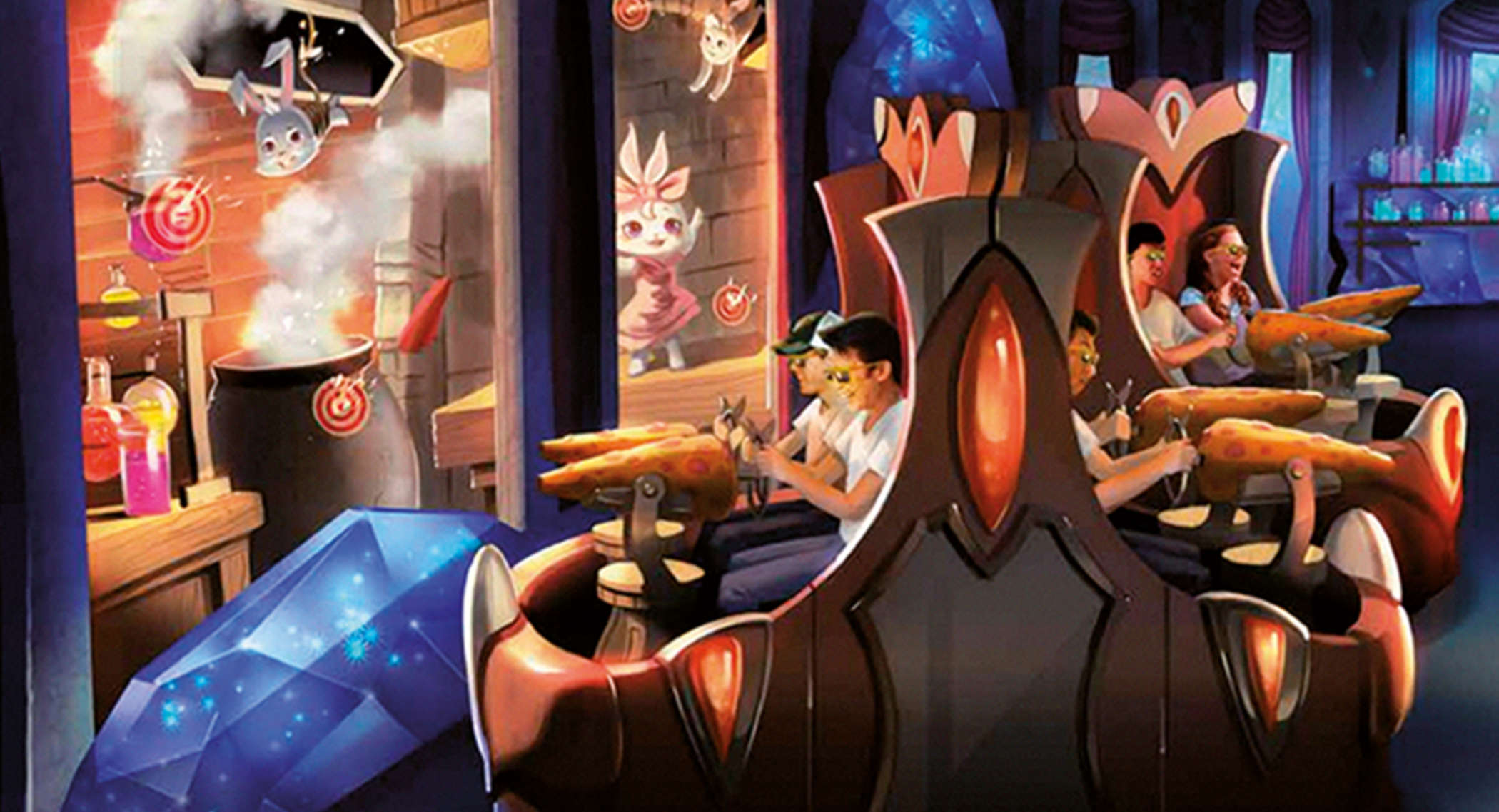 Opening soon: interactive rides with 3D video!
Lagotronics Projects is currently working on a number of major and very exciting interactive projects all over the world. For these projects, we are making use of our interactive real-time 3D game engine. It is the most realistic interactive 3D system in the world. Every visitor can launch projectiles in a virtual 3D world using his or her personal shooter. Hurling snowballs, throwing a discus, or launching rockets - it's all possible.
The flight of each projectile is perfectly visible. In 3D, the projectiles appear to come out of the shooter and fly into the picture. The real-time game is highly interactive and is fully controlled and influenced by the visitor. 3D effects in combination with factors such as wind and vibrations ensure even more dimensions. Visitors score even more points if they are able to combine speed with accuracy.
Our clients chose this system because they consider our real-time 3D system to be the best and most realistic interactive system. Moreover, the full design has been tailored to each project, ensuring a unique experience. For one client, we are currently combining this system with a second interactive system using hardware infrared targets between the various 3D scenes. The experience offered by this virtual environment is unrivalled.
More news