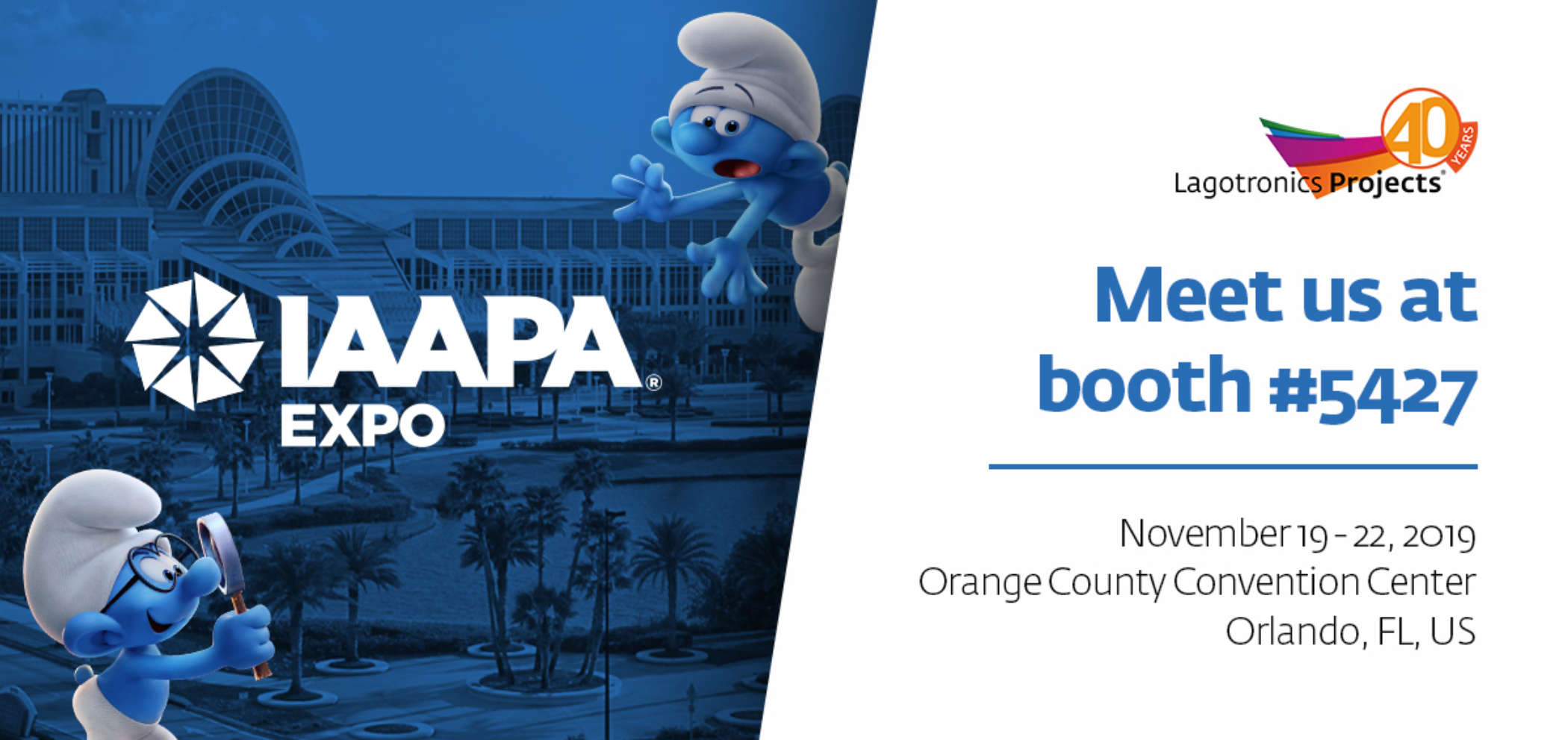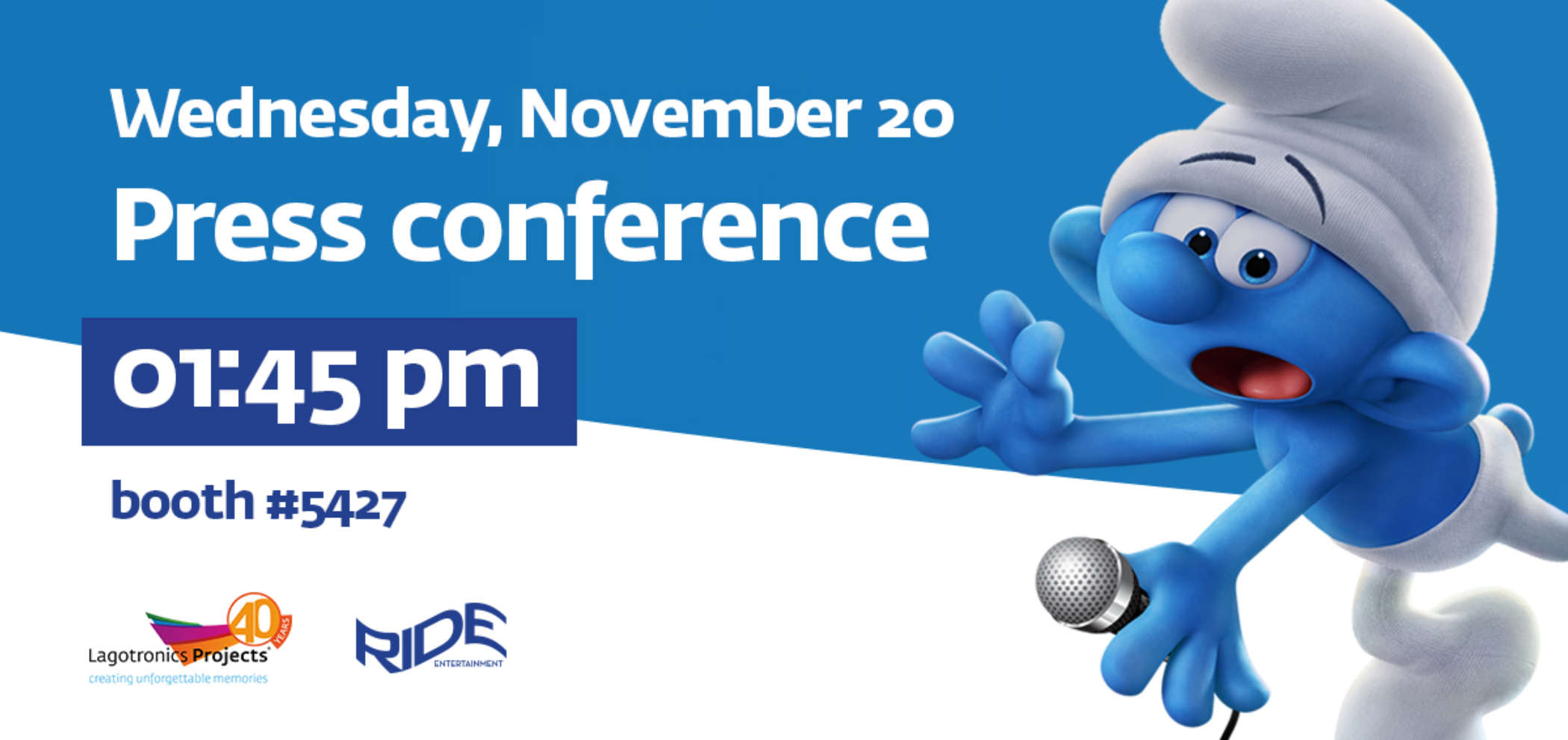 #40YearsOfFun & Press Conference 'Smurfs GameChanger' at IAAPA Expo
Celebrating #40YearsOfFun
At the IAAPA Expo in Orlando we're nearly ending our 40th anniversary year. At booth #5427 we'll be showing a selection of the most stunning experiences and projects we have created the past 40 years. From TV shows, musical productions and dance events to dark rides, interactive attractions and show experiences.
Press Event at IAAPA Expo: you're invited!
We've also scheduled a press conference this year! Together with our partner Ride Entertainment, we'll announce 'The Smurfs GameChanger': a brand new rotating interactive Dark Ride for Shimao's Smurfs theme park in Shanghai. You're invited to attend the press conference to learn more!
When: November 20th, 2019
Time: 1:45 PM – 2:15 PM
Where: booth #5427
Speakers: Adam Sandy (President – Business Development Ride Entertainment) & Mark Beumers (CEO Lagotronics Projects)
Let's meet at booth #5427
The IAAPA Expo in Orlando takes place from November 19-22, 2019 at the Orange County Convention Center. We'd love to see you at our booth #5427 to talk about your plans and ideas and, of course, celebrate our 40th anniversary together!
If you'd like to set up a meeting in advance, please send an email to our sales team: sales@lagotronicsprojects.com.
More news