Story of the Troubadour and the magical light
Because 2020 became a very different year then was expected, the Troubadour of Roermond wanted to tell a new story, something which could break through the boredom and make people a little bit happier again.
While he was strolling through the city he saw in one of the dark shop windows a very simple little lamp. And it suddenly lit up! The Troubadour looked at the little lamp, it made him very happy. What would it be nice if this light could be found everywhere in the city centre. Out of curiosity the Troubadour went inside the store and pulled his age old magic wand out of his jacket. He waved with his magic wand like an orchestra conductor, all of the lamps in the store started lighting up one by one and then went out again. It was a spectacle.
This inspired the Troubadour to execute a big plan where he needed a whole lot of magic wands for. "Together with you I want to enchant the whole city centre, let's light up Roermond!"
Interactive Magic Route
In the city center of Roermond, children can use a magic wand to light up lighting in show windows, the large Christmas tree, extra street lighting and illuminated 3D objects. It is an interactive outdoor route and a total of 40 interactive magic targets have been implemented. When a child enchants an object with the magic wand, the light stays on for 15 seconds and in this way the city center of Roermond is beautifully illuminated.
Sensors, which can be activated by the magic wands, are implemented in the targets in show windows, the Christmas tree, streetlights, and 3D objects. This switches on a contact, which connect very different effects and different types of lighting. In this way, visitors can use their magic wand to bring the various shop windows and other objects to life in a fun and interactive way. The magic wands were created in collaboration with PSW (Pedagogical Social Work).
The interactive Magic Route is also linked to a competition. After activating the targets, a letter is displayed in some shop windows, with which the children can compose a magic word. There are several magic puzzles available, allowing a variety of words.
Experiences in the city
Due to online shopping there has become a more practical way to shop. But with a flexible attitude it is possible to attract more visitors to the city centres again. The trend of experience has become very important in our society, city centres and shopping malls can respond well to this trend. The interactive Magic Route doesn´t just contribute to profiling a unique and meaningful city, it also connects the entrepreneurs of the city.
This is because the interactive system can be installed through the entire city centre, at which fun and interesting places in the city are alternated with shopping windows from entrepreneurs. This way entrepreneurs are part of the experience and visitors can discover the city in a fun and playful way. The city centres have to buzz again!
A comparable experience for city centres and shopping centres can be realized in various ways. We can use various interactive systems and techniques, such as RFID (Radio Frequency Identification). In addition, it is also possible to roll out this concept in, for example, amusement parks, experience centers, museums, and zoos. Curious about the possibilities and solutions we offer? Contact us at info@lagotronicsprojects.com.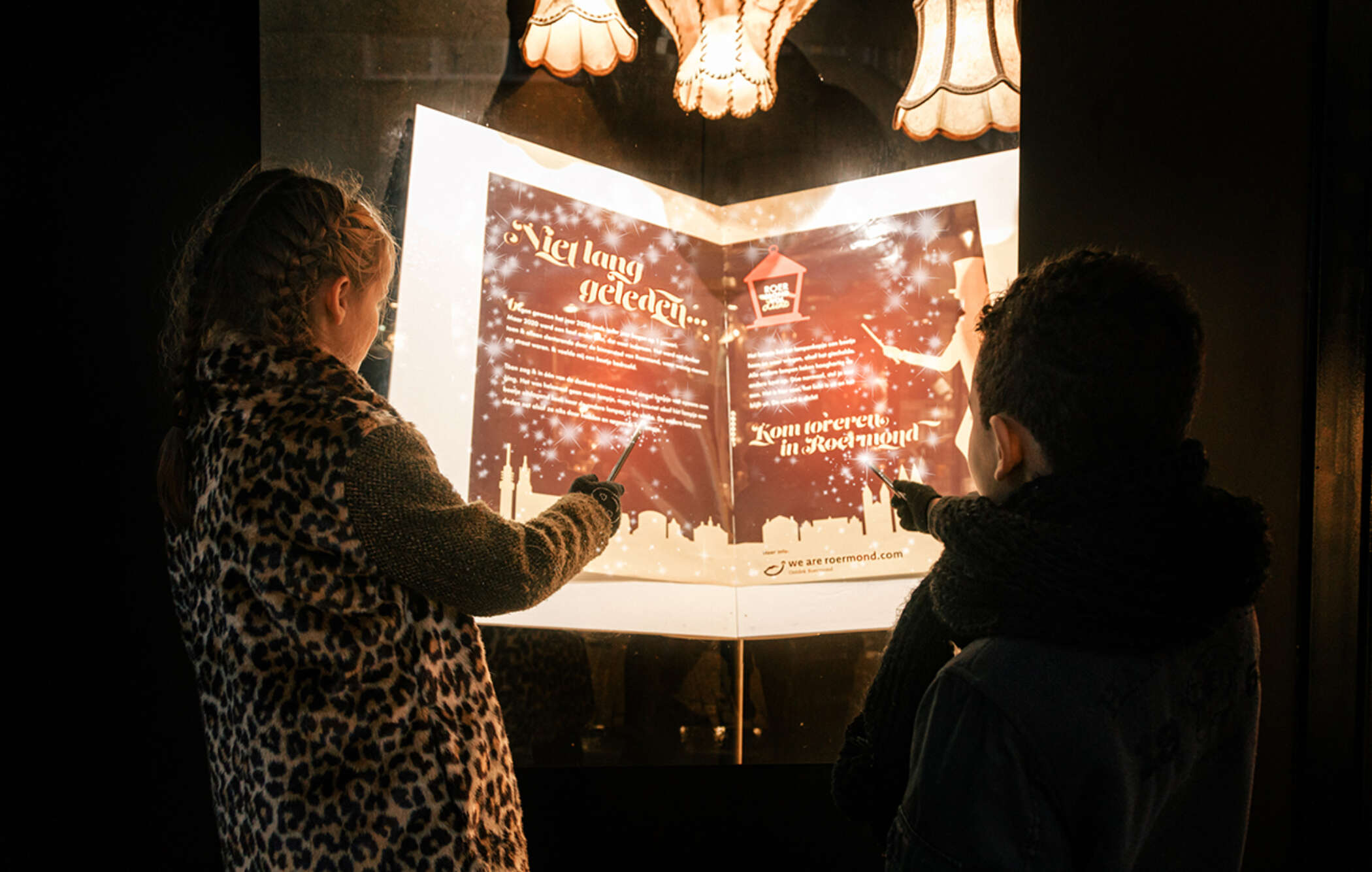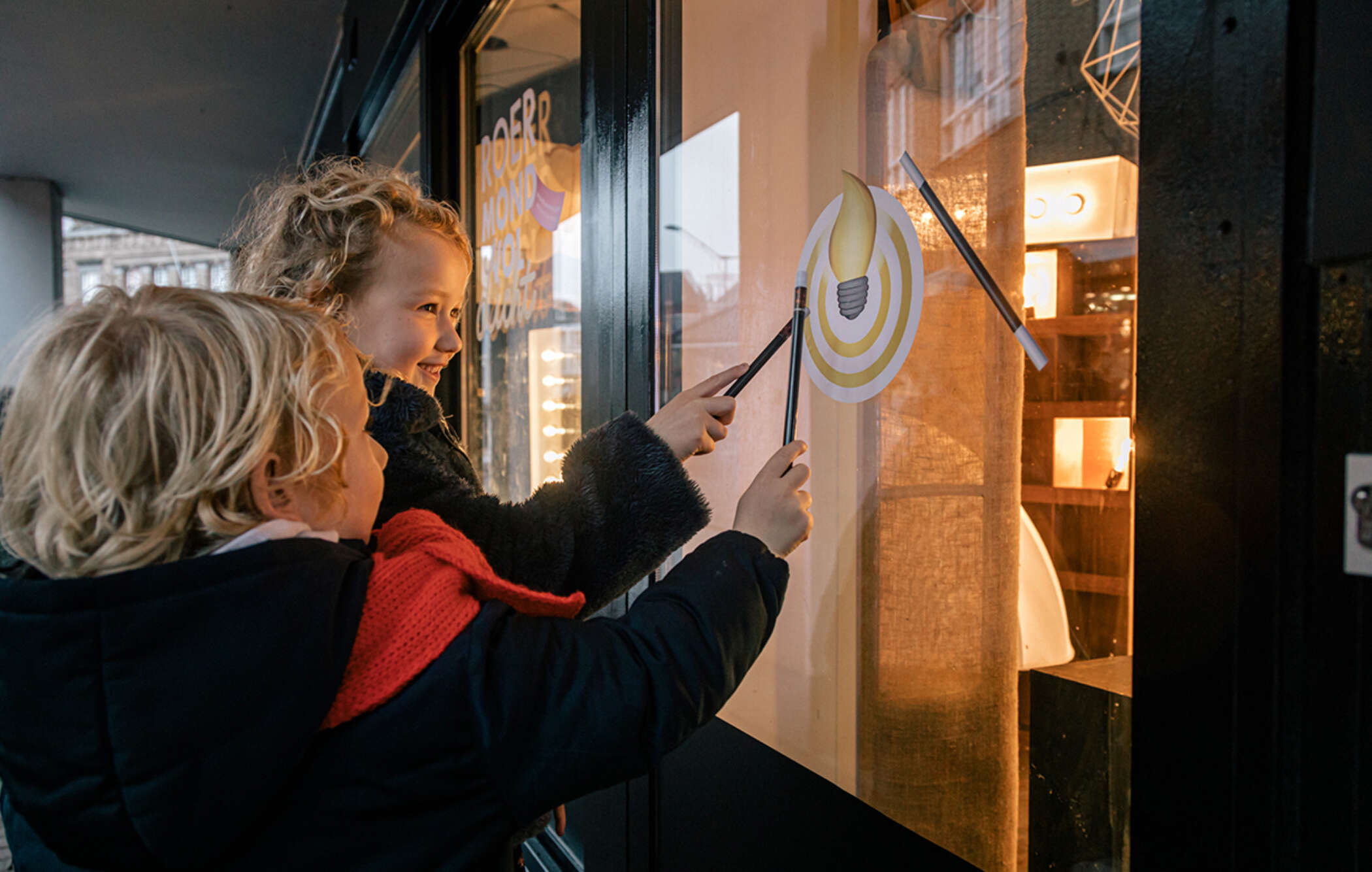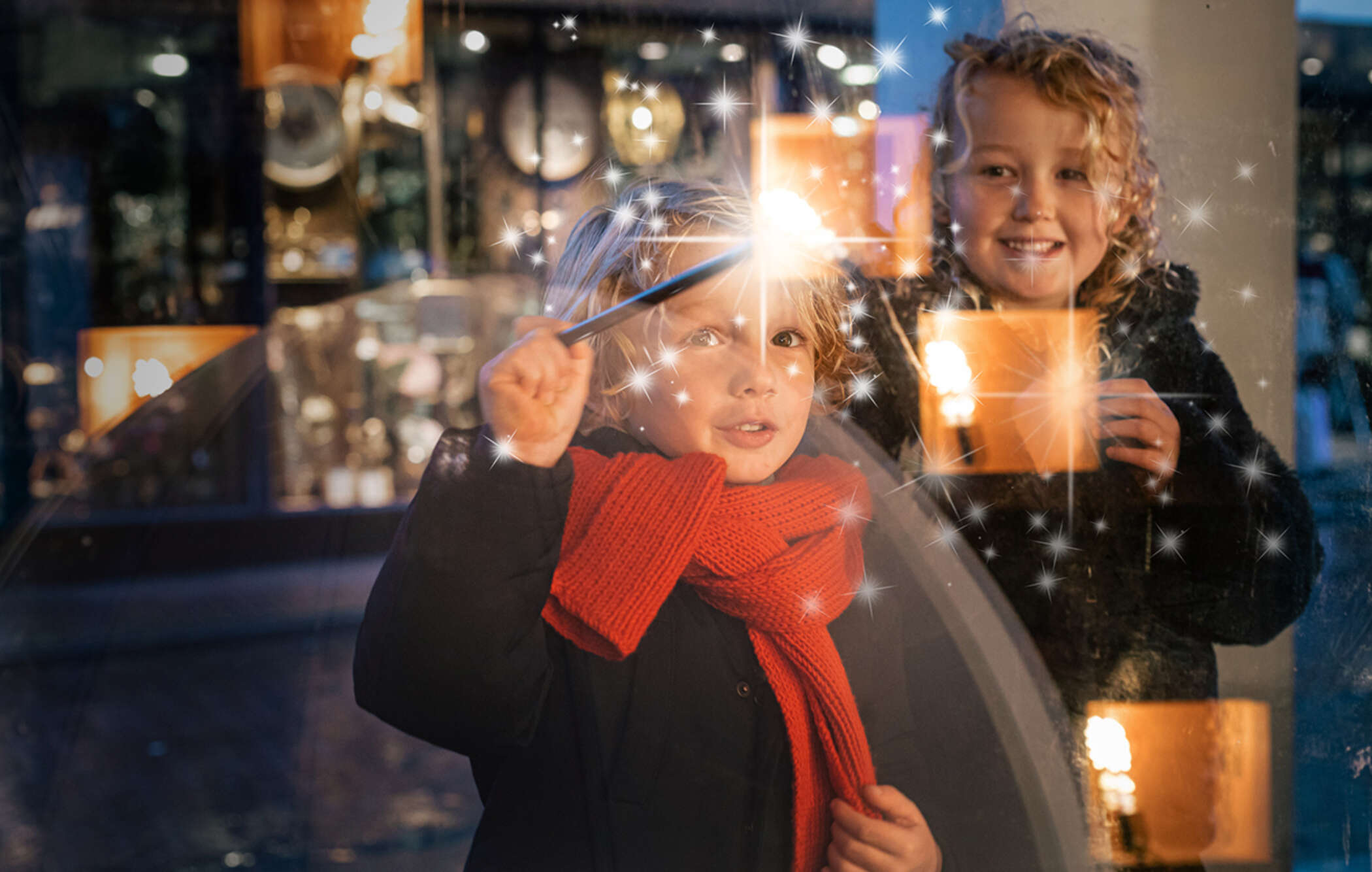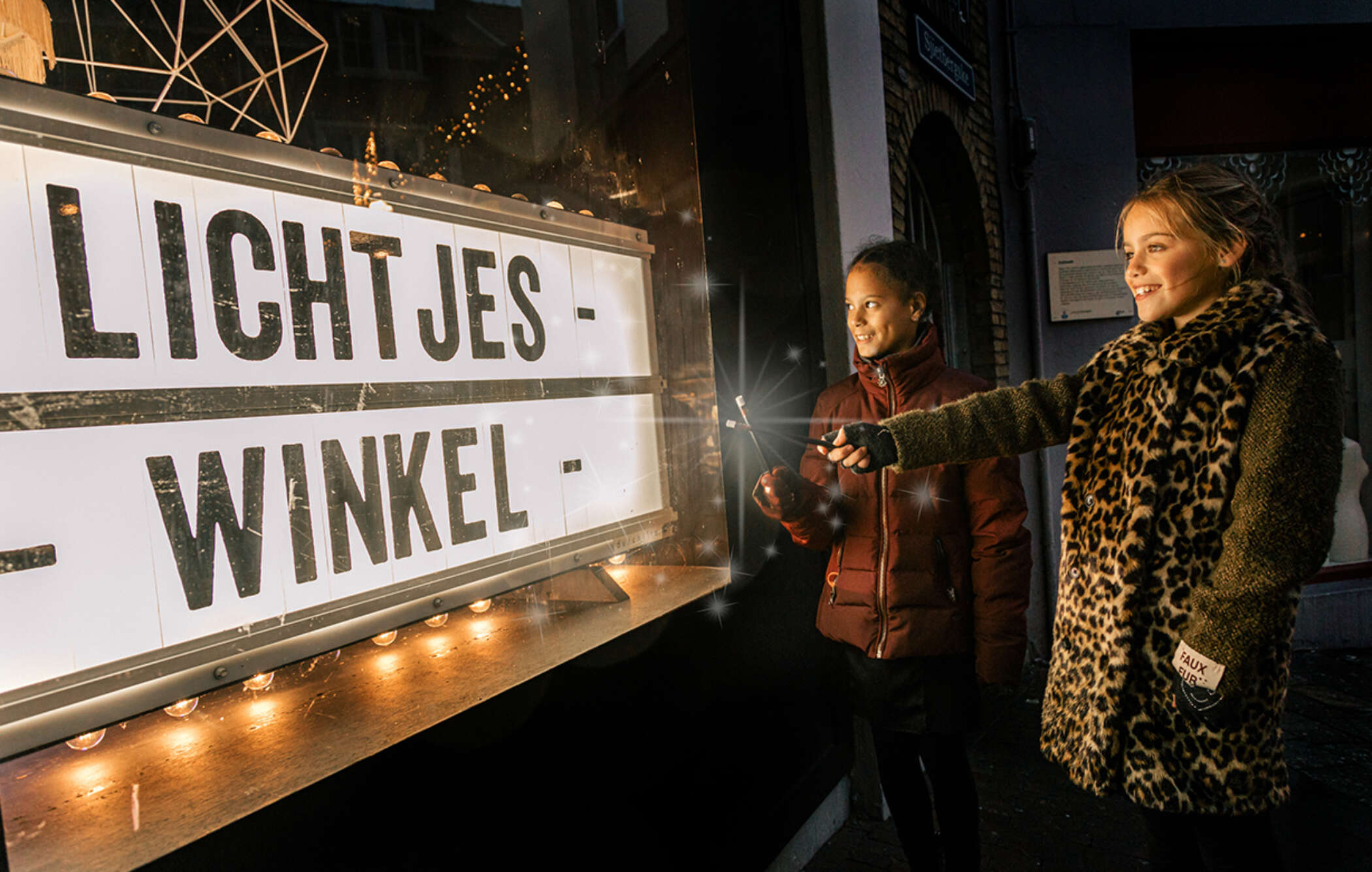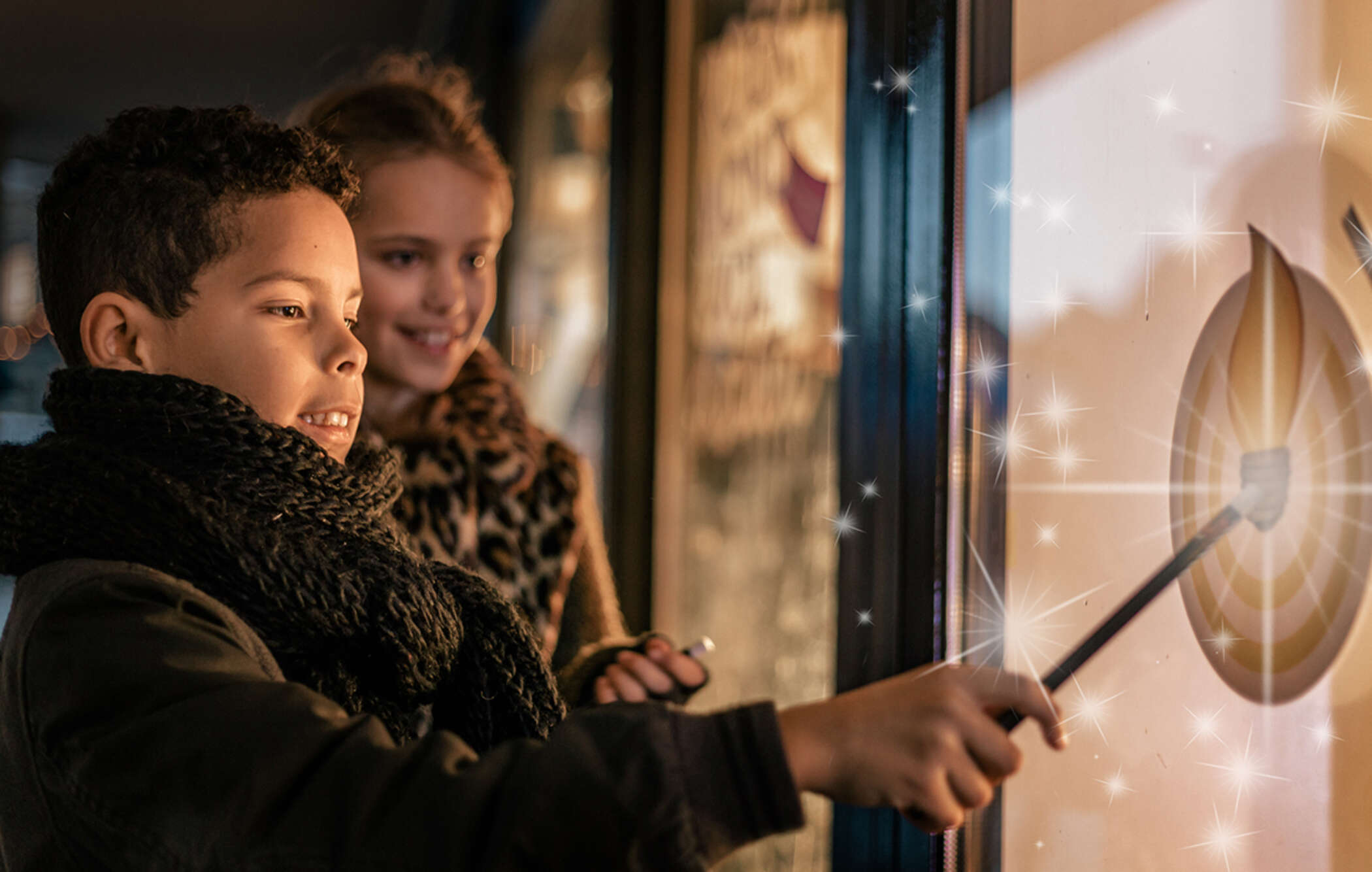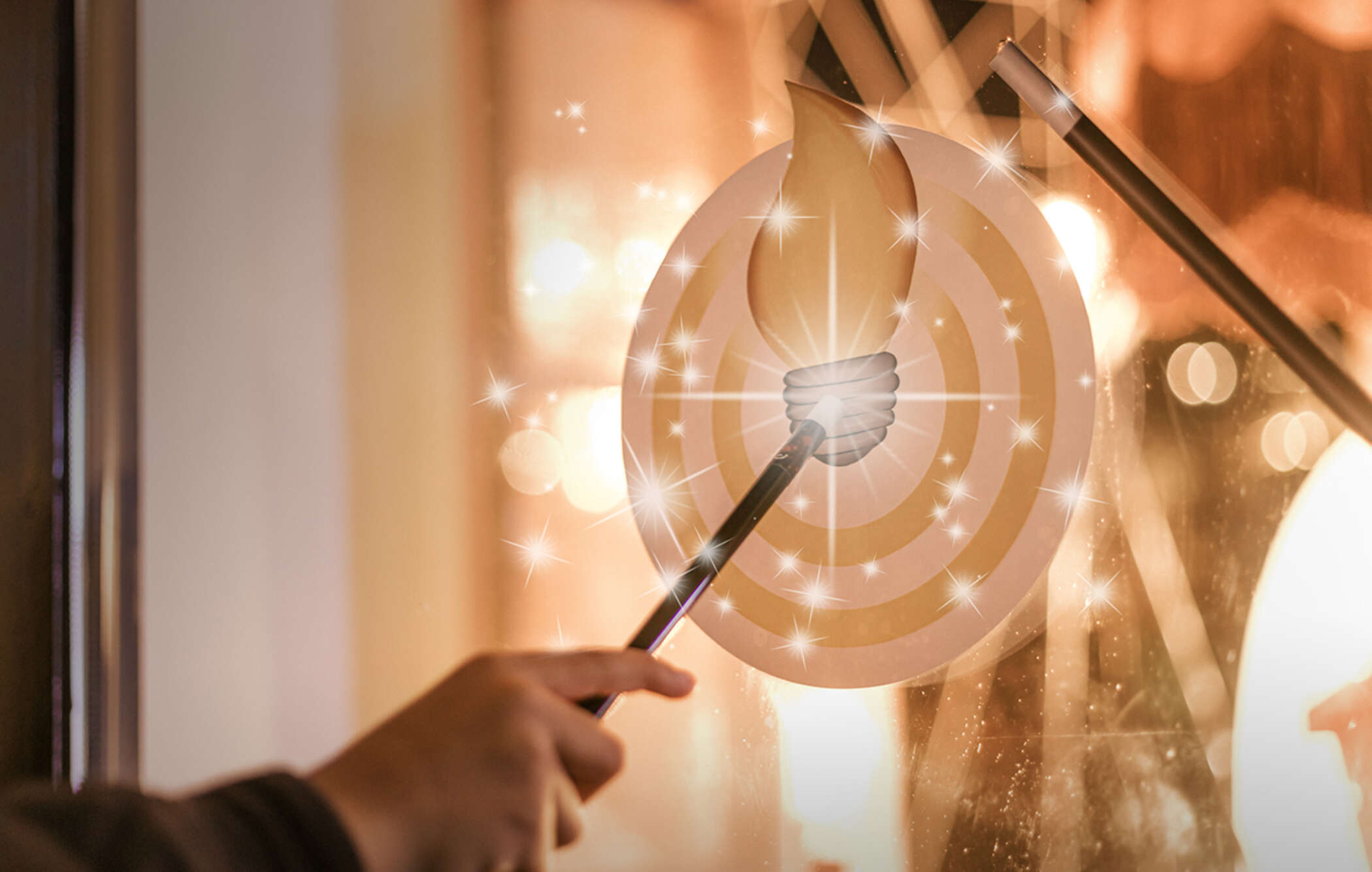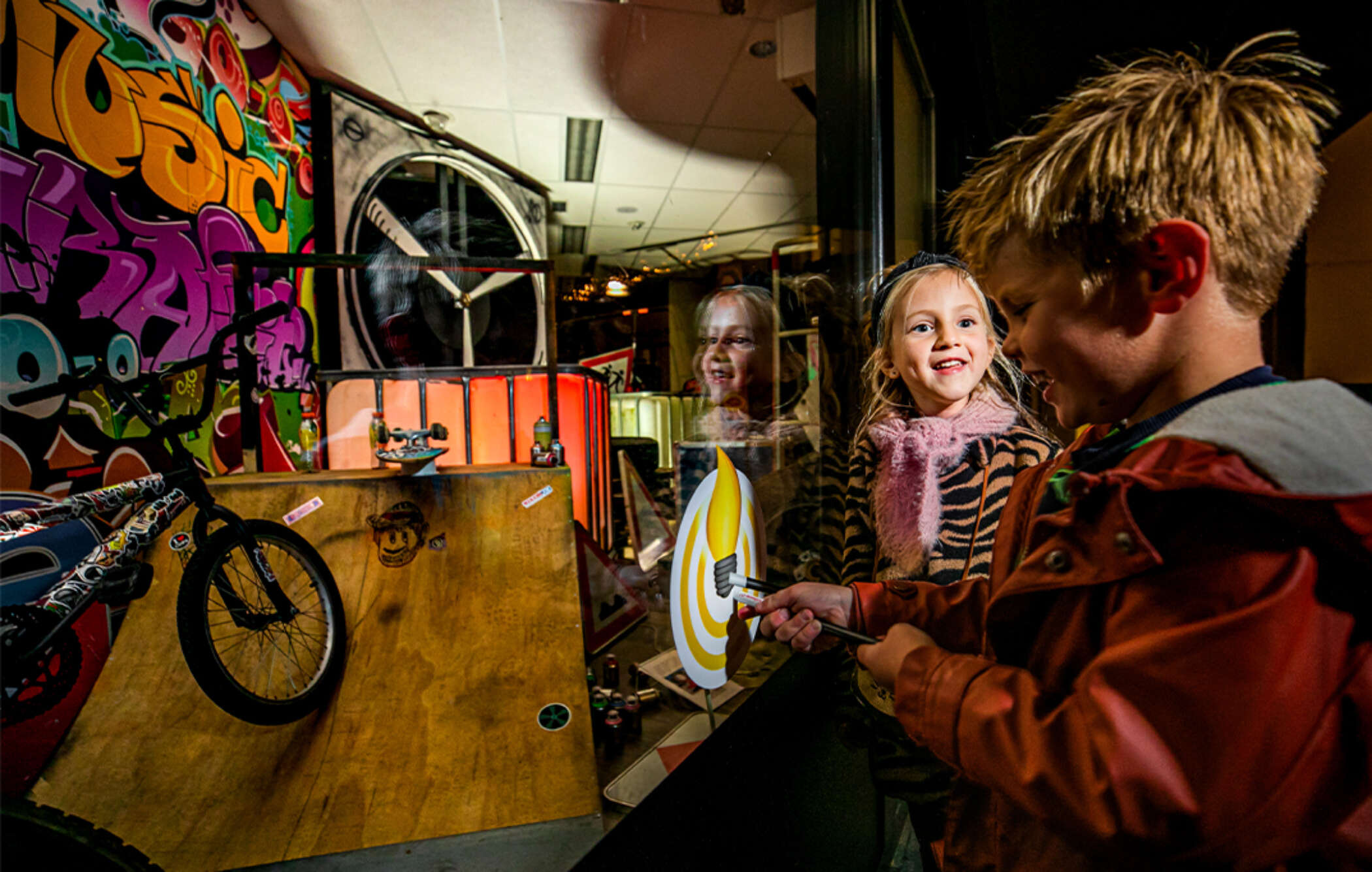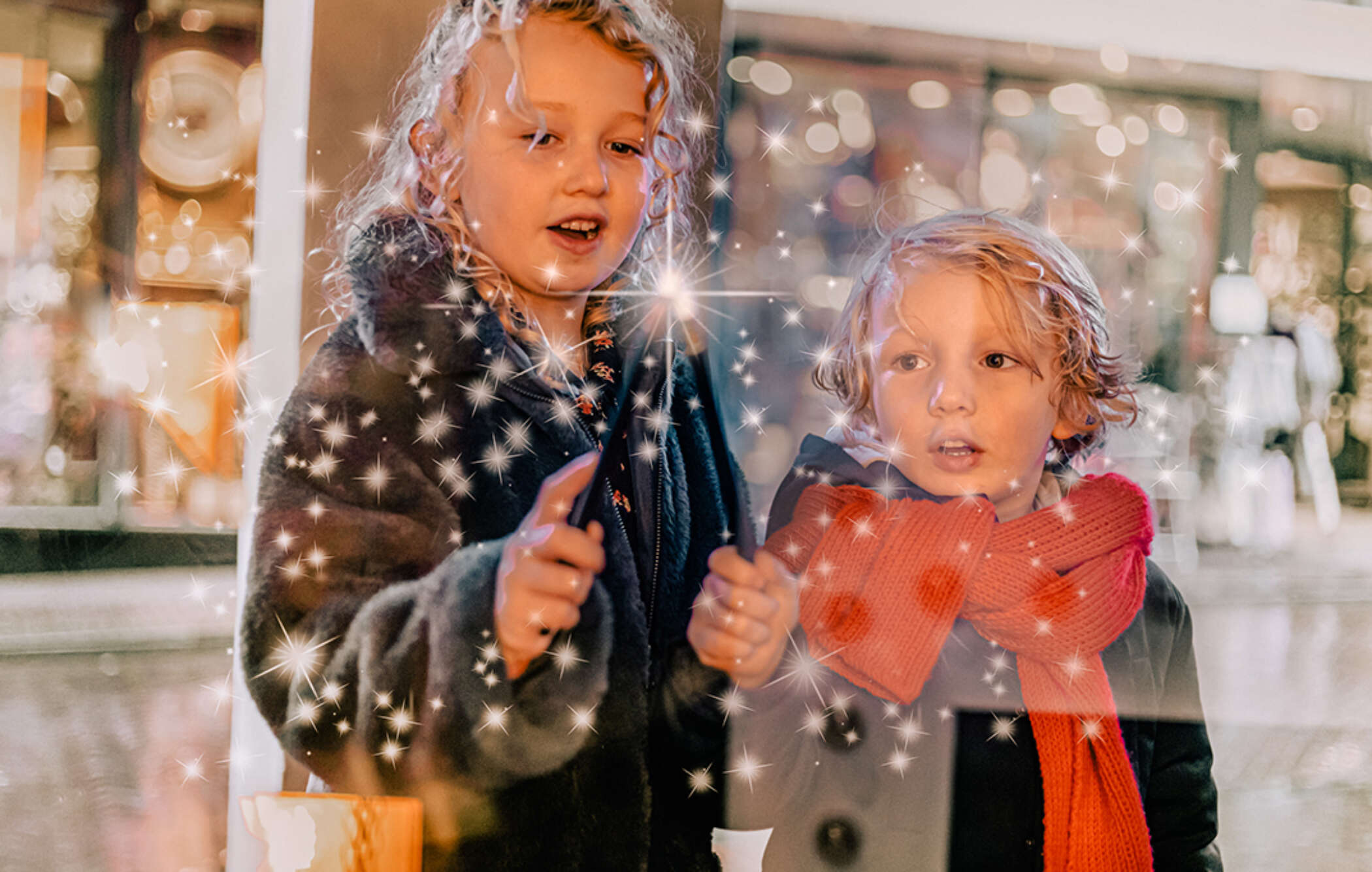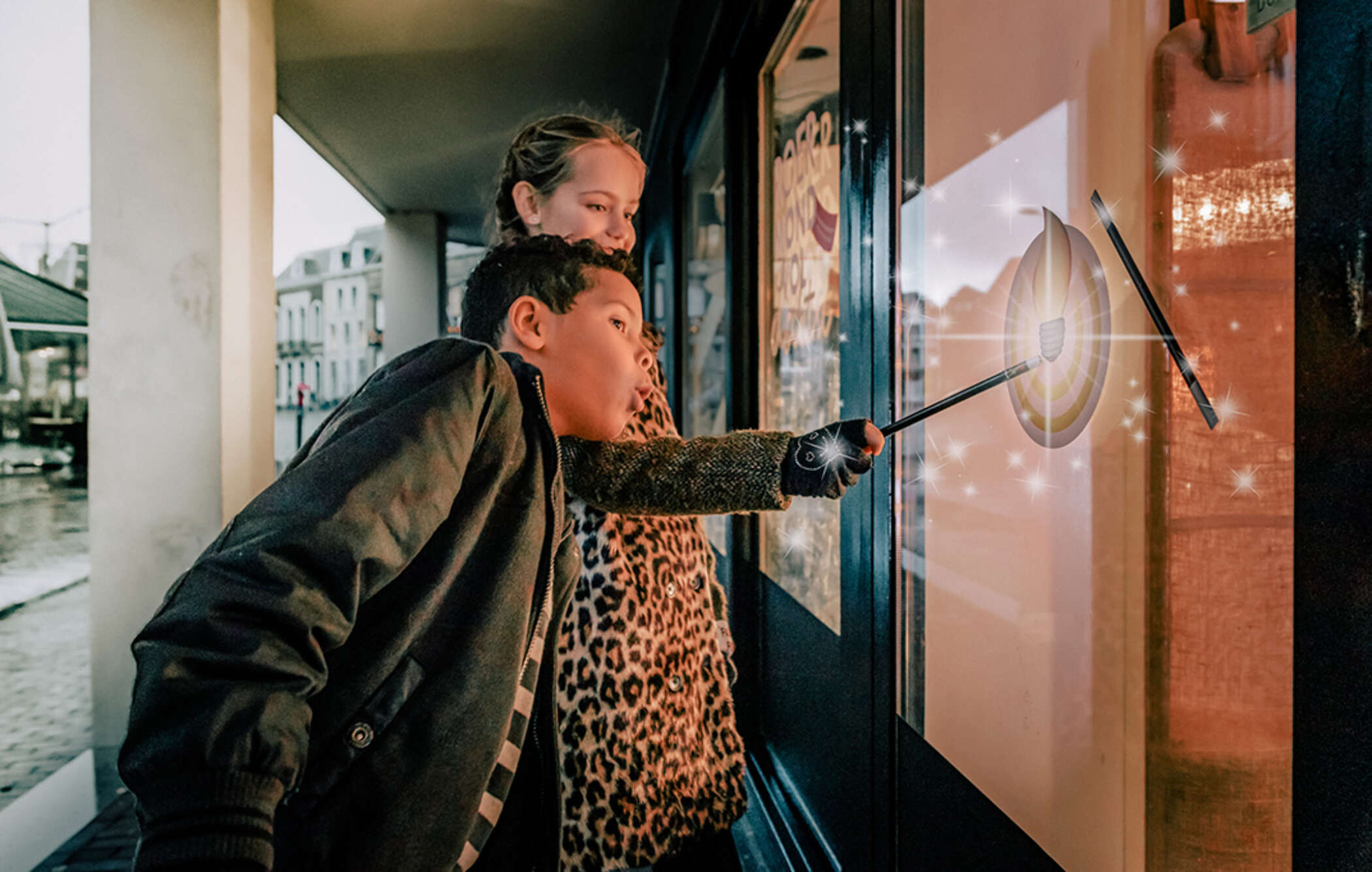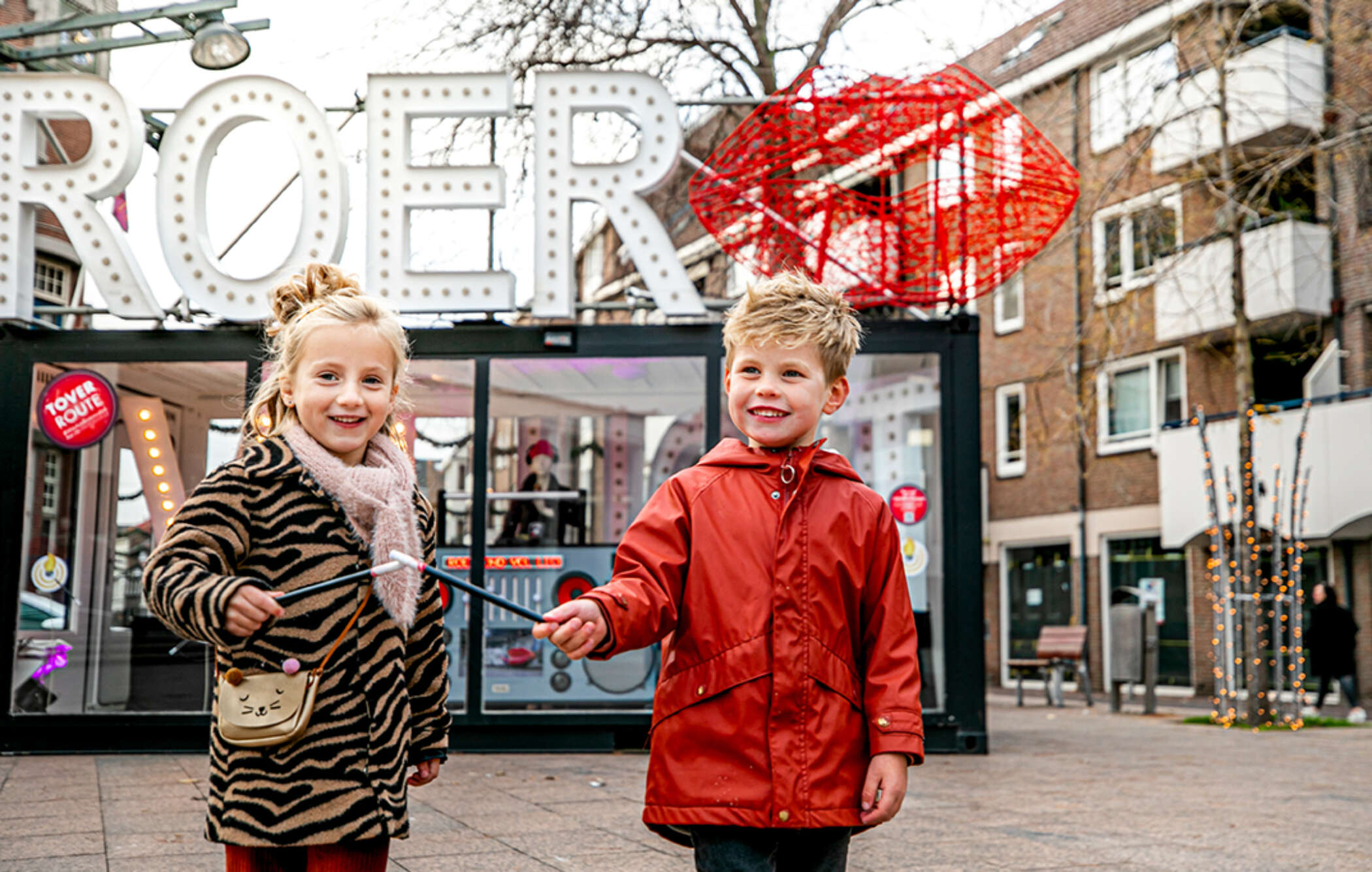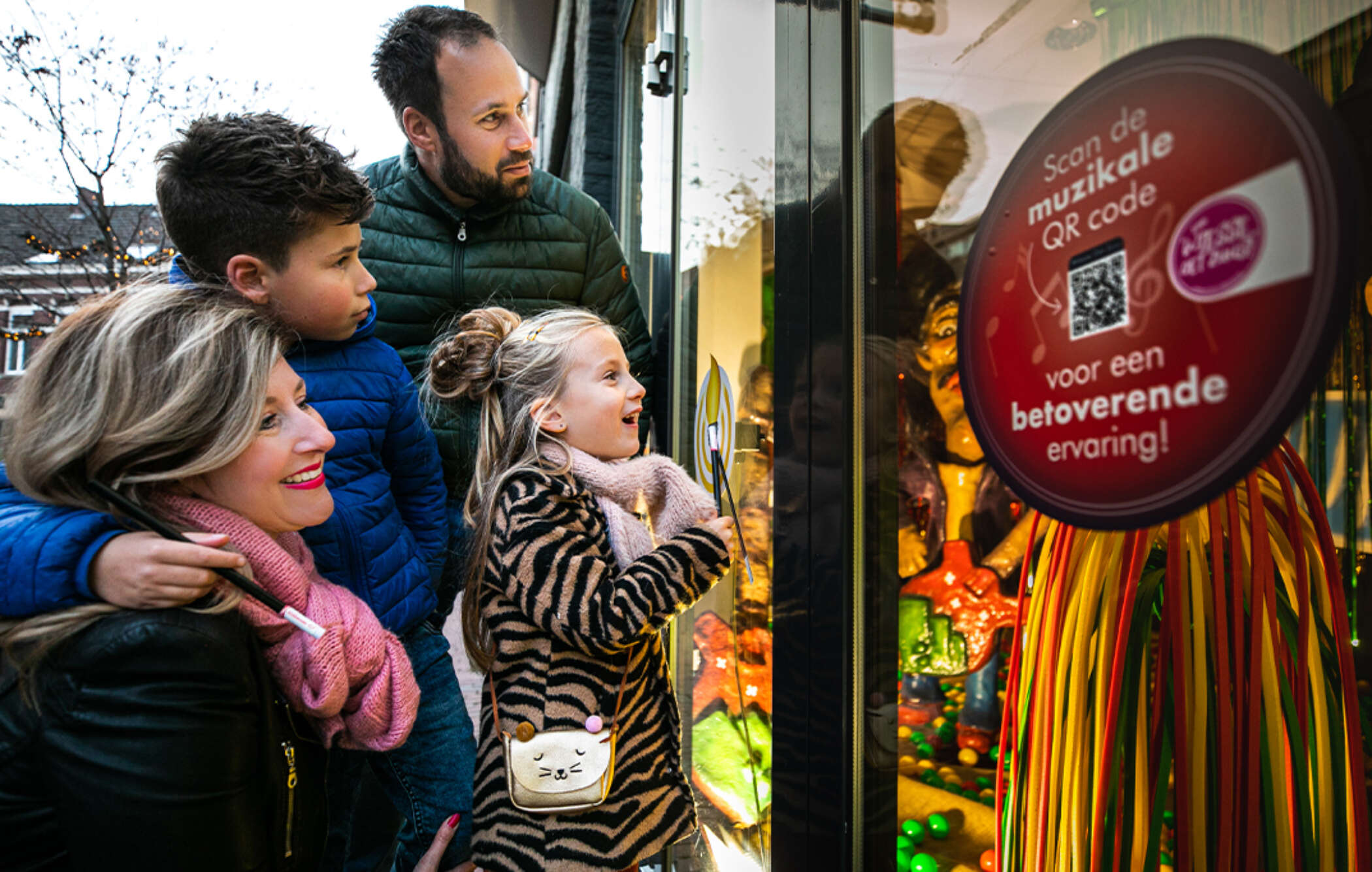 Citymanagement Roermond
Citymanagement Roermond aims to increase the (economic) attractiveness of the city center of Roermond. They ensure that new developments are initiated, organized in the right direction and parties are brought together.
'We wanted to offer our visitors more: our beautiful city centre should be a 'place to be' instead of just a 'place to shop'. More experience is the magic word. And then the Magic Route…. It has become an absolute hit. The children and parents love it and think it is a great experience and we are very happy with that. We have experienced Lagotronics Projects as a great partner, which resulted in this wonderful initiative. And it is always nice to work with a company located in the region.' – Ine Creemers, director of Foundation Citymanagement Roermond.