Many celebrations for children are omitted in 2020, such as Sint-Maarten, Halloween and the Sinterklaasintocht. Together with Citymanagement Roermond we came up with the idea of an interactive Magic Route through the city center of Roermond. All entrepreneurs in the city center participate in this unique project.
Interactive Magic Route
In the city center of Roermond, children can use a magic wand to light up lighting in show windows, the large Christmas tree, extra street lighting and illuminated 3D objects. It is an interactive outdoor route and a total of 40 interactive magic targets have been implemented. When a child enchants an object with the magic wand, the light stays on for 15 seconds and in this way the city center of Roermond is beautifully illuminated.
Sensors, which can be activated by the magic wands, are implemented in the targets in show windows, the Christmas tree, streetlights, and 3D objects. This switches on a contact, which connect very different effects and different types of lighting. In this way, visitors can use their magic wand to bring the various shop windows and other objects to life in a fun and interactive way. The magic wands were created in collaboration with PSW (Pedagogical Social Work).
By implementing this Magic Route, visiting the city center is made attractive again. The ultimate goal is to reduce vacancy levels in shopping centers by getting people to come to the shopping center instead of making purchases through an online shop.
The advantage of our system is that it is not a separate attraction that is located at a specific location. The interactive system is installed throughout the city center, with the shop windows and the shops becoming the attraction. In this way, the visitors are on their way through the city in a fun and playful way.
The interactive Magic Route is also linked to a competition. After activating the targets, a letter is displayed in some shop windows, with which the children can compose a magic word. There are several magic puzzles available, allowing a variety of words.
A comparable experience for city centers and shopping centers can be realized in various ways. We can use various interactive systems and techniques, such as RFID (Radio Frequency Identification). In addition, it is also possible to roll out this concept in, for example, amusement parks, experience centers, museums, and zoos. Curious about the possibilities and solutions we offer? Contact us at info@lagotronicsprojects.com.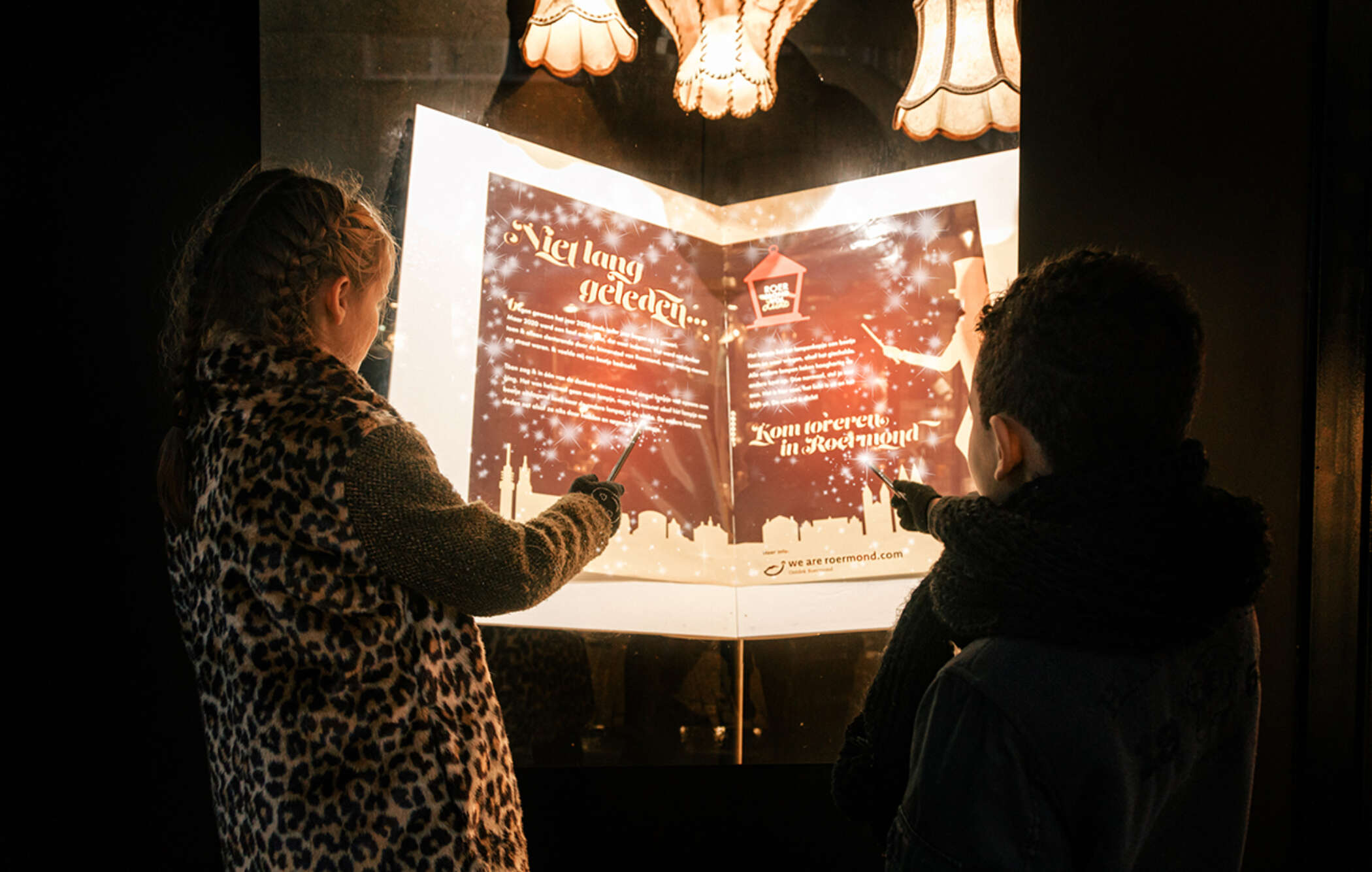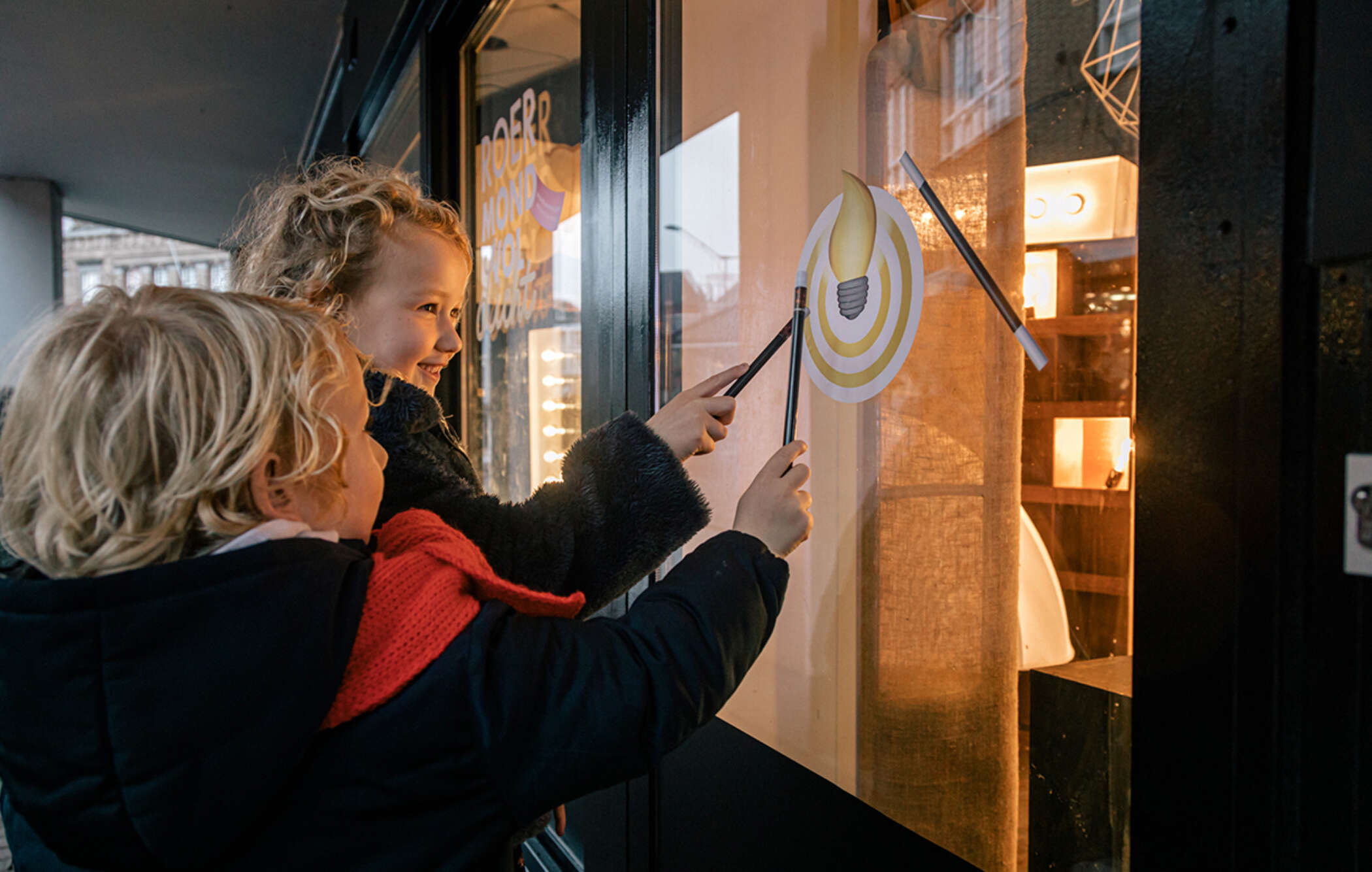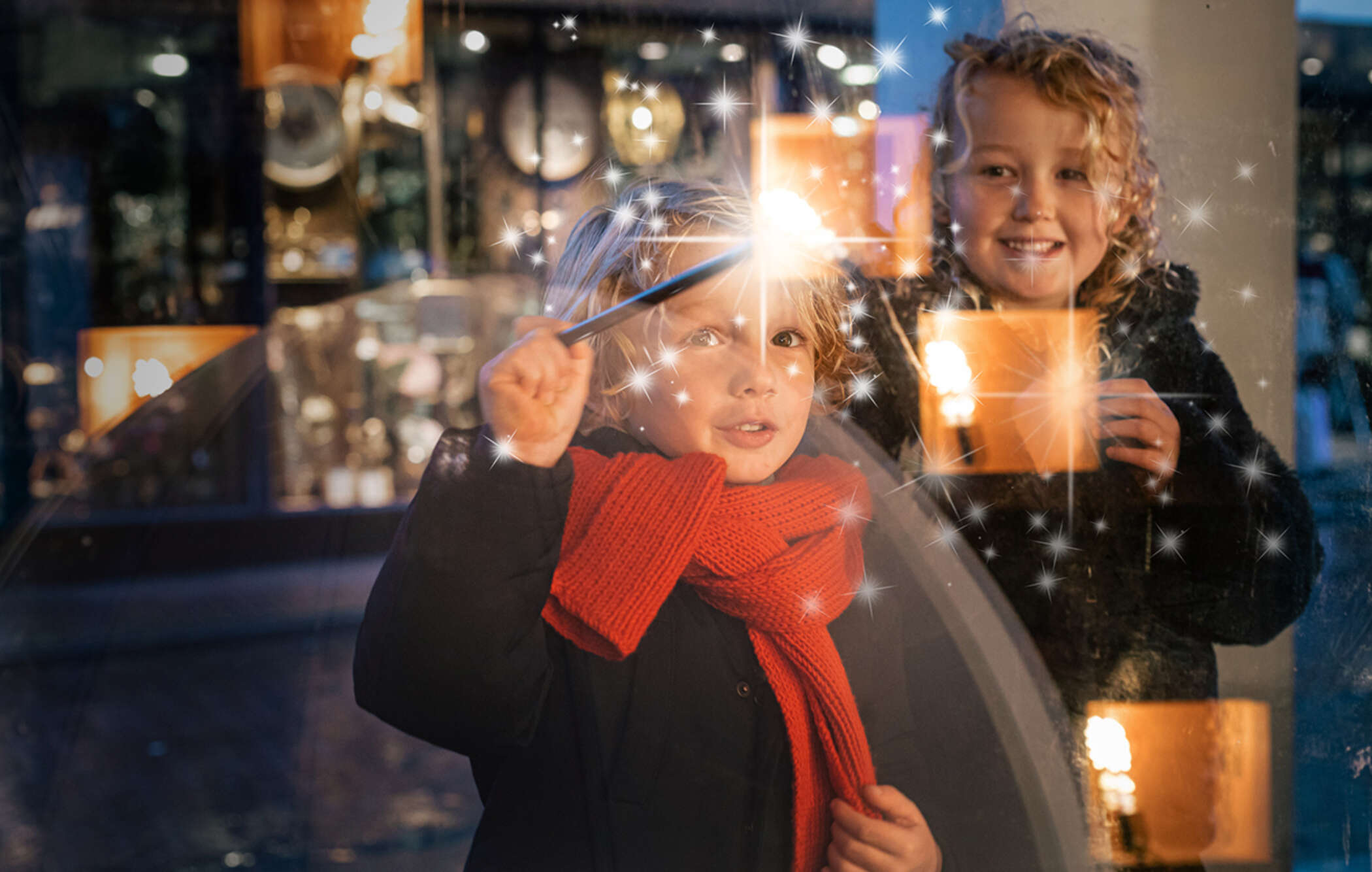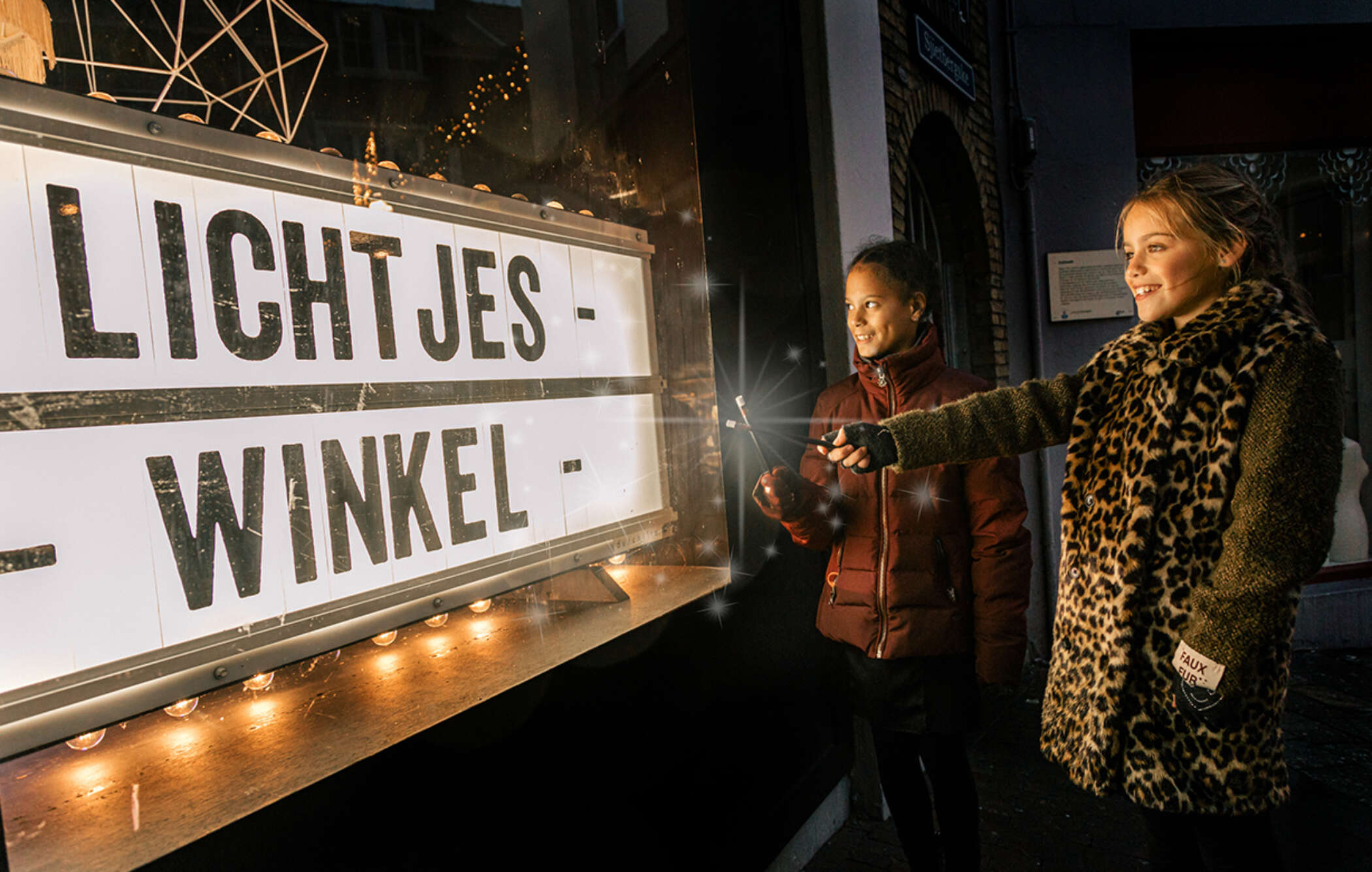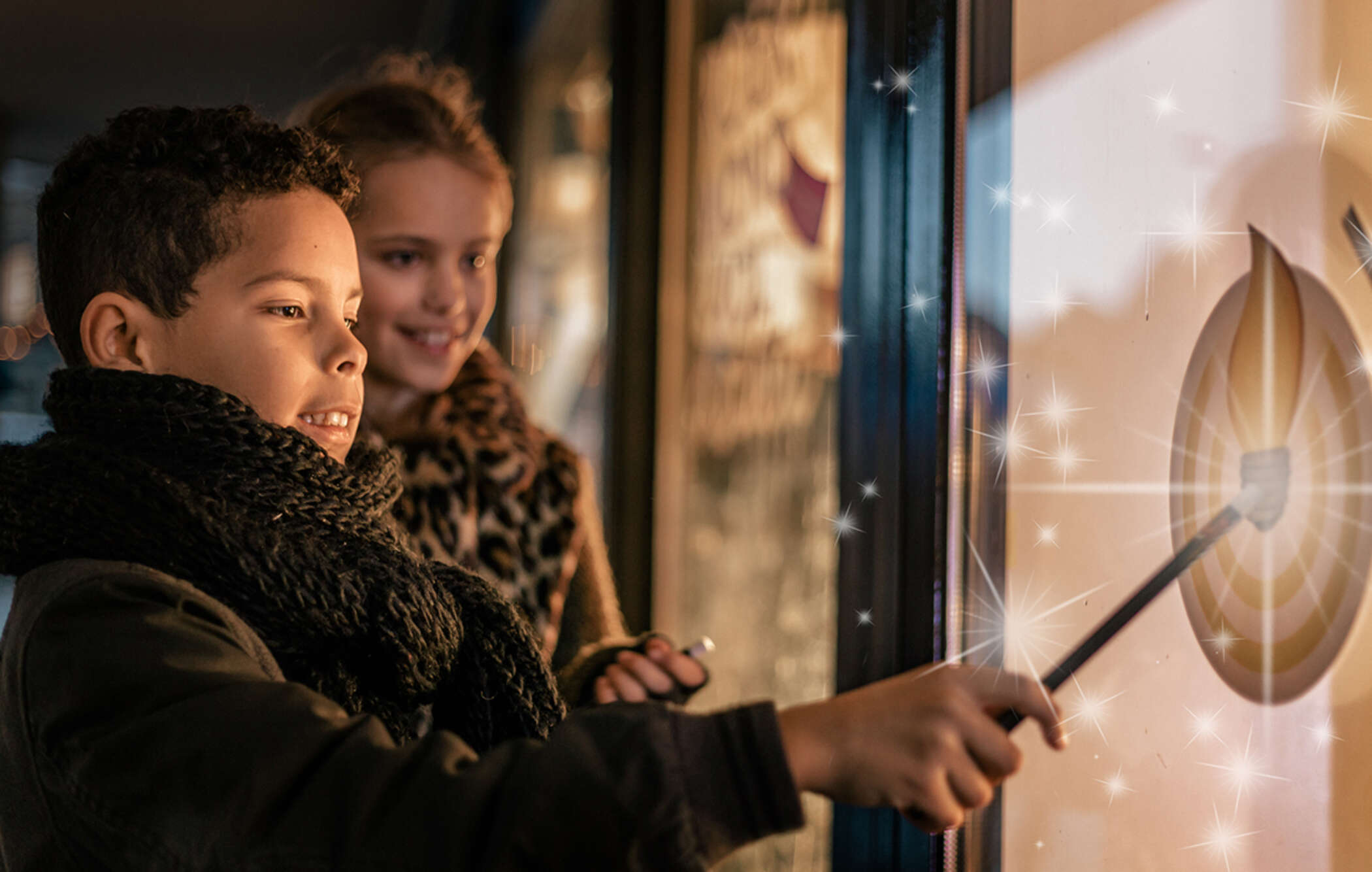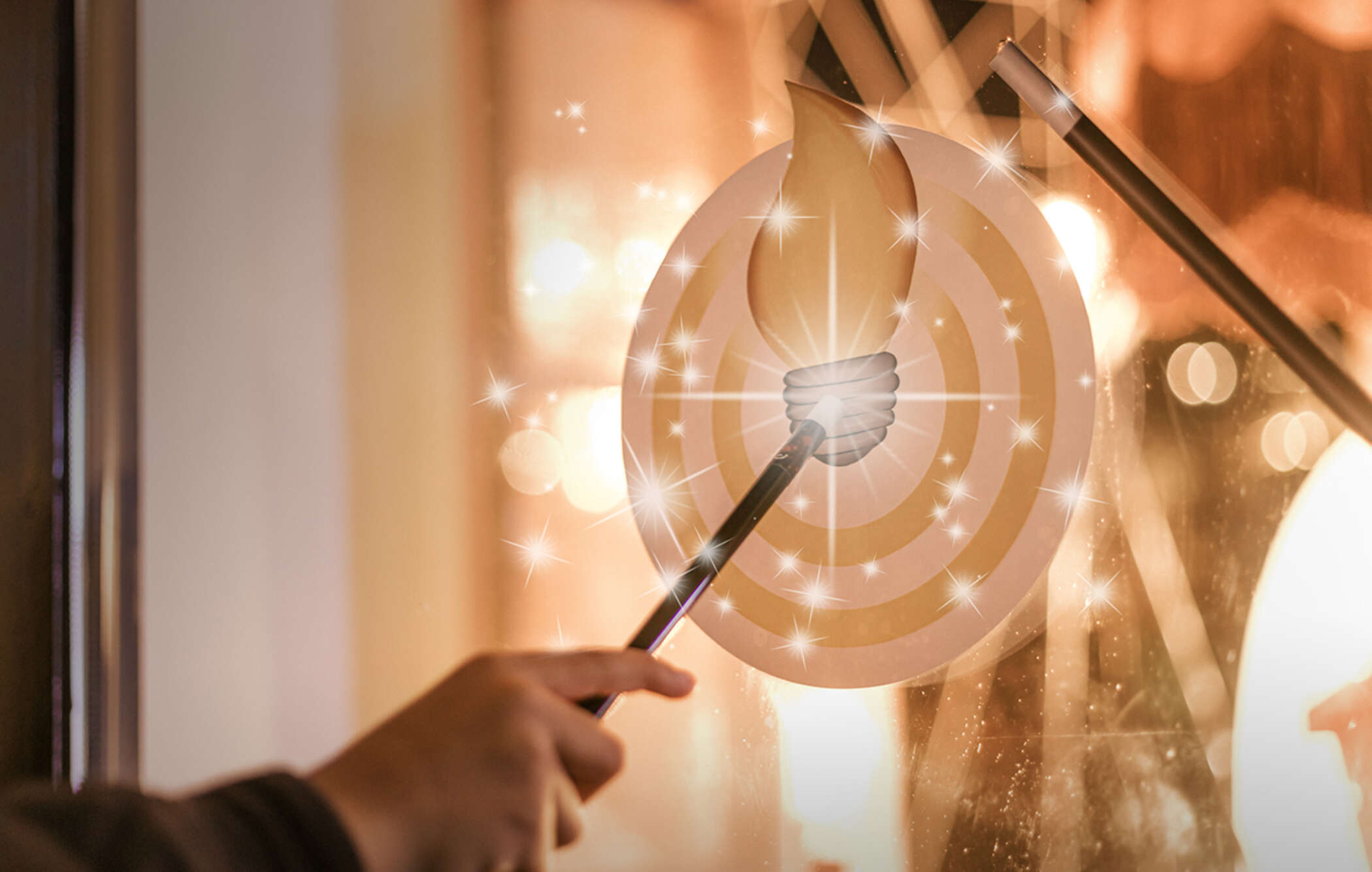 Citymanagement Roermond
Citymanagement Roermond aims to increase the (economic) attractiveness of the city center of Roermond. They ensure that new developments are initiated, organized in the right direction and parties are brought together.
'We wanted to offer our visitors more: our beautiful city center should be a 'place to be' instead of just a 'place to shop'. More experience is the magic word. And then the Magic Route…. It has become an absolute hit. The children and parents love it and think it is a great experience and we are very happy with that. We have experienced Lagotronics Projects as a great partner, which resulted in this wonderful initiative. And it is always nice to work with a company located in the region.' – Ine Creemers, director of Foundation Citymanagement Roermond.